Forget living off of $300 a month in Chiang Mai and start thinking of the amazing lifestyle you get with $3,000…. or $10,000!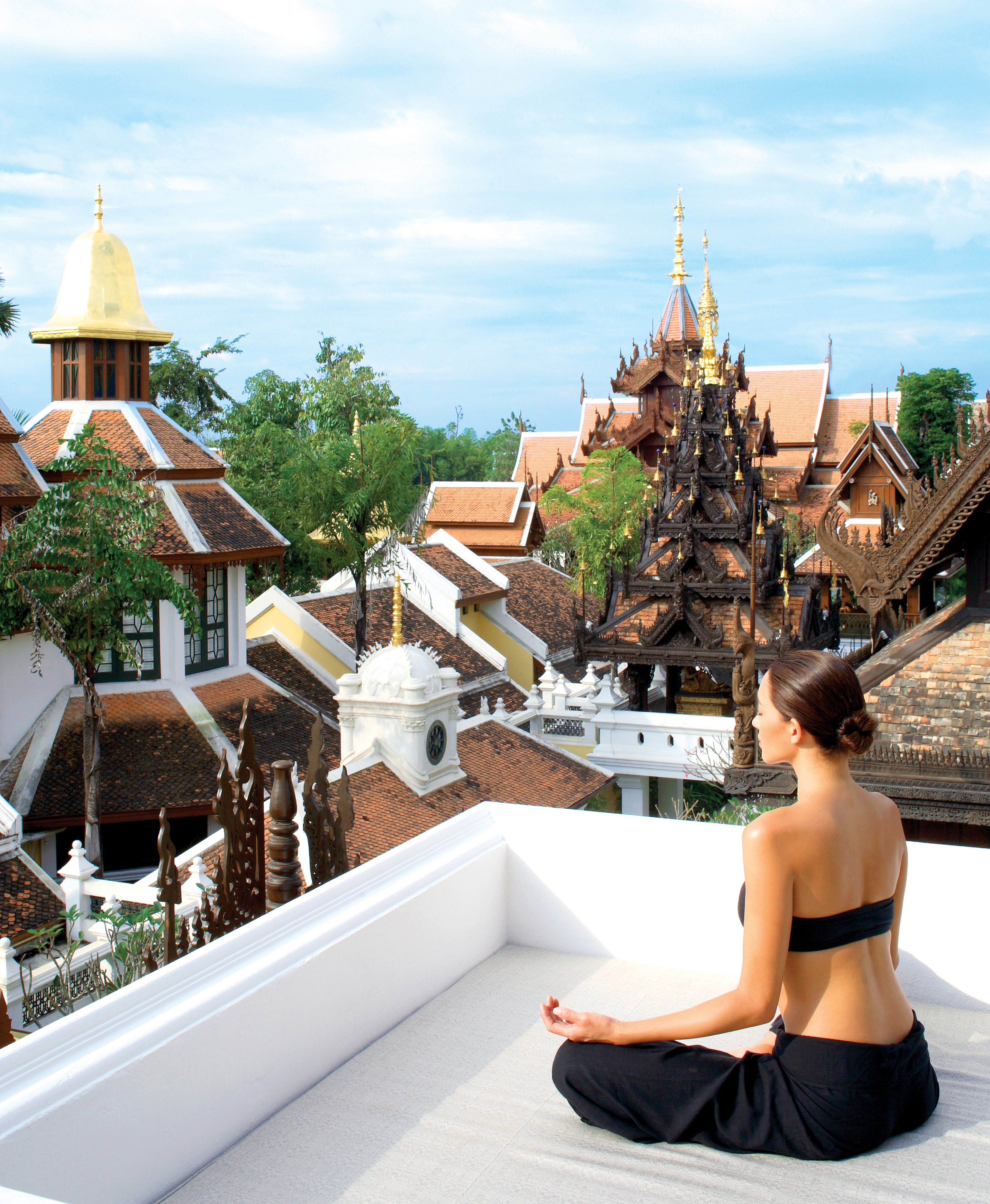 The online persona of Chiang Mai has been presented as a digital nomad paradise, and for for what DN's are looking for, it's true – it is. Fast wifi, enough coffee shops and co-working spots to never get bored (you could visit a different cafe everyday for a year and there'd still be some left over to try), cool people, delicious food at cheap prices and a community of like-minded people to bounce business ideas around with.
As well as the digital nomads, there are other circles of people that call Chiang Mai home, and usually they frequent very different places. There are the yogis, the teachers, the families, the artistic hippies and the retired. There is even a group of sexpats (old expat men looking for young girls) although thankfully most sexpats tend to prefer Pattaya and Bangkok to the more reserved Chiang Mai. Over the last few years there is a new group of people coming, travellers who love luxury, and for the most part they frequent different places to the nomads, yogis and retirees. They are in Chiang Mai for similar reasons as everyone else, but they have a slightly different budget to the rest, and they have stumbled onto one of Chiang Mai's best kept secrets – the affordability of luxury!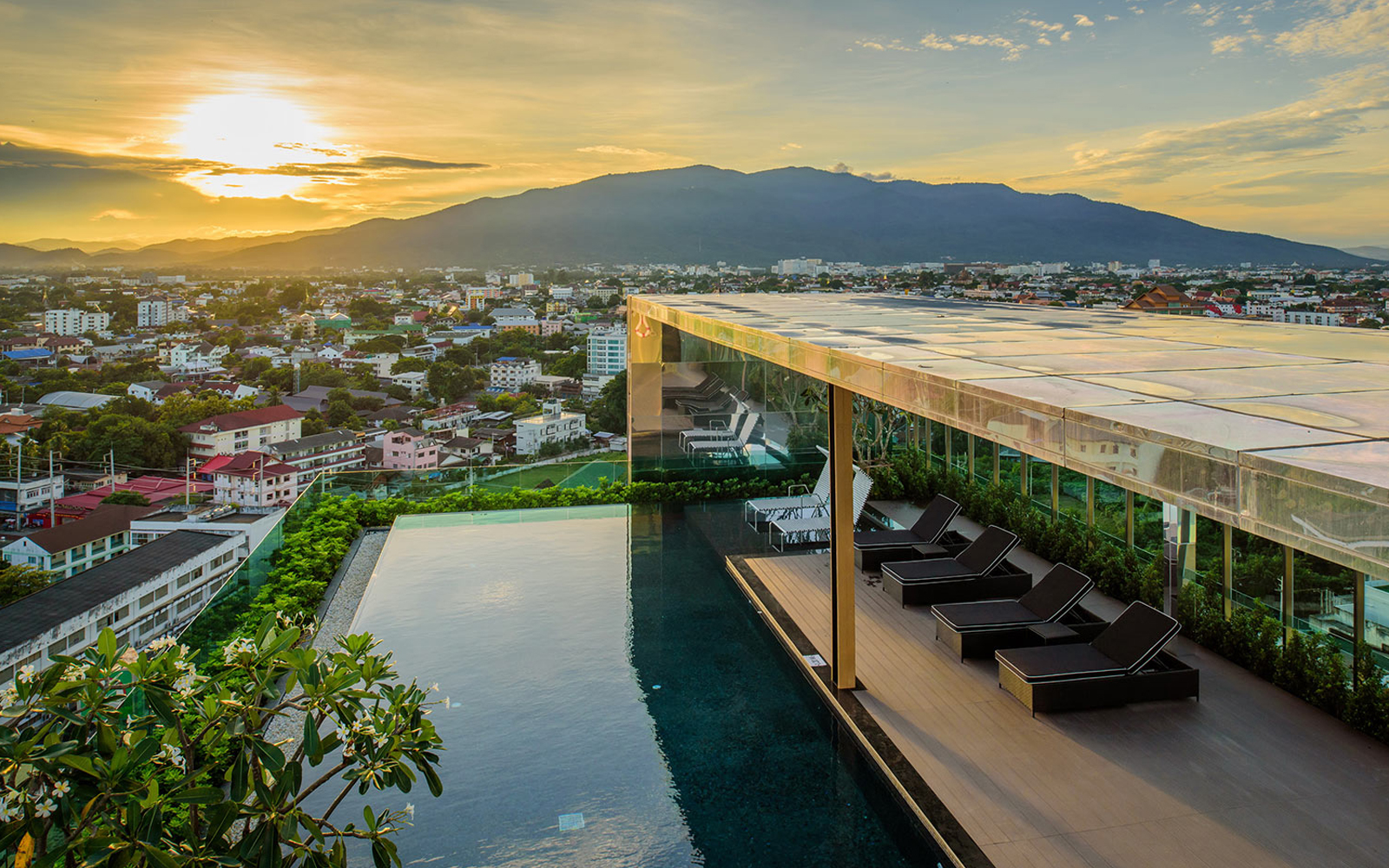 A few years ago I started writing for a company that wanted content written on Chiang Mai. They weren't interested in cheap eats or guest houses and started by sending me to the Dhara Dhevi Hotel (the miniature Thai kingdom). While the work wasn't consistent, I did get to experience a different side to Chiang Mai, one that I knew existed but I never really thought about visiting. In England I probably wouldn't be able to afford a dinner at the Mandarin Oriental on a writers salary, and even if I could afford it, I wouldn't want to spend hundreds of pounds on a single dinner. What I discovered is that Chiang Mai is cheaper than average for everything, even fine dining and luxury hotels. In most of the higher end fine dining restaurants dishes cost from 300- 700 Baht, which when converting into Pounds or Dollars is actually good value for the quality and atmosphere. Part of the Akyra Manor boutique luxury hotel, on Nimmanhaemin soi 9, is Italics Italian restaurant where a pizza or pasta costs almost the same price as Pizza Hut. We assume that that the higher end restaurants are expensive because in England, Australia and the USA they are, but in Chiang Mai fine dining is one example of many of things you should be enjoying here because they are affordable and accessible to most of us.
Living off $300, $400 or $500 a month is possible but to be honest, it's not great. If you are bootstrapping to start a company it is understandable that you want to save money, and often entrepreneurs are living off savings and investing time into their businesses rather than money. But living off $300 is barely living. For people who know why they are budgeting that amount, that's great and I wish them every success in their future. For the rest of Digital Nomads who come to Chiang Mai, they are already making an income and are looking to travel, work remote with a stable salary or are moving to change their lifestyle and create more time to scale a business or to increase their freetime. Others have left the corporate world and are looking to freelance but have some cash to comfortably live off for a year or two. Then there are those of us who just don't want to live off $300 per month, and enjoy good food, good wine and air conditioning in the hot months. And it is for those people, who are not looking to save money but to improve their lifestyle, that I want to highlight Chiang Mai's finer spots and show you if you're making it, how to spend it!
Upgrade your Chiang Mai lifestyle
Accommodation
When it comes to rent, there is something for every budget (from $100 – $3,000 per month) and your pad will depend on your needs. For some, saving money is a priority and so moving to Chiang Mai can reduce your rent up to tenfold, depending on the city you are coming from. A move from London, where renting a single room would put you back around £700 a month (30,000 Baht) could be reduced to £100-150 a month without sacrificing comfort or bare necessities. Or your £700 a month rent could be maintained and instead of a room on the outskirts of zone 2, you could get a spacious, fully furnished one/two bedroom apartment with a rooftop swimming pool and impressive views of Doi Suthep mountain and the city. In the last 5 year lots of high end condos have sprung up in and around the city, so you can choose to be on the heart of Nimmanhaemin Road or the old city, nestled near the mountain or relaxing near the riverside of Chiang Mai. Perhaps the best condo in Chiang Mai at the time of writing is The Astra, next to The Shangri-La Hotel on Chang Klan Road. With close to 500 units, including duplex penthouses overlooking manicured gardens and the best rooftop pool in town, monthly rental prices start at 16,000 Baht! Alternatively, if you wanted to feel like you are on holiday everyday, you could just move into a hotel. Off season deals on rooms could mean that you can live in a 5 star luxury hotel for the same price as a small condominium unit in Singapore. Where else in the world can you do this!?
Sports
While many people come to Thailand for sport, in reality it's not the best place to work out or train for an event. From the regular 30 degree temperatures, to pollution, bad roads for running and mediocre facilities for fitness. However on the plus side, if you are looking to get in shape through classes there are lots of options. You can find great personal trainers and a community of well informed sports people in Chiang Mai.
Crossfit CNX is one of the most popular spots for getting fit, showing results fast, and the gym has a strong community in Chiang Mai to help ensure you get the most out of the experience. A bonus is that many foreigner orientated restaurants understand the Paleo diet and have delicious offerings sans carbs, making a change of diet (or an upgrade) easier. Moo Baa strongman gym offers a space to lift really heavy things, and focuses on increasing strength and power. Power house is another option, a well equipped, air-conditioned gym with lots of classes and some bulked out personal trainers. Hiring a personal trainer in Chiang Mai is pretty cheap (rates start at 300- 600 Baht per hour) and with Chiang Mai being a small city, reducing time commuting or stuck in traffic can be redirected into fitness and healthier endeavours.
Yoga is also something to try out in Chiang Mai and an excellent way to get fit. There are some amazing studios in the city, including Wild Rose and the Yoga Tree inside the old city. In the 'west' yoga classes at good studios with experienced teachers can cost around $20-30, where as here classes cost around 250 Baht. Private sessions can also be booked, so learning yoga handstands can be one of your Chiang Mai goals.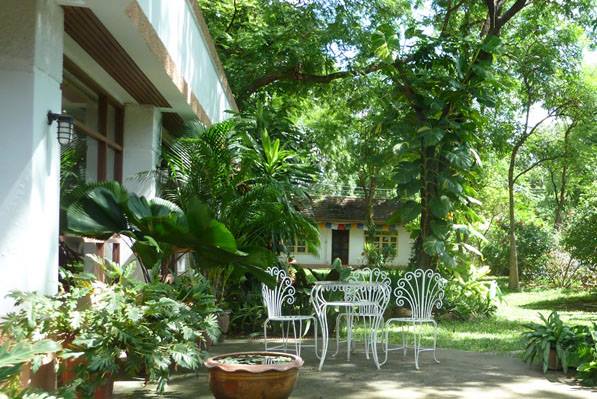 Technically not a sport, motorbiking still deserves to be mentioned when talking about upgrading your lifestyle. With big bikes available to hire from as little as 500 Baht per day, there has never been a better time to learn how to drive a motorcycle. The vicinity of Chiang Mai has lots of open, windy roads perfect for big bikes, just make sure to wear protective gear at all times! Ladies looking to ride will also find a supportive community of female bikers in Chiang Mai willing to teach and explore with those new to motorcycles.
Treat yourself daily
Chiang Mai is a foodies heaven and it is no surprise that the city is abound with fine dining restaurants. In the city alone are many amazing places to eat. David's Kitchen (voted one the Best Restaurants in Thailand three times in a row, as well as The Best in Asia by Tripadvisor, and one of the best in Thailand by Thai Tatler Magazine in 2017) offers a set menu with four courses for 1,450 Baht net. Going to one of the highest rated restaurants in the city and getting a four course meal for around $50? That's an excellent deal for delicious food. Going to restaurants in Chiang Mai means never having to look at the price tag and this is a feeling you might not find in any other place (imagine how much money you would need to earn to do this in London, Sydney or New York).  Another eating opportunity are the brunches and buffets offered by hotels. The Four Seasons Sunday brunch is an extravagant feast in one of the most spectacular hotels in the province. Sadly, I've heard the swimming pool overlooking the rice paddies is no longer open to outside guests.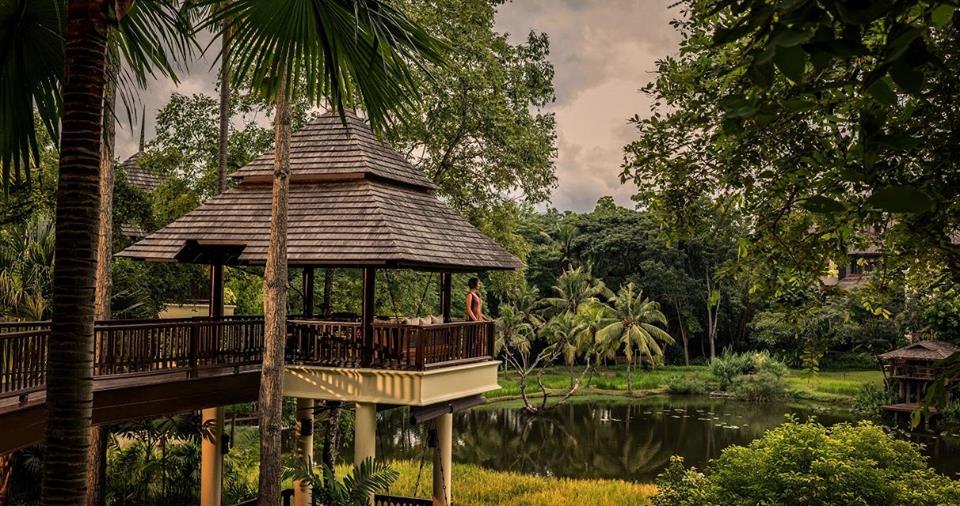 Food is perhaps the biggest way to upgrade the quality of your life in Chiang Mai, with it often being cheaper to eat out than to cook at home. If you like cooking then there are lots of local markets to check out and you can learn some interesting Thai cuisine dishes. If you aren't much of a chef, then eating out and eating well can be a godsend to improving the quality of your life. It also saves a considerable amount of prep and clean up time, which can then be directed at something more worthwhile or enjoyable.  
If you want to indulge in cheat day, or if there is a birthday or special occasion to celebrate, then check out high tea in Chiang Mai. Popular with tourists coming to Chiang Mai and a fun experience, high tea is also great for dates and long catch ups with friends. The Anantara Resort has a popular afternoon high tea by the river with some of the best scones outside of England. The 137 Pillars has a classic high tea in the East Borneo trading company's historical headquarters, and the impressive looking Dhara Dhevi has the occasional all you can eat cake buffet (599 Baht for two hours including tea and coffee) – their macaroons are famous worldwide. Then there are the cafes. Start with Doppio Ristr8to or head over to the Chiang Mai Coffee Culture Review for more cafes.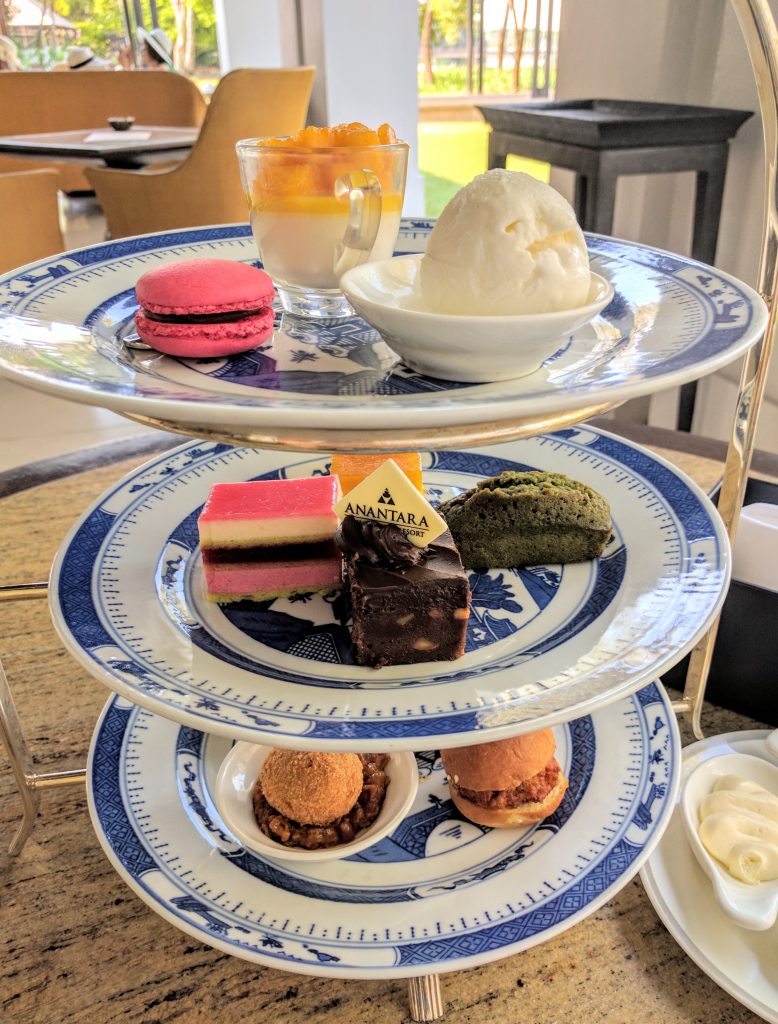 Massages are also something to add to your list when upgrading your lifestyle. In Chiang Mai there are great massage places and luxurious spas all over the city. If you could find the time, a daily massage wouldn't break the bank, and a full, indulgent spa package is a must try once in Chiang Mai. Fah Lanna Spa, Cheeva Spa and the Oasis spa all offer two, three or four hour packages to relax and pamper you – regardless of your gender.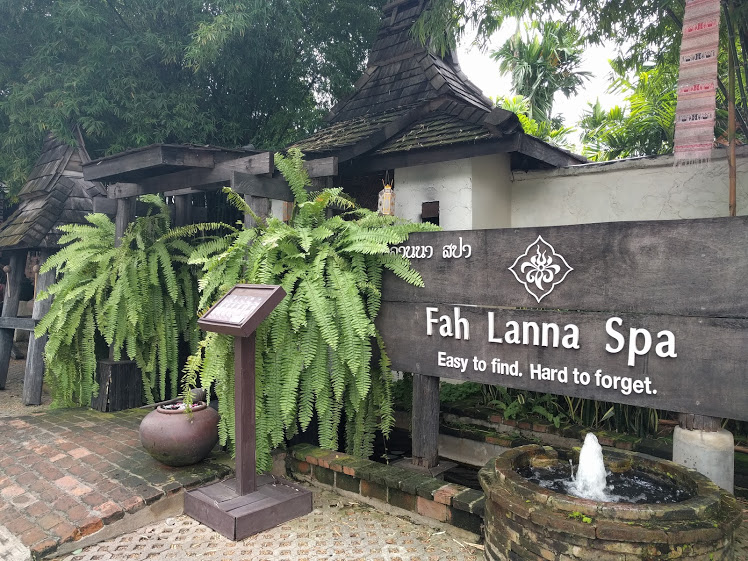 Travel
With an international airport (CNX) on the doorstep, and low cost carriers bidding in price wars to win southeast Asia, exploring the region from Chiang Mai is easy and affordable. Hong Kong, Taiwan, Malaysia, Borneo, Bali, Angkor Wat, the temples of Bagan or the coast of Vietnam await intrepid travellers, and no matter what you are looking for, there is something exciting in every direction. Chiang Mai is a good place to base yourself for shorter trips, instead of continuously moving from one place to the next with all your stuff. If you work online, then you are free to explore where you want, when you want, and you can take your work with you to a cafe in Hong Kong or the beaches of Langkawi.
Thailand is one of the world's most popular destinations so you don't even need to leave the country to find adventure, or even the region. Weekend getaways are easy and fun with Chiang Dao, Doi Saket, Doi Pui mountain and the Samoeng loop nearby. The north of Thailand holds amazing nature, culture, sights and experiences, some within an hours drive from Chiang Mai city. From the epic ziplining adventure of Flight of the Gibbon, to the adventurous Mae Hong Son motorbiking loop, white water rafting, climbing the crazy horse cliff, or chilling in an infinity pool by the river, there is something for everyone's tastes. The sticky waterfalls and the cool temperatures up Doi Inthanon are places to experience in Chiang Mai. Between February to October (except for the week of Songkran in April) many hotels offer low season discounts, so you could have a spacious resort all to yourselves at a fraction of the regular price.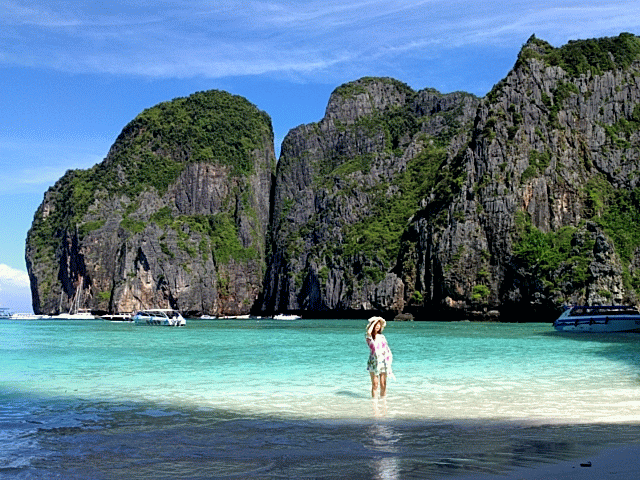 Experience something truly unique
Finally, if you want to really go all out in Chiang Mai then try some of these once in a lifetime adventures!
Om waters
A private houseboat floating on a serene lake, surrounded by mountains and hidden from the rest of the world. Either through renting the space or joining one of the many yoga or mindfulness retreats there, Om Waters is an incredible place to experience.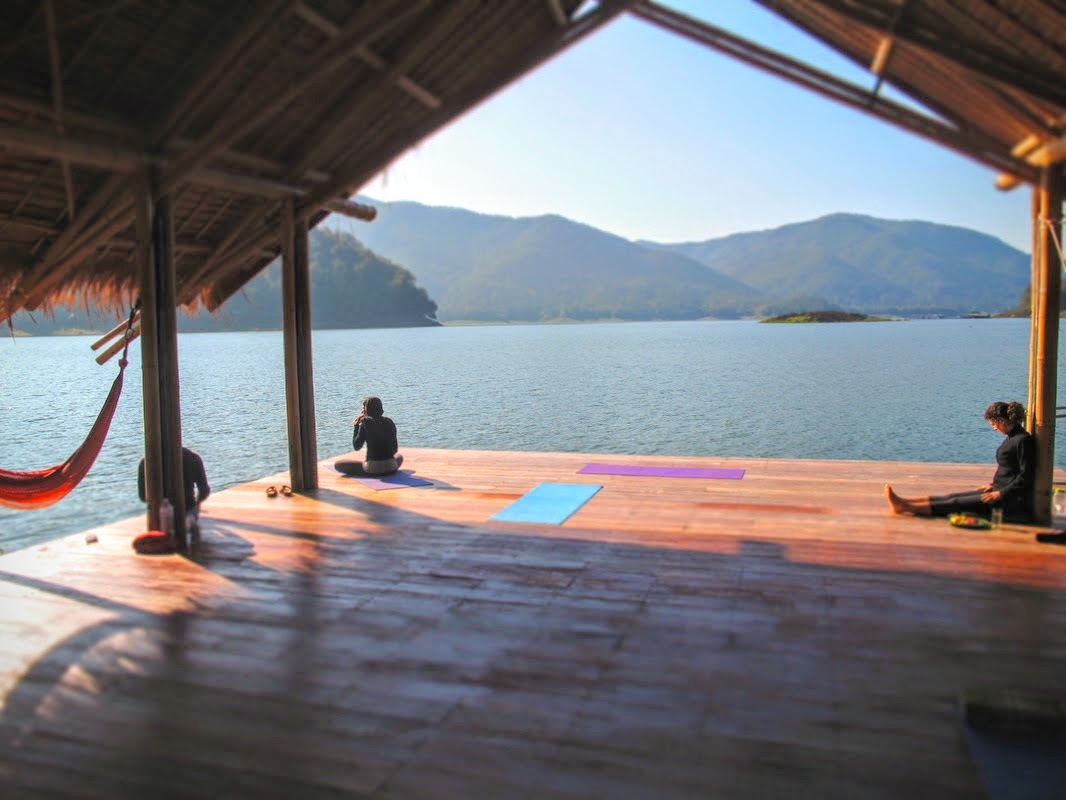 Hot air balloon
Floating up into the air at dawn and breaking through the cloud cover, then floating over glistening rice paddies towards forested mountains, before slowly falling back to the ground and celebrating your flight with champagne. This is an experience to remember and if you wanted to continue the day in style, then add a spa package to the escapade.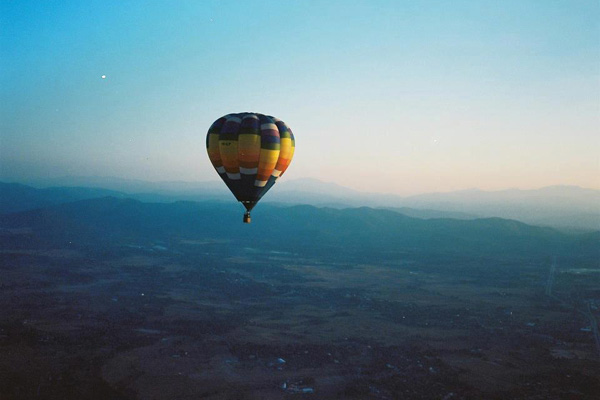 Meet and care for an elephant
There have been numerous horror stories of animal abuse over the years in Thailand so to be on the safe side avoid snapping selfies with tigers or riding elephants. However meeting an elephant should be one everyone's list coming to Chiang Mai because these creatures are incredible up close. The Elephant Nature Park is one of the few safe sanctuaries, where all the animals are cared for and treated well. Guests can feed, bathe with the elephants and even take a walk through the dense jungle with your own elephant guide – just watch out for ellie poop on the trail.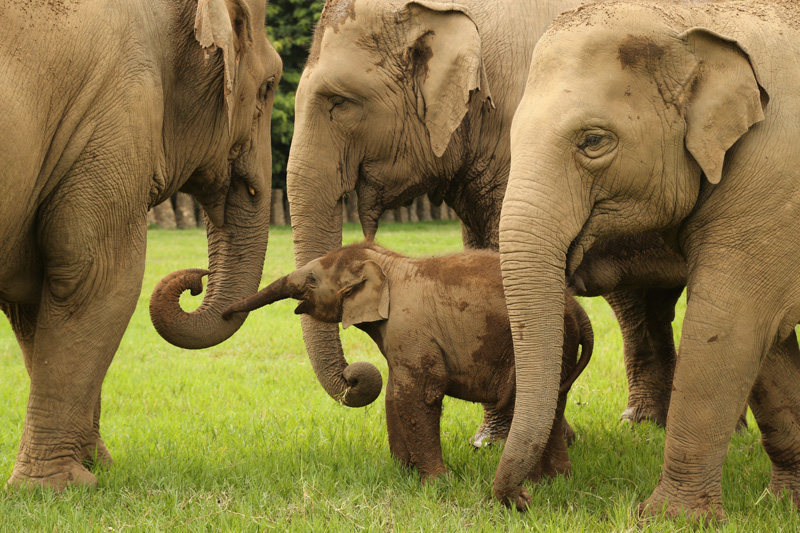 If you are looking for someplace cheap to hang out, Chiang Mai is as good as any. But if you are looking to improve the quality of your life, have unforgettable adventures and enjoy the richer things in life, then Chiang Mai is the perfect spot. A week, a month or a year; if you are a successful digital nomad (working remotely or just hanging out), Chiang Mai is the place to spend your hard earned Baht!
Like and follow Luxury Chiang Mai on facebook – or even better – treat yourself and buy the book so you know all the best places to visit in Chiang Mai!