On a rainy afternoon in September, I went to visit Makkha Health & Spa, tucked neatly into a small soi in the old city, and a stone's throw from the Ratchamanka Hotel. Despite Makkha being one of the top ranking spa's on Tripadvisor I hadn't come across it during my book research, and it was only when they reached out to me did I discover this understated spa – and what a lucky find it was.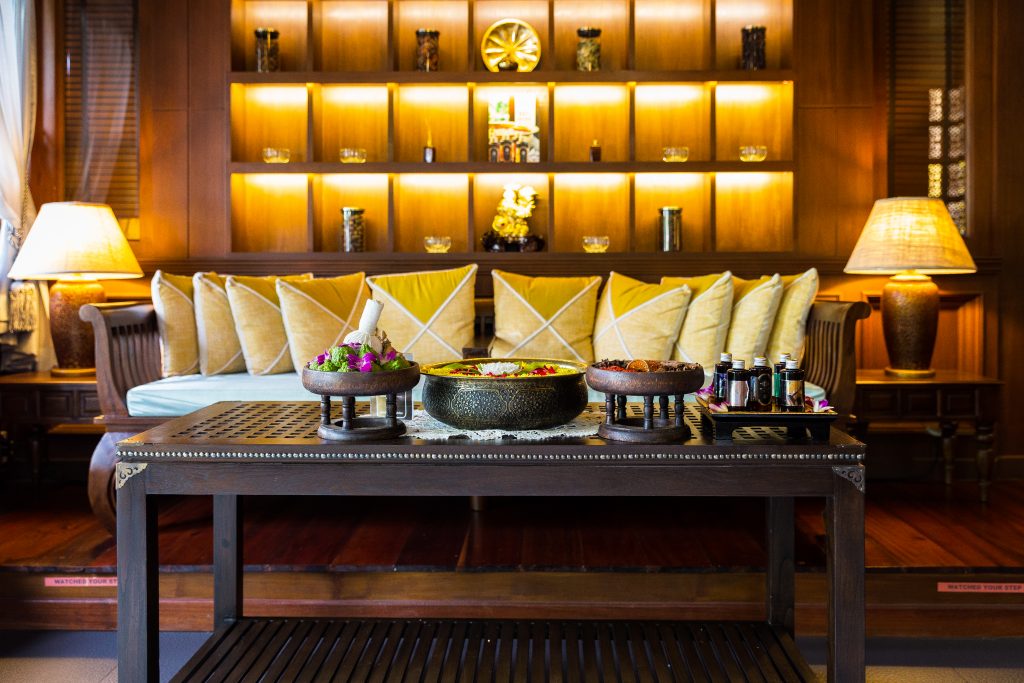 From start to finish Makka Health & Spa offered a journey into Thailand's traditional hospitality and spa experience. Upon entering you are greeted with a Wai and talked through the spa menu and products (all natural and locally sourced ingredients from Wan Waan – part of the Makkha brand). Guests are treated to herbal tea and a snack while they choose their package and then are guided through the ornately decorated Thai house to their treatment room.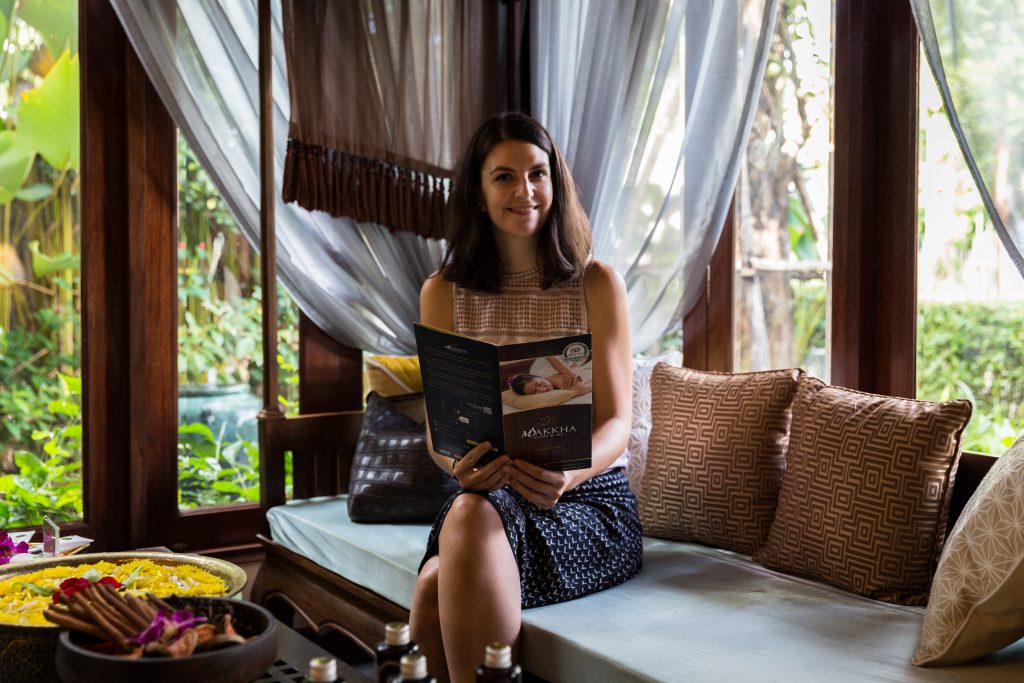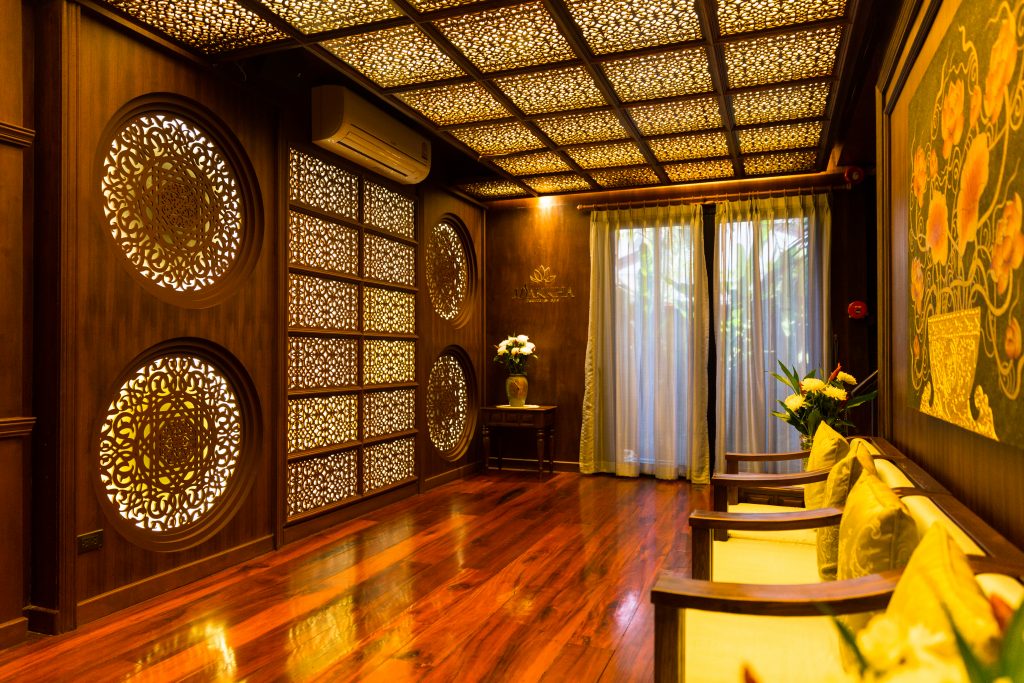 Spa packages range from the traditional Thai massage (600 Baht for 60 minutes) to packages lasting two, three or even four hours, with various combinations of oil or herbal ball massages, scrubs and a facial or herbal bath. I tried an oil massage followed by the Thai herbal ball massage and was left feeling incredibly relaxed afterwards. I rarely choose the herbal ball option but after my experience at Makkha, I would recommend it to everyone to try at least once. The benefits include deep relaxation (check), improves circulation and stimulates the internal organs while relieving stress, inflammation, and fatigue. Some say it even makes you feel happier……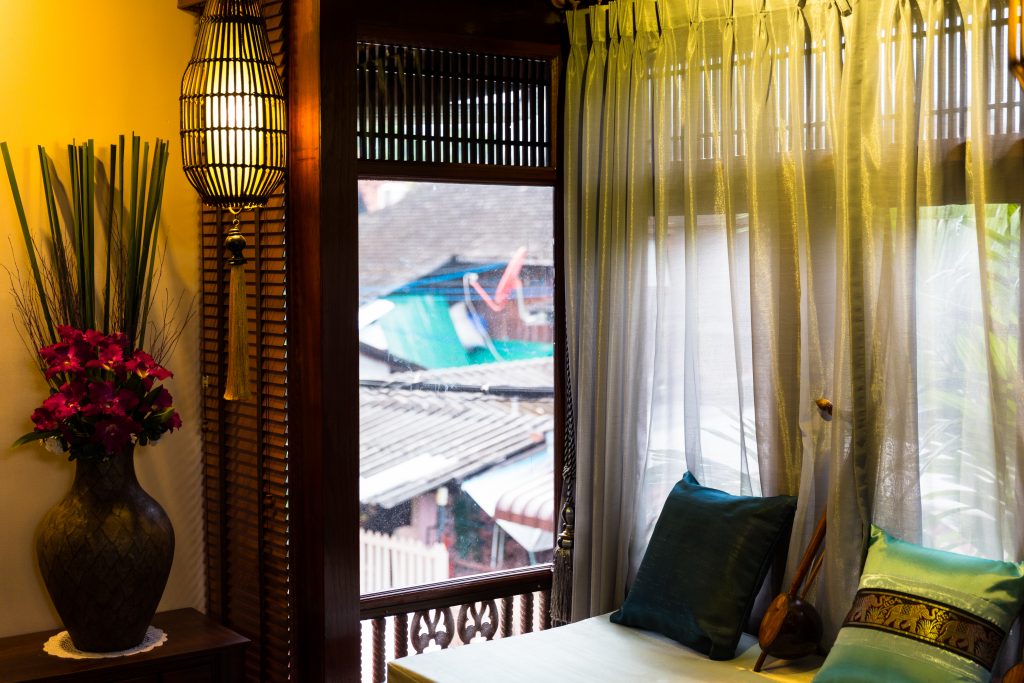 After the massage, guests are treated to mango and sticky rice, and a chance to sit and admire the interior architecture of Makkha Health & Spa. A traditional Thai house, tastefully renovated into a plush spa, Makkha has retained the original features such as the steep stairs, wooden roof beams and detailed carving, while making the house relaxing and inviting. They even have a small water feature serving as a moat outside the entrance, and an impressive spirit house guarding the property.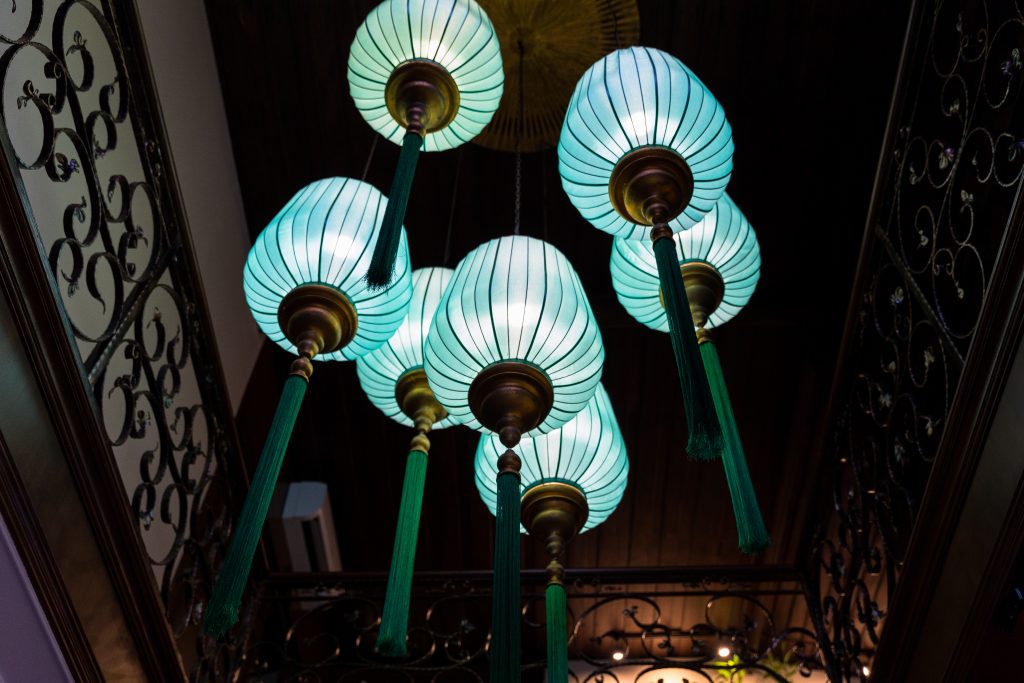 Makkha Health & Spa
Open daily: 10:00 – 22:00
Location: 38/1 Soi Ratchamanka, 8 Phra Sing, Chiang Mai Old City
Tel: +66 (0) 53271423
E-mail:  [email protected]
All photos by Anna Nazarova