Refined by elephants, Black Ivory Coffee is the world's most expensive coffee, and the most unique flavour you'll have ever tasted.
Being a coffee-fanatic, ever since I read about Black Ivory Coffee, I've been wanting to try it. Unfortunately, it's not that easy to find, even though it is produced in Thailand. In 2017 only 150 kg of coffee beans was available, and the 2018 allocation has a similar scarcity to it. The world's rarest coffee is first sold to a few select 5-star hotels (in Thailand I've only seen it at the Four Seasons in Mae Rim and the Anantara Golden Triangle) and only then is a small portion sold on their website for private consumption. If you are lucky enough to get your hands on a package of Black Ivory Coffee, then its still recommended to brew it using a 1840s French style syphon coffee brewer (you can buy them at their online store).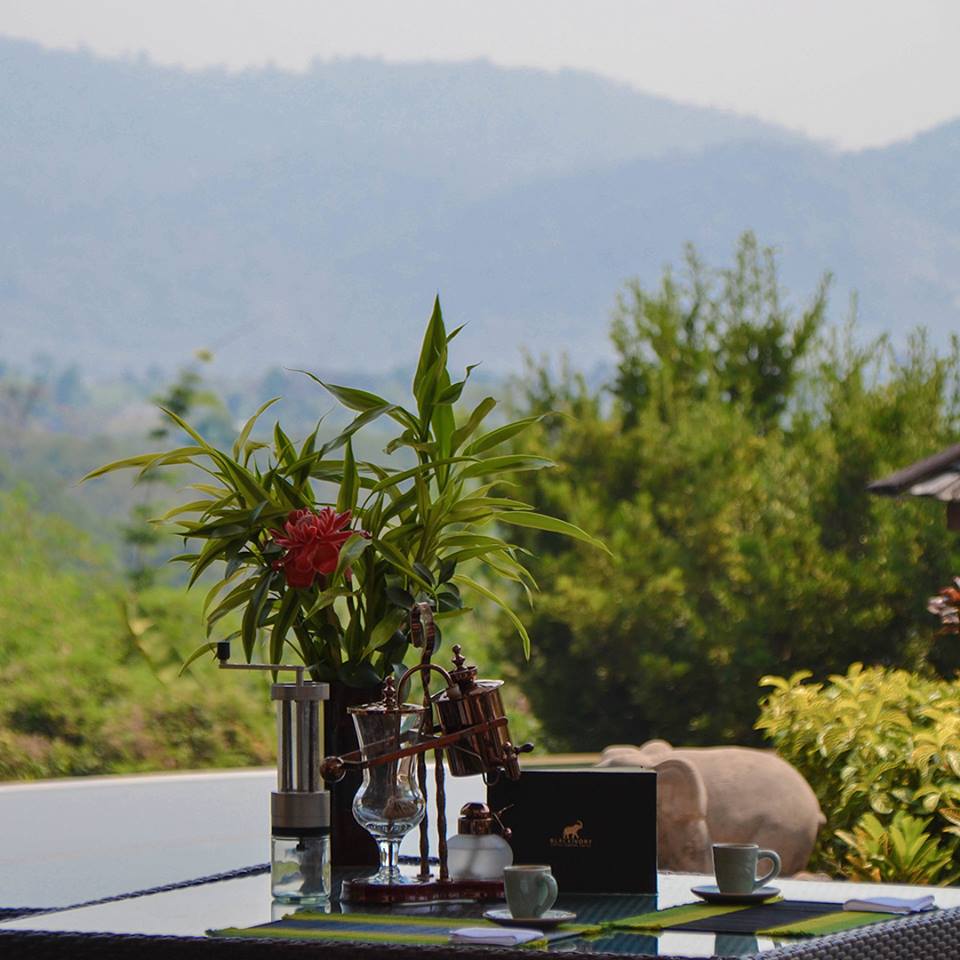 The coffee itself has a unique flavour, more akin to a strongly brewed tea, or cold brew coffee. There isn't a strong, bitter or burnt taste that is common of most coffees, rather you can taste floral notes of chocolate, cardamom, tobacco and a hint of sweet fruit – definitely one of a kind and worth the $50-85 per cup. The Anantara Golden Triangle offers a Black Ivory High Tea set for 2,500 ++ Baht for two, which includes Black Ivory Coffee for two and a tower of delicious cakes and pastries, all while overlooking the grasslands dotted with elephants. The coffee is 'produced' in Surin province, not in Chiang Saen as some people believe, so the elephants you see over high tea are not the elephants refining your coffee.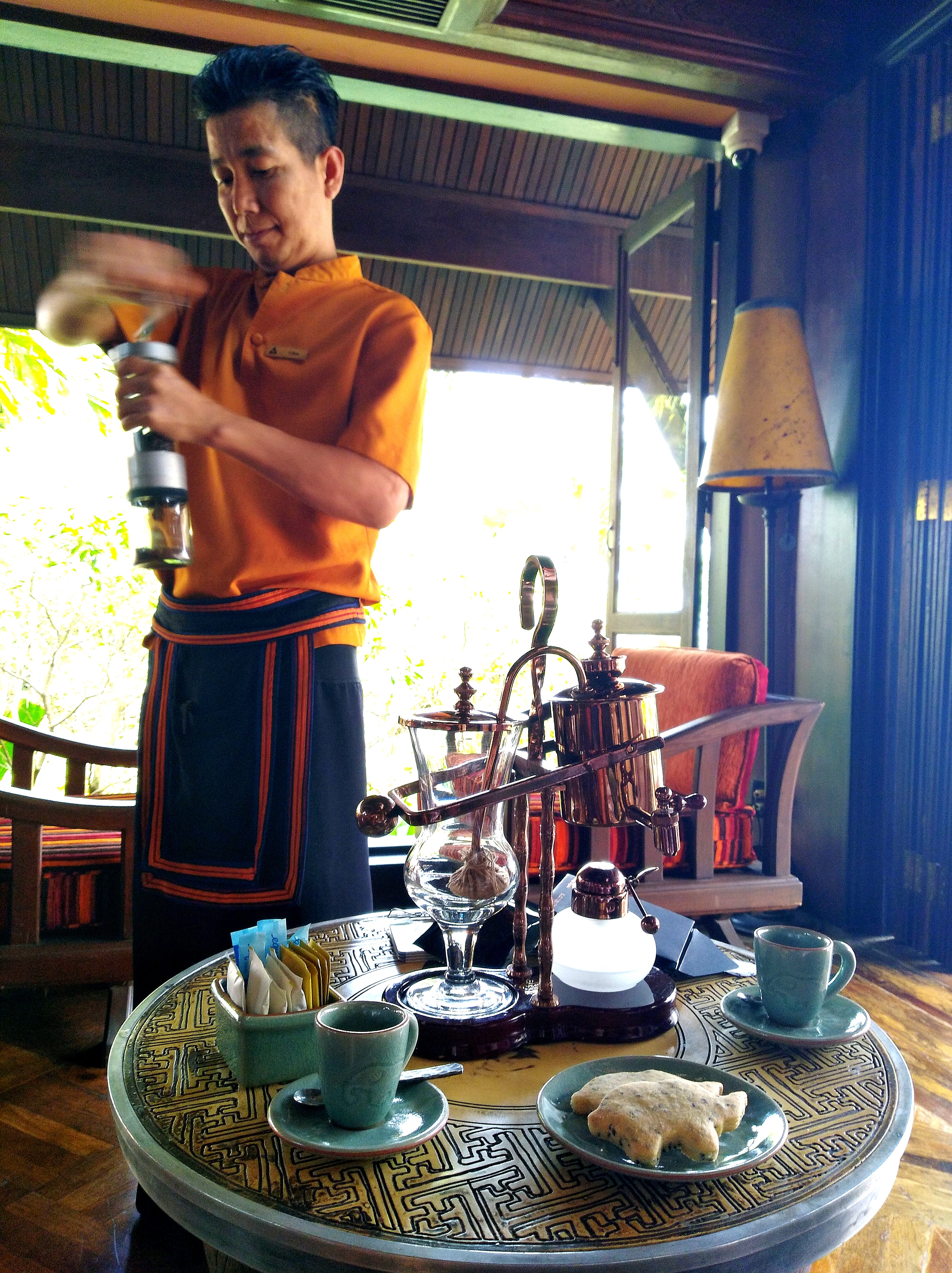 It's worth mentioning that the Black Ivory Coffee Company has a commitment to elephant conservation and welfare, and that the beans are not force fed to the elephants or hurt them in any way. There has been a lot of negative press around the mistreatment of the Asian palm civets in recent years, and on a recent trip to Bali have seen first hand the conditions the civets are kept in. Since the production of Kopi Luwak coffee is so hidden I don't recommend anyone ordering it since unfortunately it is likely that the civets have been force fed.
Black Ivory Coffee guarantees that the elephants eat the beans (or rather the coffee cherries) of their own accord and it doesn't hurt or injure them in any way. The reason that the coffee exists in the first place is to raise money for the Golden Triangle Asian Elephant Foundation in order to support the elephants and their mahout families. The founder, Blake Dinkin has a background of development and understands the complexities of elephant ownership in Thailand, and the incredible costs associated with feeding and caring for an elephant. The mission of Black Ivory coffee is to improve the human- elephant conflict and create a product that makes enough to support the elephants needs without the need for riding or tourism displays.
For more information visit  www.blackivorycoffee.com and if you are lucky enough to find a cup of elephant poop, let us know if you enjoyed the distinctive flavour.