There's no question that Chiang Mai is a town of foodies. If you look at the number of restaurants, posts on facebook, evening activities, and media topics, the best food spots are always in hot contestation among locals. Among the highly rated restaurants in Chiang Mai is Cuisine de Garden, so on a Saturday night I ventured south into the Hang Dong area for a fine dining experience there.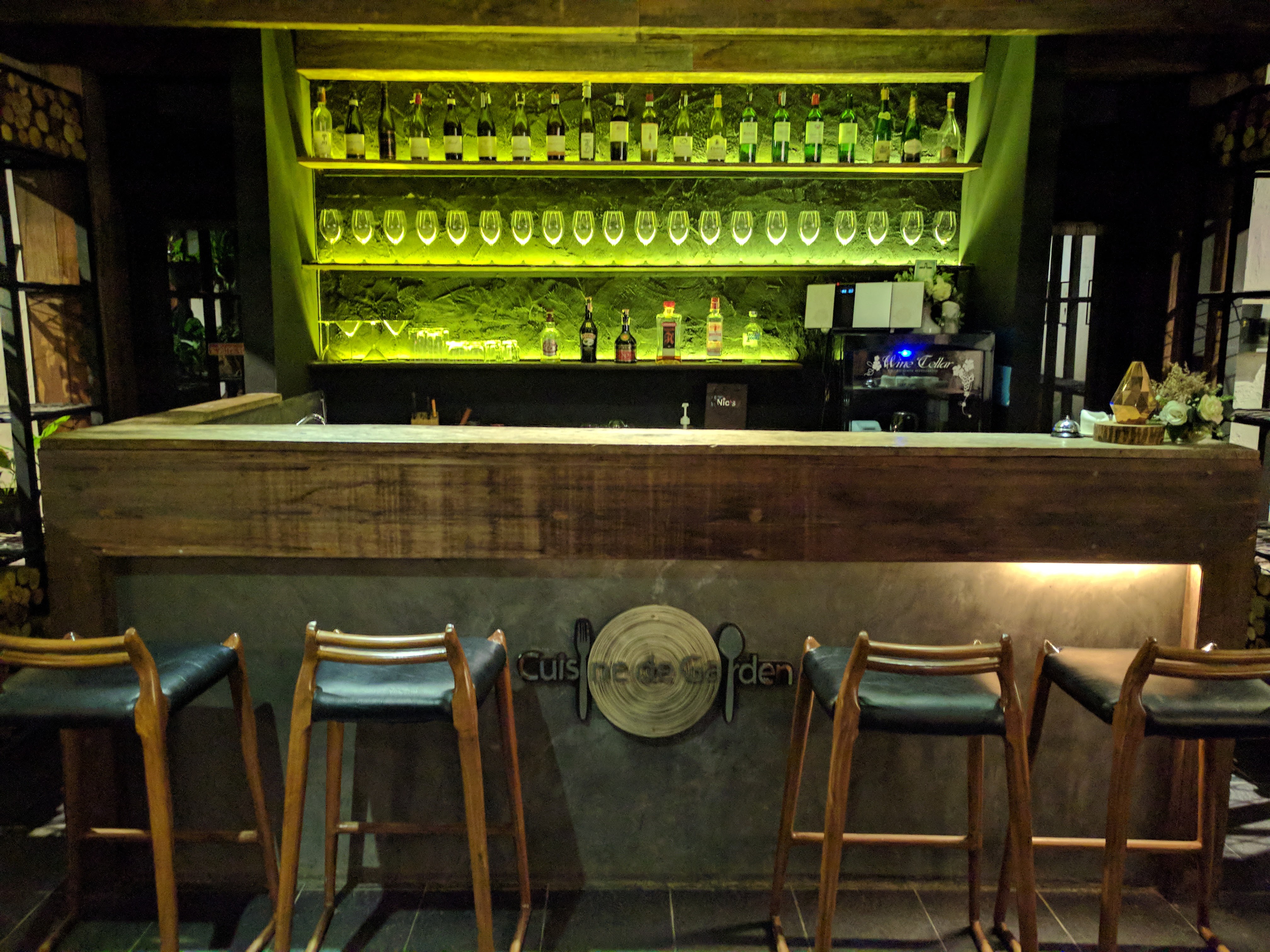 Finding Cuisine de Garden is an adventure in itself, as although clearly marked on Google maps, the small, windy road feels a world away from the bright and busy city. Cuisine de Garden stands out from the darkness, a warm glow inviting visitors in and even the interior of the restaurant is warm, homely and peaceful – which makes sense after talking to owner Khun Bee, as she lives adjacent to the restaurant and also has a second business selling furniture. Everything about the restaurant is interesting, and as soon as we sat down our eyes started to wander over the small details. From the nature inspired cutlery and design, to the intriguing black and white photos, and the happenings over at the other tables, Cuisine De Garden is unique. If you enjoy fine dining then this is a place to try.
Open briefly for lunch, and longer in the evenings, Cuisine De Garden offers two set menus removing the often stressful paradox of choice when it comes to menus. Dining as a couple is best as you get to experience everything on offer. The menu is changed every season, but also tweaked depending on local ingredients and new discoveries, and head chef Nan delivers nature inspired artwork on each plate.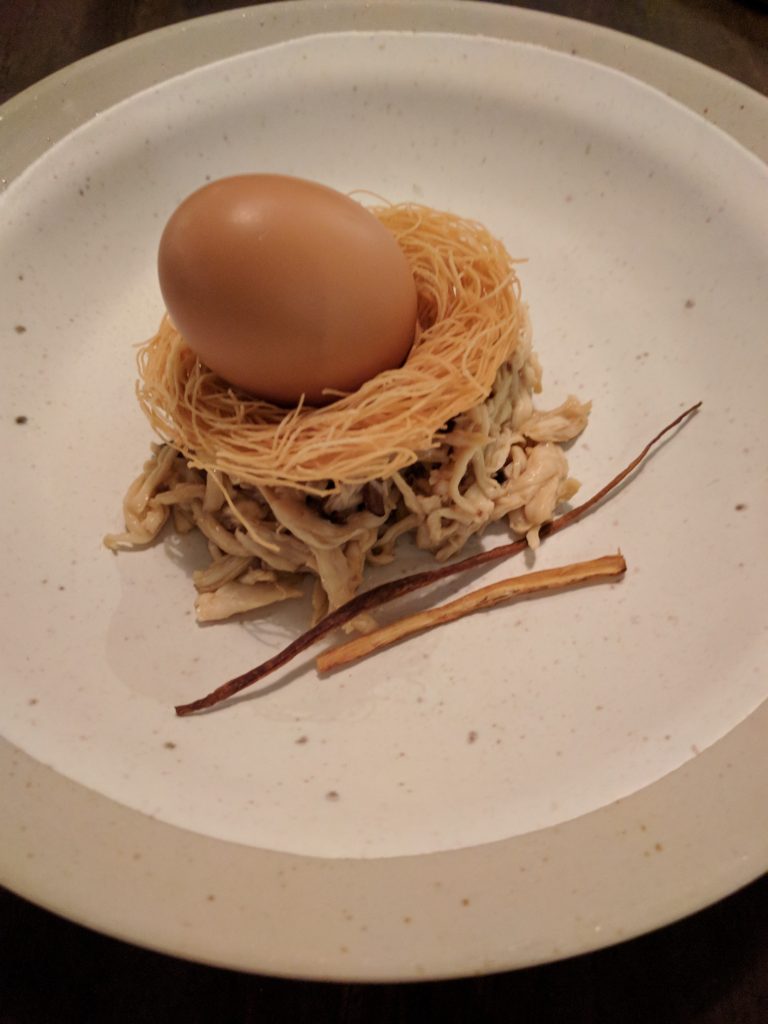 Now for the food – possibly the most important part of this review – it's best described as exciting and stimulating. From the presentation to the taste, each chapter of the menu is a delight. Salads come concealed in a glass jar of smoke, mussels top a kaffir lime base, seashells are edible and eggs rest in edible nests. While we were captivated by our meal, a torch seared something edible at a nearby table, and chef Nan is focused on perfecting a guests dish, everywhere at Cuisine De Garden something curious is happening. Everything on the plates is delicious and each new arrival was enjoyable to discover – and it isn't often a meal can be said to be entertaining! Head there if you can find it, and try their new location in Bangkok if you want to discover both 'chapters' of Cuisine de Garden.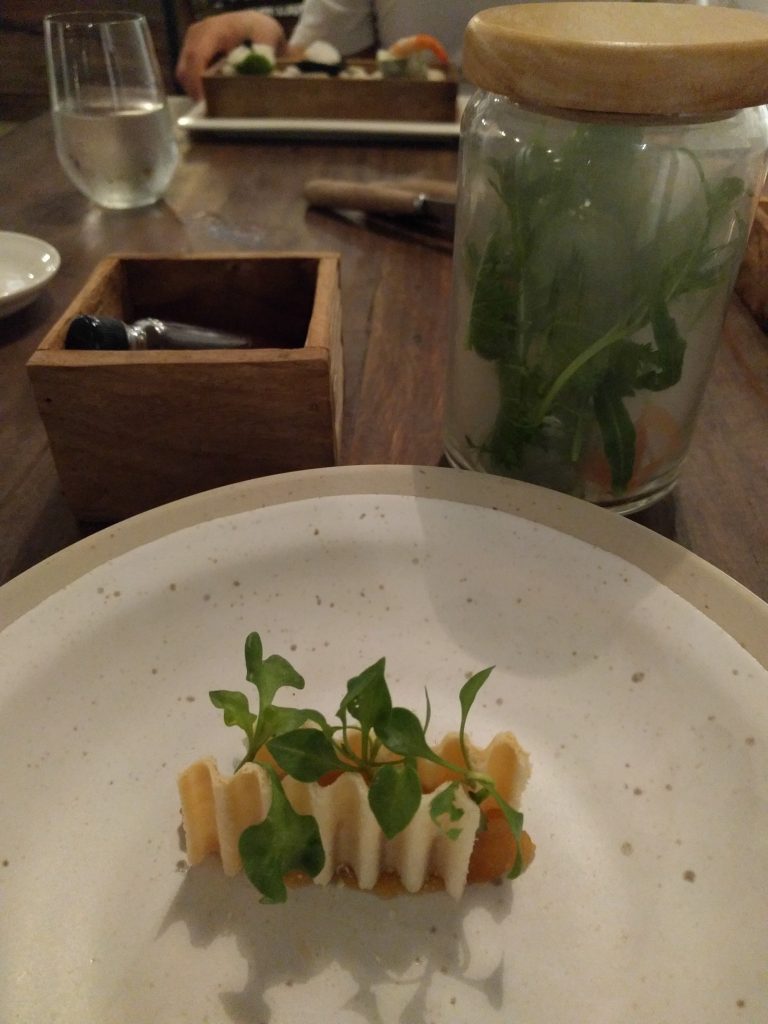 Open: Tuesday – Sunday, 12:00-14:00 and 18:00-22:00
Location: 99 Moo 11 Nong Kwai, Hang Dong 50230
Tel: 053 441 599