Le Crystal – One of Chiang Mai's lesser known fine dining restaurants and repeated winner of Best French restaurant in Thailand Tatler's Best Restaurant awards. An understated and refined location serving up fine French cuisine in a gorgeous teak glasshouse, Le Crystal could be one of Chiang Mai's best kept secrets.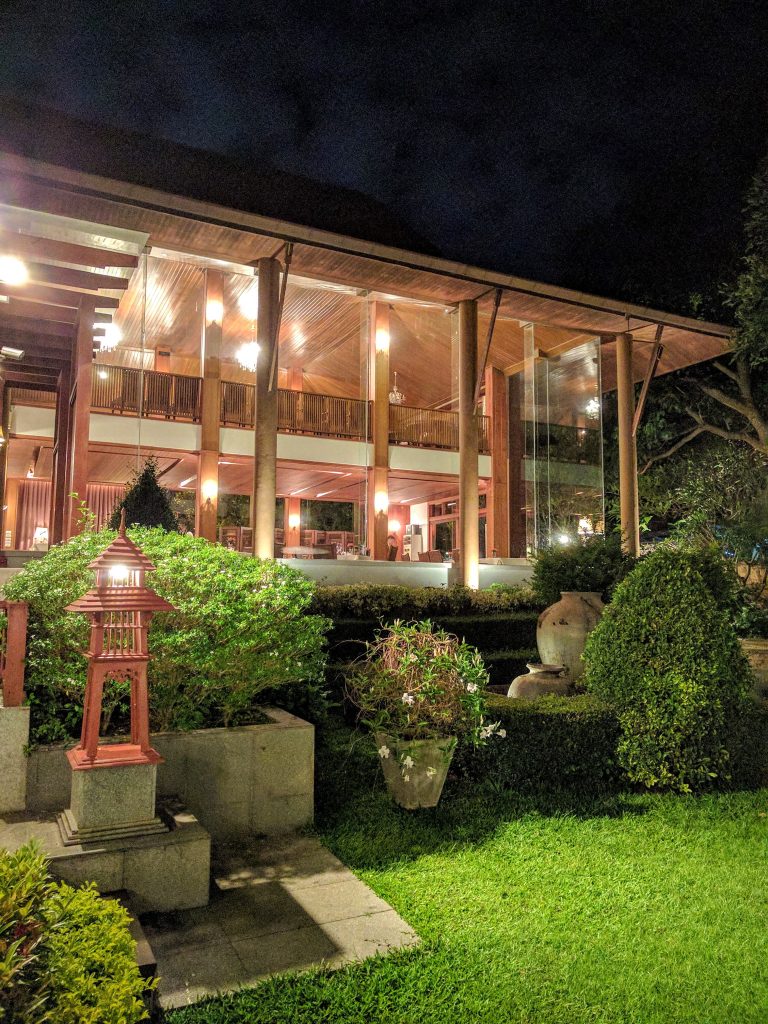 When researching the fine dining options for Luxurious Chiang Mai, I came across Le Crystal as a good option for higher end tourists and couples looking to dine in style. However compared to some of the other restaurants with a loud online presence, Le Crystal seemed to unfairly fade into the background. From Tripadvisor to paid Facebook adverts or 'stipends' for instagram stars, the internet savvy locations of Chiang Mai are unfairly gaining the attention of travellers, leaving bright stars like Le Crystal hidden from customers. But from my research and a visit to the riverside venue, I would recommend Le Crystal to anyone visiting Chiang Mai, as well as long term expats – Le Crystal is a chance to discover a new place that's been on your doorstep the whole time.
Upon entering you can't help but be wowed by the atmosphere of Le Crystal, with its two story windows, garden views and subtle but sumptuous Lanna decor. The fresh flowers and dimmed chandelier lighting is both welcoming and relaxing and as the friendly host showed us to our table, the live band started playing in the background. We sat indoors but outside would be enjoyable in the cooler season, and especially if you have an early reservation in order to catch the last sun rays over the river.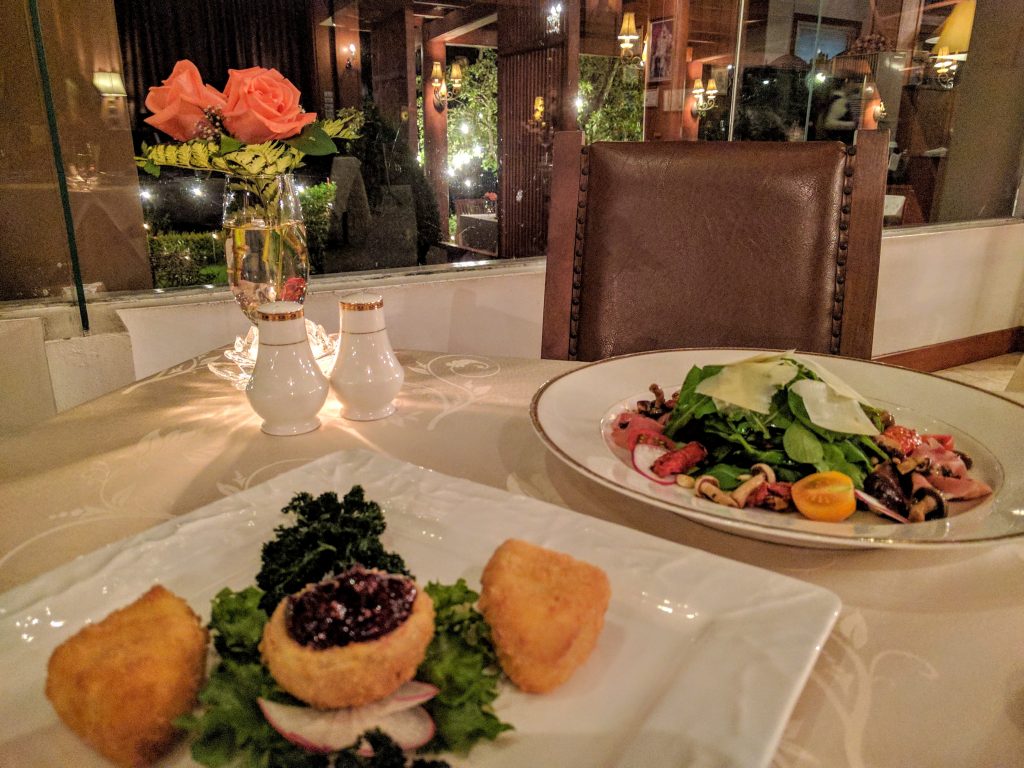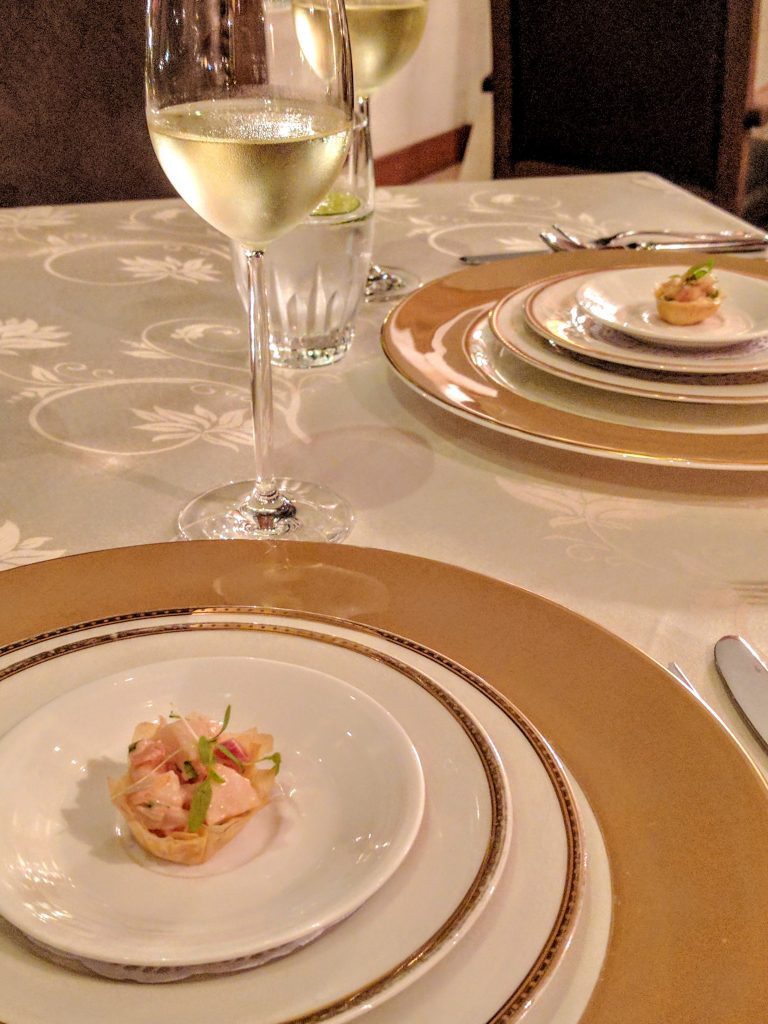 The tables are neatly set with fine gold rimmed porcelain and crystal glasses (perhaps that's where the restaurant gets its name). The food is exemplified thanks to the plates, with a salmon pre-starter perched on top of not one, but four plates.  From the appetizers all the way through to the dessert, the food was impeccable and evidence why Le Crystal is repeatedly winning Best French Cuisine awards. The menu is vegetarian friendly, although also has a variety of fish, meat and poultry options, including Japanese Hida Beef Strip Loin and Australian Wagyu Rib Eye (at 3,000 and 2,900 Baht respectively). There are also a variety of soups and pasta dishes for more picky eaters. Le Crystal is famous for their Foie Gras and Deep Fried Brie (which was outstanding), and their motto "procure the best possible ingredients and treat them with the utmost respect" is reflected in each dish.
The pace of the meal was leisurely, and the staff really attend to guests needs and timing. Between dishes we were served sorbet and the mains came covered with spotless silver cloches, elaborately removed to reveal appealing entrees. Make sure you save room for dessert as they are spectacular, both in looks and taste. Creme Brulee, raspberry feuille, sorbets and warm chocolate cake, there is something for everyone on the menu (even if you just choose an after dinner espresso). For those who prefer wine to dessert, then Le Crystal boasts an impressive wine cellar of many wines and champagnes, including a red from 1985.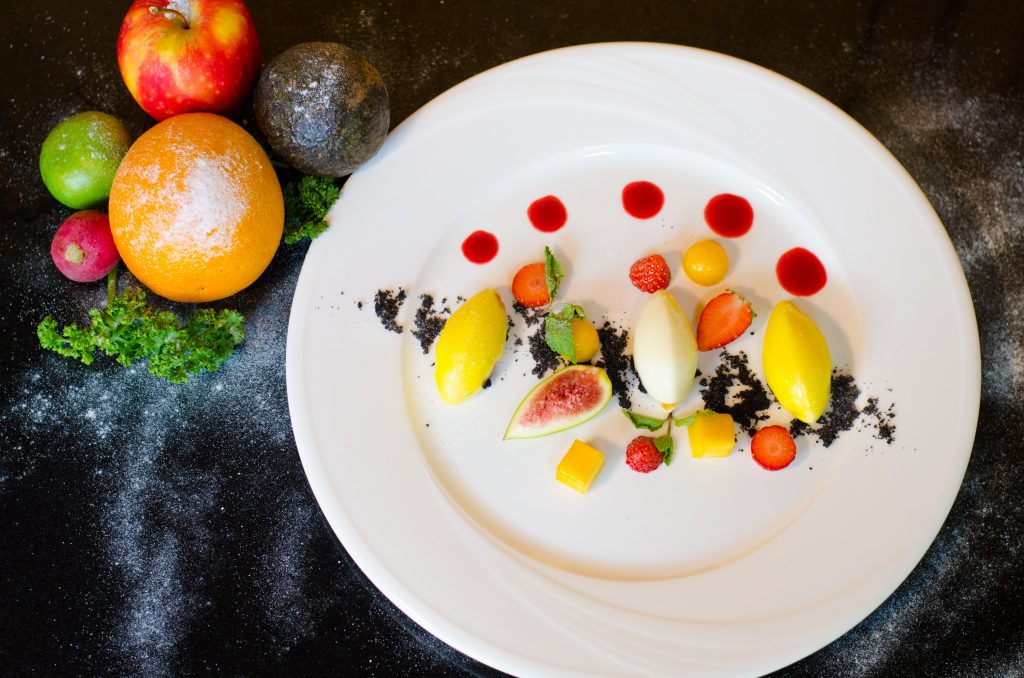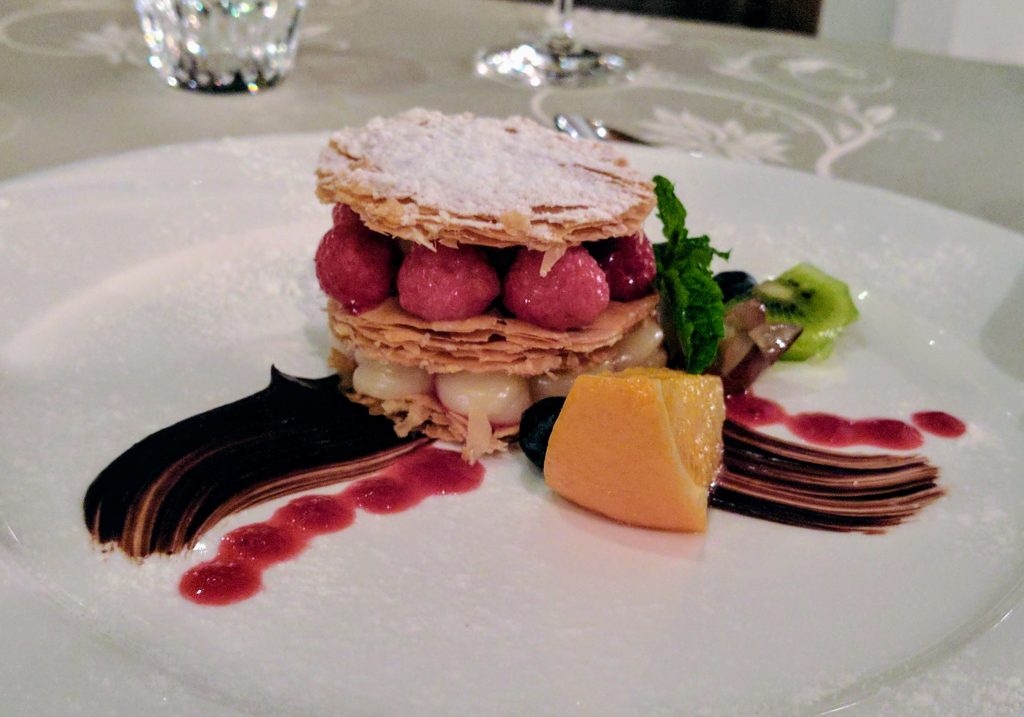 Perhaps it is a good thing that Le Crystal isn't immediately found when searching for fine dining in Chiang Mai, as you can have the place all to yourself without selfies, pretentious customers or awkward dinner reservation times. What you are offered at Le Crystal is an experience in fine French cuisine, culinary expertise, some of the best entrees in Chiang Mai and a sampling of Thai hospitality.
Le Crystal makes my list of recommended restaurants, as well as Thai Tatler's list, so make sure it's on your Chiang Mai itinerary.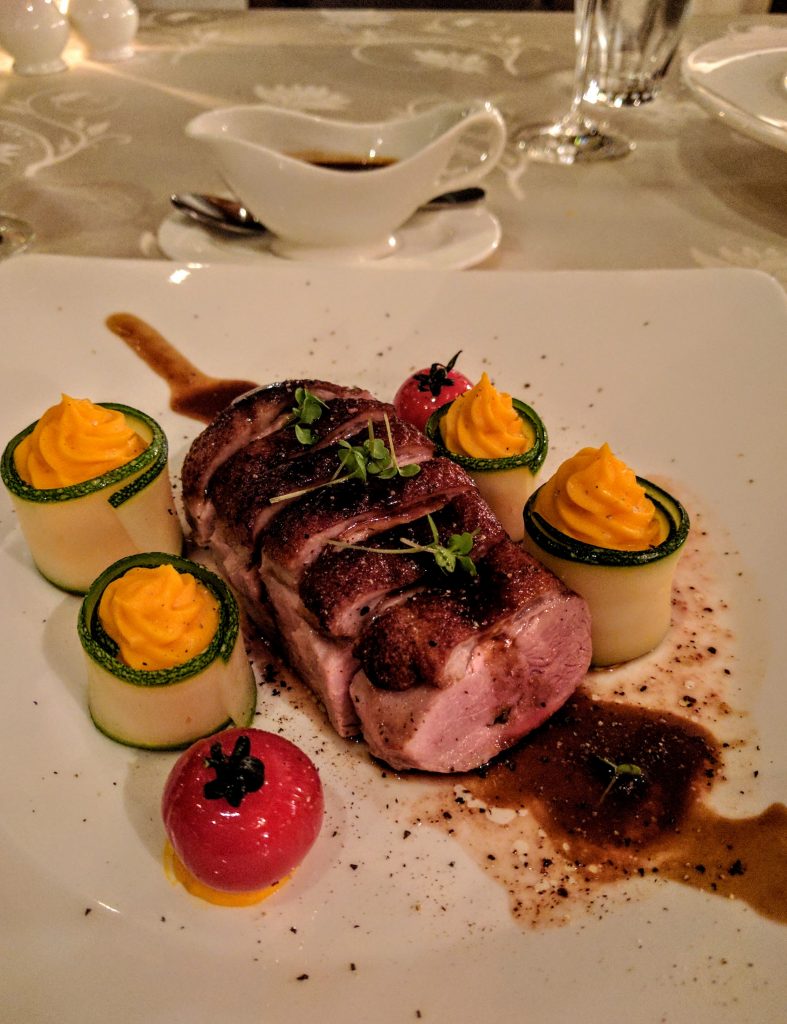 Open daily: 6.00 – 10.30 pm.
Address: 74/2 Paton Road., T. Paton, A. Muang, Chiang Mai, 50300 
Tel: +66 53 218 059, +66 53 218 060
Email: [email protected]