In the last two years, I have stayed in some of the most stunning and sought-after hotels and resorts in Thailand, ranging from small boutique properties with private beaches to large luxury chain hotels complete with resident elephants. What have I found at each property? Impeccable rooms incorporating Thai and Lanna design, properties attempting to preserve historical buildings that lived on the land before them, and some protecting trees and building around them. Well educated staff who went out of their way to develop a rapport with me, telling me unique facts about the property and their culture, simultaneously interested in where I was from and why I was there. Each hotel had a story to tell and they were striving to better serve their guests, often emailing me afterwards for any additional advice or ideas. As the demographics of the luxury traveller starts to change, guests are no longer older couples looking for culture and heritage, but dynamic millennials who are looking to experience sustainable luxury and local experiences, not the bland form of 'luxury' that has been peddled by Hilton's and Mariott's of the past. After the culmination of months of nights at luxury hotels, these are a few things that I would love to see, or have seen, on offer and add to an unforgettable hotel stay.
Glass Water Bottles
With the worldwide plastic epidemic, I can't believe so few hotels offer glass bottles. Thailand offers many recyclable glass bottle programs, and yet hotels continue to offer plastic!? I am disappointed every time I enter a room to find plastic bottles, as the hotels force me to produce plastic waste just to drink water. Plastic looks, and is, a cheap option and the only reason luxury hotels still provide plastic is because its what they've always done, and if you want to please the next generation of travellers please take the time to switch to glass. As Thailand's oceans and beaches begin to fill up with plastic trash, luxury hotels must be the leaders in switching to environmentally sustainable water options to help the environment or risk damaging their reputations.
On a recent visit to the Anantara Golden Triangle Resort and Elephant Camp, I found a hotel (and a brand) making waves in the sustainable sphere. Each of the resort's 61 rooms had glass water bottles that are recycled after use. Each room also had branded reusable flasks that guests could take with them through the resort and home afterwards. There are refill water stations on the property and guests continue to enjoy the benefits of the reusable flask even after leaving the Golden Triangle. This simple change should be applauded as it reduces an incredible amount of waste and leaves guests with a useful alternative to a branded keychain or pen!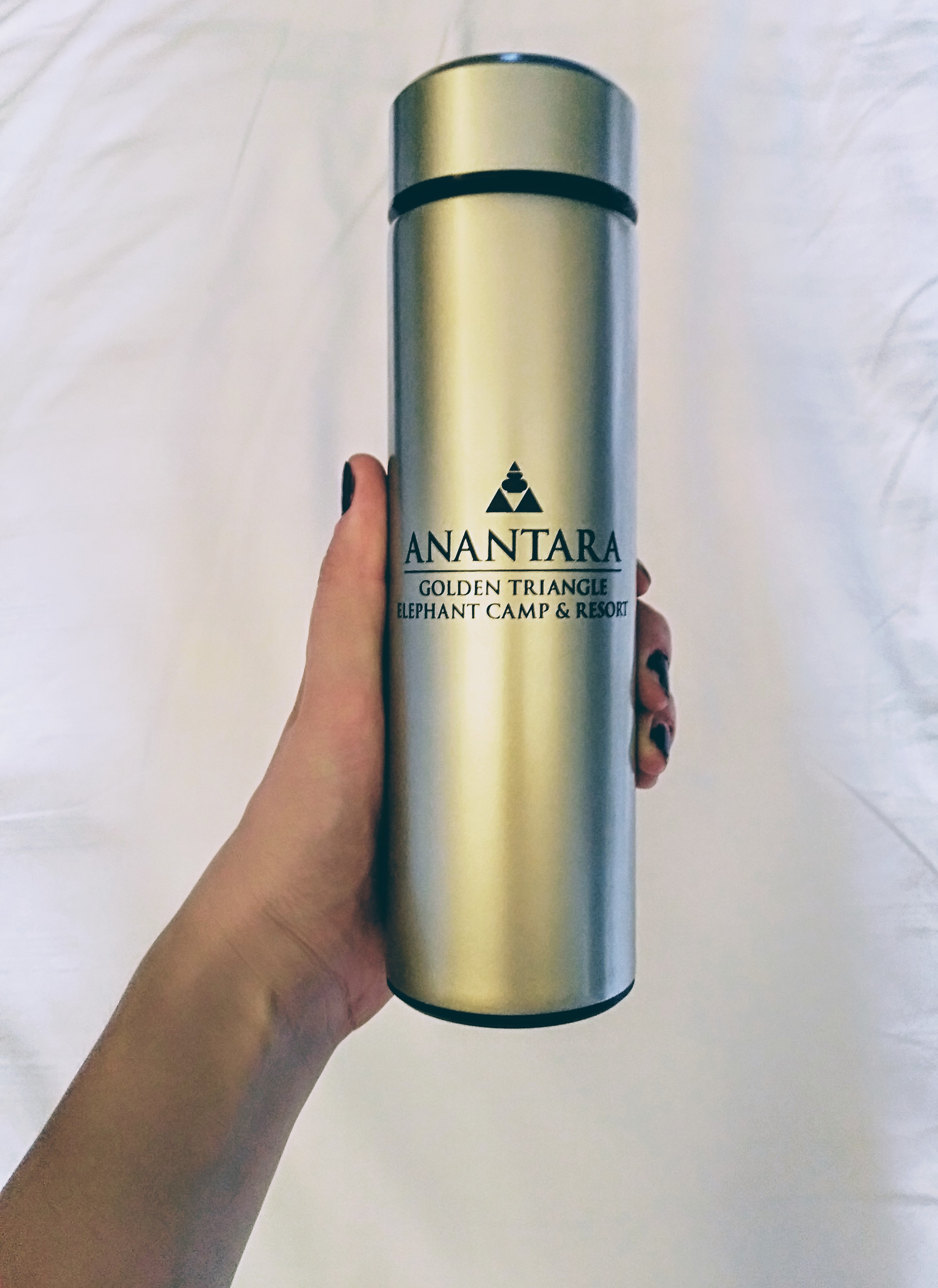 While the Anantara Golden Triangle is pioneering sustainability for the brand, at the start of 2018 the Anantara also committed to stop using plastic straws in all its hotels and resorts in Asia. A small but also giant step in reducing plastic waste as this one move reduces up to 2.5 million plastic straws from landfill a year. Biodegradable alternatives are offered, but not automatically give, and some rooms also have stopped giving plastic rubbish bags in bins.  Today's generation is looking for sustainable luxury, so hotels – show us your most innovative ideas.
Your customers are women
I'd hope most hotels would know this already, but just in case you didn't – Women should be your main focus. We care more about where we sleep, what the rooms offer and if there is a hairdryer in the bathroom! But more than that, women tend to be the ones researching and booking hotels when it comes to planning holidays. During my travels, I have met many solo female travellers, and have travelled extensively solo too, and this led me to research and write an article in a hotelier's magazine highlighting the new trend of 'Travel Girls'. As gender equality around the world improves, luxury hotels need to start catering even more towards female travellers; be it solo, as business travellers, or even  friends in groups.
I'm not interested in shopping tours to malls (but maybe some women are) or pink wallpaper, but rather, I want to see higher standards in safety for solo travellers, be it complimentary airport pickups (especially hotels in Bangkok  – the number of times I've heard stories and experienced issues with taxi drivers hassling solo female travellers, especially from Japanese friends), in room advise about areas to avoid, or, as the Naumi in Singapore has done, offer women only floors, with rooms filled with magazines, chocolates and complimentary spa sessions.
Another thing I desperately wish to see in hotels – and as of yet haven't seen – is tampons and sanitary pads! Sometimes periods come unexpectedly and we are more likely to forget to bring pads than shampoo. I am a fan of Sustain Natural Femcare and would love hotels to start offering emergency liners, tampons and sanitary pads of high-quality organic materials. This is one of those small added touches that I'm sure would please female guests.
When proving complimentary toiletries, I've been to a lot of hotels that offer terrible shampoo, no conditioner and a body lotion that smells of a chemical flower. Hotels of Thailand, you can do so much better! There are so many interesting, organic, local companies in every city offering cool toiletries, so why not source something unique from them to inspire guests instead of providing the bare minimum when it comes to shampoo. I've seen a few hotels source from Harrn or Panpuri, or why not be creative and design your own toiletries. Going back to my first point on sustainability, why not offer larger bottles or refillable bottles. The Amanpuri has their own range of delectable toiletries in larger sizes, so if guests take them away, they can use them more than twice. And what about complimentary perfume? I could go on forever…….
Oh and please teach your staff to stop asking me where my husband is!
Great Coffee
Don't you know the world is addicted to coffee? And Northern Thailand is home to incredibly good coffee – Why am I not seeing this reflected in hotel rooms? This is a big missed opportunity for hotels in Thailand, and time and again I'm tasting low quality coffee and (sigh) instant coffee in rooms. Perhaps offering bad coffee in rooms is a way to make more money, as guests would come to hotel cafes to order a good quality coffee, but if your customer is paying upwards of 20,000 Baht per night, you shouldn't be looking for ways to squeeze an extra 100 Baht out of them. Or perhaps you've been swayed by Nespresso's free machine giveaway and false luxury image – but coffee pods are not the way to go to please your customers. They taste terrible (yes, even the most expensive pods), and they produce more plastic waste.
The simple solution? Go out and buy some cafetiere's, contact a good roaster or cafe and arrange some freshly ground coffee to be delivered in smaller packages to your rooms (contact me if you want some recommendations on Thai coffee). I think this is a missed opportunity to bring a unique Thai offering to your rooms, and this leads me to my next point….
Be inclusive of the local communities you work in
I've seen hotels engage in a range of local initiatives and this is incredibly promising. Thailand is still a developing country, and the minimum wage per day is 300 Baht ($10 USD). If you are staying in a luxury hotel then chances are you are paying an average months salary every night. I've yet to discover how much hotel employees make on average, but I do know they really appreciate tips and a little goes a long way in Thailand.
As a luxury hotel, I implore you to take charge and improve the community to work in. Sometimes hotels are seen as taking the wealth away from local areas by capturing travellers, but other times I've seen some great outreach by the hotel to hire, retain and invest in local staff, protect and clean up the local habitats. But with the immense profits some hotels are making, you need to switch your focus to the local communities and not the shareholders if you want to continue making a healthy profit in the future. Fix the roads outside your hotels, provide shuttle buses not taxis to important attractions, ensure your guests are not damaging the local environment and take steps to fix the large-scale problems Thailand has.
I want to see you ensure your seafood buffets haven't come from the slave boats in the south – can you ensure a clean supply chain? I want you to ensure your meat is organic and had a healthy life. I want to see partner tours only offer ethical elephant camp trips with no more chair riding (or riding at all). I want you to educate your customers about the prostitution industry and the number of trafficked women in brothels, and please be stronger about banning those notorious customers in your hotels – good hotels don't need their dirty money. Thailand is a beautiful country but it has some incredibly large problems that hotels potentially and inadvertently fuel, but they are also key leaders in demanding change and so can potentially improve some of these large-scale issues.
The luxury brand Soneva is an excellent example when it comes to engaging with its community and states:
As the custodians of pristine locations, we constantly ask ourselves what we can do to preserve the environment for future generations. What is the best way for us to share these rich resources not only with our guests but also with our local communities for mutual prosperity? What kind of journey do we want to embark on with our hosts who contribute so much to our business? How can we inspire our industry to collectively take responsibility for our impact on the global environment?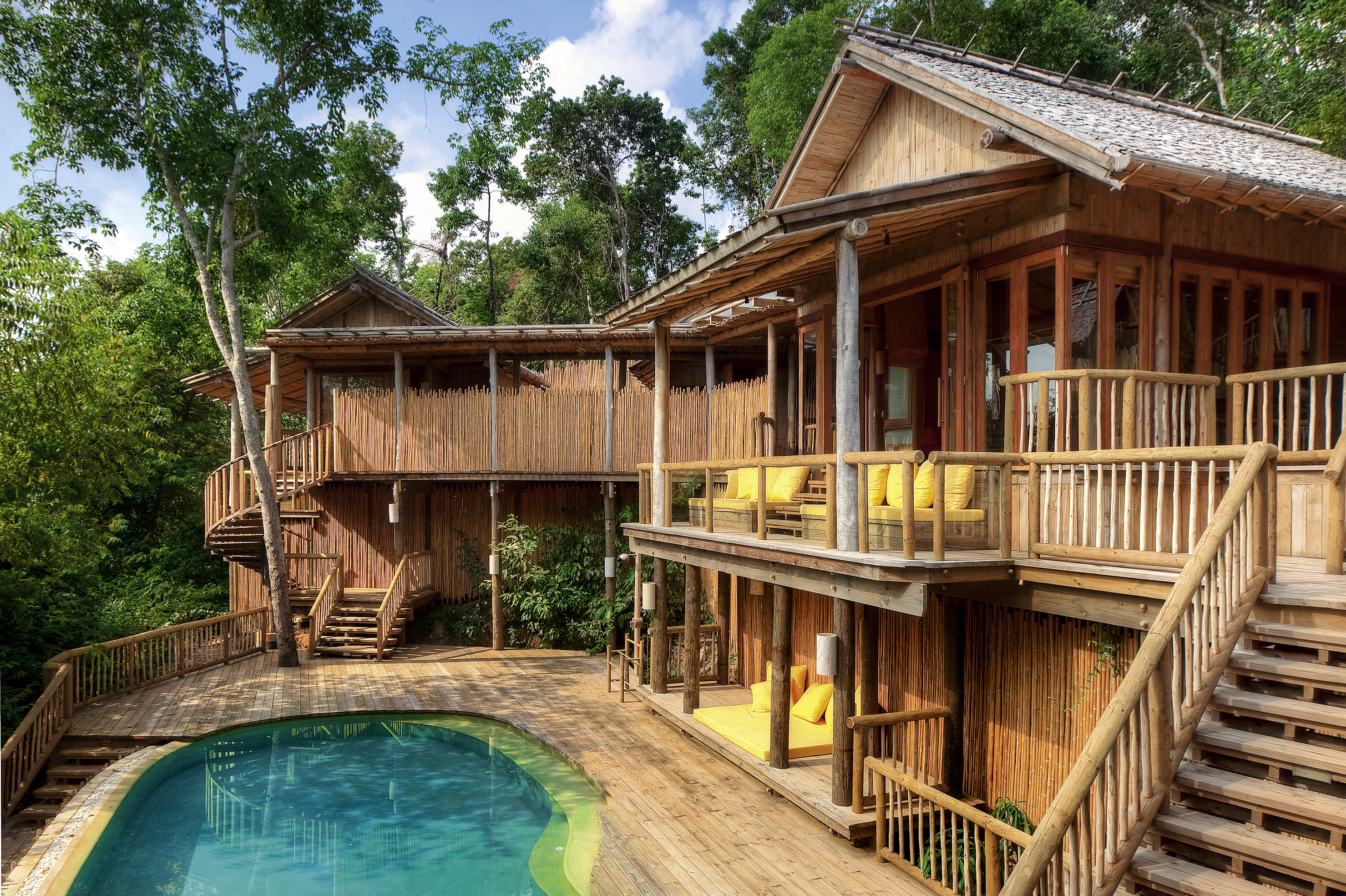 The environment
Yes, energy consumption, waste and green initiatives are tiresome topics for many hotel managers, but come on – you can do better! Take a little look at Green Hotelier and see if you could submit an article. If not, then don't write sustainability anywhere on your website and try a little harder. Ever since I read about Bangkok's Malls consuming more power than entire provinces I've wondered about the energy expenditure of luxury hotels too.  Turn the automatic air-conditioning system up one degree and save energy and money. The Akyra Manor in Chiang Mai offers one plug socket that remains active for re-charging electrical items while the rest of the electricity in the room switches off when guests leave the room. Guests don't need their lights on if they are not there! Insulate the hotel better and for new builds, use sustainable or environmentally beneficial materials. Build around nature, not over it, as the Pimalai Resort and Spa has: "every detail, from its location to the construction of the resort facilities, was planned and executed with the goal of complementing, not competing with the original environment."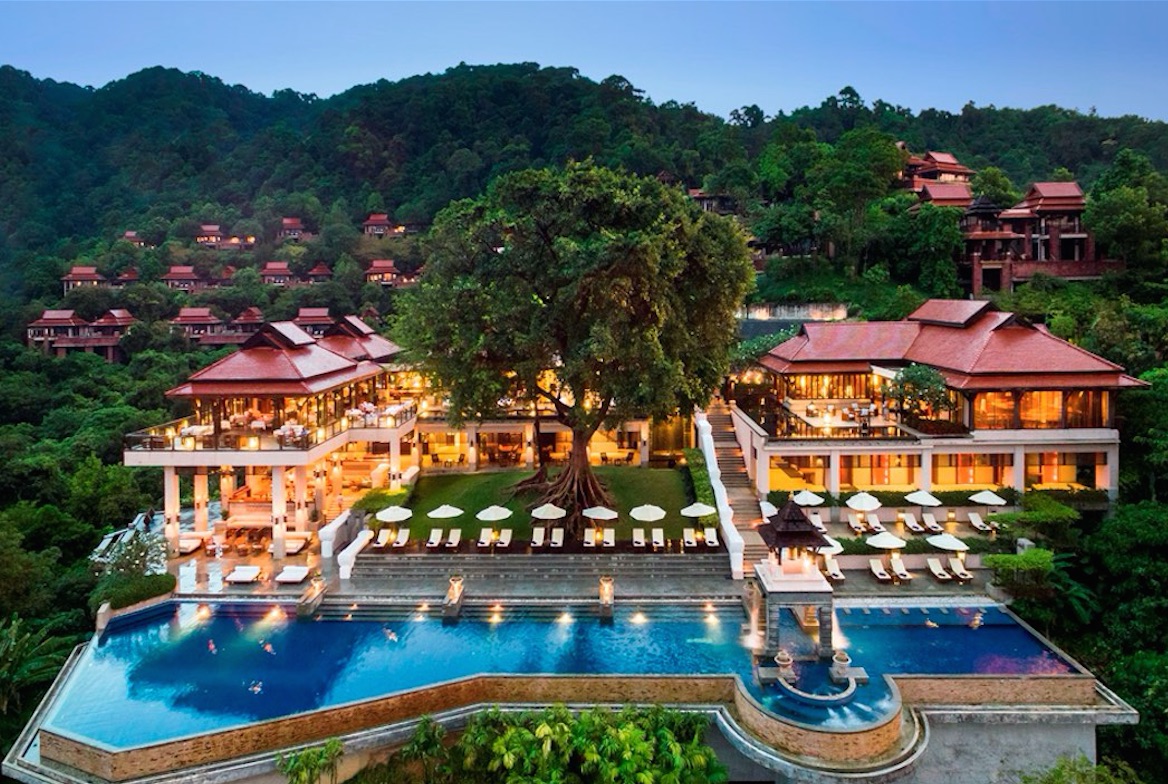 Many hotels are starting their own on-site gardens and food forests, which are unique selling points for both environmentally conscious guests and foodies, who care more about sampling local fruit, vegetables and herbs than imported steak and blueberries.
Some roofs are occupied by rooftop pools, but I've visited many hotels who are missing an opportunity to reduce their energy bill, cool their hotel and improve the air quality (a growing issue in Thailand) with green roofs. Green roofs also act as sound insulators (for those noisy CNX flight paths over Chiang Mai), can improve the aesthetics of your property, can be used for small-scale food production and are a large commitment to improving the temperature of urban areas. Water the roof with a grey water system for even more monetary savings and eco-points. If you want help with this ask students at Kasetsart University, who already have a green roof.  And what about offering electric cars that go to and from the airport? Or solar panels since the sun shines in Thailand almost every day. Booking.com's recent Sustainable Travel Report found that 87% of travellers want to travel sustainably, and 68% said they intend to stay in 'eco-accommodation' in 2018. If you are not going green, you're going to be left behind!
I'd love to hear other innovative ideas travellers have come across recently, and if there is something that you (as a guest) wish to see in hotels, please comment or contact me! And hotels, I hope you take note and if you make any changes please also contact me – I'd love to share new green roofs, local community engagement or your pledges to guarantee a transparent supply chain for seafood and shrimp produce. As a hotel, you have the chance to be creative, innovative and make big changes, your customers are waiting!