In my yoga class I heard about another new and exciting project born in Chiang Mai; NUVI NOMAD and their beautifully handcrafted collection.
NUVI NOMAD's environmentally sustainable, fair trade and cruelty-free bags and accessories are made for the sophisticated ethical fashionista, traveller and yoga lover with a passion for a holistic lifestyle. The company's cornerstone principle is to create a beautiful product, cause no unnecessary harm and inspire social and environmental responsibility within the industry.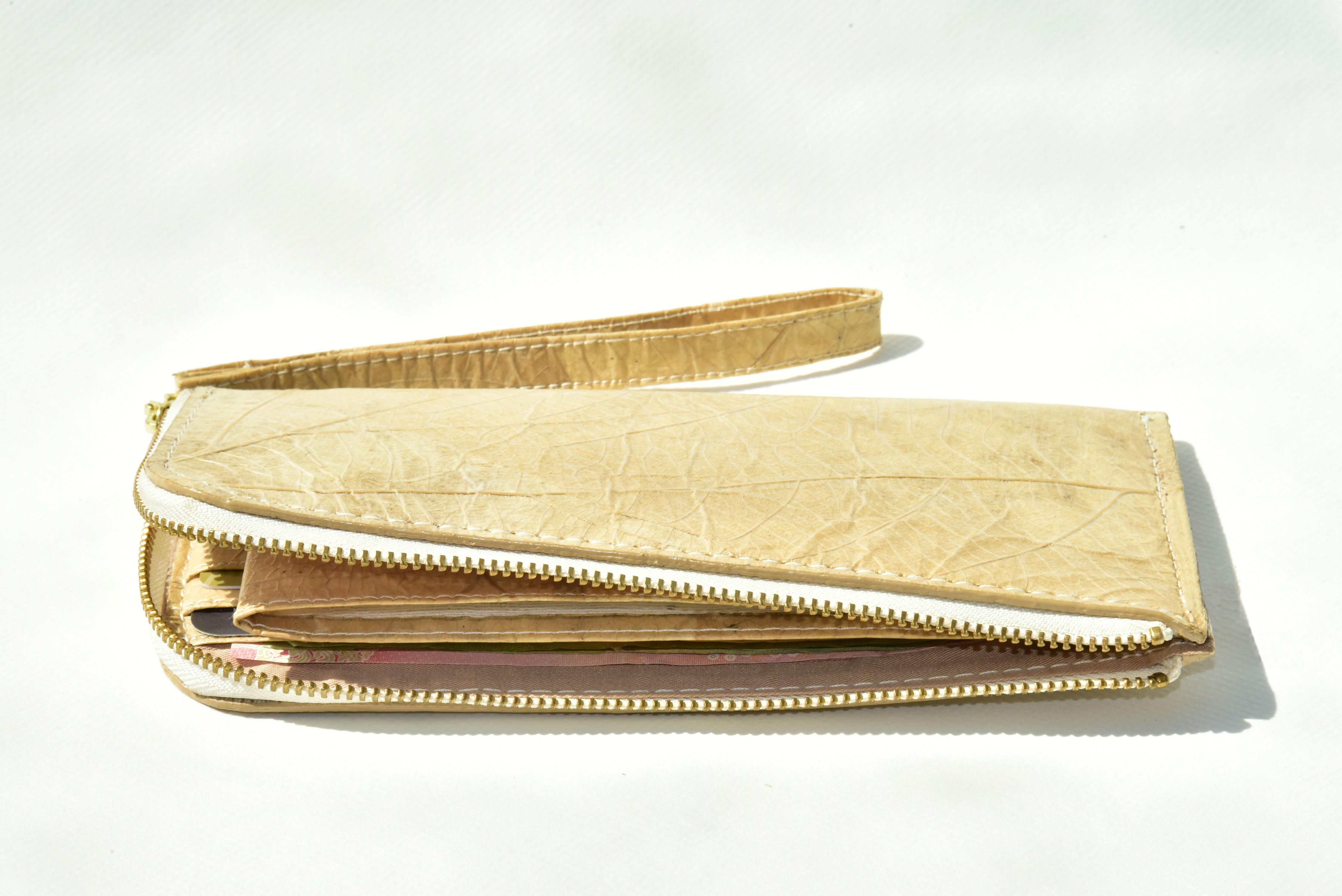 All NUVI NOMAD products are handcrafted using the unique, proprietary material, NUVI RELEAF; a material that is lightweight, durable, water and dirt resistant, anti-fungal, naturally dyed, and free of plastic and animal products.
With over 80 billion new garments manufactured every year, the fashion industry is the second most polluting industry after oil. Modern leather manufacturing produces a toxic slurry of chemicals, that is extremely detrimental to local factory workers and the environment. Founder Nina Rössler strongly believes that changes are made through choices, thus planting the seed for positive change by providing a sustainable, fair, and cruelty-free, eco-friendly alternative items inspired by nature.
NUVI stands for lea nouvelle vie nuova vita, a new way of life.
NUVI NOMAD's Thailand headquarters are based in Chiang Mai, renowned for its traditional Saa paper and textile manufacturing. As the demand for handmade paper has declined over recent years, local communities are falling apart. By giving a new direction to what was once a dying industry, NUVI is helping to keep the craft alive and creates job opportunities under safe, fair, legal and humane working conditions.
NUVI NOMAD also cares about good karma, and gives back to the local community. 10% of the proceeds from each purchase generated after the Kickstarter campaign, are donated to Yogamour Global, a yoga centered non-profit organisation based in Chiang Mai, Thailand. Their community work and free healthcare clinics benefit hill-tribe children living in under-represented areas providing access to basic healthcare, education and clean drinking water.
After more than three years of development, NUVI NOMAD is now ready to hit the market with their amazing collection of bags, wallets, and yoga accessories. They have launched a Kickstarter campaign and as well as their beautiful bags and accessories, have some stunning incentive pledges available including:
Women's Wallet – Kickstarter Special (€50) A beautifully handcrafted, sustainable, durable, cruelty-free women's wallet.

The Whole Shebang! (€500) One of each product including a yoga sling, yoga bag, wallets for men and women, the handbag and the yoga shopper.

Private VIP weekend for 2 (€2,000) a personalized a weekend retreat for two people allowing you to discover Chiang Mai Thailand with your own private guides, yoga instructor and more for a completely exclusive experience. – We recommend this pledge!!

Be the Designer! (€3,000) Work closely with us to create your very own NUVI LEAF bag, a special super prize that comes round once in a blue moon.In 6 steps our team of specialized designers and artisans will work with you to create YOUR OWN NUVI RELEAF item! If we think the product is awesome, we can talk about selling it as part of our collection. – OMG – only 3 available!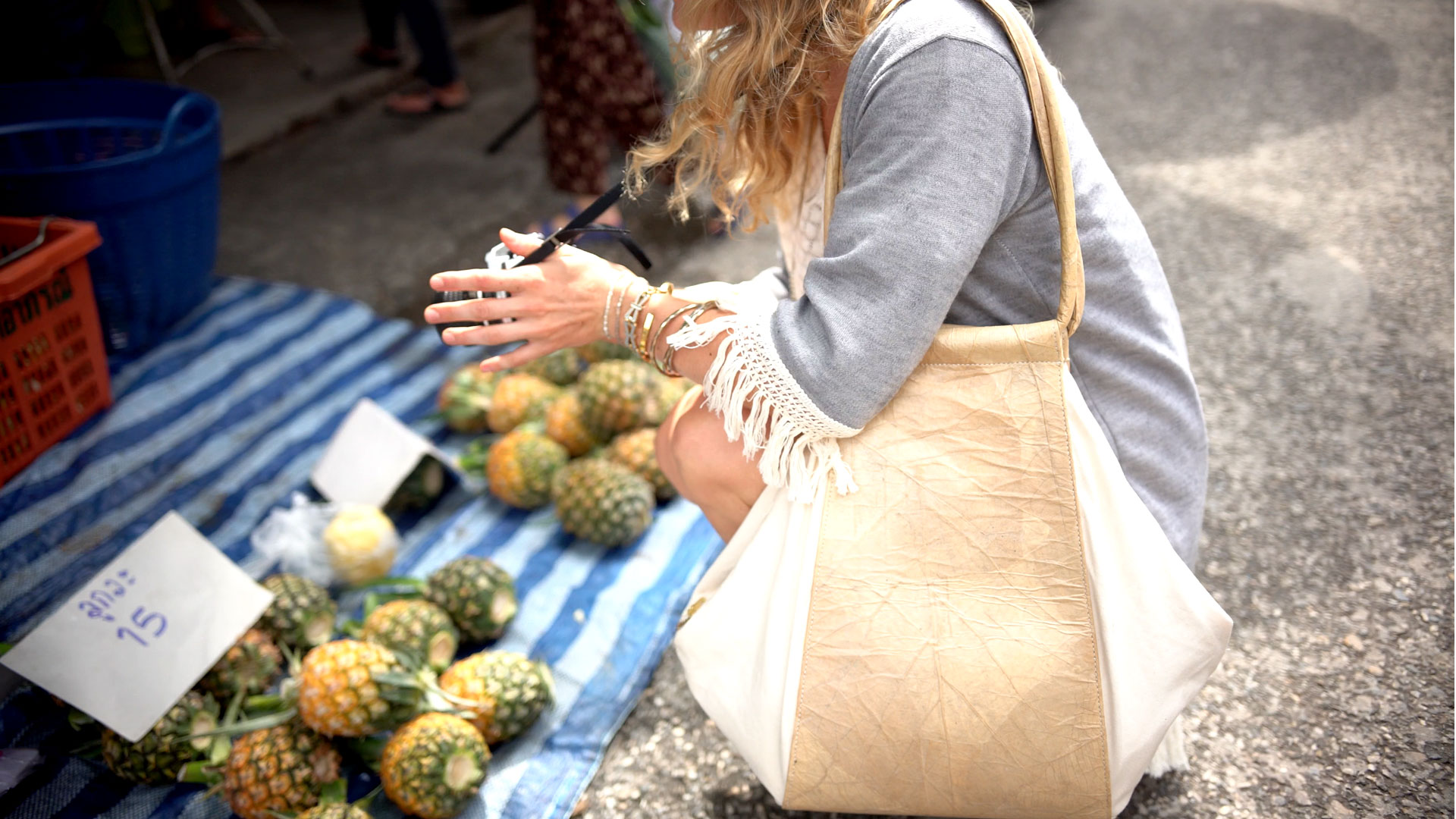 Find out more on their website www.nuvi-nomad.com or pre-order directly from the kickstarter project page!