Travel Girls – The customer luxury companies forget to target
It is well known among industry experts that women tend to be the ones who hold the purchasing power in households. Women are usually the ones to research and book luxury hotels when planning a holiday. Nowadays there is a new trend emerging worldwide, and especially across Asia – and this is the rise of the younger travel girls. While this trend was unheard of 30 years ago, with increasing equality in the workplace, ease of travel, uplifting stories and safety information on the internet, women are on the move. And nowhere can we see this trend as strongly as in Asia.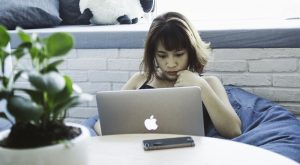 The rise of the internet, Instagram accounts and solo female bloggers, information and sharing safety tips, coupled with a steady increase of women in well paid, full time jobs has led the female half of the world to having more disposable income. Even Hollywood has realised the potential of female travellers, with recent movies such as 'Eat, Pray, Love' and 'Wild' becoming overnight blockbusters, highlighting the single woman's adventures across the world. While traditionally women spent disposable income on beauty products or clothing, increasingly they are spending their money on travel.
In 2016 the China National Tourism Administration calculated that women made up 58% of outbound tourism, that's around 34 Million women. Traditionally in Japan it was retirees that travelled abroad, but increasingly the younger generation, and especially women in their early 20s, are expressing a strong desire for overseas travel. As well as travel for leisure, an increase in business trips by women is occurring. A study in 2012 predicts the number of female business travellers will rise rapidly in the next decade as companies become more equal in their management structures and practices. Add this to the already quite gender neutral workplaces of South Korea and China,  whose corporate offices are full of power suits and Chanel handbags, and let's not forget the future of India's female executives breaking glass ceilings and cultural norms daily. The boom in female travel is one large trend that luxury hotels need to address, or get left behind.
If travel girls are the new market segment to target, what are they looking for?
Forget padded hangers, hair dryers and shower caps, women travellers have an eye for detail and are the most discerning of travellers. They not only want a luxury setting combined with the finest toiletries and spa facilities, but they also value the small, thoughtful touches that distinguish a luxury boutique hotel from a chain. Fresh flowers are a given. As are brand name toiletries, large mirrors with flattering lighting and free-standing bathtubs. They are looking for more. The Dukes Hotel in London has converted some rooms into 'Dutchess' rooms, stocked with styling accessories, magazines, fresh flowers, tea and chocolates. In Singapore, the Naumi hotel introduced women only floors, the rooms offering feminine touches such as pink wallpaper, magazines and complimentary spa sessions.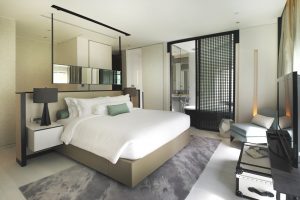 While pink wallpaper is a nice touch, these gender floors address the largest issue facing women travellers, especially when travelling solo – safety. Most of the female only floors are fully staffed by female hotel employees and key card access areas to ensure that women feel completely safe. Some hotels also offer access to female taxi drivers or organise shuttles to local shopping malls. The female only floor was introduced in 2011 by Marriott owned Bella Sky Comwell hotel in Denmark but has since become a key marketing factor worldwide and competitive advantage for luxury hotels looking to expand their market to the female segment. It is likely, as women continue to travel, and within the Middle East and Asia especially, that hotels failing to cater towards women will miss out on a large segment of potential customers.
However, there are issues with this new found segregation – the men. The Bella Sky Comwell Hotel female floor was called into question under Danish equality laws, and lost a lawsuit, forcing them to allow men to book on the female floor if they wish. They rarely do. Could male only floors be an option to bring back gender equality within hotels? What would these rooms look like? Dark, Batman-esque man caves, with mini bars full of craft beer, the latest technology gadgets and leather lazyboy chairs? Unlikely, but an option for the hotels who wish to offer segregation by genders, and at the same time cater to everyone.
While female travellers are on the rise, for now men and couples are still the primary customers of most luxury hotels worldwide and so efforts should be taken to ensure that all customers feel safe and well cared for – regardless of gender.
This article originally appeared in the Luxury Hoteliers Magazine entitled 'The Rise of Ms. Asia'.