A zen-style resort on the banks of the Ping river filled with countless little luxuries. Why leave Chiang Mai when you can enjoy a weekend staycation at the Anantara.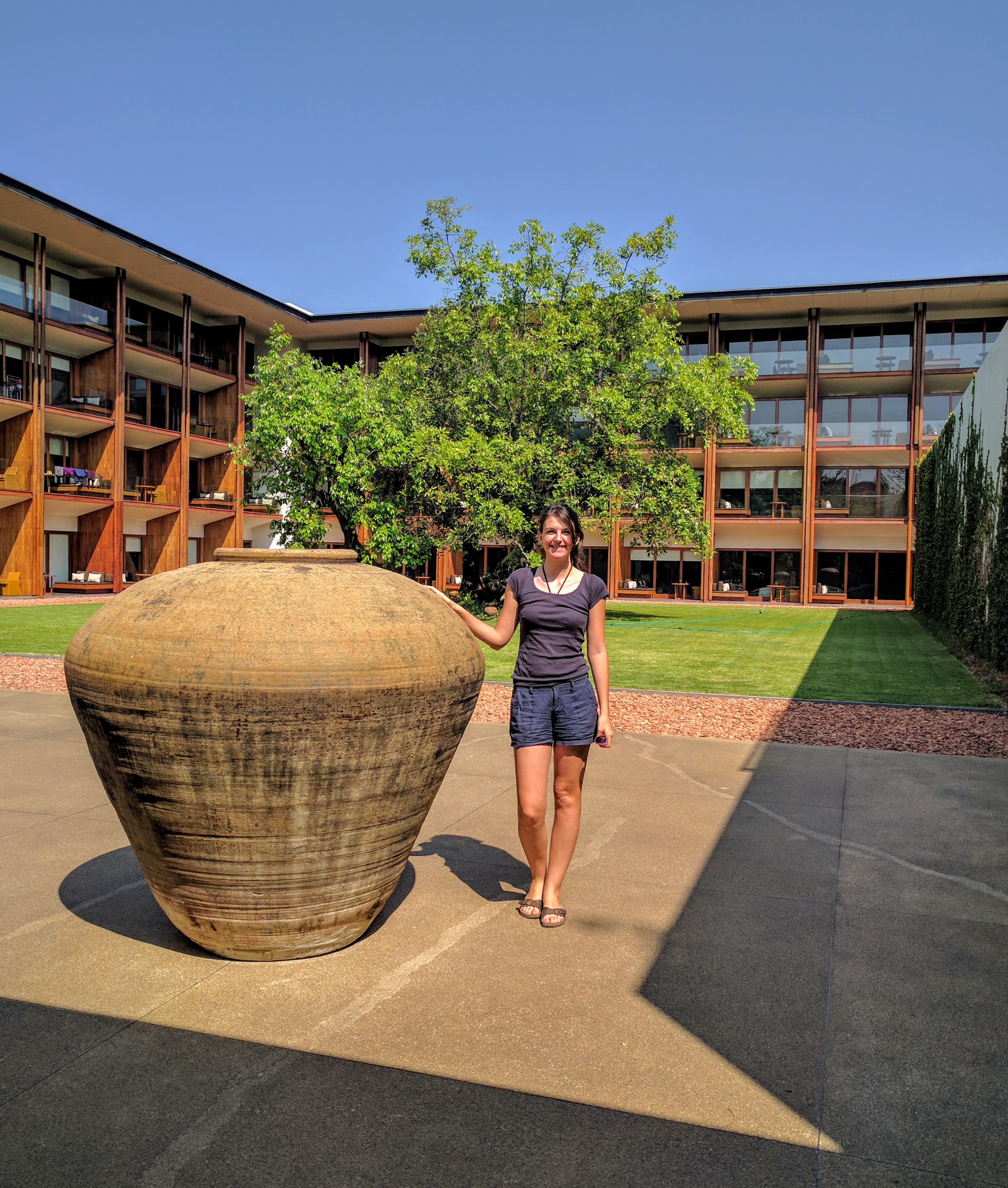 After spending a considerable amount of the last decade in aeroplanes and airports, taking off belts, shoes and being shouted at by grumpy security officers I have decided to travel less. By less I mean travel slower, smarter and closer to home where I am more in control of my time, and less reliant on queueing with hundreds of other people from check in to collecting luggage. As part of writing Luxurious Chiang Mai I got to experience the beauty of a staycation and the surprising joys of staying in one's own town but seeing it from a new light.
The term staycation first became popular around 2008 when various financial crises' around the world caused people to forgo international vacations and stay closer to home. A staycation has a variety of meanings, from staying in your own home and taking day trips (sounds like my life in Chiang Mai) to staying within your home country, saving on flights and currency depreciations. To me the definition of a staycation aligns most closely with the Singaporean version – staying in a hotel on weekends but not leaving your home city. Staycations bring all the fun of travel without the hassle and give you the chance to explore a new neighbourhood, experience a boutique hotel and even offer a chance to escape your life for the weekend and enter into a new frame of mind. And why not enjoy a staycation in Chiang Mai, after all, it's one of the most desired cities to visit in Asia, stop being a local and start being a tourist again.
The ideal time for a Chiang Mai staycation is either February/March or September/October, when the prices aren't hiked up for high season and you have the hotel pretty much to yourselves. If you have to stay in the city for the burning season, then a staycation can help you forget the terrible weather and enjoy the city again. On a hazy Friday afternoon in March I packed a small backpack and made my way across the old city for a weekend at the Anantara and a chance to go on holiday within my own city. A nature-styled exterior with bright wooden panels and ivy covered walls hinted at the tranquility inside. While the exterior of the Anantara resort alludes to privacy, in reality the resort is very welcoming to outside guests and there are lots of reasons to venture behind the zen exterior – two restaurants, a bar, a patio for high tea delights, an indulgent day spa and the old colonial house, all sitting alongside 84 sleek guest rooms.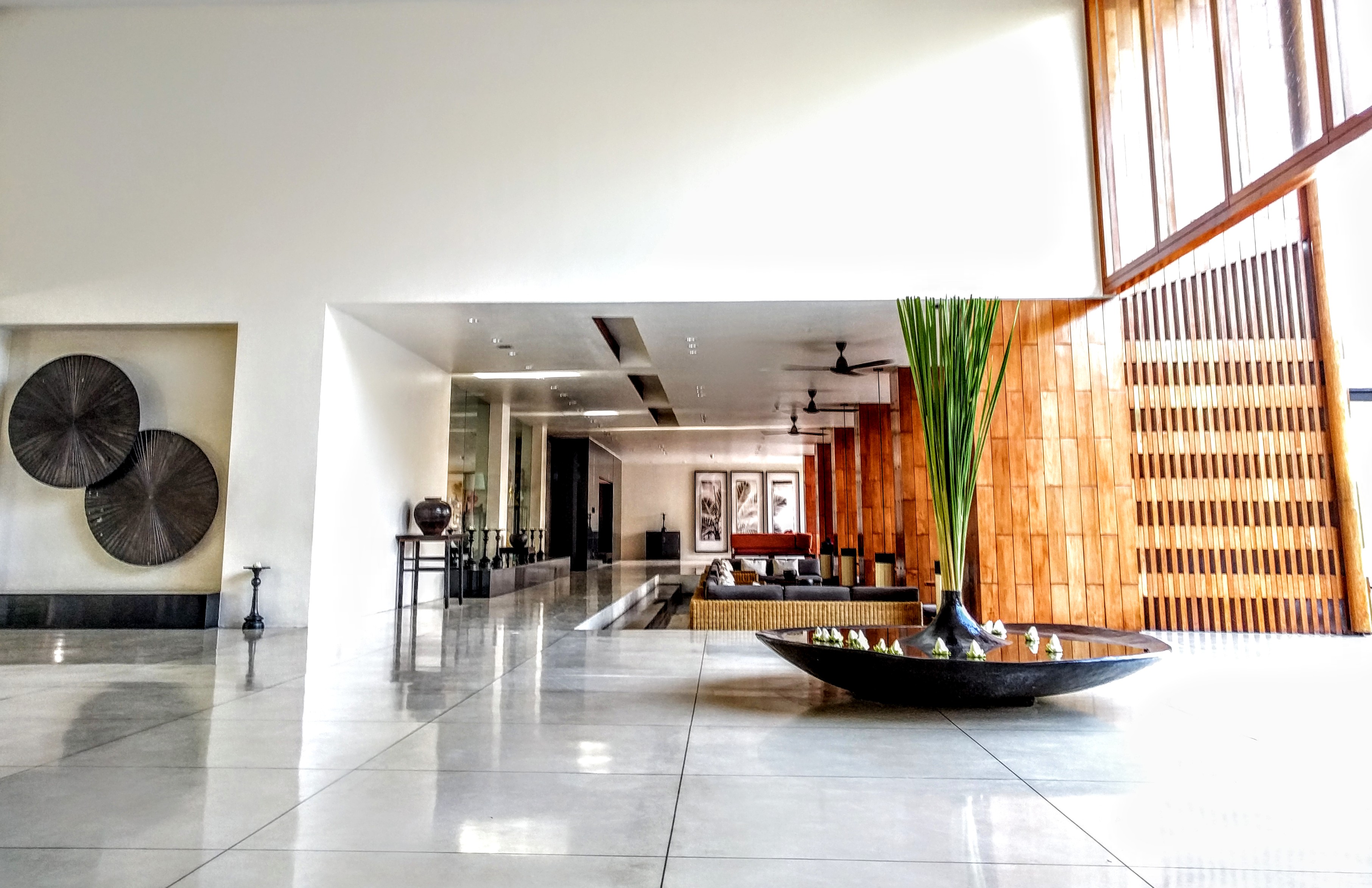 A mixture of deluxe rooms and spacious suites overlooking either the manicured gardens or the Ping river, the rooms don't feel traditionally Thai – rather the rooms offer an elegant and refined style with the feeling that nature is being brought in from the outside. Entering the rooms there is a Japanese 'genken' room where guests change out of their shoes and into slippers. This simple room adds to the privacy of guests and also subtly feels like a place one leaves the stress from outside before entering the calm and sumptuous bedroom. One wall of the rooms and suites is made of glass and offers a balcony area to relax, while opposite is a retractable bathroom wall, depending if guests wish for more privacy or to open the space and soak in the deep terrazzo bathtub.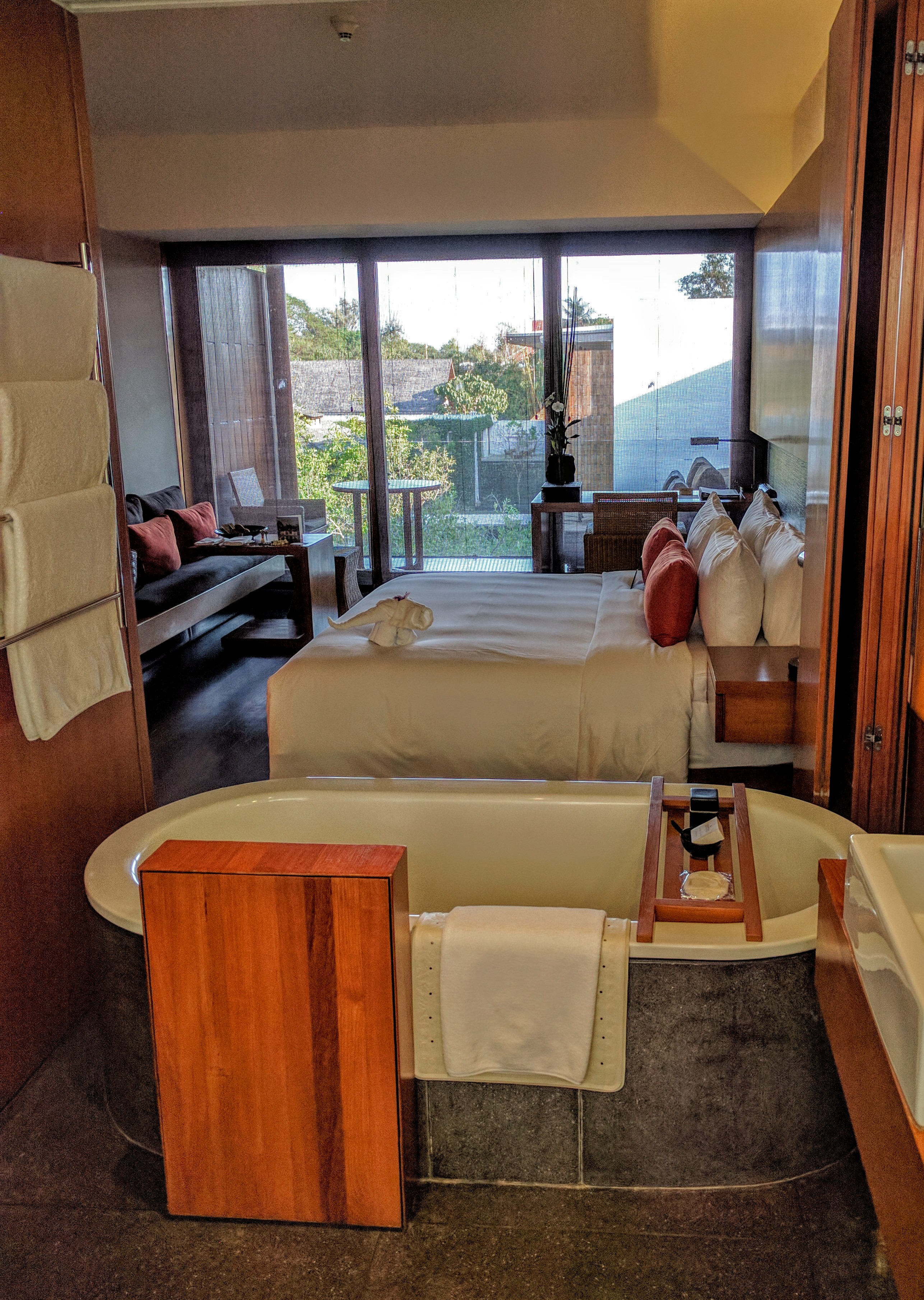 If guests do decide to leave the room then the Anantara resort itself holds enough interesting activities to entertain a guest for a week. A 34 metre riverside swimming pool, with an adjacent lily pond sits next to the Anantara Spa. The 24 hour gym has everything you need to keep in shape while on holiday, and if that's not enough then there are daily tailored Muay Thai boxing and yoga classes to get a feel for local fitness techniques. City tours of Chiang Mai are available, and the Anantara's cooking school 'Spice Spoons' takes guests to a local market and Thai culinary adventure. The spa is a sanctuary within a sanctuary, with a minimalist wooden interior and the room filled with the scent of jasmine flowers. The signature treatments are the ultimate self indulgent treats; The 'Essence of Anantara' is a sequence of steam, scrub and massage to create a transformative awakening, and the 90 minute 'Lanna Ritual' cleanses and refreshes though massage, the end being signalled with a Tibetan singing bowl. After the treatment guests receive a golden heart shaped Bohdi leaf to write a wish on and leave at a temple nearby.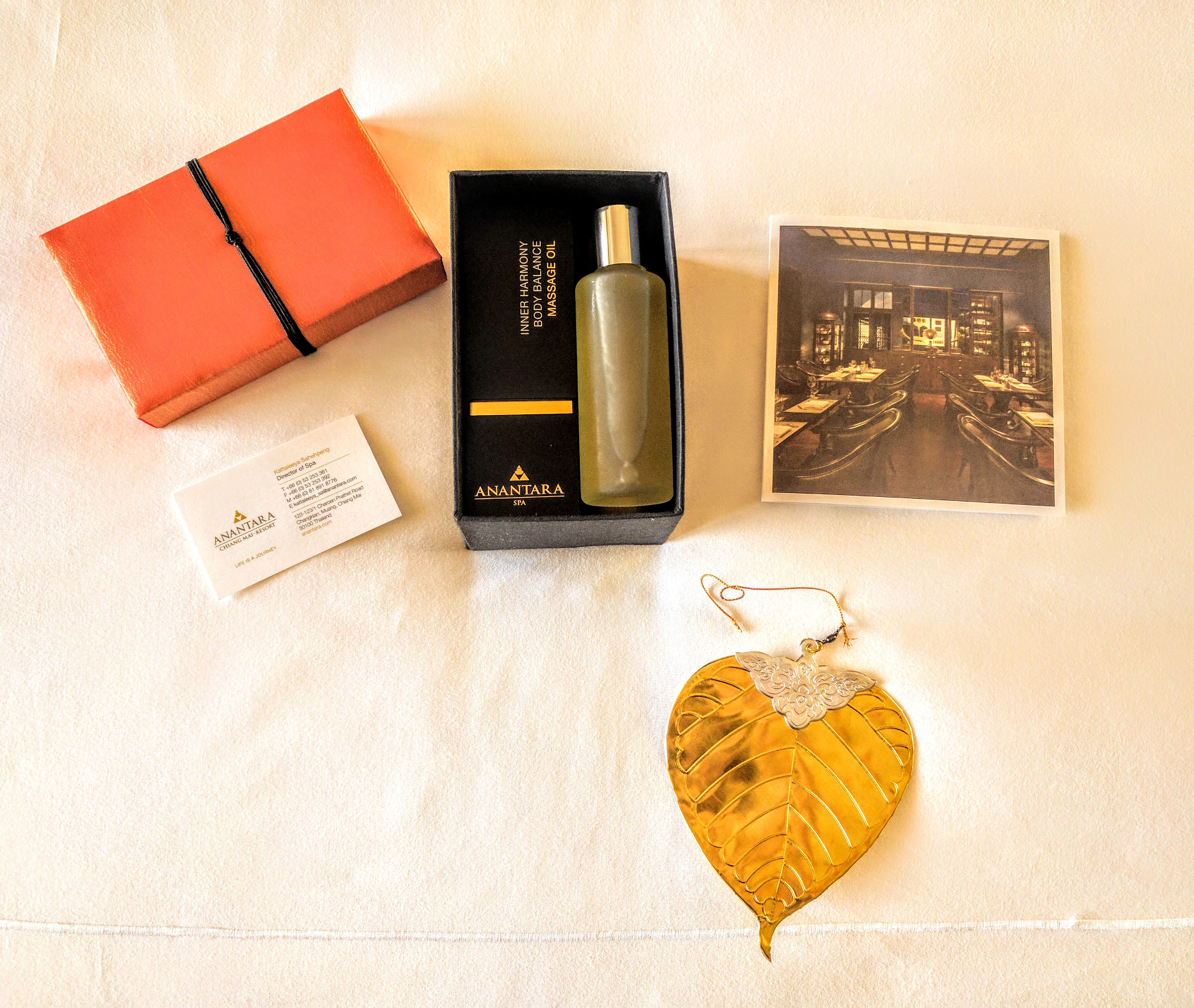 For guests and local residents of Chiang Mai, The Restaurant and The Service 1921 Restaurant & Bar are excellent dining options. The Restaurant offers intimate indoors and outdoor riverside seating and has an innovative menu of Peruvian and Indian cuisine. The Service 1921 is a more elaborate affair, with the restaurant being situated in the upper part of the old British Consulate building and decorated as such. The menu of Chinese Szechuan, Thai and Vietnamese delights comes in secret service envelopes, and for a truly special evening book the private dining room – accessed by a secret door in a wall of books. The bar portion of The Service 1921 is not to be missed, with Dr. X being one of the city's finest mixologists. Dr X. assembles some incredible cocktails with a flair for unforgettable additions and unique flavours created behind a wall of dry ice smoke. High tea at the Anantara is on most travellers to-do lists, with generous pyramid of bite sized delights, scones and exotic teas.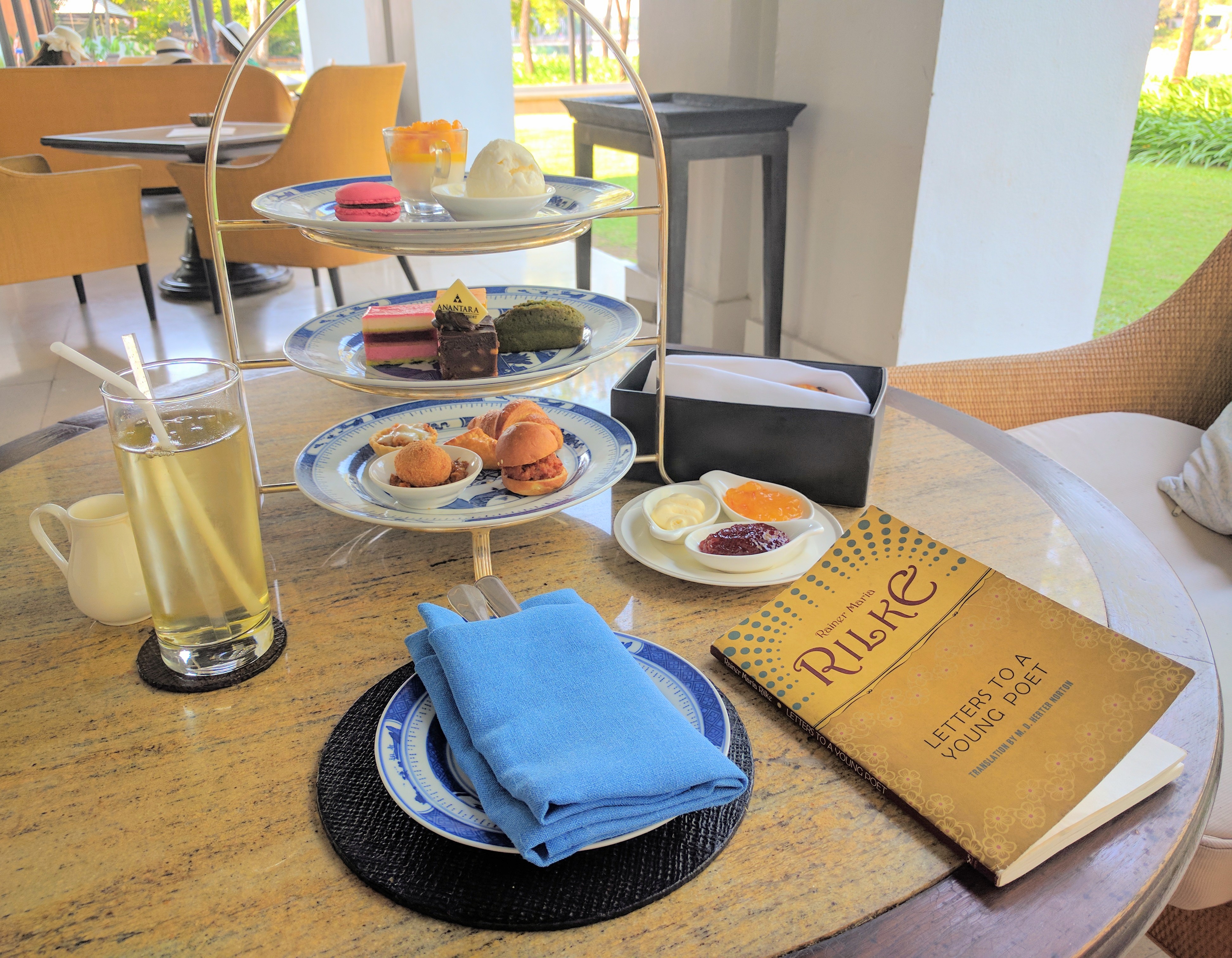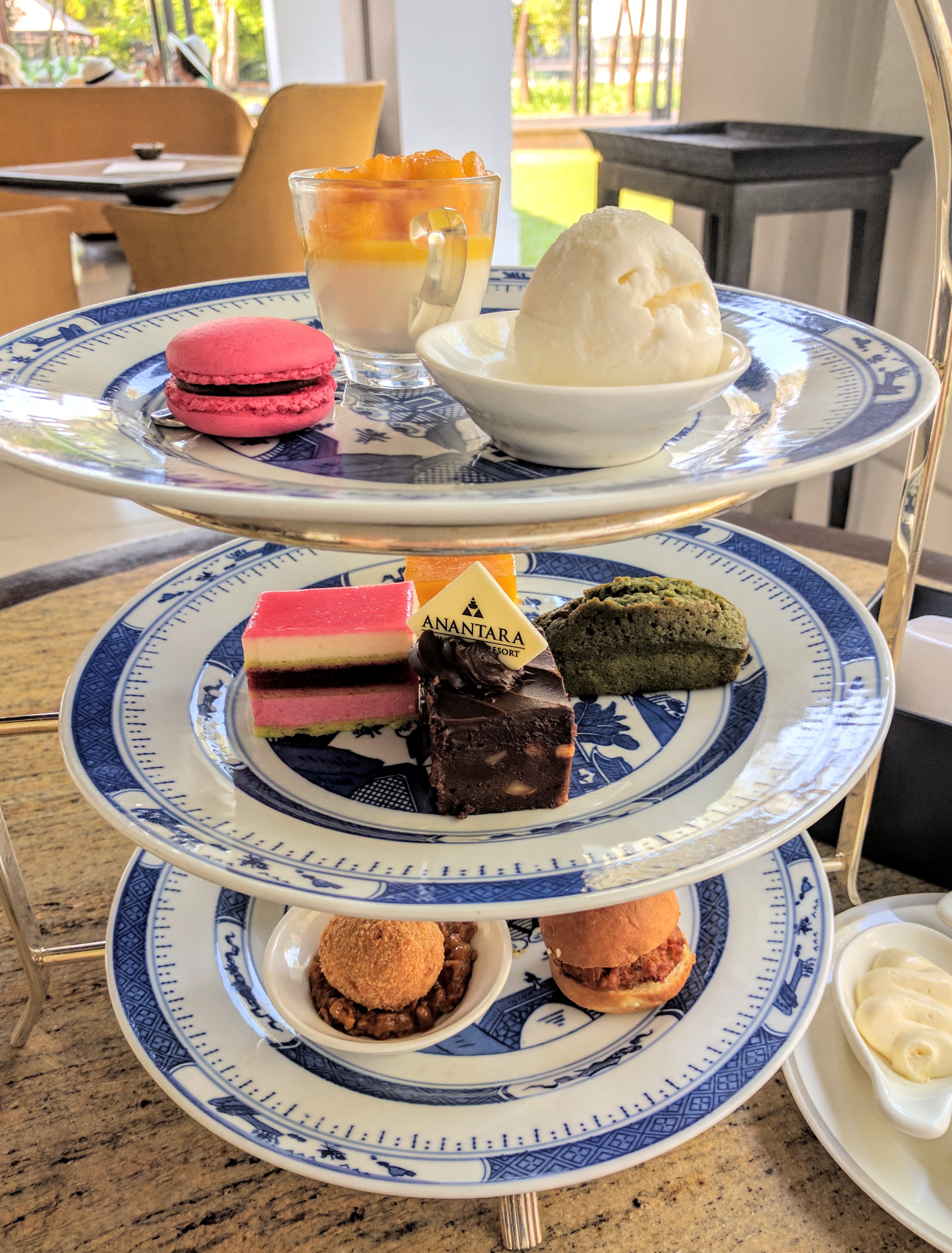 The Anantara Chiang Mai is mostly frequented by travellers looking to experience the tranquility and opulence of Chiang Mai, but from my weekend in the resort I would also recommend it as one of the best places for a city staycation. The Anantara is large enough to feel like you are in another city, but small enough to feel relaxed and unrushed. When you arrive in the resort, a welcome drink, snack and flower garland help to ground you and leave the world behind you, and if that is not enough, new arrival guests are also treated to a complimentary 15 minute shoulder massage. For future reference I will take a welcome drink and a shoulder massage over sitting in an airport anyday – especially when the Anantara offers great deals throughout the year for Thai residents and short city breaks. Cheers to staycations!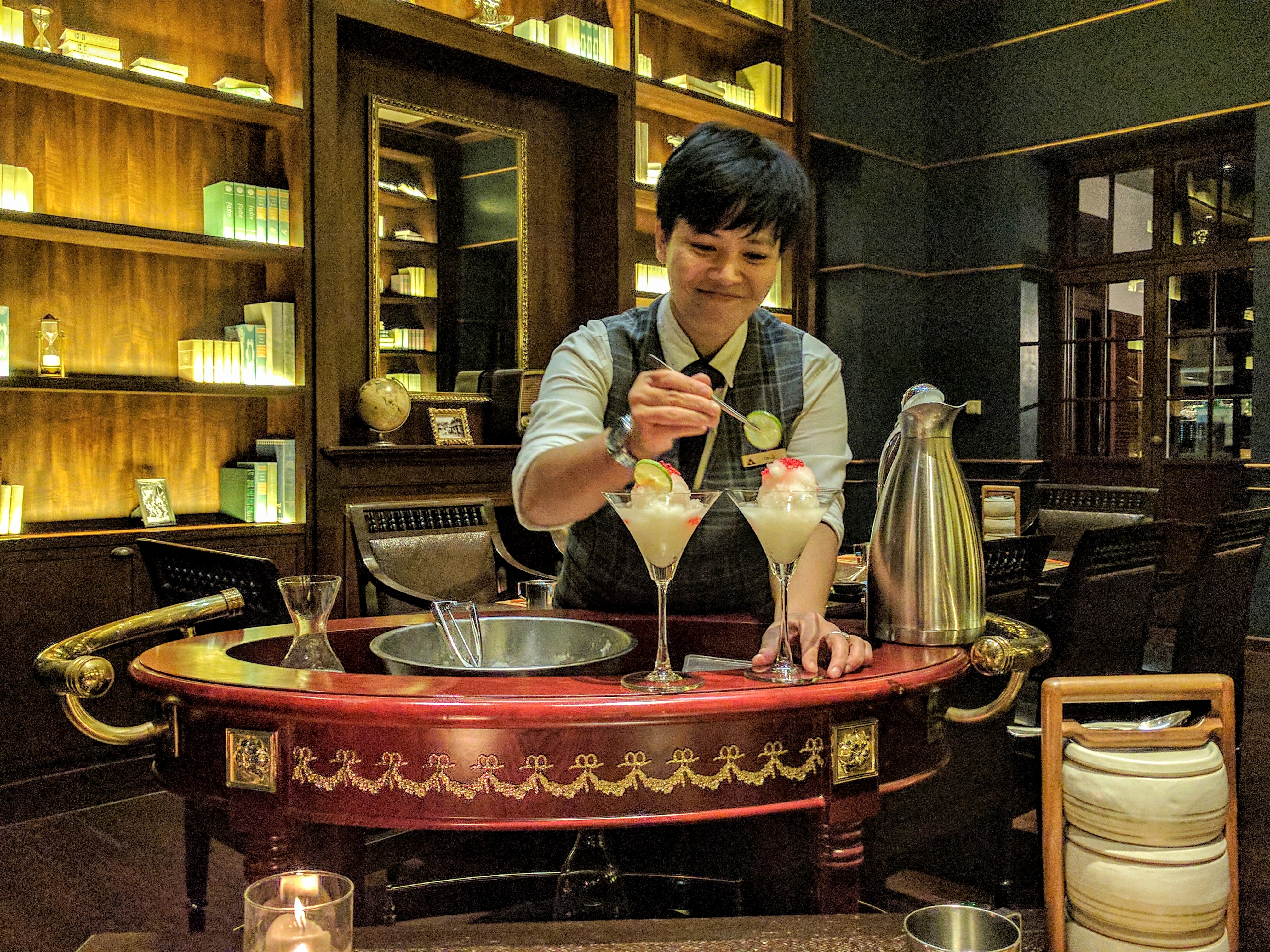 For more information visit Anantara Chiang Mai, contact them by telephone on +66 (0) 53 253 333 or email at [email protected]