Beautiful and secluded but within walking distance to Chiang Mai's main tourist spots, this 100% vegetarian hotel should be on everyone's radar as a great Chiang Mai hotel!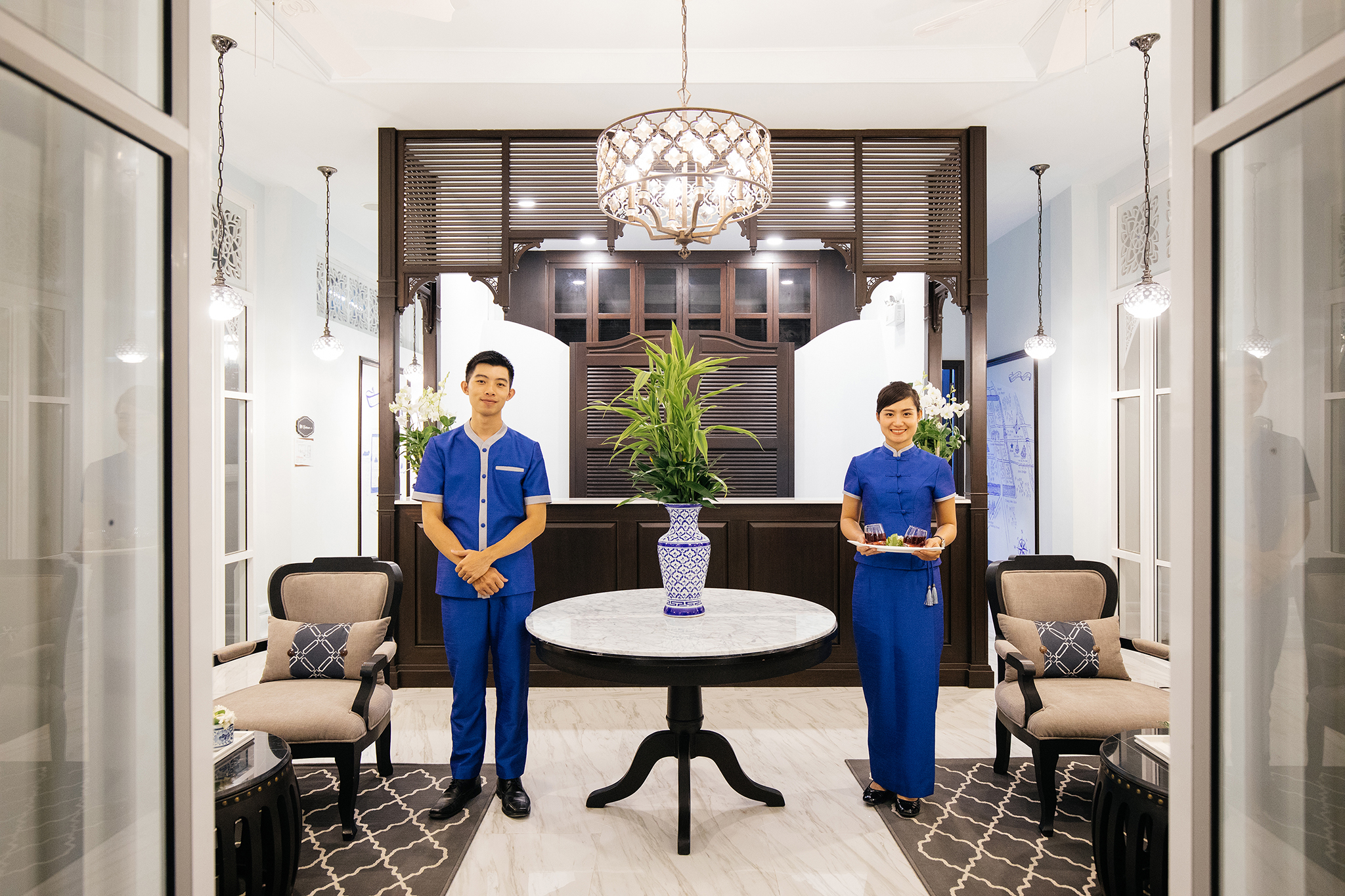 Some countries are difficult for vegetarians to travel through. From meat-eating Mongolia, the salmon onigiri in Japan, France's love for foie gras and America's burger fueled diet, sometimes it can be exhausting to be a vegetarian or vegan traveller. Luckily Thailand, and especially Chiang Mai, with all its temples, monks and yearly vegetarian festival, understand and celebrate vegetarianism, with restaurants, clear signs and real meals free of anything derived from an animal. In conjunction with VeggieHotels Away Thapae is one of two certified Veggie Hotels in Thailand (the other one is Green Tiger House, also in Chiang Mai). Not only is this a great, innovative idea, but the property is a beautiful boutique resort a stone's throw away from Thapae Gate and the Night Bazaar.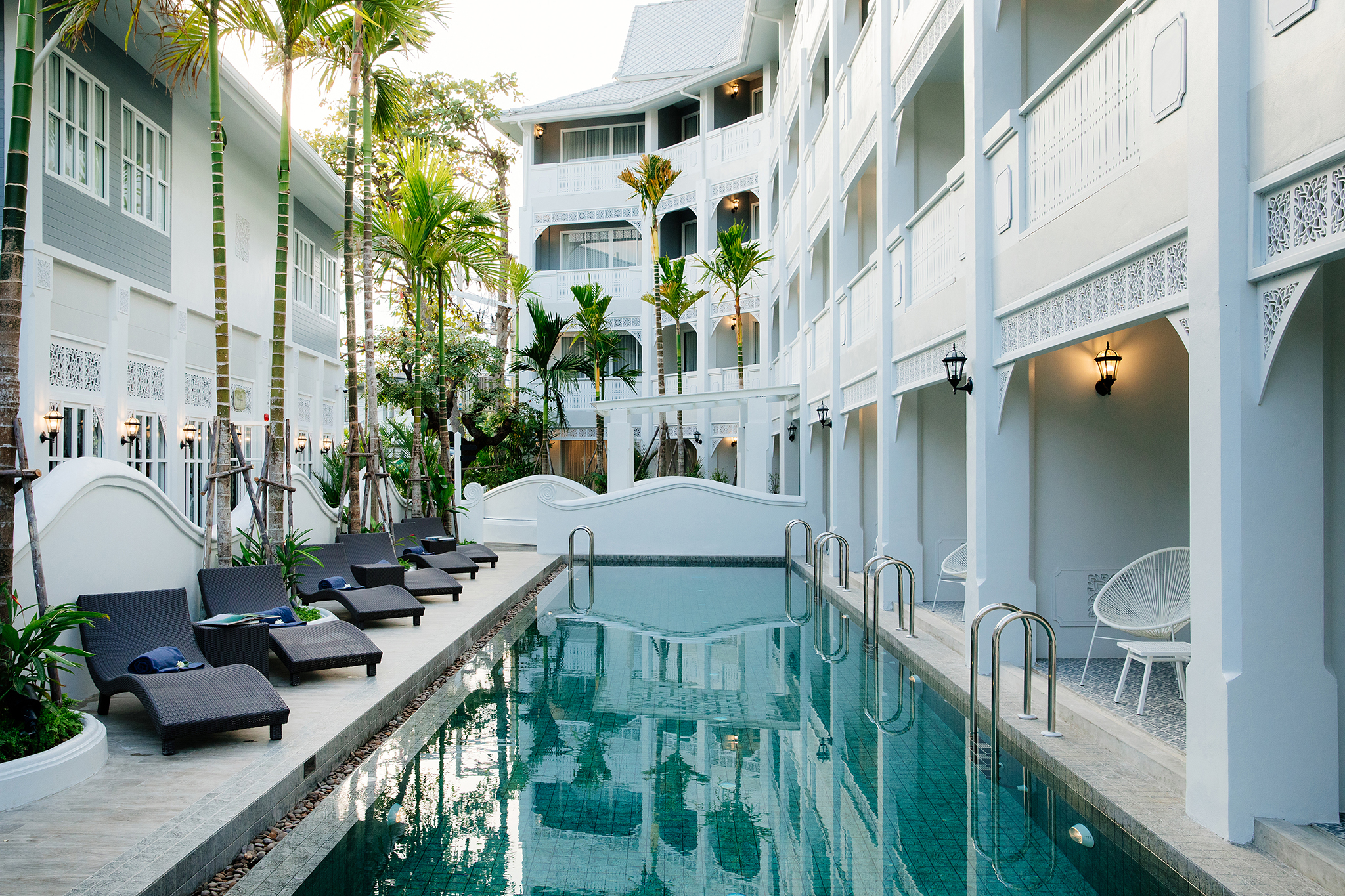 The Resort is charmingly designed in a pretty combination of traditional colonial architecture, with a crisp white exterior, Lanna-infused, regal blue rooms, large bathrooms with patterned tapestry tiles and balconies overlooking Morganic restaurant, long swimming pool and reception. On the ground floor five Deluxe rooms offer direct pool access, while the rest of the rooms have balconies for watching the impressive sunset sky. Of the 39 wooden-floored rooms, there are Deluxe rooms, Suites which feature a larger bathroom complete with bathtub, and two Family Suite rooms with a seperate living room, work area and spacious bathroom with a freestanding bathtub. All the rooms come complete with plush beds covered with luxurious linens, dark furniture, local artwork and a minibar stocked with vegetarian and vegan local snacks. You don't even need to worry about the ingredients list, as everything in the hotel is vegetarian.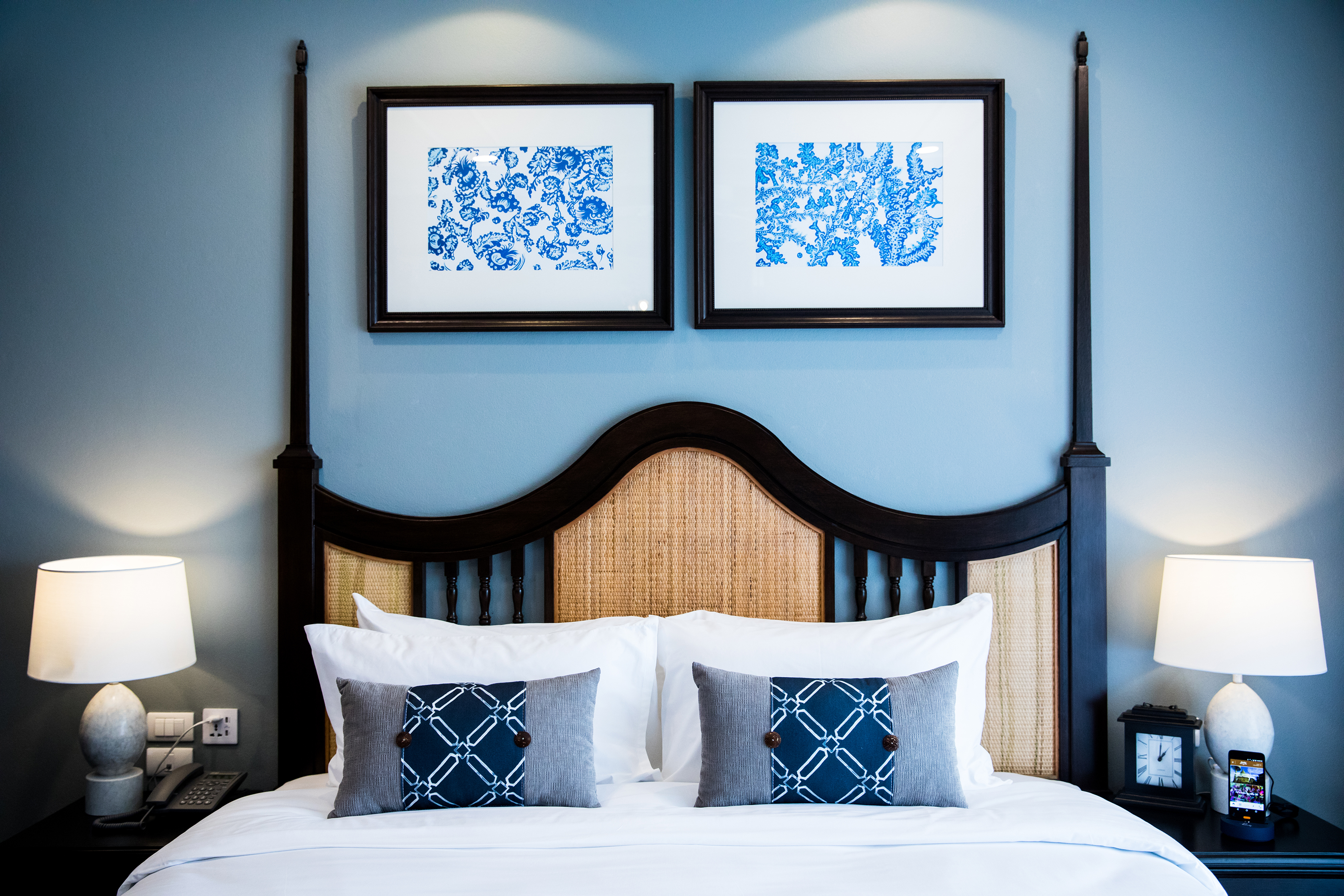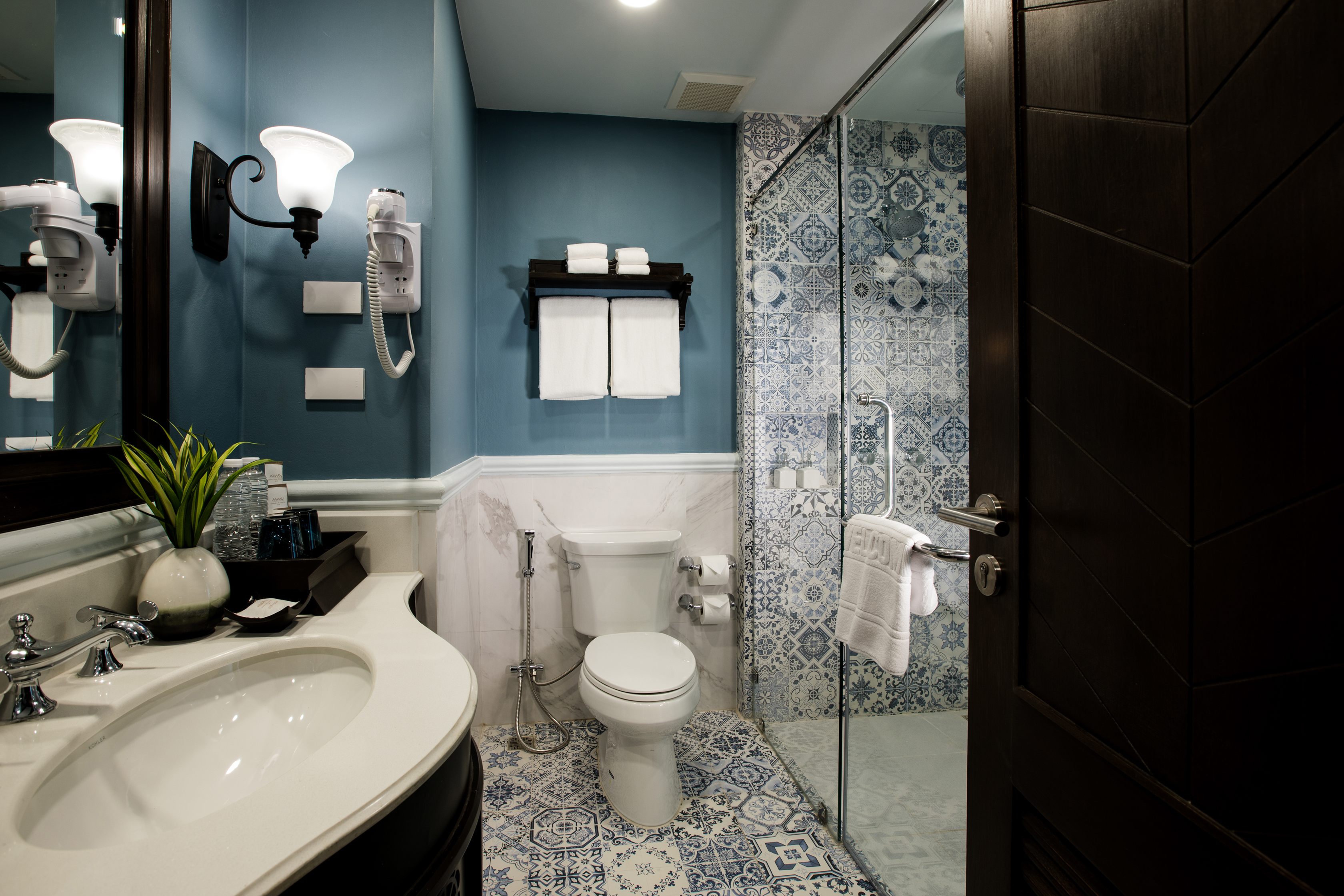 Away Thapae Resort is located on a quiet soi just off Thapae Road, and a 5-10 minute stroll away from Thapae Gate, the Night Bazaar and Warorot Market. It's a great location for guests visiting Chiang Mai for the Saturday and Sunday walking street market, or for those in town for a few days and want a mixture of relaxing and exploring. On-site is a delicious vegetarian restaurant, swimming pool with a jacuzzi and the hotel offers daily "Fun Free" activities in lieu of a spa, from fruit carving and traditional umbrella painting to towel origami and the Friday Tricycle Tour around the old city.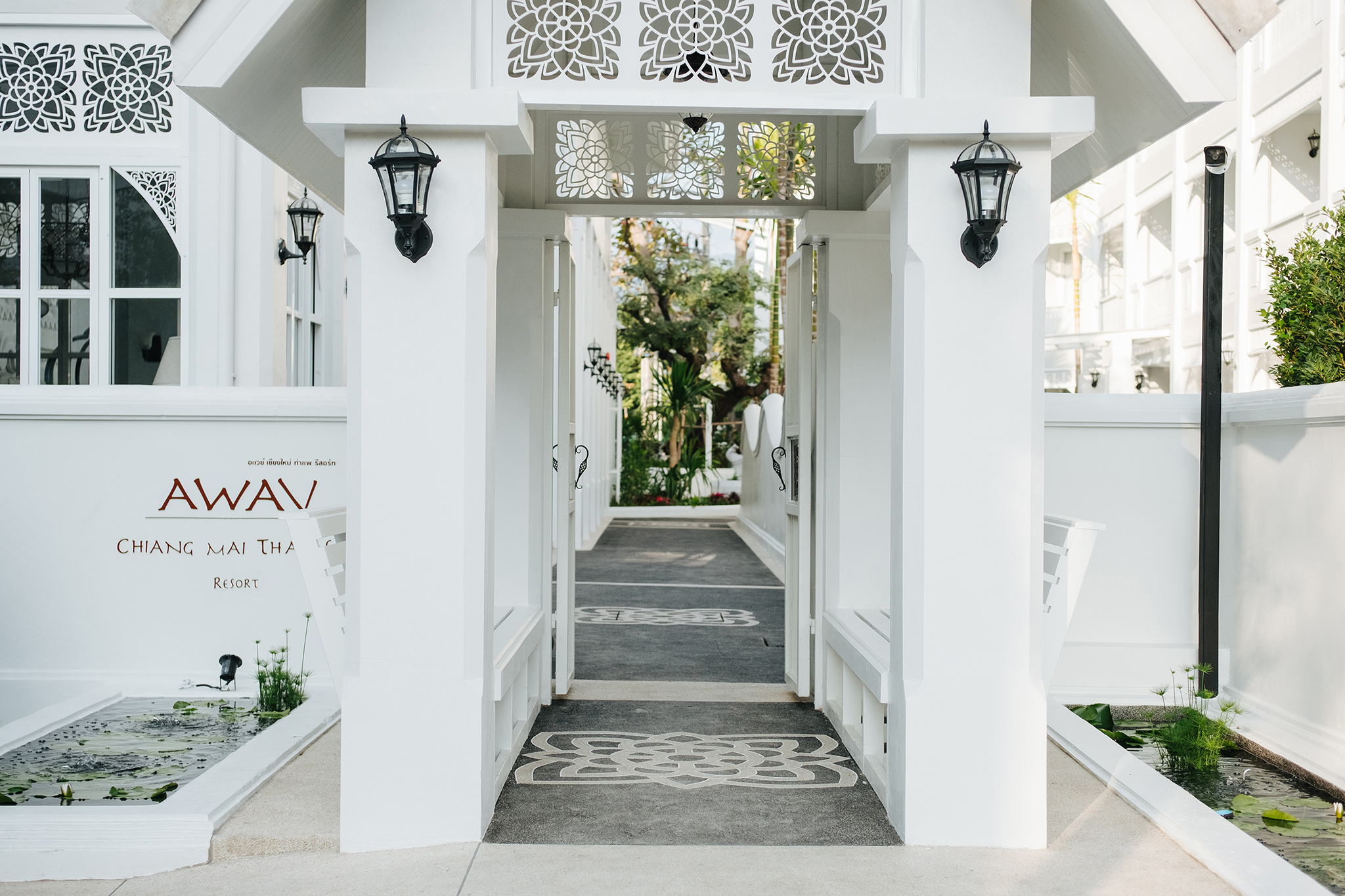 Away Thapae Resort invites guests to 'enjoy the slow life and to forget your watch and the time passing'. You don't need to be a vegetarian to stay here, but meat (and the dreaded durian) are not allowed on the premises. Instead, guests get to relax and enjoy the laid-back pace of life in Chiang Mai, and try out being a vegetarian for a few days!
For more information visit: awayresorts.com or Veggie Hotels.