'Cold' season is officially here, and evening temperatures are dropping into the cool teens, while daytime temperatures are enjoyable for a change. Not only is this the time to explore some of Chiang Mai's amazing outdoor cafes, but it's also a great time to camp!

There are three options when it comes to camping in Chiang Mai. Firstly, you can take your tent and pitch it up on Doi Pui campground. You can also rent tents and sleeping mats up at the campground's main office, but for quality (and warmth) it's better to bring your own. There is also a restaurant up there, but you are pretty much on your own to cook, camp and explore the mountain.
The second option is the high end extreme, and involves taking a trip to the Burmese border and Golden Triangle area (technically not Chiang Mai anymore). There lies the amazing Four Season Tented Camp, with 15 luxury 'tents' designed to take away all the hardships of camping, instead replacing mosquitoes with an open bar, and wet wipes with a standalone bathtub and an outdoor shower overlooking the vast Burmese plains.
The prices of the two options above differ a little; camping by yourself costs as little as 100-500 Baht, depending on if you own a tent. Glamping in Thailand costs closer to $3,000 per night… so if neither match your budget, there is a third option – The Camp Chiang Mai.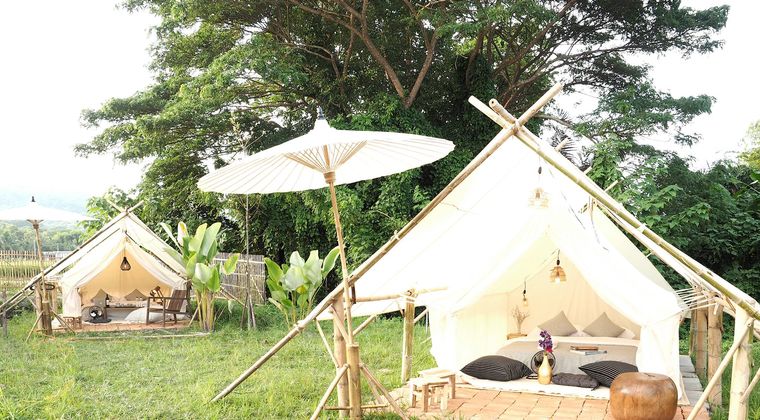 The Camp Chiang Mai is a small, boutique camping experience in Mae Rim area. About 1 hour north of Chiang Mai, this little camp is now in their second winter season and offers comfortable and cute teepee tents, and a chance to experience Thailand's cool winter temperatures. Bathrooms are shared and there is no aircon, t.v. or refrigerator (but they do offer wifi and breakfast). Instead it is a chance to relax and unwind with friends and family, enjoy a local BBQ, to take some instagram worthy pictures and indulge in the fresh nature around!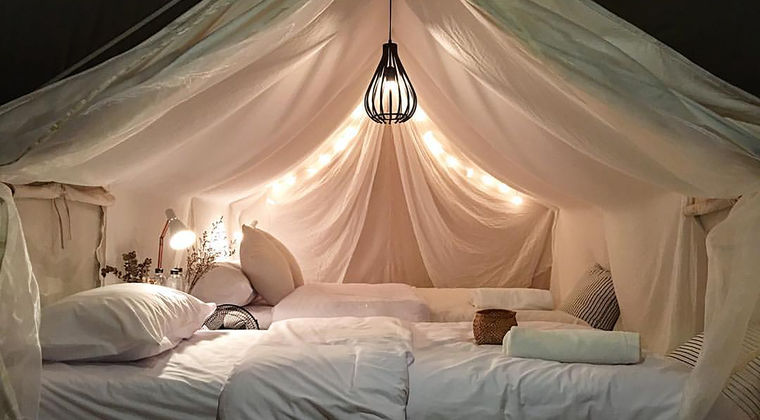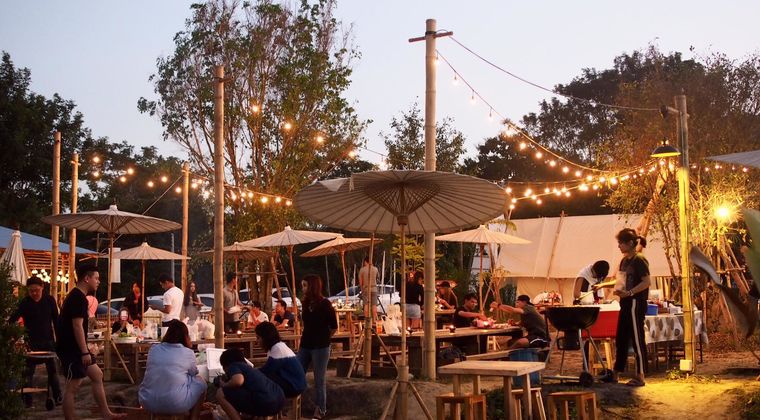 Prices start at 1,750 Baht per night for a double or twin tent, with the Dec-Jan high season period rising to 2,050 Baht. For more information check out their website, call or email The Camp Chiang Mai, and plan your cool nature getaway!
Tel: 093 996 9992
Email: [email protected]