A secret location and a base for exploration, the Chai Lai Orchid offers guests a nature oriented, immersive experiences in the awe-inspiring jungle of Northern Thailand.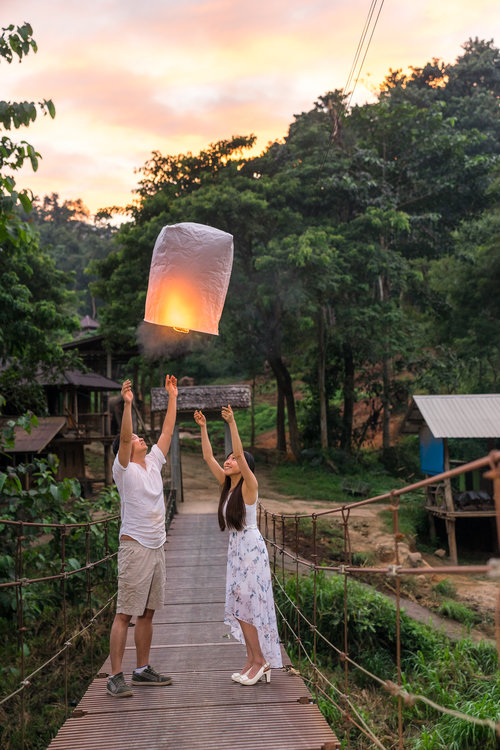 Not only is Chiang Mai a beautiful city, with jewel adorned temples and ancient monuments, but it is surrounded by a breathtaking natural environment that attracts a more soulful, contemplative crowd looking for immersive, authentic experiences. In this landscape of jungles, mountainous foothills and rice paddies, resorts and hotels offer strategic bases for exploration. Among these, one small eco-lodge, The Chai Lai Orchid, has a unique appeal to looking to really escape the tourists and relax in nature.  
The Chai Lai Orchid is about an hour's drive south-west of the city, nestled in one of the valleys that eventually leads to Thailand's highest peak, Doi Inthanon. It is a point of stillness and relaxation in the middle of a hub of rafting and trekking activity. Set into the hillside that rises from the Mae Wang river, the eco resort can only be accessed by a narrow suspension bridge, entering a hidden sanctuary, allowing guests to retreat from the hubbub of the modern world.  
Once settled in the relaxed open-air cafe, guests at the Chai Lai Orchid can soak up the atmosphere. The stream's hypnotic flow and the cricket-sounds of the jungle are only interrupted by the appearance of elephants. The majestic elephants sway past the cafe within touching distance, then wallow in the river before lumbering up the riverbank, out of sight into the leaves. It would be easy to linger in this peaceful spot for hours on end, but the Chai Lai Orchid offers plenty of activities to inspire even the most avid adventurer. ATV adventures, bamboo rafting and high-ropes courses are available, along with a range of hikes to remote waterfalls and hill tribe villages that can be tailored to any guest's interests.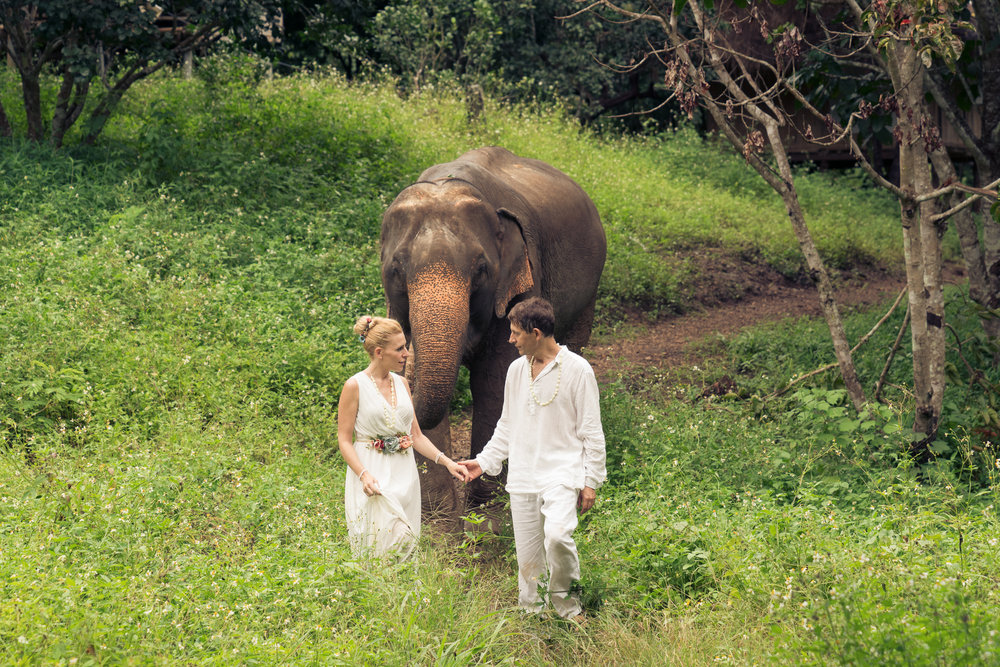 Perhaps the Chai Lai's most unique offering is that they partner with Chiang Mai's top photographers to create stunning photoshoots for guests away from crowds with their own elephant. The best souvenirs don't take up space in your luggage. You can take home ​stunning magazine quality portraits to always remember your time in Thailand.
Most of the resort's activities are led by their trailblazing sister company, Chai Lai Sisters, which uniquely employs indigenous female guides from nearby communities. These young women are professional and friendly, and their exhaustive local knowledge allows guests to have a safe and authentic interaction with both jungle and community. The Chai Lai Orchid's presence here has had a huge impact on the neighbouring elephant camp: the resort's persistent tactics of incentivisation and boycotting has transformed the owner's practices and shown him that treating the elephants well is best for everybody. Now the Chai Lai Orchid, in partnership with the camp, offers its guests elephant experiences that focus on respectful, ethical interactions.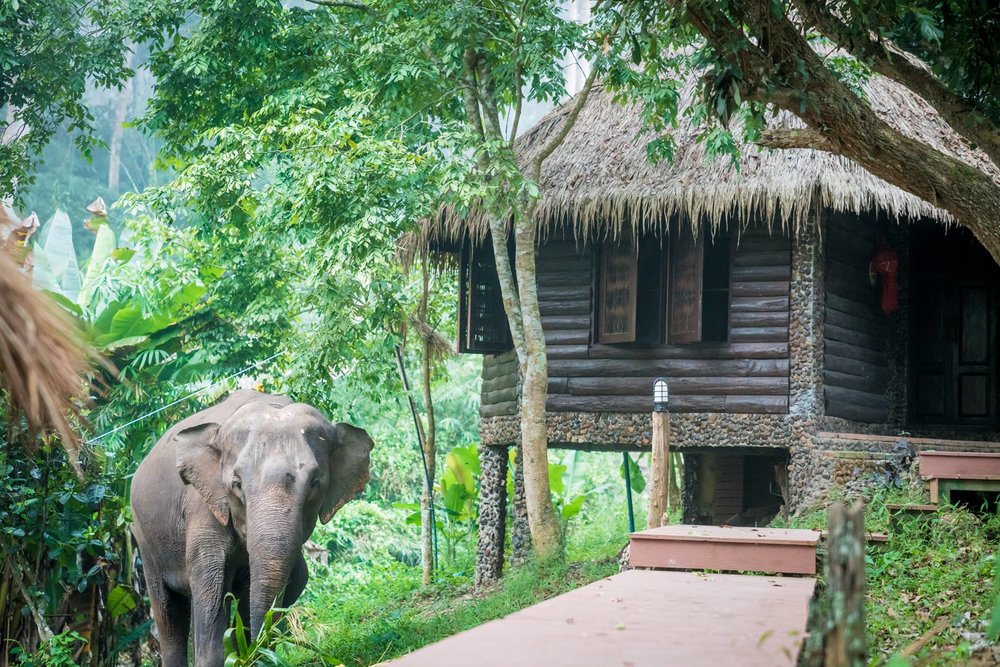 Bathing with, feeding and walking alongside the elephants, guests get a one-on-one insight into elephant life, free from the suspicion that their tourist dollar may be doing more harm than good. Mahouts are happy to discuss the Asian elephant's history and help guests make natural organic medicine balls to improve the animals' health.  
After a day of activity, returning guests can relax in the river's swimming holes or retire to their quietly plush eco-huts for an in-room massage. Cocktail hour commences at the riverside cafe as the elephants drift towards the treeline for a night of grazing; fairy lights flicker on; steaming bowls of home cooked organic curry start to arrive from the kitchen, fragrant with Burmese and Northern Thai flavours. Guests settle in for a night of good food, good company and blissfully undisturbed sleep. The next morning, a breakfast of fresh fruit and organic coffee awaits before guests are whisked back to the city in an air-conditioned van.  
But not only does the Chai Lai Orchid offer meaningful experiences that can make a holiday – or even a weekend – unforgettable, guests leave the lodge knowing that by staying there, they have invested in the community too. The lodge operates as a social enterprise, so all its profits are fed into Daughters Rising, an anti-trafficking NGO. Several young women who work at the hotel are participating in trainee programs that give them work experience, a living wage, and personalised assistance for their future plans.
This sense of purpose and mission permeates the Chai Lai Orchid, elevating the lodge from a simple resort to something much more special. With its friendly, familial staff and carefully curated natural ambiance, it is the perfect place to spend a few days exploring, relaxing, and feeding your soul.
Rooms can only be booked on Airbnb (click here to get $30 of free airbnb credit) or via their website: [email protected]
Tel: +66 (0) 86 923 0867