It's been almost 3 months since I visited Na Nirand Romantic Boutique Resort Chiang Mai, but hardly a day goes by without someone asking me where my Facebook profile photo was taken, and their response when they google search the hotel is 'wow'!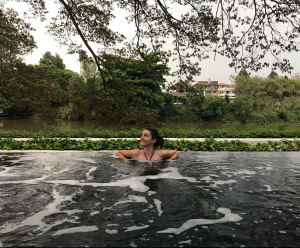 Opened in late 2016, Na Nirand has been the subtle star of the luxury offerings in Chiang Mai, with its 45 rooms almost always full, and five star reviews popping up all over the place. After visiting on a weekend in early May, I could see what inspired the glowing reviews, and why everyone wants to stay at Na Nirand! From the outstanding hospitality, to the comfortable deluxe rooms and dazzling residences with their own private riverside pool, Na Nirand Romantic Boutique Resort can't help but impress you.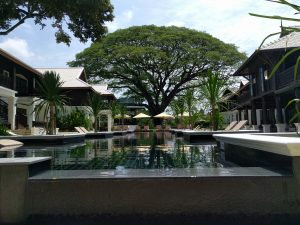 While the hotel is small, it is well designed and and felt surprisingly spacious. At no point did I feel like Na Nirand was busy, even though the property was full. I had a similar experience with 137 Pillars House, where good design allows privacy and a peaceful stay. There are two swimming pools at Na Nirand, although one is exclusively for guests staying in the colonial suites. There is also a library, spa, outdoor gym area and the delicious Time restaurant serving breakfast, lunch, dinner and some delicious drinks. There is even the option of high tea, which offers an array of the finest treats, Thai and western style. Na Nirand neighbours, The Anantara and Ping Nakara, both of which also offer excellent high teas, so if you have the time (and the space) I recommend trying all three. The Anantara also has two restaurants worth trying – the fabulous 'Service 1921' and 'The Restaurant' which despite its plain name, serves up some exotic Peruvian and Indian dishes.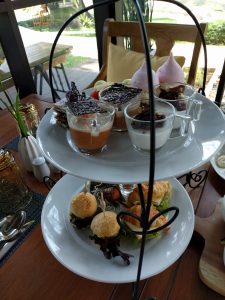 Of course no review of Na Nirand Romantic Boutique Resort would be complete without mentioning the stunning grandfather tree, sitting peacefully in the centre of the property. All throughout the property, this 100 year old rain tree can be seen and admired. It's also the perfect spot for a photo opportunity.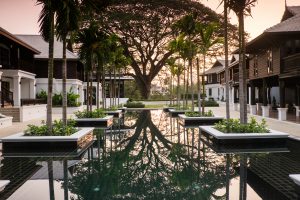 For more information, email Na Nirand: [email protected] and for the complete run down of luxury in Chiang Mai check out Luxurious Chiang Mai – available on Kindle and as a paperback.