Chiang Mai is full of secret spots surrounded with nature and Om Waters is one of the best 'off the beaten track adventures' to be found in the area.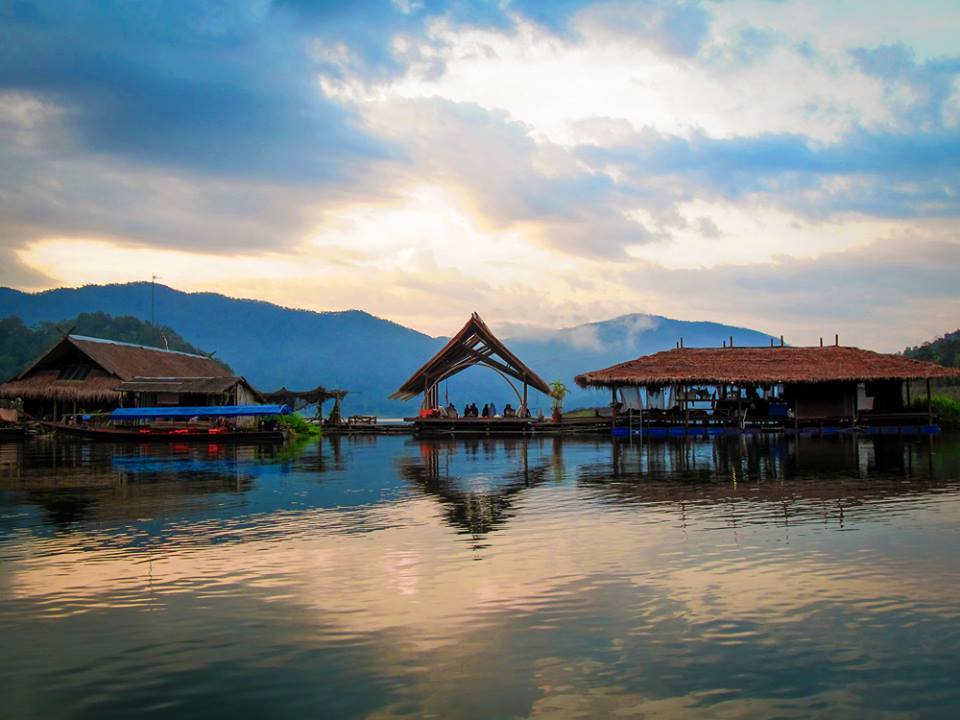 Ideal for retreats or private getaways with friends, Om Waters is a floating houseboat retreat center hidden away from the rest of the world in the heart of Sri Lanna National Park. It takes only an hour by car to the national park and to  the Mae Ngat Dam (also known as the Mae Ngat Somboon Chon reservoir), and from the dock a boat awaits you to transport you across the lake and to Om Waters' secret hideaway. The surroundings are truly unique, with a the rolling hills of Northern Thailand in the background and a serene, peaceful lake surrounding the houseboat and waiting for you to jump in!
But what exactly is Om Waters? Om Waters is first and foremost a secluded and magical retreat center hosting yoga retreats, dance, massage and meditation weekends, and private getaways for groups of friends and families, for birthdays, anniversaries or just a chance to experience something different. I'm considering running a week long writing workshop at Om Waters, as it's a place to get away from everyday life, let new ideas flow and experience something magical.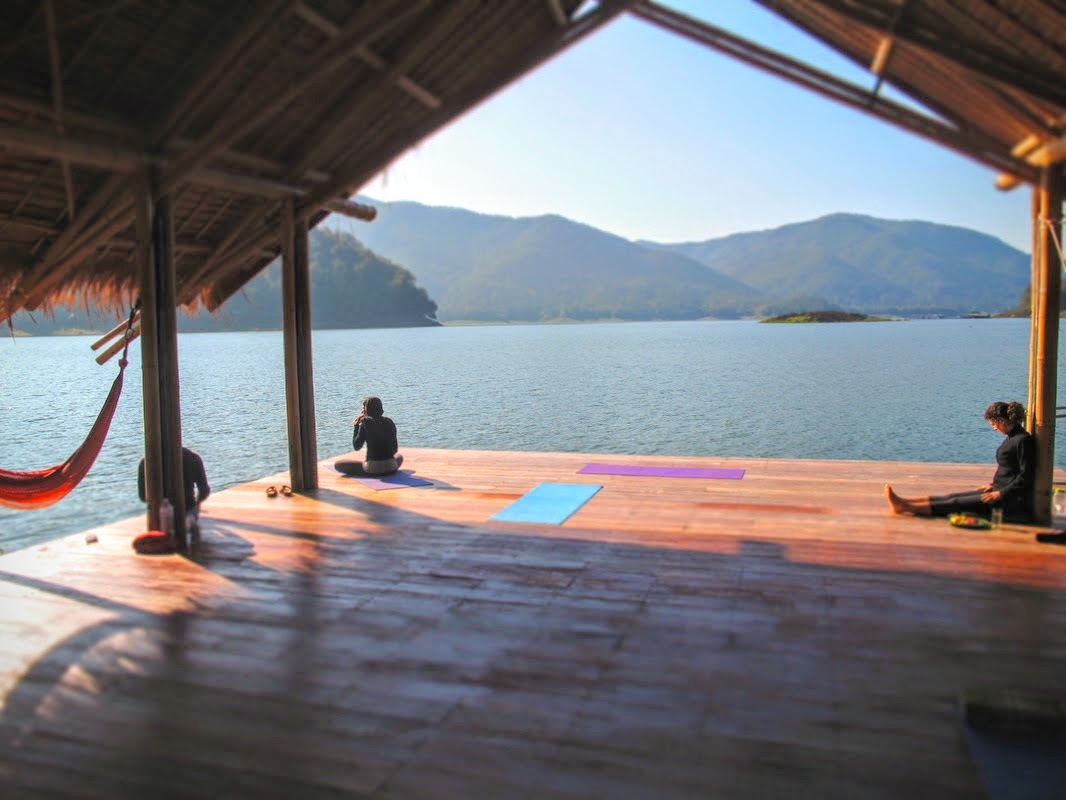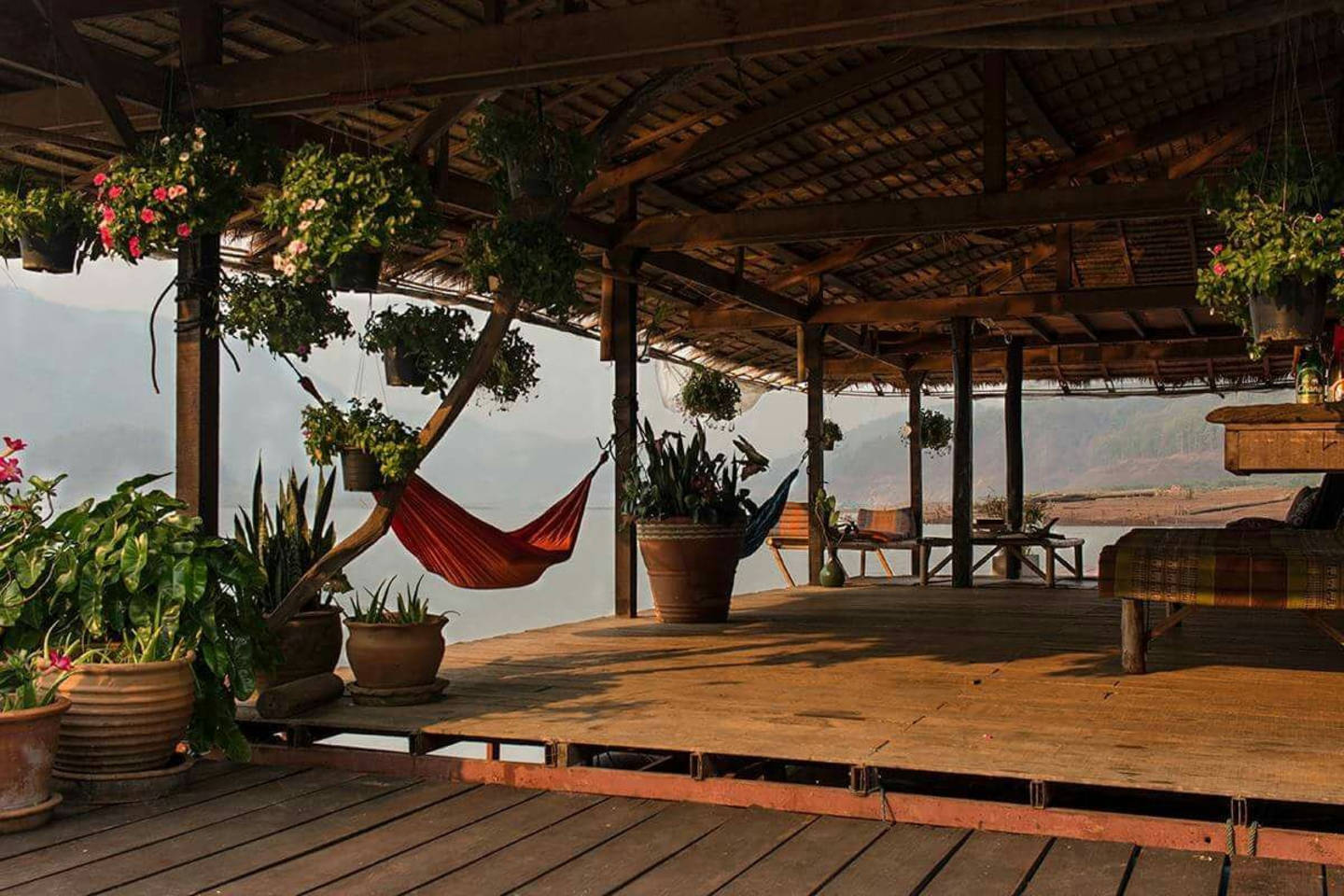 The space has been carefully and lovingly developed over the years, and Om Waters can now sleep up to 26 people comfortably, with a cozy loft area or comfortable double bedrooms that overlook the lake so you can literally roll out of bed and into the lake! There is a spacious open kitchen and barbecue area fully equipped for self-catering or some excellent local chefs can be hired on request. The toilet and shower facilities are shared (sorry no en-suites) but since you and your group will be the only guests privacy isn't a problem. There is also an open style living room area with a sofa and a  hammock, a reading area, and again the ability to jump off the sofa and into the lake. Om Waters has a fun range of water toys for guests to use including paddle boards for exploring, inner tubes for floating around and inflatable unicorns for the instagram star in you!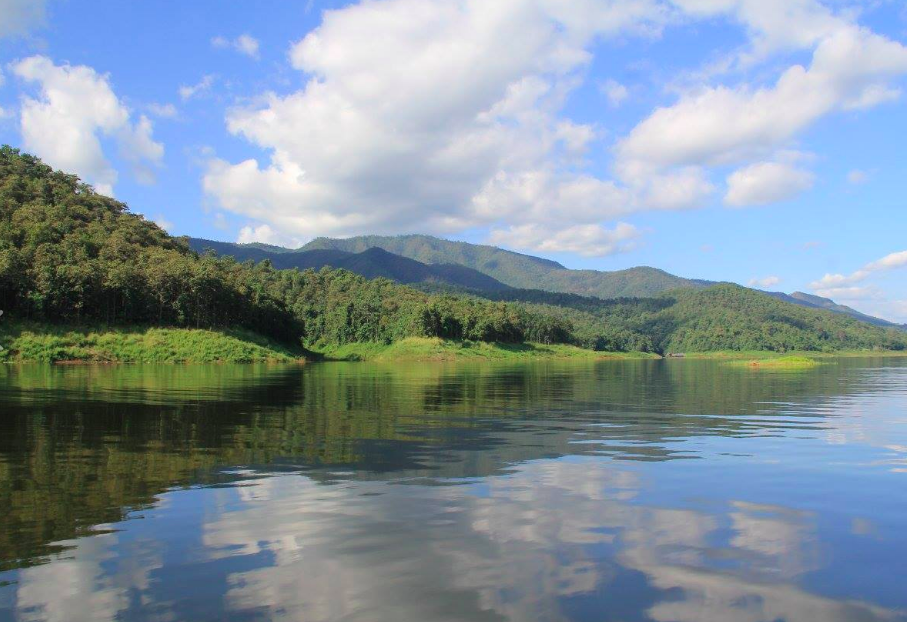 Although the location is truly spectacular, I would argue that the best part of Om Waters is the spacious open deck area. Dotted with yoga mats and cushions, the deck is a large open area that can be used for any sort of event, from yoga to meditation, coaching or company retreats or even as a relaxing area. With the right music the deck could be your own exclusive Cafe del Mar club in Northern Thailand, filled only with people you like. Mornings on the deck are cool and peaceful, with mist encompassing the nearby mountains, and even in the heat of the day the temperature at Om Waters is comfortable and the deep water of the lake remains cool.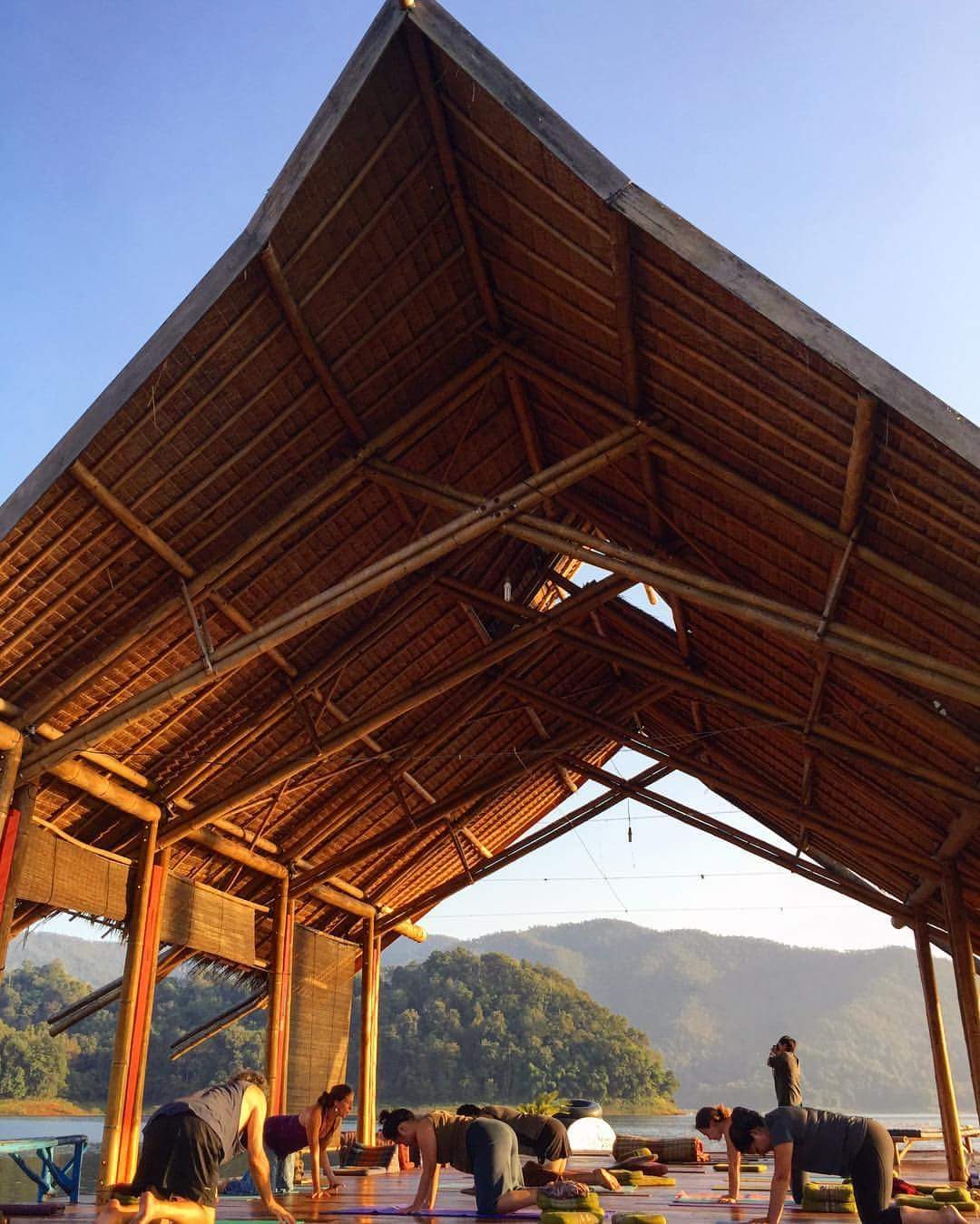 Om Waters offers a mixture of privacy and direct access to nature in a unique setting unlike anything else. If you book the space then you are the only guests there, and this means the whole trip is cater towards what you and your party want to do. It is worth mentioning that there is a weak 3g signal available but no wifi, and so guests at Om Waters are cocooned from the rest of the world. In this day and age, being off line and 'off the grid' is one of the ultimate luxuries and makes Om Waters all the more special. You will get to connect with other people, the surrounding nature and with yourself and this a welcome change to the world of hyper connectivity we live in today. A weekend at Om Waters is bliss, and the rest of the world will have to wait for pictures!
The best time to visit Om Waters is between October to April, but in the high season months of November, December and January the place gets filled up fast, and it is advisable to book early to ensure availability. Prices start from as little as 700 Baht per person, and transportation from Chiang Mai and catering can be arranged as extras. Compared to the millions of tourists Chiang Mai receives yearly, only a handful of people are lucky enough to experience the Om Waters floating retreat center,  and it is an amazing and unique place to explore with friends or to celebrate a honeymoon.
For more information visit www.omwaters.com, see their Facebook page or email them at [email protected]