Gallery Suites overlooking rice fields, Royal Lanna Villas encircling a moat styled swimming pool, your own plunge pool or the decadent Siripanna Grand Royal Lanna Suite with a rooftop garden and private jacuzzi.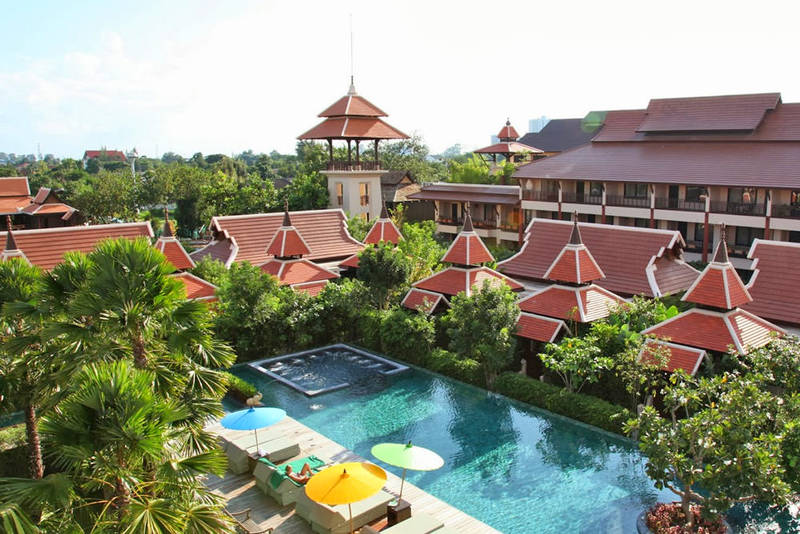 Siripanna Villa Resort & Spa is a beautiful, spacious resort and the perfect place for a wedding, romantic getaway or family holiday. The Siripanna Villa Resort offers 104 different rooms, each carefully decorated in traditional Lanna style. Choose from simple and elegant deluxe rooms with garden areas or gallery suites with large balconies overlooking the rice fields and art commissioned by local Lanna artists.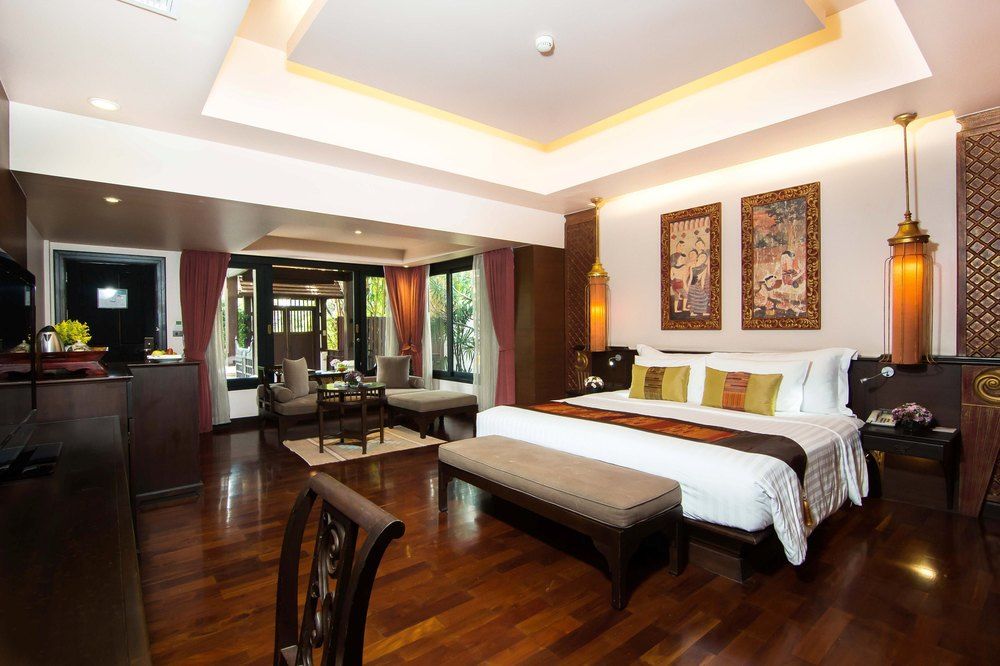 The Royal Lanna Villas circle the swimming pool and are perfect for anyone wishing to swim in the square moat style swimming pool, or who wish to drink their morning coffee overlooking the pool from their private terrace.The long pool has an island of frangipani trees in the centre and was styled on the ancient city of Wiang Kum Kam. Surrounded by trees, and featuring bright green sun loungers, Siripanna feels miles away from the city.
The crowning glory of the Siripanna Villa Resort & Spa is the Siripanna Grand Royal Lanna Suite. Ideal for honeymooners, it is the ultimate in Lanna style luxury and will make you feel like royalty. With a private living room, a verdant rooftop garden with a private Jacuzzi,resort views and a private pavilion, you don't need to come down from paradise unless you want to.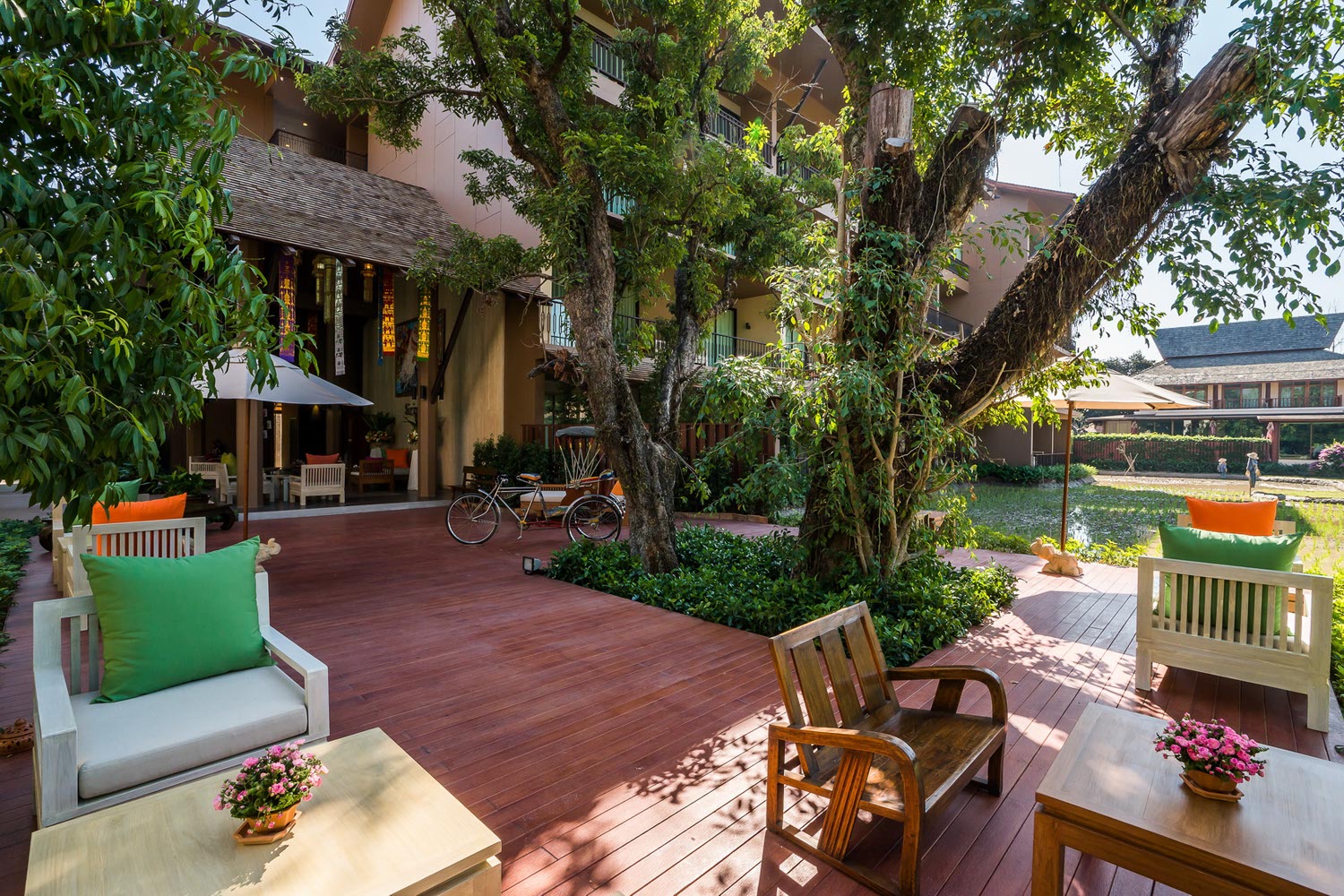 The Siripanna Villa Resort also has its own spa located within the grounds, accessed by a raised walkway over a lily pond. Choose from one of ten different treatments on the Panna Spa buffet, or mix and mix your own relaxing spa afternoon. They even offer a post golf swing massage. To the back of the resort, next to the rice fields, is a traditional wooden Thai house available for art and cultural events. The house is a great space for unforgettable Thai style weddings or more relaxed social gatherings and a cooking studio is also attached, which offers guests the chance to learn some of the complexities of Thai culinary skills with their own personal chef. The rice fields and kitchen gardens containing seasonal fruits and vegetables are located near the traditional house, and guests can try their hand at rice harvesting or planting depending on the season, as well as exploring the gardens and picking some ripe tropical fruit right off the trees. Throughout the resort's manicured gardens visitors also get a glimpse of rare southeast Asian flowers and fauna unique to this region.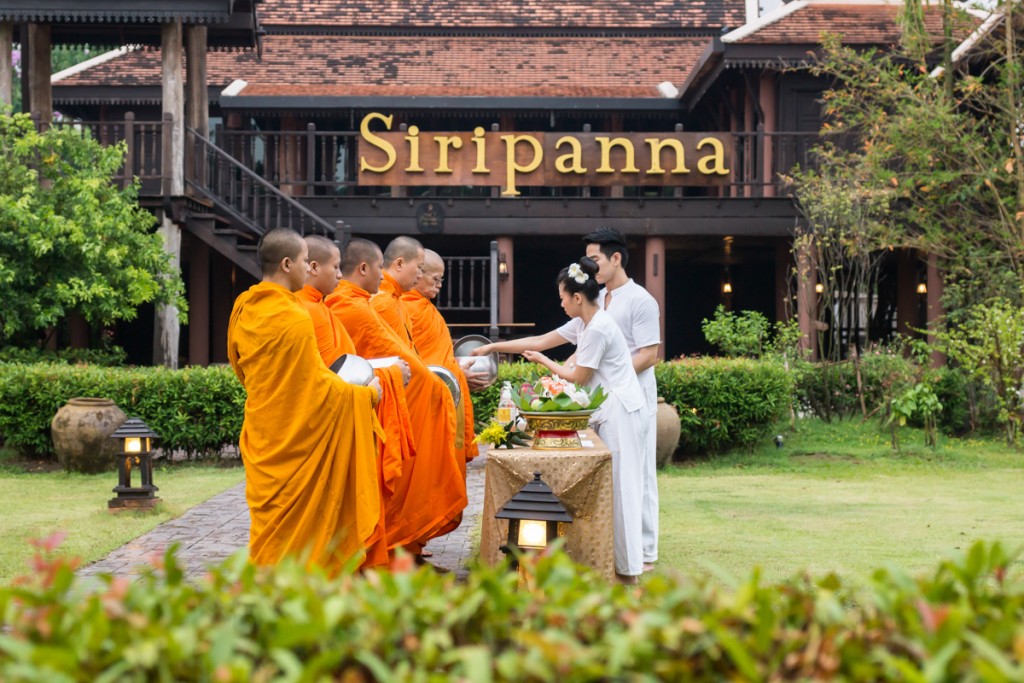 Siripanna Resort & Spa is a unique resort encompassing the best of traditional Lanna and Thai culture. Even if you don't end up staying there, spend an afternoon in their spa or visit the daily lunch or dinner buffet at the sumptuous Slee Banyan restaurant to explore a vast range of Thai dishes. For more information, pick up a copy of Luxurious Chiang Mai or visit their website.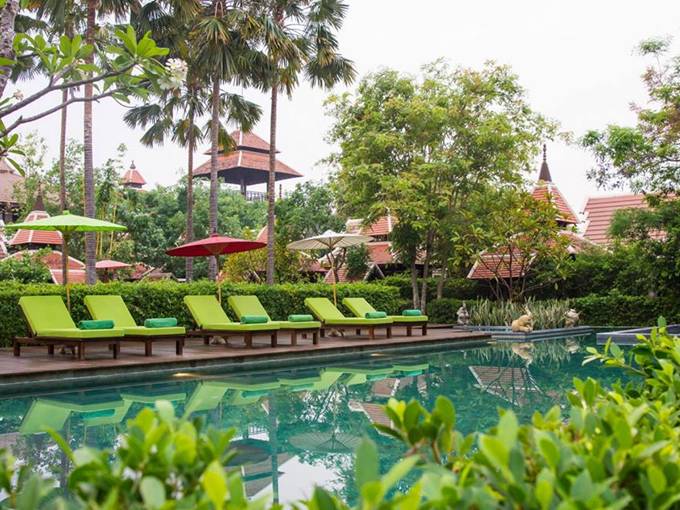 Tel: +66 (0) 5329 4656
E-mail: [email protected]