U Nimman is one of Chiang Mai's latest luxury openings, being just over a year old. Everyone has passed the giant 147 roomed luxury hotel, but have you ever wondered what was inside???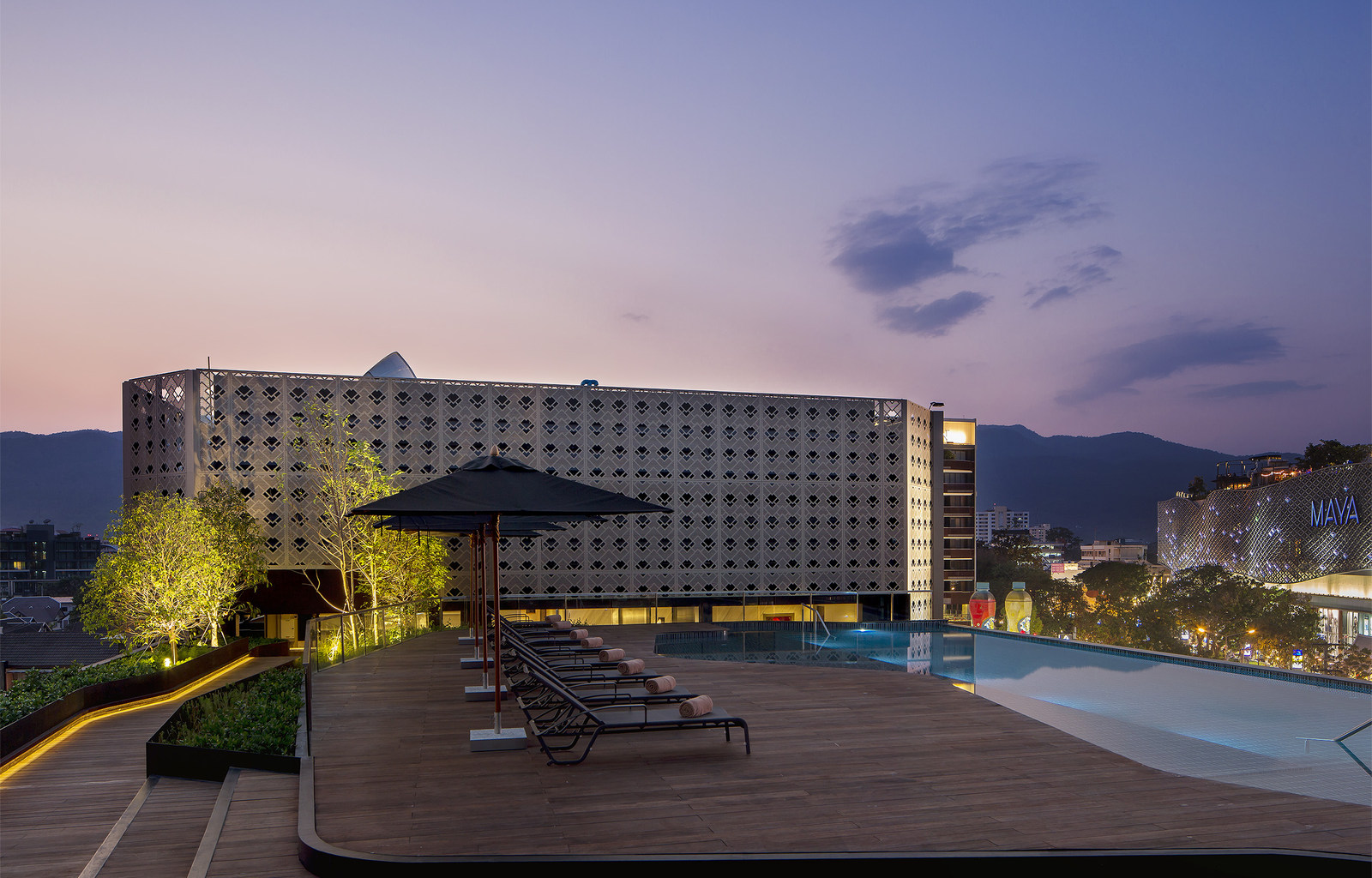 U Nimman is a 5-star hotel at the Rincome intersection (Huay Kaew and Nimmanhaemin road intersection) and adjacent to Maya Shopping Mall. The corner used to be a hotel many moons ago, and thanks to a partnership between U Hotels & Resorts and Green tea billionaire Tan Passakornnatee it is once again. While we eagerly await what the last corner of the busiest intersection in Chiang Mai will become (please make it a community park or green space and don't cut down that beautiful old tree), U Nimman has become one of the most popular luxury hotels for city breaks and fashionistas looking to access Nimmanhaemin and Chiang Mai's malls.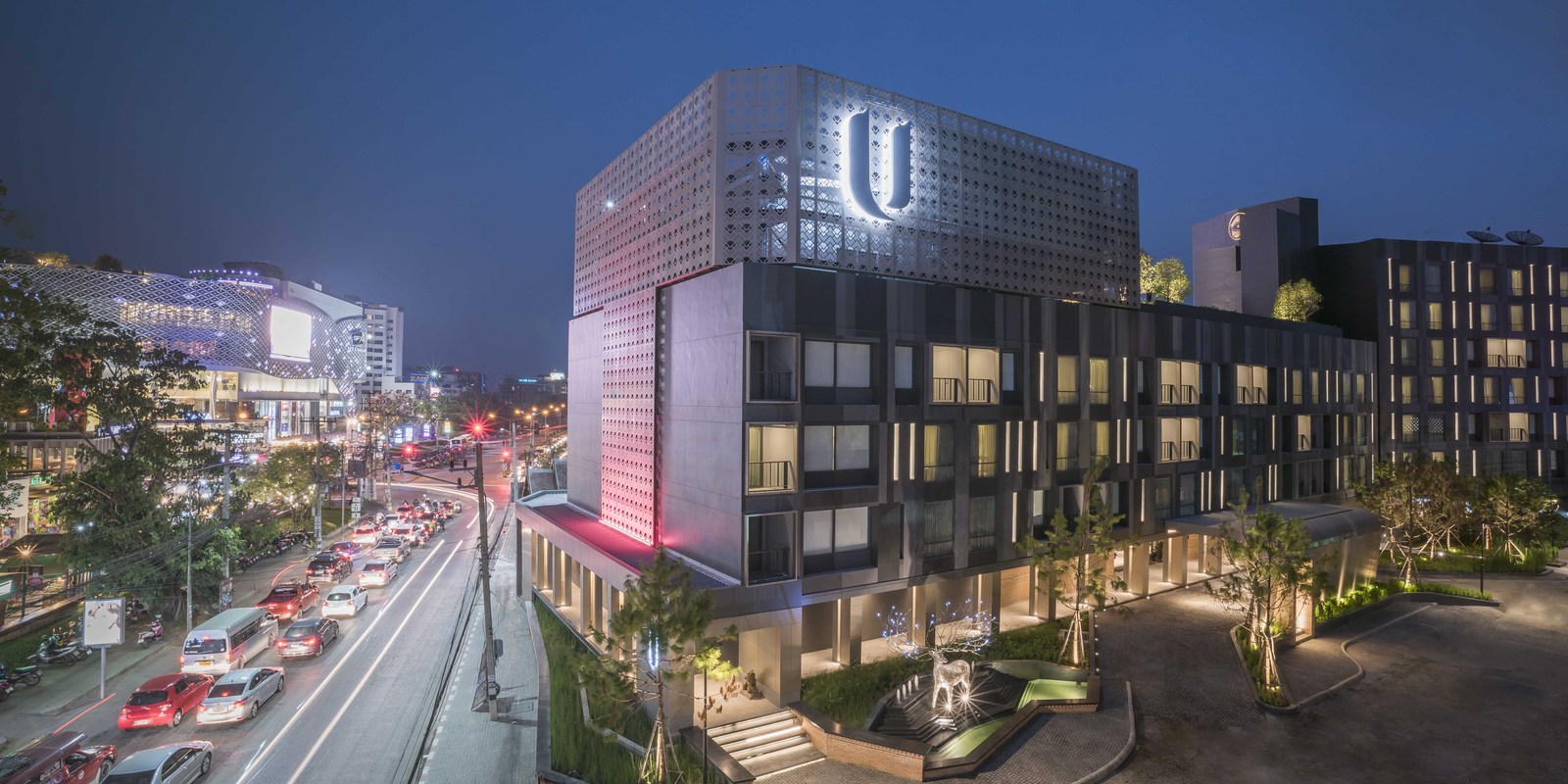 From start to finish U Nimman designs your stay around you. You choose the type of soap at reception and you also get the room for 24 hours from check-in – a unique but useful concept. The 'U Choose' also means that guests can choose a complimentary welcome drink from the minibar upon arrival. Each room is spacious, comfortable and has a modern, funky twist to traditional Lanna design. Brightly coloured room numbers, combined with patchwork headboards, rounded edges and neutral colours make the rooms inviting and relaxing. Open the black out curtains to brighten the room or keep it dark and sultry with the strategic lighting. The extra large beds are plush and the bathroom area comes complete with separate bathroom and shower room to the main dressing room area. While the deluxes are a generous size, for those looking to upgrade try the corner rooms with a separate work area and even larger shower room (complete with four shower heads; 2 regular and 2 rain showers). The suites offer palatial bathrooms with freestanding bathtubs and sitting areas that can be transformed into extra sleeping areas. The six 2-bedroom suites cover 134 sm and feature two bedrooms, two bathrooms and a living room with dining area. Ideal for families travelling, these suites are the best rooms on Nimmanhaemin.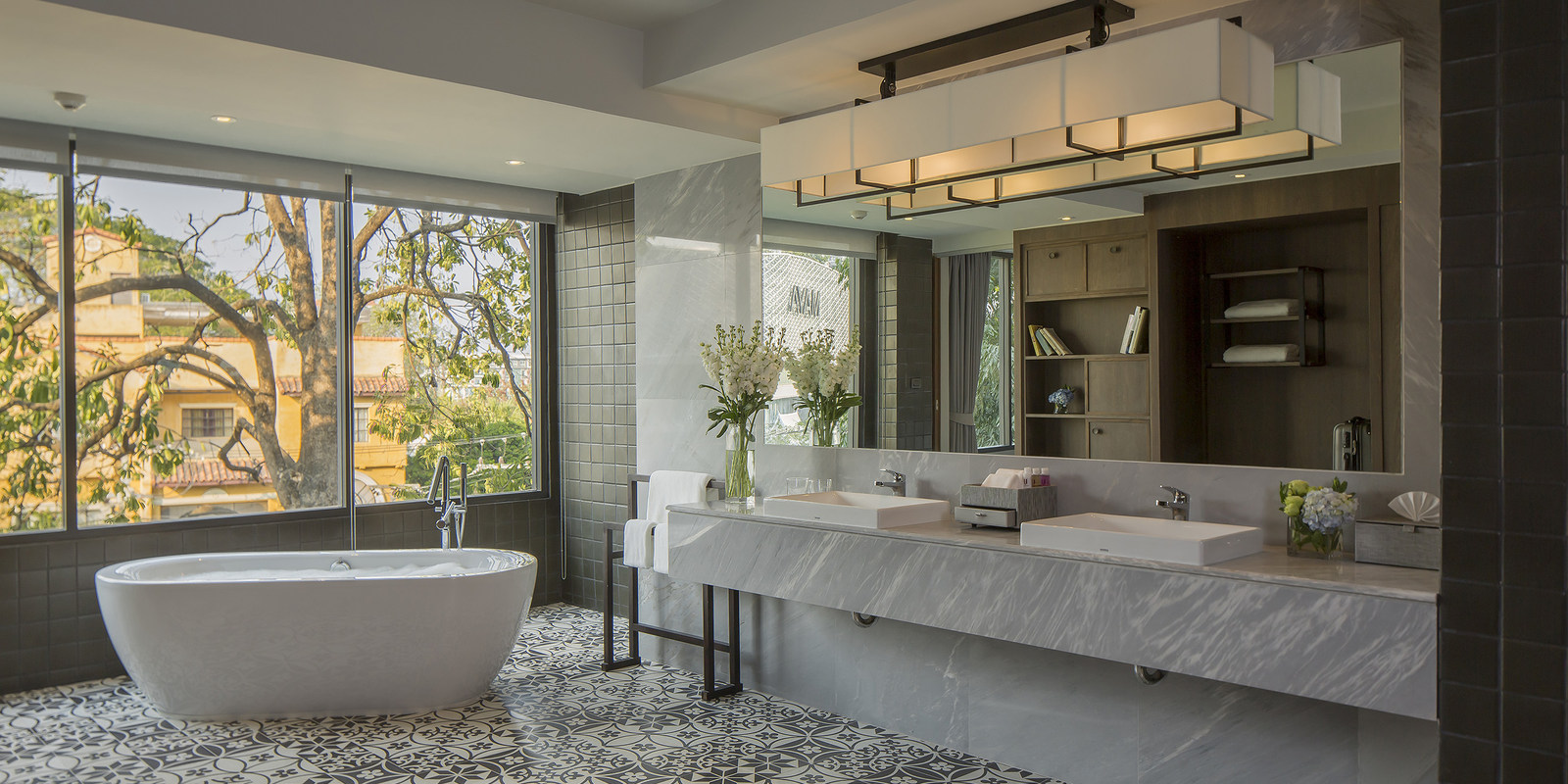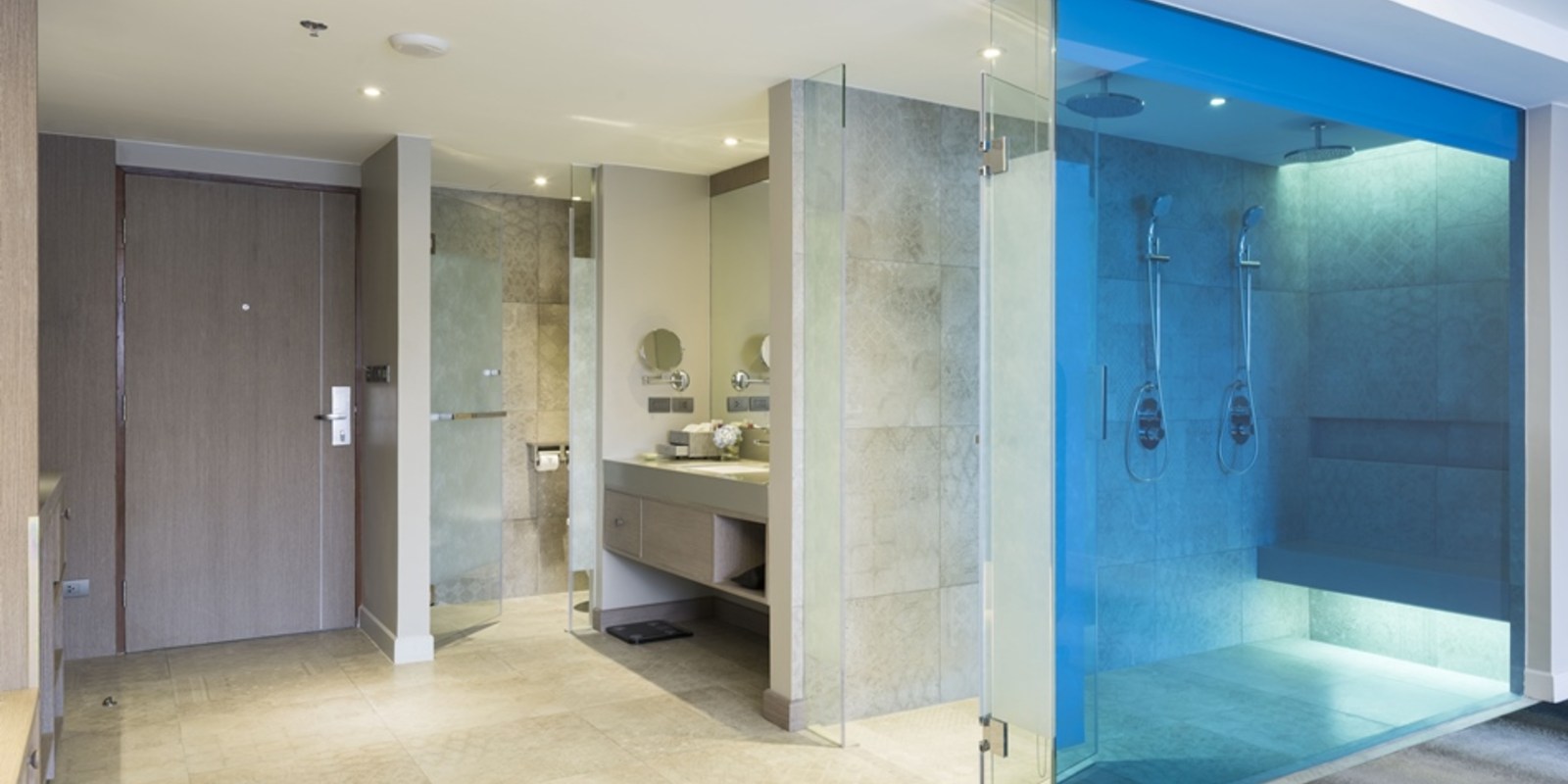 The U Nimman Hotel offers so much more than just rooms. The reception area has a plush lounge and library along with a bar for relaxing after a long day of exploring the city, and the 5th floor has a beautiful infinity swimming pool which overlooks the rincome intersection, Maya mall and has views of the mountain. The poolside bar has a wide selection of cocktails, and thanks to their "Breakfast whenever, wherever" option guests of the hotel can order breakfast poolside. If you don't feel like eating at the pool, then you can order it to your room, the lobby or [email protected] restaurant. You as the guest choose where and when you want to eat! The [email protected] restaurant is open from 6:30 am until 11 pm, for breakfast, lunch, high tea and dinner and offers a diverse a la carte menu and hosts an exceptional buffet every Thursday – Sunday.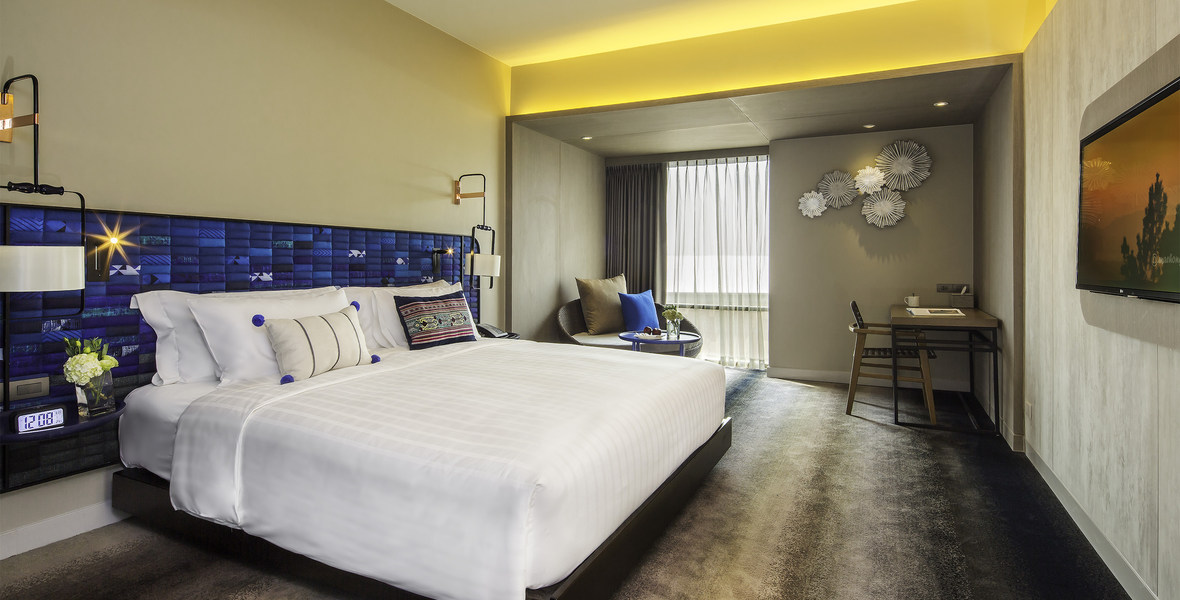 With such a perfect location for visiting everything in Chiang Mai, it's no wonder U Nimman is busy all year round. The friendly staff show true hospitality and guests leave happy and relaxed. If you are looking to be in the heart of the new city of Chiang Mai, then U Nimman is waiting for you. Offering everything you could wish for, U Nimman is ideal for travellers wishing to be in the heart of the action and a stone's throw away from shopping opportunities.