Luxury hotels are all well and good, but they are not the best way to explore a cultural city like Chiang Mai. To really experience the hidden beauty of the ancient Lanna kingdom, spend a few nights at Chandra Residence instead.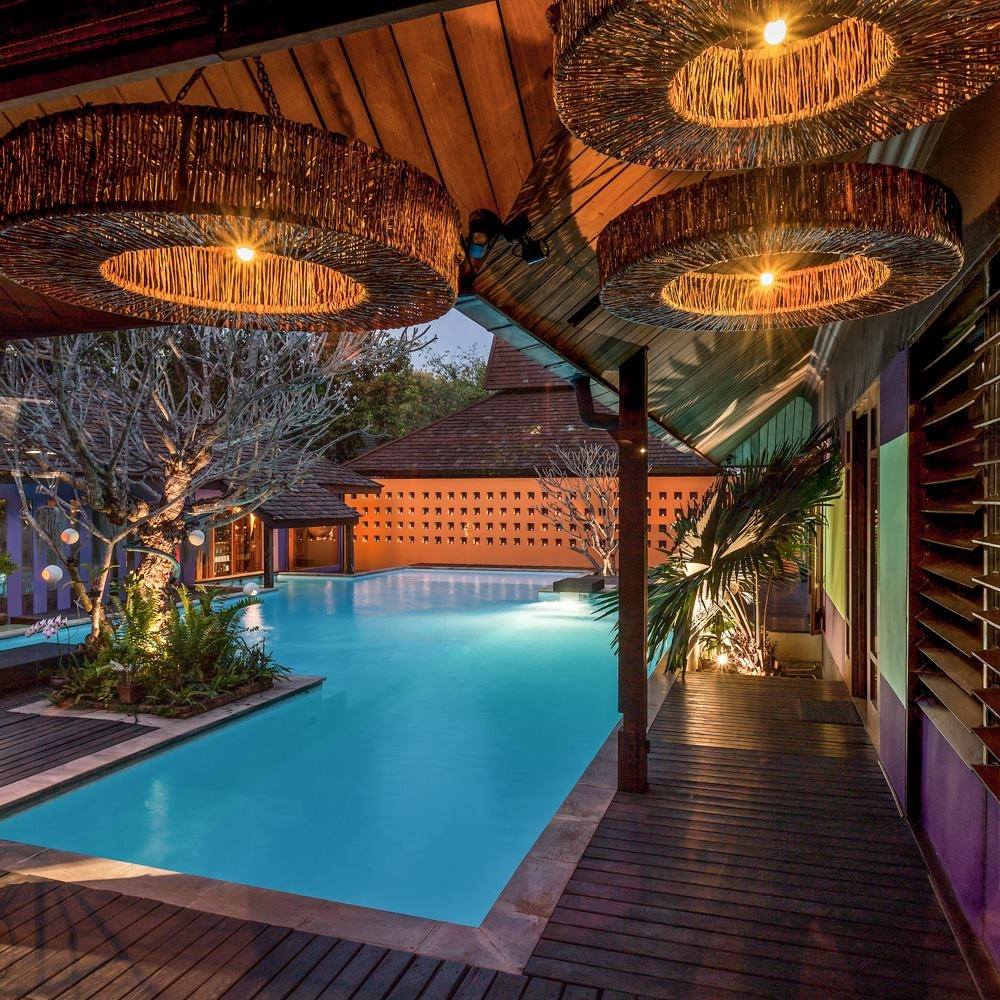 Chiang Mai is a beautiful city, but it is also busy and hectic, with increasingly bad rush hour traffic (a trait no doubt inherited from it's big sister; Bangkok). If you are only staying a night, or wish to spend most of your trip temple hopping, then its worth sleeping right in the heart of the old city. But for the discerning travellers who want to escape the tuk-tuks and tour agencies, the travellers looking to experience the lesser known, more relaxed side of the city, the side packed with nature, art and beauty, then get out of the city hotels and consider a few nights at Chandra Residence.
Chandra Residence is a boutique family home filled with art, style and fun, that is now open to rent as a private villa. The stunning home is nestled in the foothills of the Doi Pui National Park and within walking distance of the Chiang Mai Night Safari and Royal Park Rajapruek Gardens. Only a 20 minute drive from all of Chiang Mai's main attractions, it's the ideal place for large groups wishing to relax, and explore Chiang Mai while spending quality time together. The quirky residence has four double bedrooms, five bathrooms, a full kitchen next to a swimming pool with a swim-up bar,  over 800 sqm of living space and surrounded by gardens lined with old trees and swaying bamboo. Chandra Residence is perfect for experiencing a slower pace of life that's intune with nature, and birds, cicadas and the trees rustling are the only sounds around.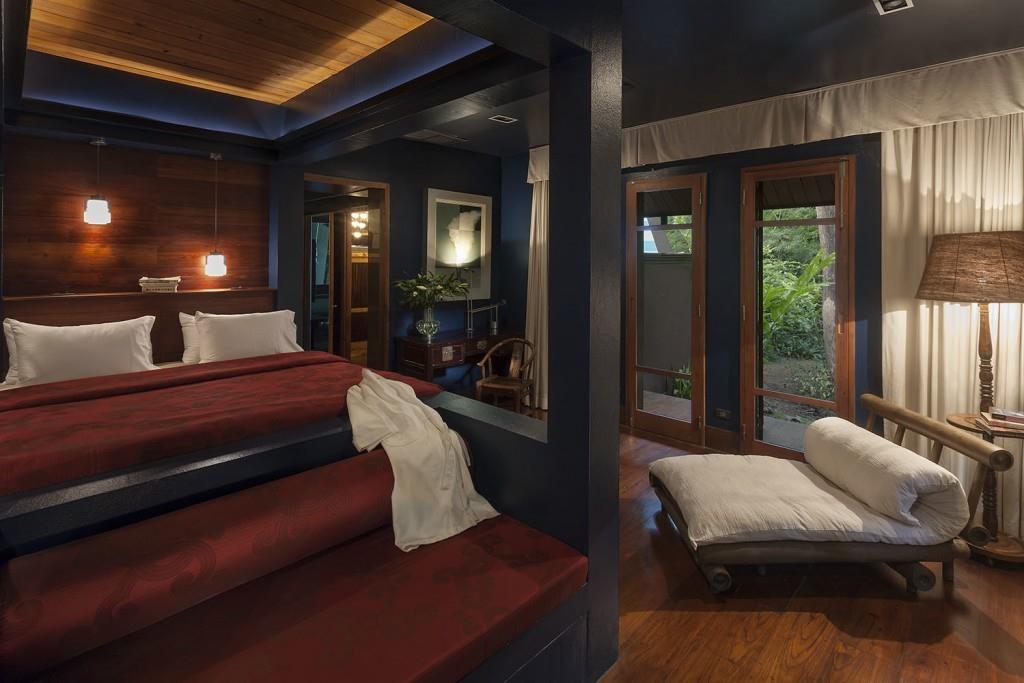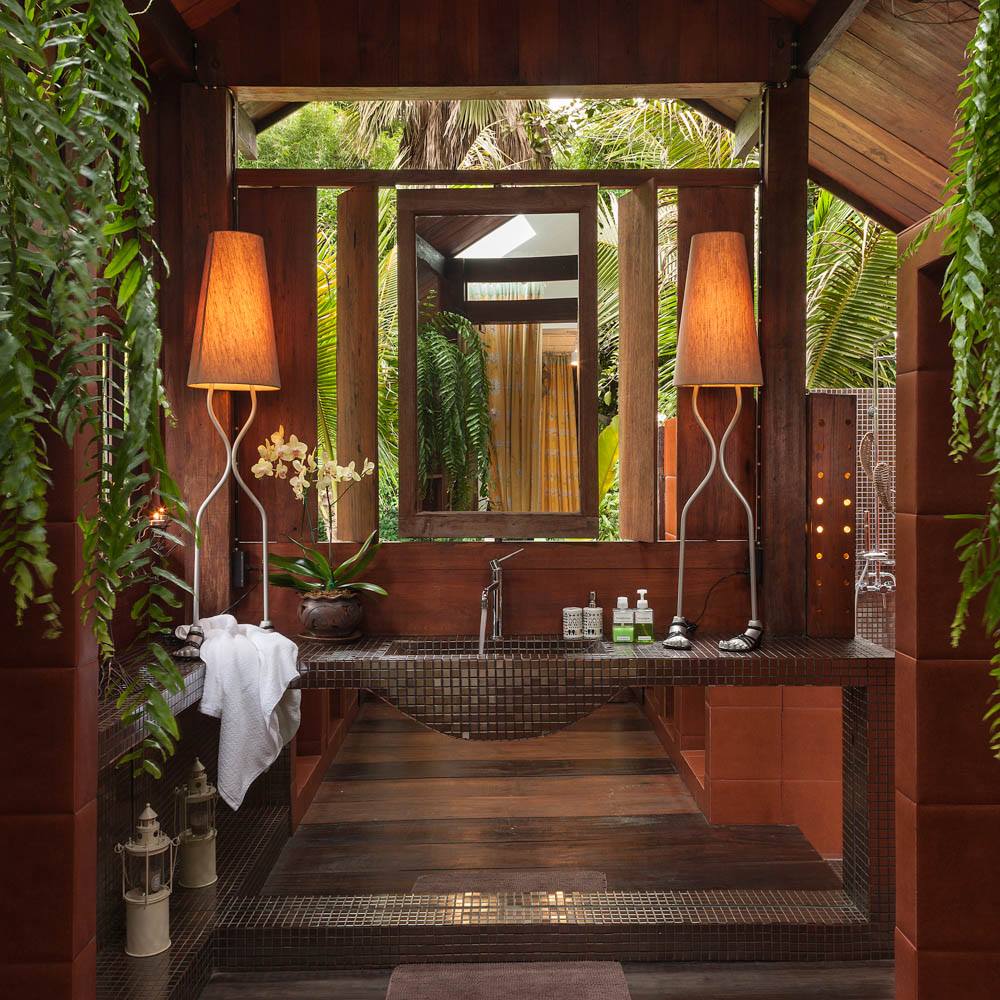 Chandra Residence is first and foremost a pool villa, with four double bedrooms, a comfy living room, oversized kitchen and outdoor dining area. The swimming pool takes up most of the courtyard, with giant inflatables and a backdrop of a traditional Thai teak roof and bright orange wall with candle holes. For those who love to cook, the kitchen awaits, but there is always the option to hire a private chef for a Thai feast. Breakfast is included in the villa booking and delicious fresh fruit is complementary on arrival. Each of the four bedrooms is unique, with interesting art pieces and colourful linens. The crisp white attic room has an outdoor bathroom (and shower) lined in polished wood and filled with plants. The Residence sleeps 8 people but can fit up to 10 if needed.
Chandra Residence is the ideal place to reconnect with friends or family and will please art and architecture enthusiasts. For travellers wishing to experience something more than a chain hotel, and for nature lovers, you can't beat Chandra Residence.
For more information see www.chandraresidence.com or airbnb (click here to get $30 of free airbnb credit).