Azalea Village – Boutique cottages tucked into nature, a pool and private hydrotherapy area all with incredible Chiang Dao mountain views. Get out of Chiang Mai and relax into paradise!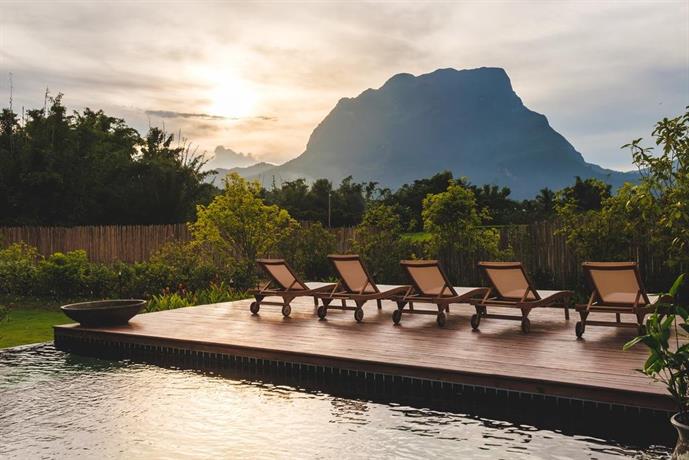 If you haven't been to Chiang Dao, then you are missing out on one of Northern Thailand's prettiest spots. A small town sitting at the bottom of the stunning Doi Luang Chiang Dao (ดอยหลวงเชียงดาว), the third highest peak in Thailand and my favourite overnight hike in Thailand. Located an hour and a half from Chiang Mai, Chiang Dao is the place to go for nature lovers and those trying to get away from busy lives to relax and recharge.
At the start of this year I shared my 18 hotels to visit in 2018, with Azalea Village Resort being top on my list. An elegant boutique resort owned by a Thai family, Azalea Village Resort is truly a star property, with one of the best views of the mountain around. Consisting of 21 cottages inspired by nature and surrounded by greenery, each cottage features an outdoor balcony and can be accessed by raised wooden walkways.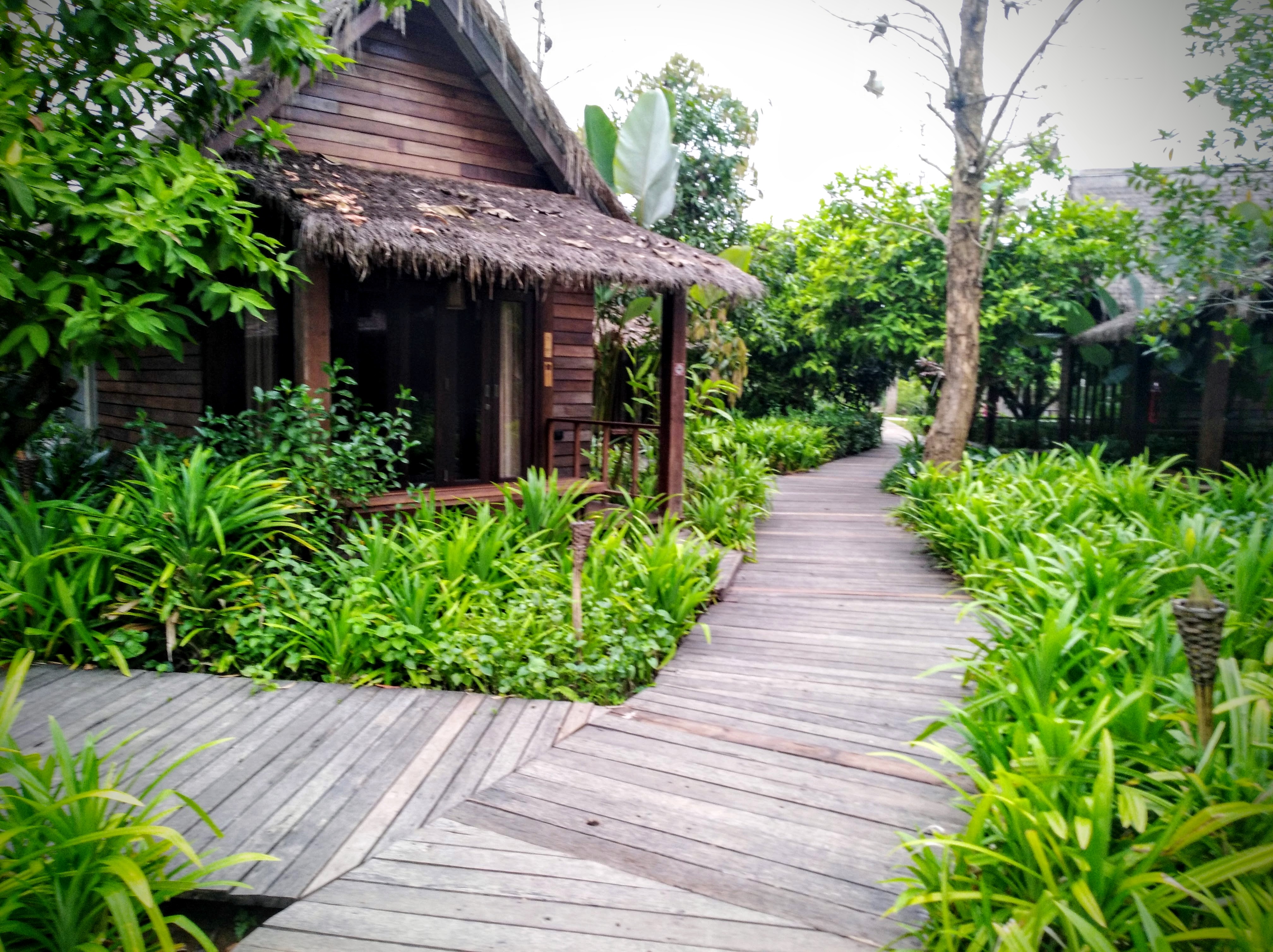 The Deluxe Cottages are 27sqm each and feature a comfortable king-sized bed, Thai style seating area and doors that open to bring nature into the room. The rooms are perfect for a romantic getaway, or even individuals looking for some peace and quiet. The verandas are perfect for reading, or catching up with a friend over a coffee or glass of wine, and if you take a closer look you'll see that some of the leaves are Pandan; the same leaves that were served in your welcome drink.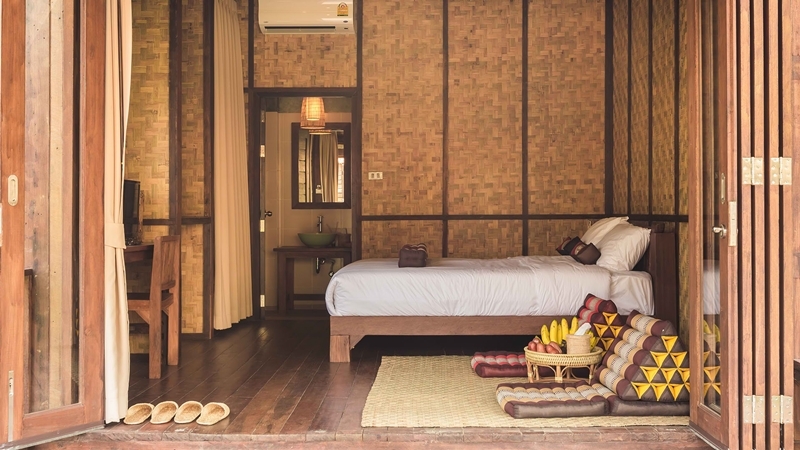 Azalea Village has four Suite Cottages, which are more spacious and perfect for families. Two cool, quiet bedrooms (one double and one twin) promoting great sleep, a generous bathroom with rain shower and deep bathtub, and a living room with sofa, TV and writing desk mean the Suite Cottages are perfect for lounging around 'at home'. Both room types come complete with Azalea's own natural shampoo and liquid soap, and minibars stocked with the essentials.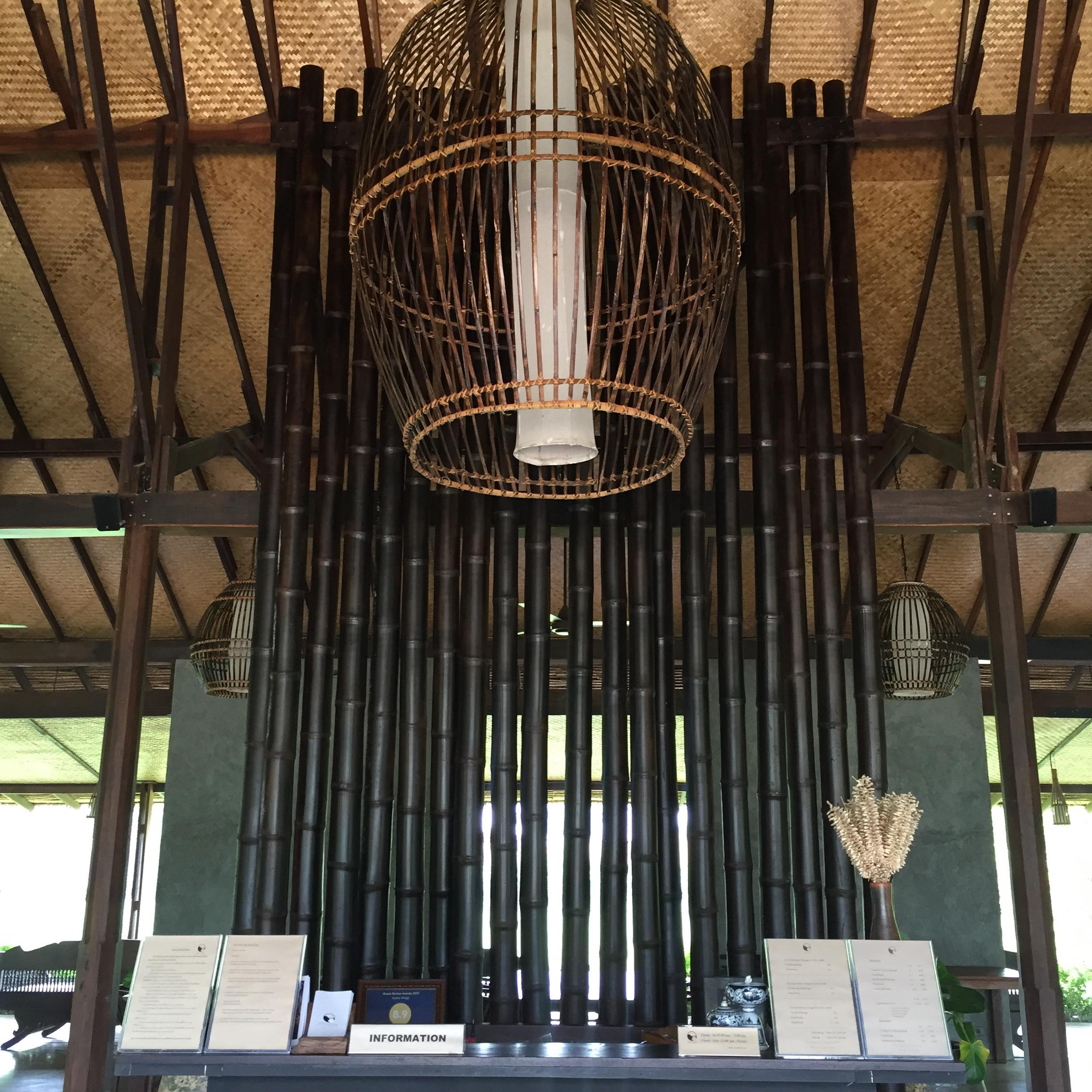 As well as the adorable cottages, Azalea Village has a great on-site restaurant with authentic Thai cuisine, and an international menu to satisfy those who are craving home comforts. The food at Azalea is outstanding and reasonably priced, and the open air dining area has a great atmosphere. If you time your dinner right, then sit on the sofas overlooking the grassy area and watch a beautiful sunset behind Chiang Dao Mountain.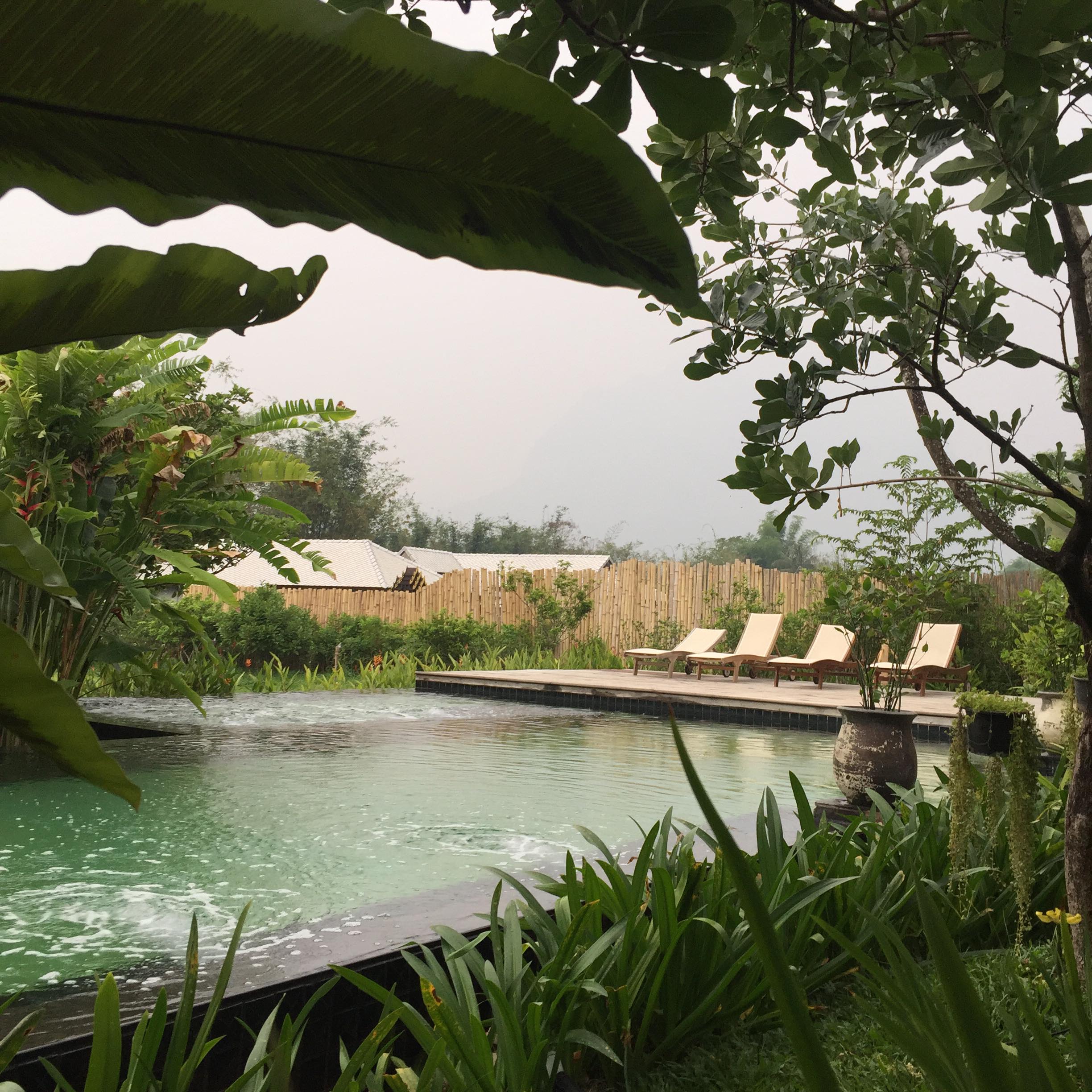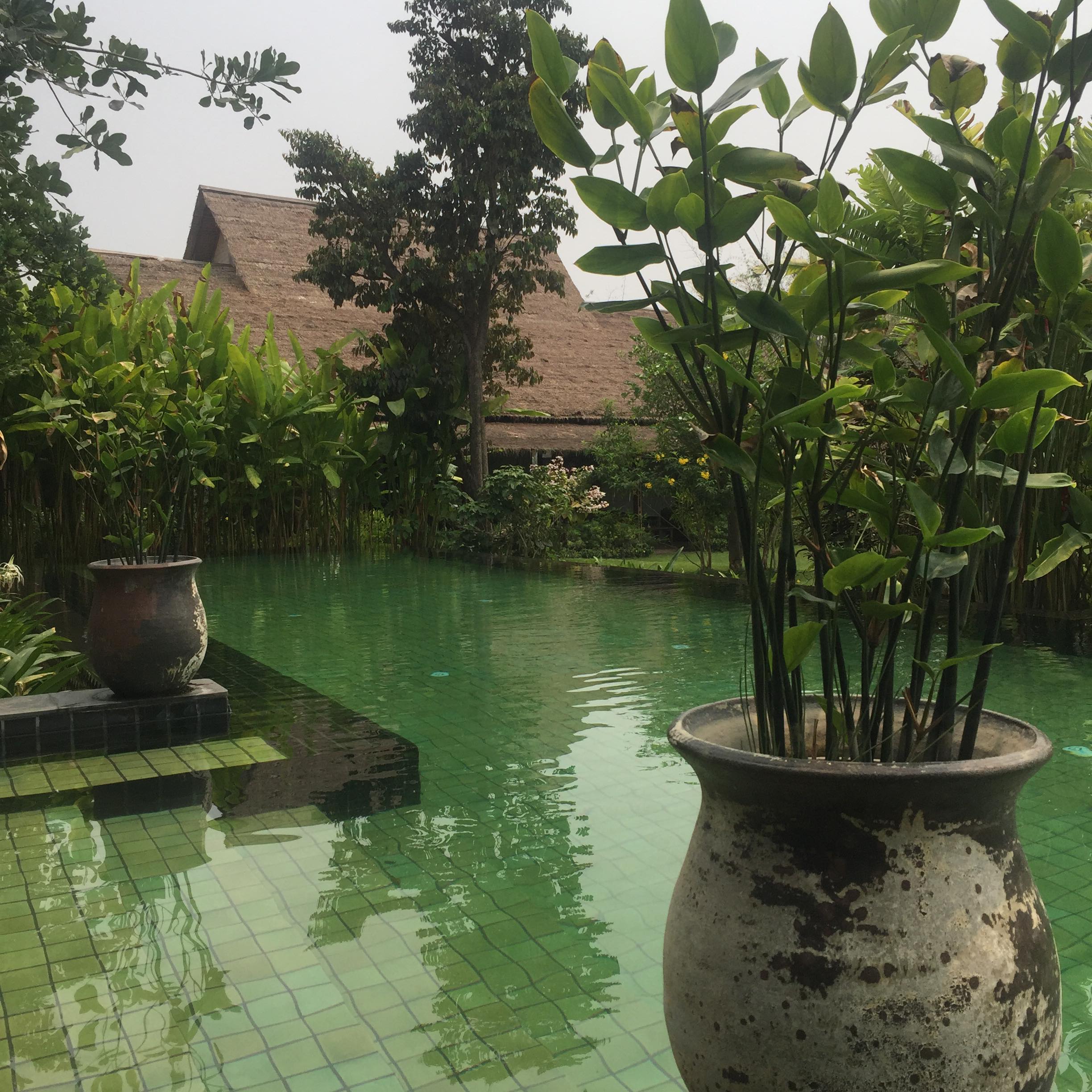 The game changer at Azalea Village is their salt water swimming pool and private hydrotherapy room, complete with herbal steam room, onsen style hot tub and ice plunge pool (after soaking in a warm bathtub of 41°c, 17°c feels like ice). The private hydrotherapy room can be booked by the hour, and costs 350 Baht per person, per hour. Their hot pool is excellent for winter time, when the views of the mountain are clear and steam rises off the hot pool. Brave the cold pool only if you are brave, as it's kept at 17°c year round. Luckily, the main swimming pool is heated, so no matter what time of day, or time of year, you swim, you aren't in for a shock. At the time of writing the Azalea Spa was being built so this is something to watch out for in the near future. For now, satisfy your massage cravings with a Thai or oil massage performed in your room. Also coming in the future are the Azalea Residences; custom built, luxurious homes with Doi Luang Chiang Dao views and optional private pools.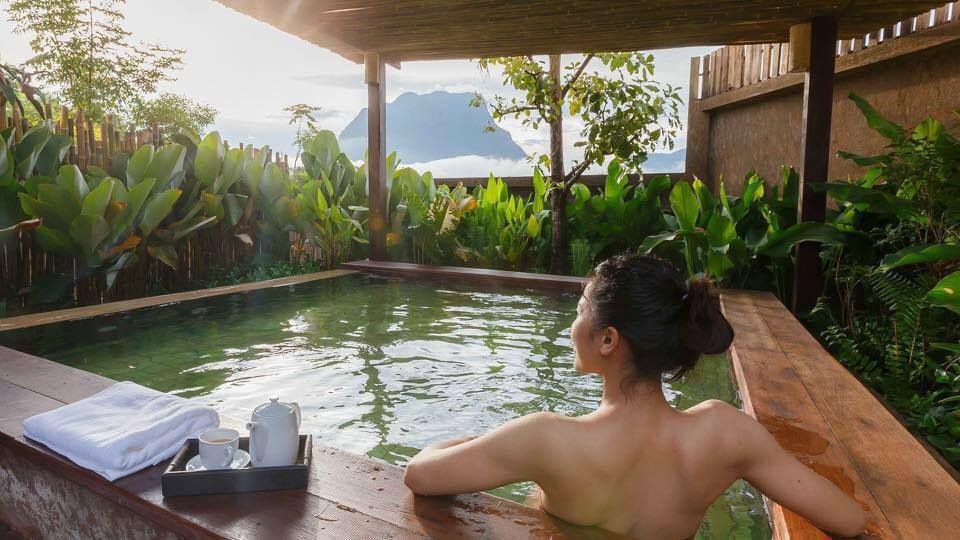 Open year round, Azalea Village is the perfect romantic escape, city getaway and a perfect base to explore this area of Northern Thailand from. Climb Chiang Dao and then recover at the splendid Azalea Village Resort.
www.azalea-village.com or book via Agoda