From 22nd April until to 29th June, some of the world's best wellness gurus descend on the spectacular 137 Pillars Bangkok. The newer, sister property to the award-winning 137 Pillars House Chiang Mai, the 137 Pillars Suites & Residences hosts their Season of Wellness and offers a range of balancing, aligning and restorative experiences from forward-thinking practitioners.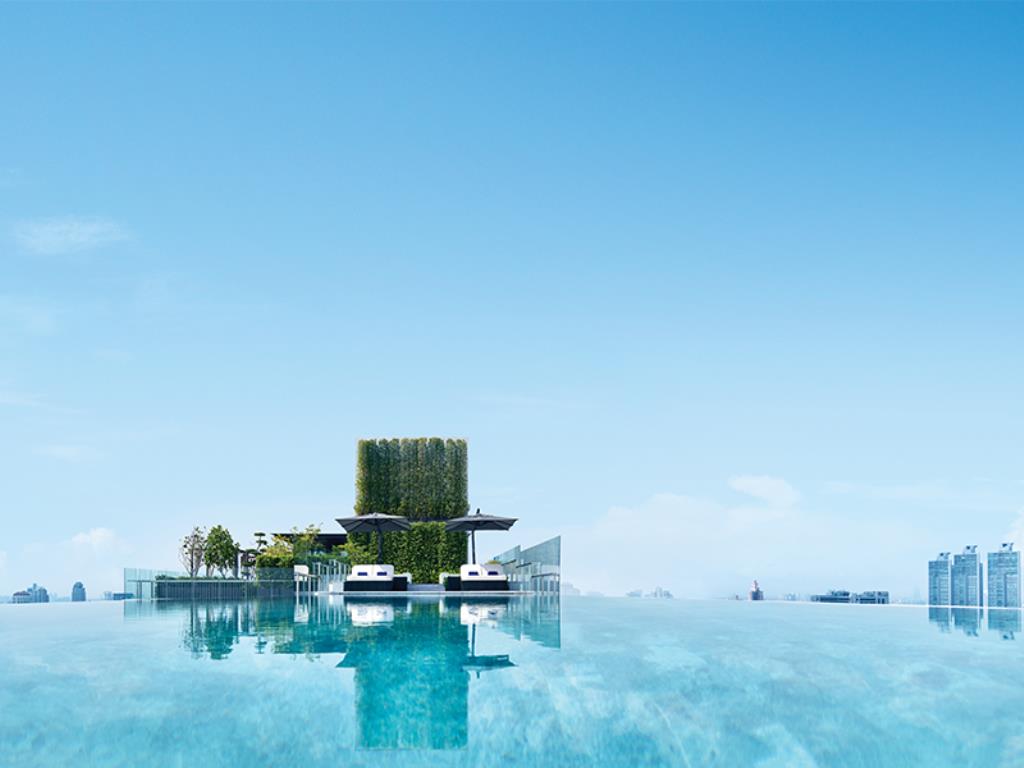 After a long and hot dry season, the rains have finally arrived in Thailand, and as the countryside turns various shades of bright and radiant green, it's the perfect time to reconnect with yourself and start or enhance, your path to well being and radiant health. The 137 Pillars Suites and Residences have brought some of the most highly respected wellness gurus in the industry to craft some weekend retreats and wellness vacations, suitable both for local residents, expats and discerning travellers looking for a restorative city break. The Season of Wellness is still continuing in Bangkok and there are some excellent packages available for the month of June:
Stephen Kirwin 12-17th June
Stephen Kirwin has been a practicing neuromuscular and orthopaedic sports massage therapist for over 22 years. A 12-time Ironman triathlon finisher, he has worked directly with Ironman champions Scott Tinley and Dave Scott, as well as with the well-known Hollywood producer, Oliver Stone. With well over 20 years of endurance race experience, Stephen knows the body in motion as well as all the muscular dysfunction and pain that can hinder an active lifestyle and healthy workplace.
Stephen ties in a unique blend of structural integration, myofascial release, trigger point therapy, cranial sacral therapy, and deep tissue therapy. Stephen currently has private practices in integrative wellness centres in Thailand, Singapore, Malaysia, Finland, Turkey and Belgium, and at 137 Pillars offers Deep Tissue Healing & Release massages.
Richard Wickes 19-24th June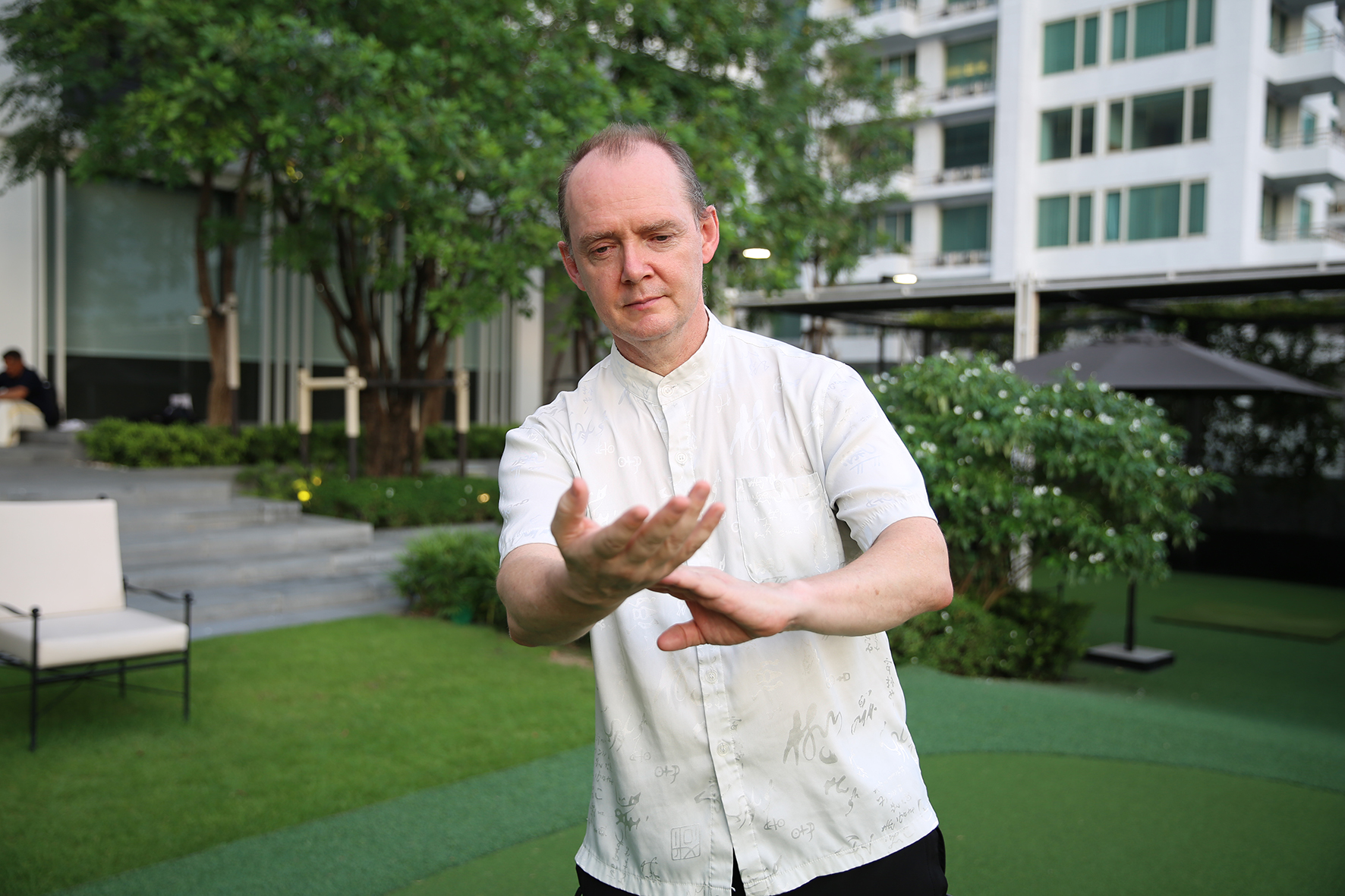 Richard Wickes is a gold medal winning Kung Fu Master and has been practising Tai Chi for over 25 years. He's also a licensed Clinical Massage Therapist and has trained as a naturopath and psychologist. He specialises in osteopathic techniques and energy therapy, which when combined are called integrated fascia therapy. His background further includes certifications in fascia therapy oriented in muscular therapy, fascia neural therapy, fascia digestion therapy, fascia reproduction therapy, fascia osteopathic therapy, cranial sacral therapy and emotional release. He is currently researching a new book mapping emotions to body sensations with a new method he's called Emotional Grammar.
Richard's treatments on offer include; Remedial Restorative Massage, Integrated Fascia Restructuring Therapy, Energy Healing Consultations, and Wu Style Tai Chi Classes (private of groups of 5).
Roger Moore 25 -29th June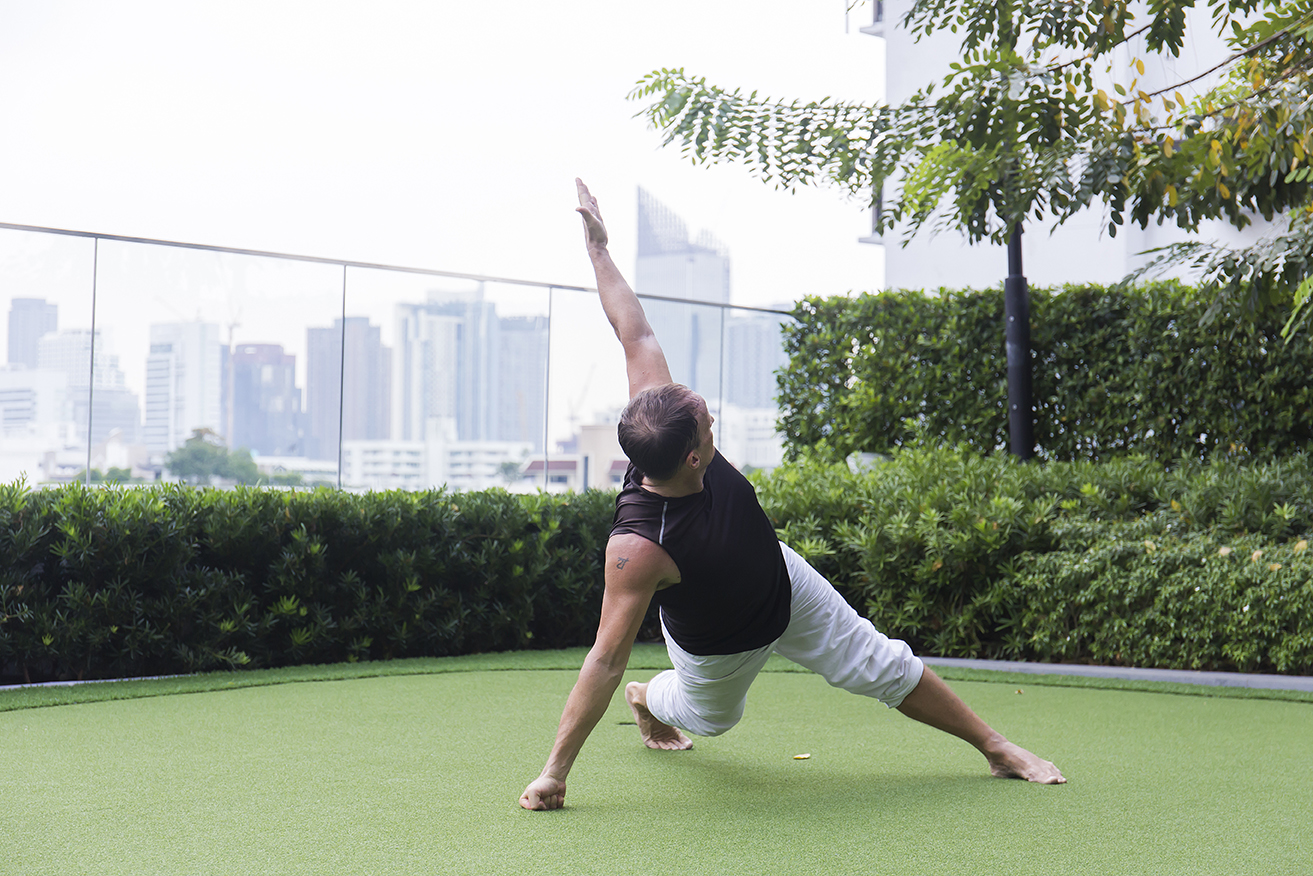 Roger Moore has worked in the wellness and health industry for over 26 years. He has worked with celebrities and VIPs all over the world including America, the UK, Russia and most recently Thailand, a country well known for its spas and holistic retreats.
A Tatler Guide to the 'Best of the Best' rated him as one of the "top 8 therapists in the world worth travelling around the globe for". Roger has visited the 137 Pillars twice already, in April and May, with his last appearance from 25th to 29th June. Roger's treatments on offer include Seven Chakra Massage, Intuitive Therapy, Deep Tissue Positional Release Therapy, Visualization Regression Therapy, Chi Nei Tsung Massage, Reiki and Qi Gong Therapy.
Season of Wellness
The Season of Wellness has carefully curated and spread out over 9 weeks to maximize availability for guests. General Manager Bjorn Richardson says,
"With todays always-connected and ultra-hectic lifestyles, we wanted to bring in some of the world's best wellness practitioners so that guests learn from them, enjoy their treatments, and discover how best to find balance within themselves for a healthier and happier life".
Season of Wellness packages start at 43,400 ++ Baht for single occupancy, and 61,800 ++ Baht for double occupancy and includes 2 nights in a delectable Sukhothai Suite, 3 meals of wellness cuisine per day, and a range of treatments from the visiting practitioner. Longer stays and room upgrades are also available on request. Outside guests and residents of Bangkok can also visit the 137 Pillars for individual treatments, but booking in advance is advised as demand is high and the practitioner's time is limited.
For more information, or to book, please contact 02 079 7000 or email [email protected]
www.137pillarsbangkok.com/en/events/season-of-wellness