Chiang Khong is a border crossing to Laos and a sleepy Thai town adjacent to an even more sleepy river. Many travellers don't even stop in Chiang Khong as their destinations are on the other side of the Friendship Bridge; Huay Xai, the Mekong River and after a boat ride, the serene Luang Prabang.

While Chiang Khong doesn't really offer much in terms of excitement or attractions, it is a good place to start exploring the intrepid area of the Thai-Lao border, ranging from the Golden Triangle to the north, all the way down to Phayao and Nan province, or even Lam Nam Nan National Park and the Sirikit Dam.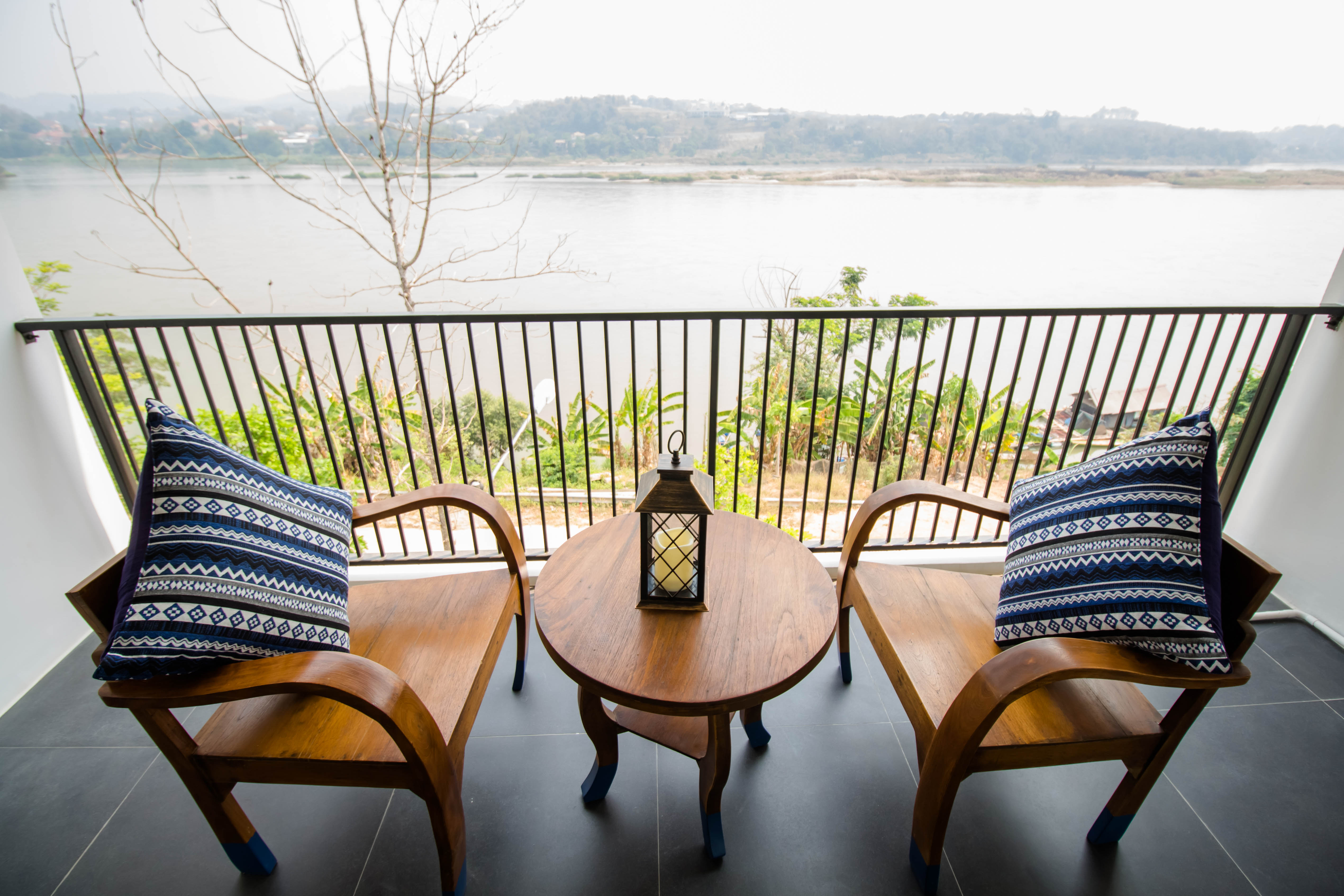 I visited Chiang Khong on the way to Phu Chi Fah. From Chiang Mai this wasn't really on the way, rather an hour longer and further north than the peak of Phu Chi Fah. However when looking for hotels in the local area, and not wanting to camp or brace the 5am crowds on the mountain for sunrise, the Fortune River View Hotel came up as a good place to spend the night. A comfortable room and a simple but pleasant breakfast were boosted by the spectacular views of the Mekong River from the balcony.
It's a good thing that Chiang Khong doesn't have any other attractions, as this means more balcony time; sitting and watching the mighty Mekong glide past, steadily making its way across to Laos, making its way to Cambodia and eventually Vietnam.