Welcome to Koh Lanta! Even if you aren't staying at the Crown Lanta Resort & Spa, you can still visit their restaurants (and spa). With the best views on Northern Koh Lanta, they have delicious food with unparalleled views of the Andaman sea, Koh Lanta, and the other nearby islands on the horizon!
Cliff Restaurant
The Cliff restaurant is just above Crown Lanta's beach, and next to their main pool. The restaurant specialises in western cuisine and has some great burgers, wraps and pizza, (just in case you miss home comforts) and there are also Thai dishes available for those of you craving pad Thai. The Cliff has great smoothies and drinks and non-guests dining at the Cliff can use the pool and order from the poolside bar if they want to spend a hot day in the pool with a drink on hand!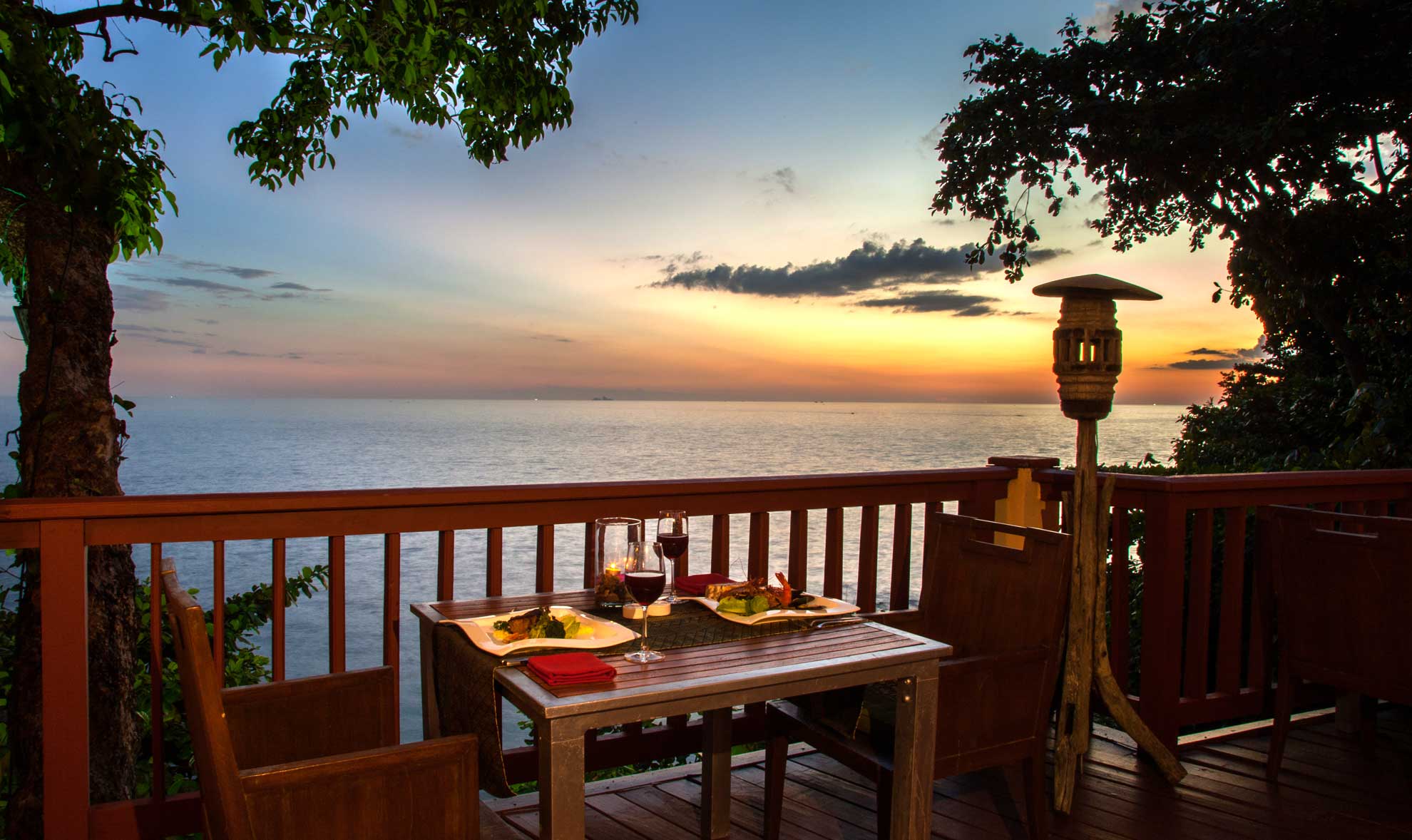 Once a week, on Saturdays, the Cliff restaurant on Koh Lanta offers an impressive Seafood BBQ buffet so you can sample the delights of freshly caught seafood from the regional waters. Along with the buffet is a a fire show, and well worth watching to be wowed.
Peak Restaurant
The Peak restaurant offers fine dining and excellent panoramic views over the Andaman sea in low season only – during high season The Peak is only open for the daily breakfast feast for Crown Lanta guests. The Peak is open air but easily captures the sea breezes keeping things cool. Offering Thai food and some western offerings, the Peak restaurant is great for those looking to dine in the sky and sheltered from any low season rains.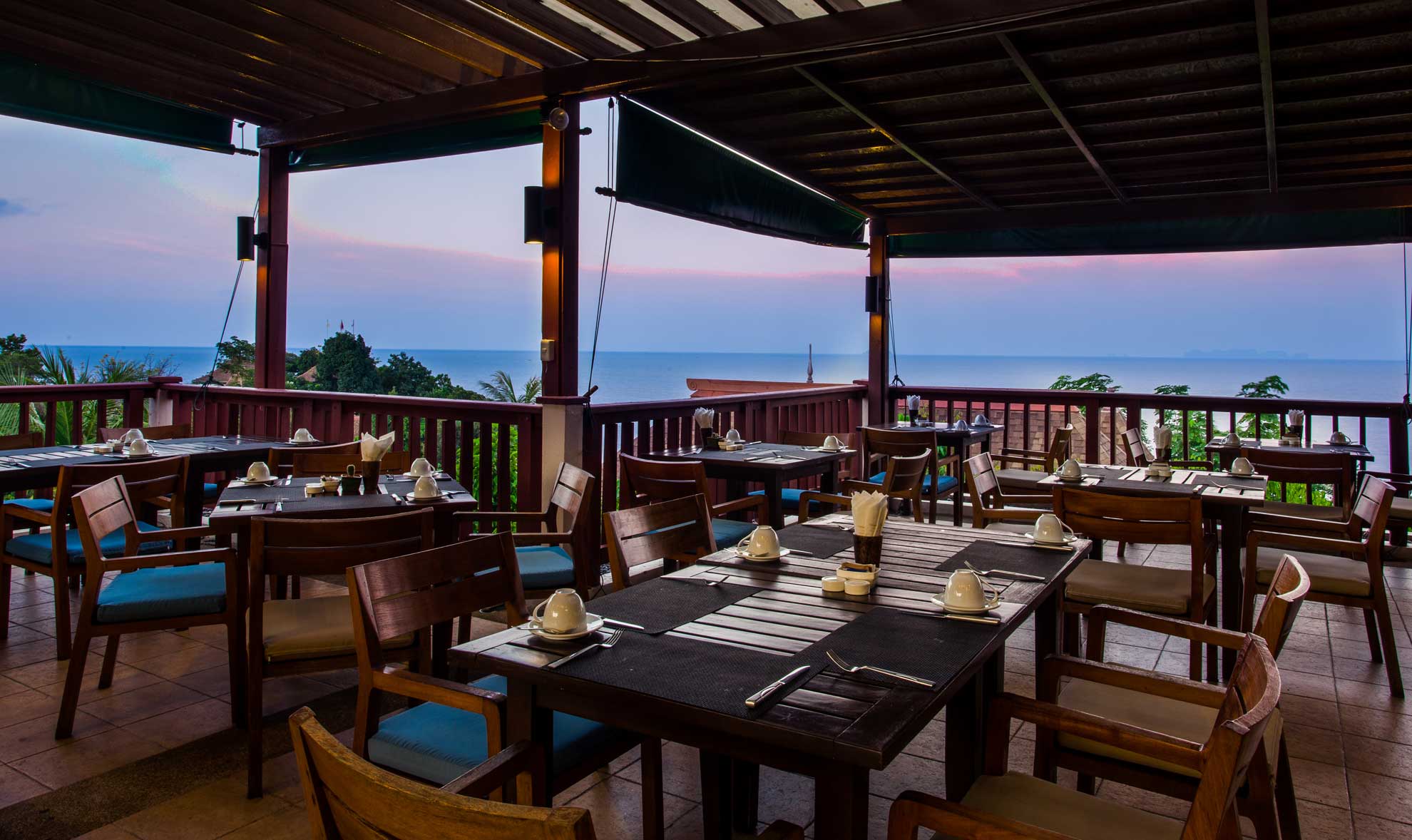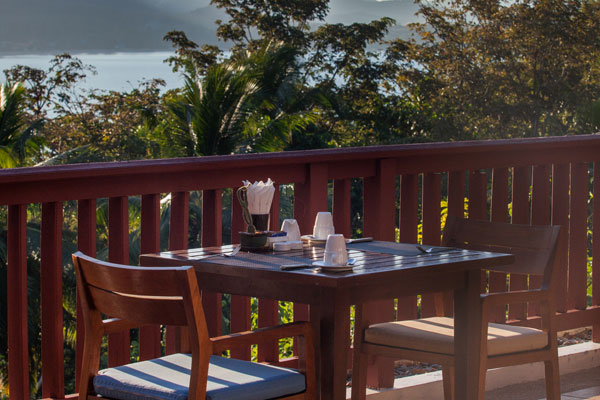 Reggae Bar
With the perfect view over the Andaman sea, and offering breathtaking sunsets every evening (weather permitting of course), Crown Lanta's Reggae Bar is the upscale version of usual reggae beach bars. Built over a rocky beach, the waves offer the background music to an evening of fun. The 'bar' is actually a collection of private rooms for lounging around, and an open deck area in the back for a more lively vibe. Once a week the Reggae Bar hosts a fire show on the rocks and live music, to accompany drinks and dinner.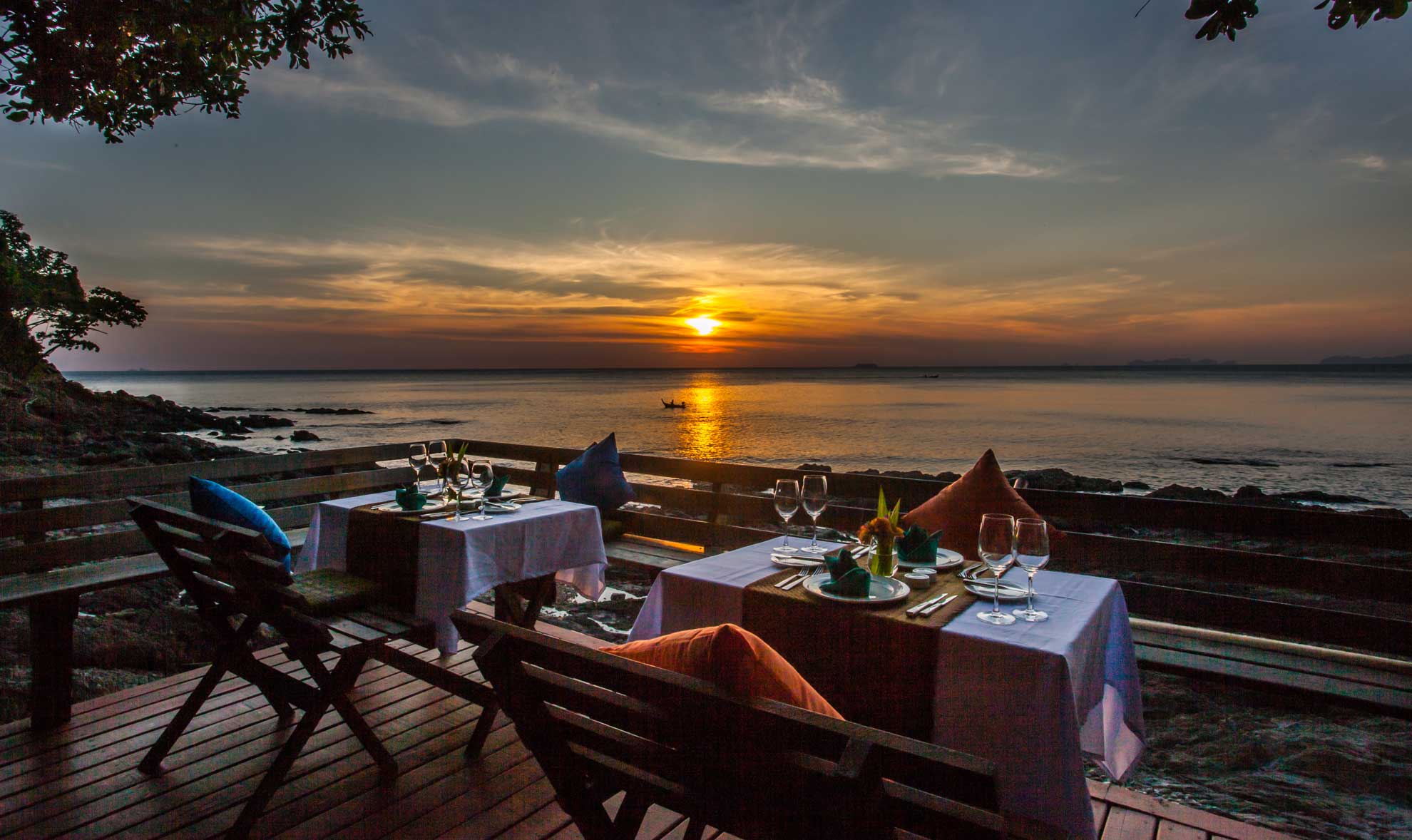 The Reggae Bar's one menu offers over 30 different types of cocktails, and there is a daily happy hour from 6:30pm – 7:30pm to cheers another day of island life. The menu also offers a selective tapas menu and some more hearty meals. From chicken satay to nachos, there is something for everyone if you get hungry.
For dinner at the resort or cocktails at the Reggae Bar (or both!) it's advisable to arrive around 5:30 – 6pm at Crown Lanta's reception, and from there you will be whisked uphill to your dinner destination.
For more information, or to book a table, call the Crown Lanta Resort & Spa on +66 (0) 7562 6999 or email them at [email protected]