A mountainous island, covered in dense forest, and offering long, clear beaches with gentle lapping waves. Koh Lanta is truly an island of nature.
Koh Lanta is one of the lesser visited Islands in Krabi Province, so if you are looking to experience Thailand's 'Jai yen yen' relaxed attitude then Koh Lanta island is the perfect place. While the island has some larger than life neighbours, such as the stunning Koh Phi Phi and the luxury resort haven of Phuket, Koh Lanta doesn't need to compete, confident in the fact that those are looking for real island life will find their way to the Lanta's long stretches of empty beaches and cute cafes, restaurants and people. Those looking for luxury are also in for a treat, as while the island cannot boast Michelin starred restaurants or chain resort hotels, it instead offers adorable and enchanting luxury resorts. So for those looking to both explore Thailand's island life in style as well as accessing its culture without the barrier of going from resort to resort, then like Chiang Mai, Koh Lanta is a great island to experience real Thailand.
Beaches of Koh Lanta
Koh Lanta has lots of pretty beaches to visit. The most popular is Long beach (also known as Phra Ae) on the middle of the island, and as its name suggests, it's a great four kilometre long beach perfect for walking or jogging. Since there is a lot of space, Long beach never feels crowded since most of the shoreline isn't built up and still green. Sunsets on Long beach are amazing. Klong Dao beach is the closest beach to the Saladan Pier, 3 km long with white sand and a few rocks to frame the end of the beach. Klong Dao beach has quite a few nice resorts and restaurants, and Crown Lanta Resort and Spa has a direct access point to Klong Dao beach too (as well as their own private beach cove within the hotel complex).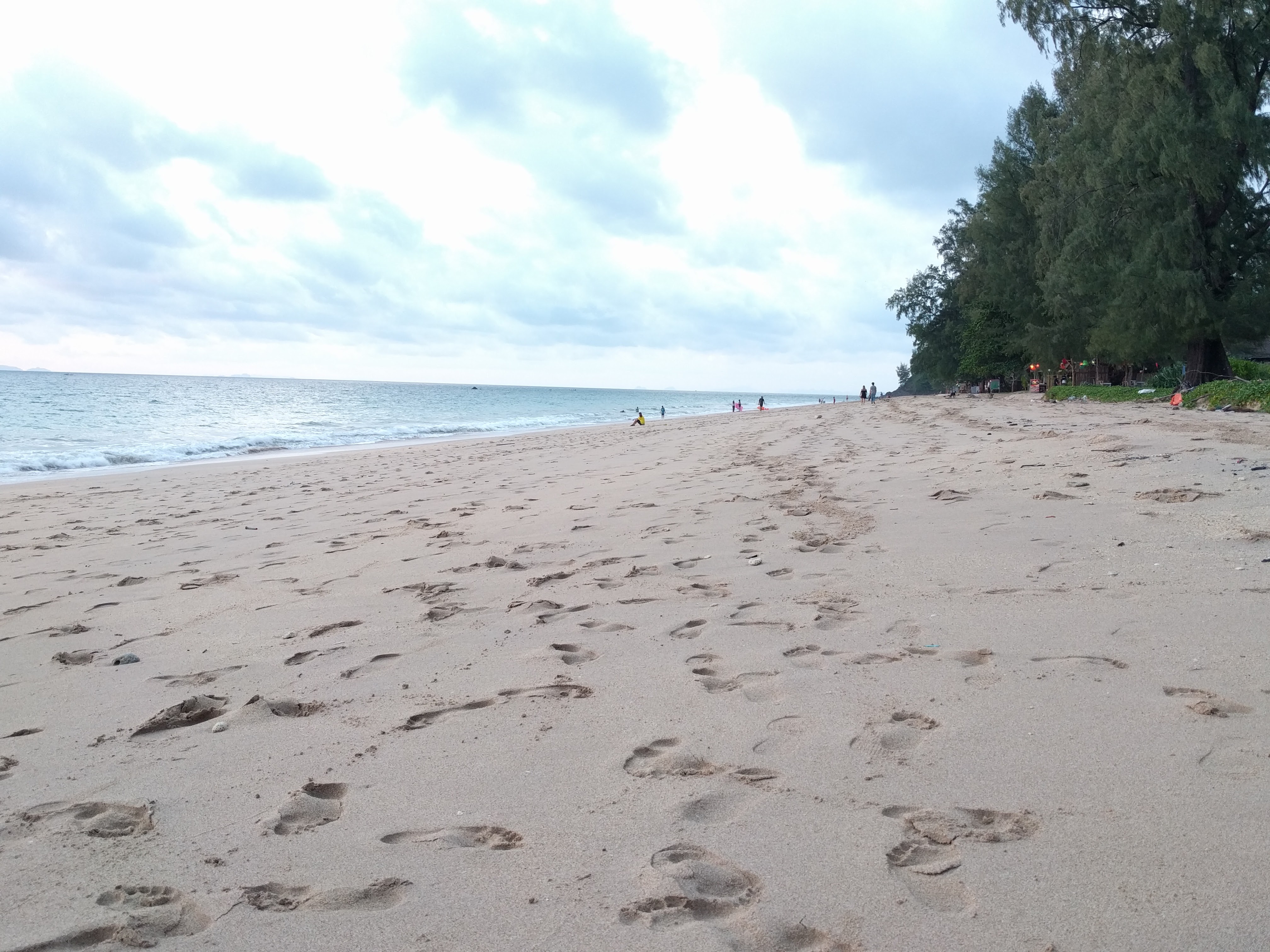 Continuing down the west side of Lanta island is Klong Khong beach, another generously size beach and even more deserted than the rest, probably because it is quite rocky. It's hard to swim here, but it is blissfully free of big hotels and bright restaurants, instead offering small beach huts and local family cafes and beach bars. Next to Klong Khong beach, a little further south, the main road splits and turning left will take you to Koh Lanta's old town area; A blast from the past now offering a few shops, cafes, restaurants and swings to relax and take photos. Turning right, you get to Klong Nin beach, a pretty white sand beach with good swimming, despite the few large rocks visible in the water. Koh Lanta's mountainous terrain and the national park start to become more visible here, and as you continue even further down the island, to the Pimalai Resort and Spa and Bakantiang Beach, and the backdrop of dense jungle is awe inspiring. Nui Bay, Khlong Chak and Bamboo beaches all offer the feeling of being on a desert island far, far away from real life, and although each offers some accommodation and restaurants, life is slower down here.
At the southern tip of the island is the start of Mu Koh Lanta National Park. The park actually spans across the south of Koh Lanta, and a few smaller islands nearby, in total covering  152 square kilometres. In the national park is a short but difficult hiking trail, a beautiful undisturbed beach and a lighthouse, which can be entered and offers great panoramic views. Very near by is a great diving spot with a cave, and within the national park there also a few caves to explore including the popular Tham Khao Mai Kaew and the lesser visited Tham Seua (cave of tigers). You will need a local guide for both, as they are dangerous when navigated alone. Also within the Mu Koh Lanta National Park is the Khlong Chak Waterfall, which is pretty but not swimmable.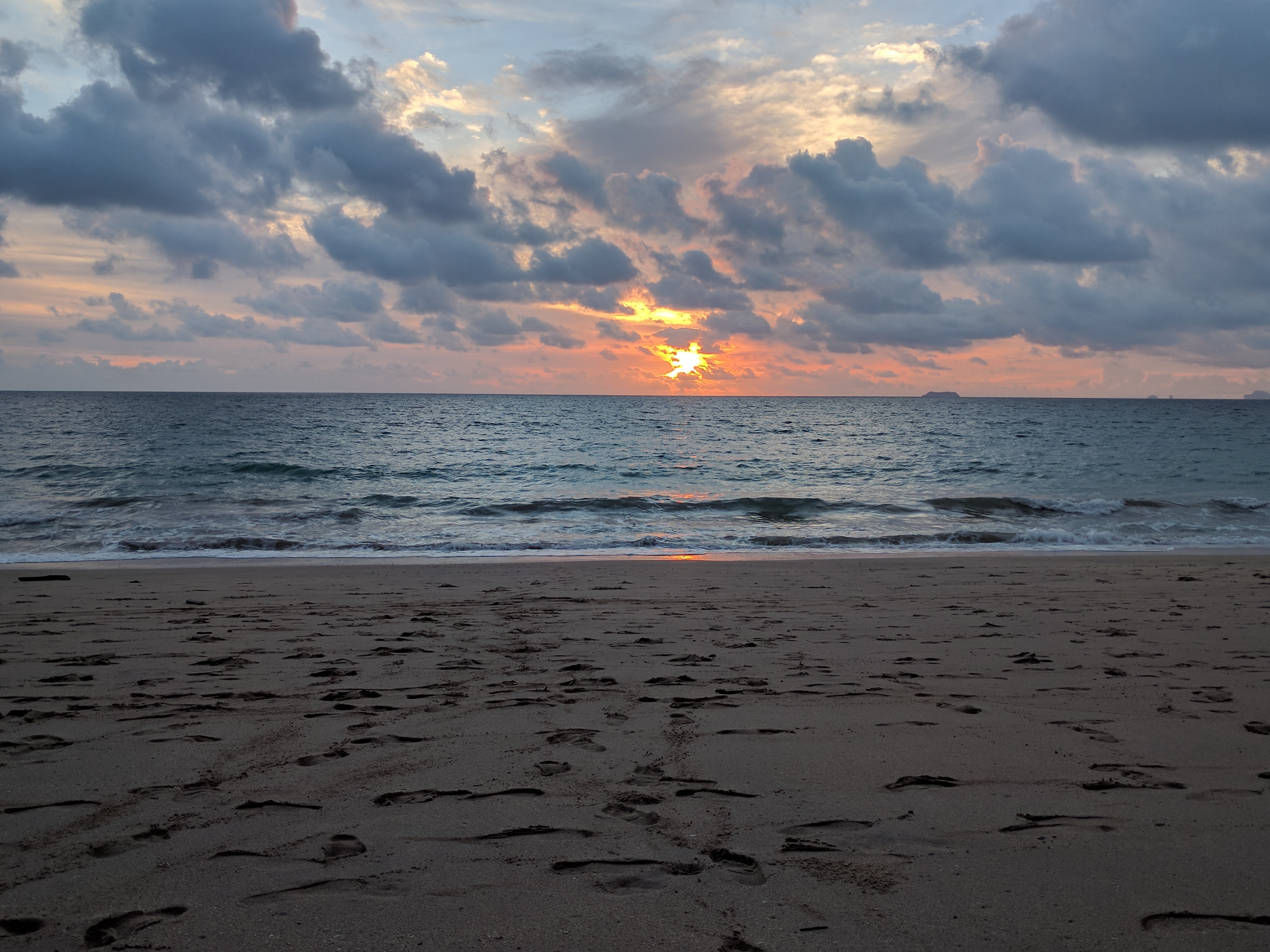 Koh Lanta luxury Hotels
There are three luxury hotels on the island; The Pimalai, The Layana and Crown Lanta. Two of the luxury properties sit at either end of the island. In the north of the Island, on a private peninsula is the beautiful Crown Lanta Resort and Spa. Sitting on its own headland, near to Saladan pier, Crown Lanta Resort is a wonderful place to start your holiday, to leave behind the busyness of Bangkok or Phuket, and melt into the relaxed island life with your own private beach.
To the south is the stunning five star luxury resort, the Pimalai Resort & Spa. Part of the Small Luxury Hotels (SLH) group, the Pimalai is one of the most beautiful beach resorts in Thailand and recently was voted as one the world's most incredible hotel pool views by  CNN Traveler. The Spa at the Pimalai was also included in Conde Nast's converted Johansens Luxury Spa Collection 2017, and luckily the spa is open to outside visitors as well as guests (in case you want to treat yourself, and I can confirm it more than deserves the award).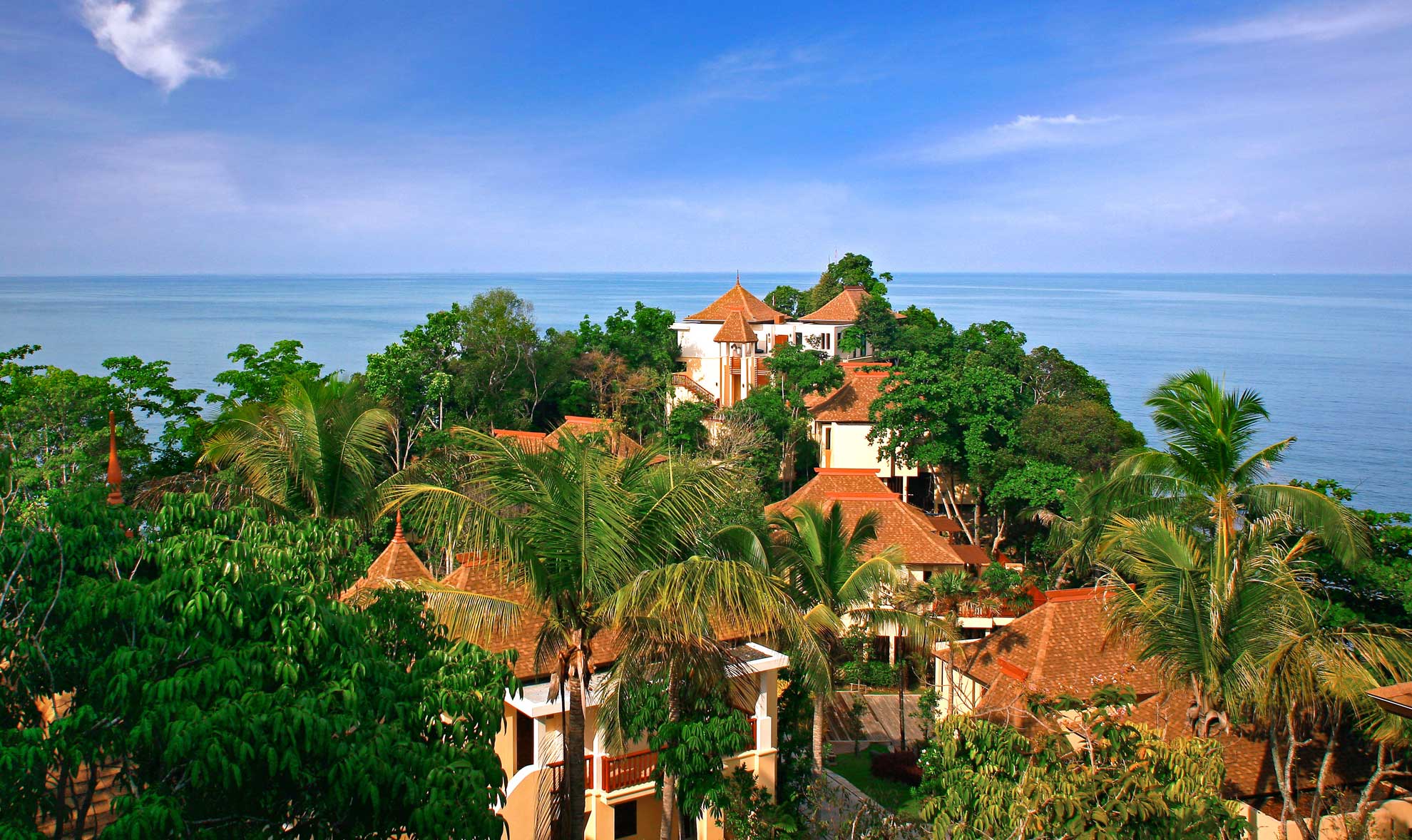 Koh Lanta Restaurants
Koh Lanta doesn't lack for restaurants, and thanks to the friendly vibe of the island it has attracted a range of nationalities over the years, which leads to great, diverse options. From Italian to Greek, Swedish, German, French and beyond, as well as Asian favourites of Thai, Chinese and Japanese, there is something for every palate. Fine dining is harder to find, but luckily the Pimalai offers three different fine dining restaurants. The Table on Koh Lanta is also a notable dining experience, where guests book a seat and are treated to whatever the chef feels like cooking on the day with the freshest seasonal ingredients.
The following restaurants are places to hunt down if you are looking for good food:
The Seven Seas Restaurant – If you are looking for excellent food, outstanding service and the best dinner view on the island, then head to the Pimalai's Seven Seas Restaurant. With a small menu and daily specials, everything is top notch and up the finest standards. Seven Seas has an immense wine list, with fine French bordeaux and delicate New Zealand wines, and they also host a daily happy hour from 5:30pm – 6:30pm so guests can enjoy the sunset. No matter where you are staying on the island, the Seven Seas restaurant is worth the trip.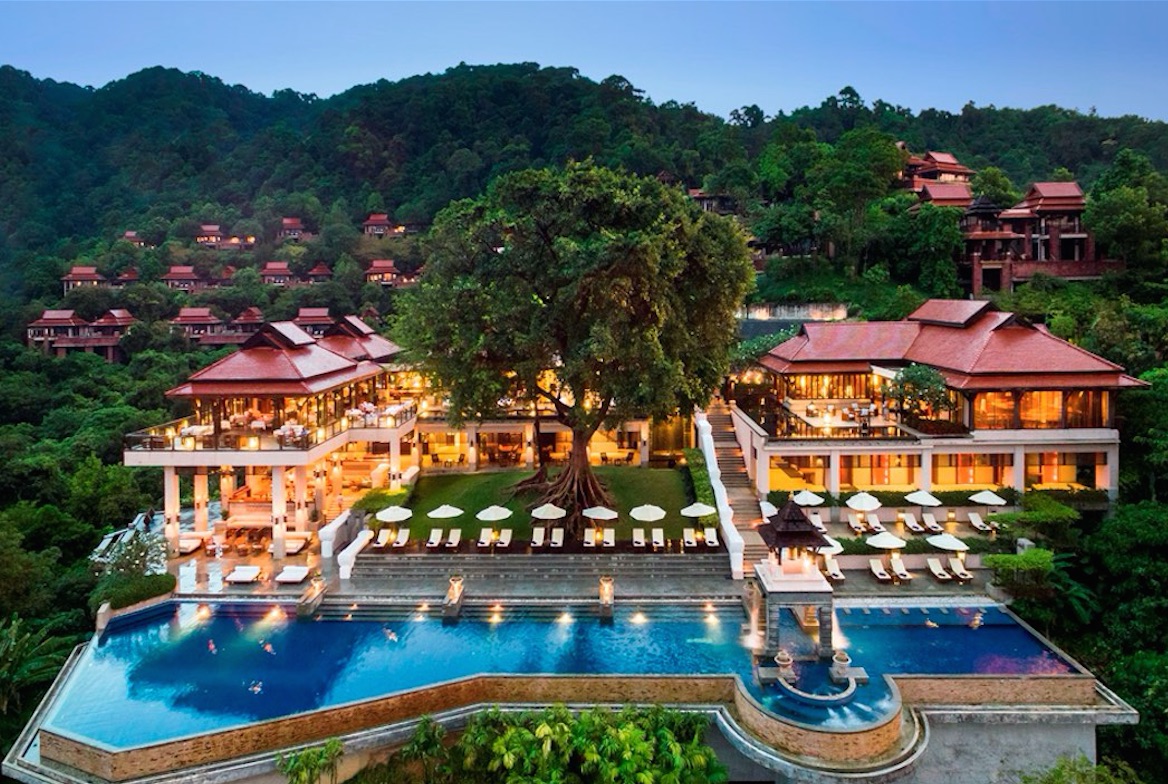 The Cliff – Overlooking a private cove and one of the Crown Lanta's swimming pools, the Cliff restaurant has a large menu of western and Thai food, as well as a range of cocktails, mocktails and smoothies. The Cliff restaurant hosts a generous seafood BBQ buffet every Saturday with fresh local produce. Plan your stay to include the buffet and book a table in advance via [email protected]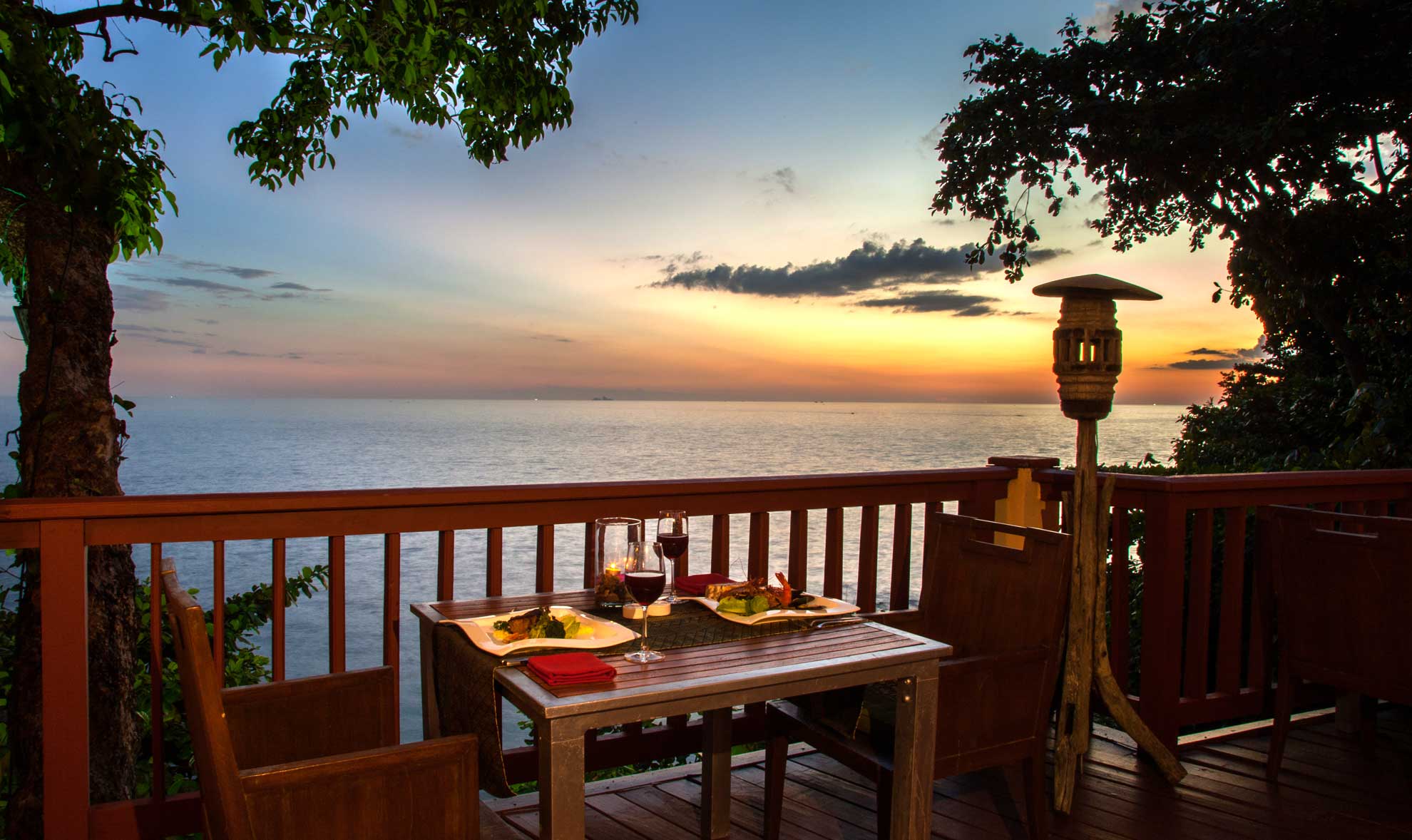 The Table Lanta – A fun and delicious experience. Reserve a chair or two at the long table, meet and greet the other guests and await the Chef's daily specials. There is no menu; every dish is prepared based on fresh, seasonal produce from local markets and what Chef Dew decides to cook on the day! Pre-booking is essential and dinner starts daily at 7:30pm. Call +66 (0)8 228 52 352 or email [email protected] to reserve your chair.
Time for Lime – This is the restaurant part of the cooking school attached to the amazing Lanta Animal Welfare charity. In the daytime the area is a cooking school but from 5:30pm the bar and restaurant opens for creative lime cocktails and delicious Thai- Fusion dishes. All profit goes back into helping animals on the island and province and the food and beach views make Time for Lime worth a visit or two. For more information see Jetset Times.
Tides –
Part of the Layana Resort, Tides is mostly frequented by hotel guests, but is also open to the public. Located on Klong Dao beach, lunch and dinner offer great views and the food exceeds expectations. A menu of both international and Asian dishes, Tides offers a delightful meal with excellent service.
Spice and Rice – The second of the three Pimalai restaurants, Spice and Rice offers fine dining Thai Style. Don't let the name scare you, all dishes can be adjusted to suit tastes and the menu offers many traditional (non-spicy) dishes. This is ideal for those new to the Thai cuisine.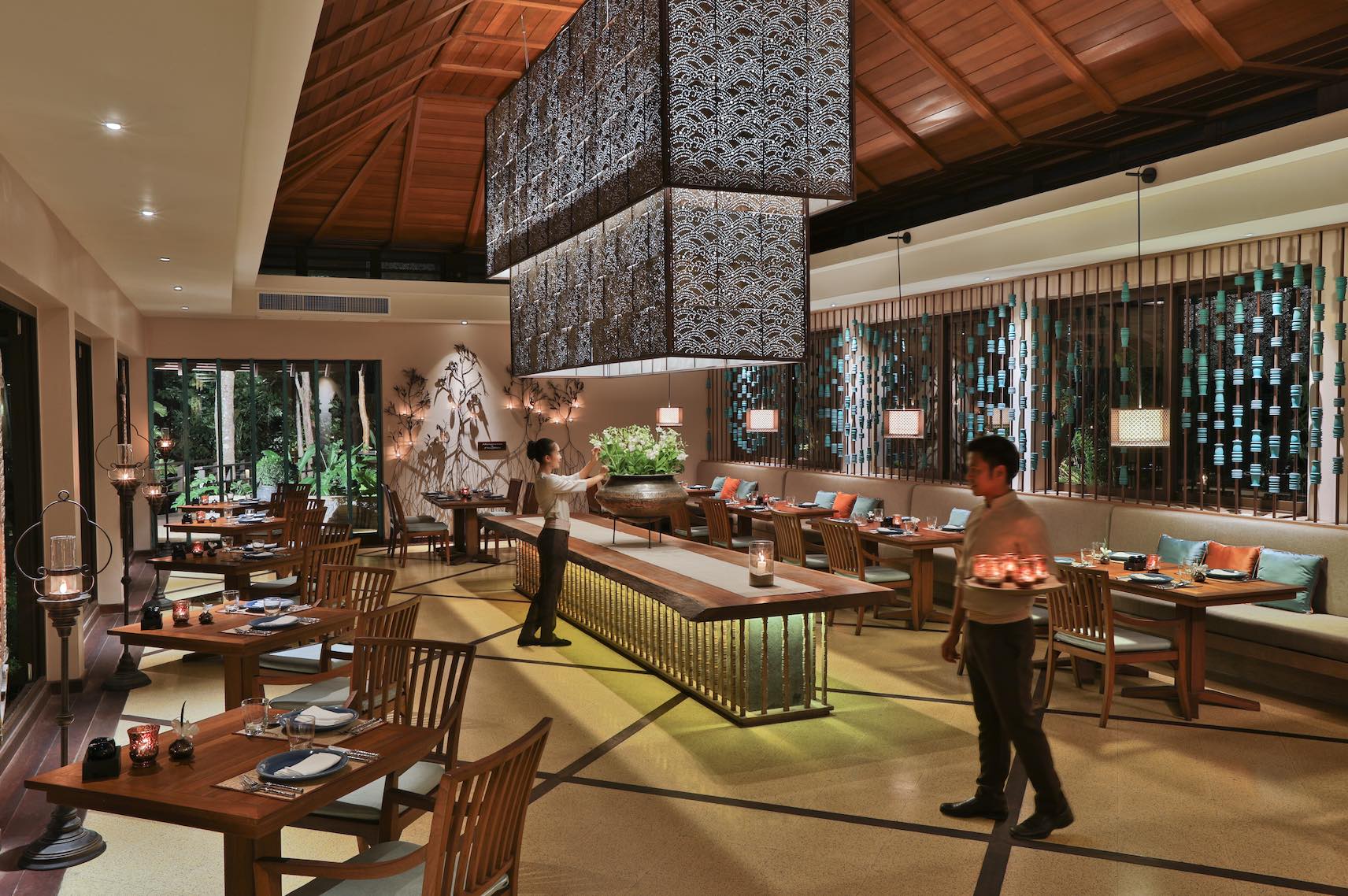 Rak Talay – An extensive menu of Thai and seafood dishes in a modern restaurant right on the Pimalai beach, Rak Talay is perfect for those wanting to sample a taste of the Andaman sea. As well as the restaurant, there is an accompanying bar with a daily happy hour starting at 5:30pm – ideal for sunset.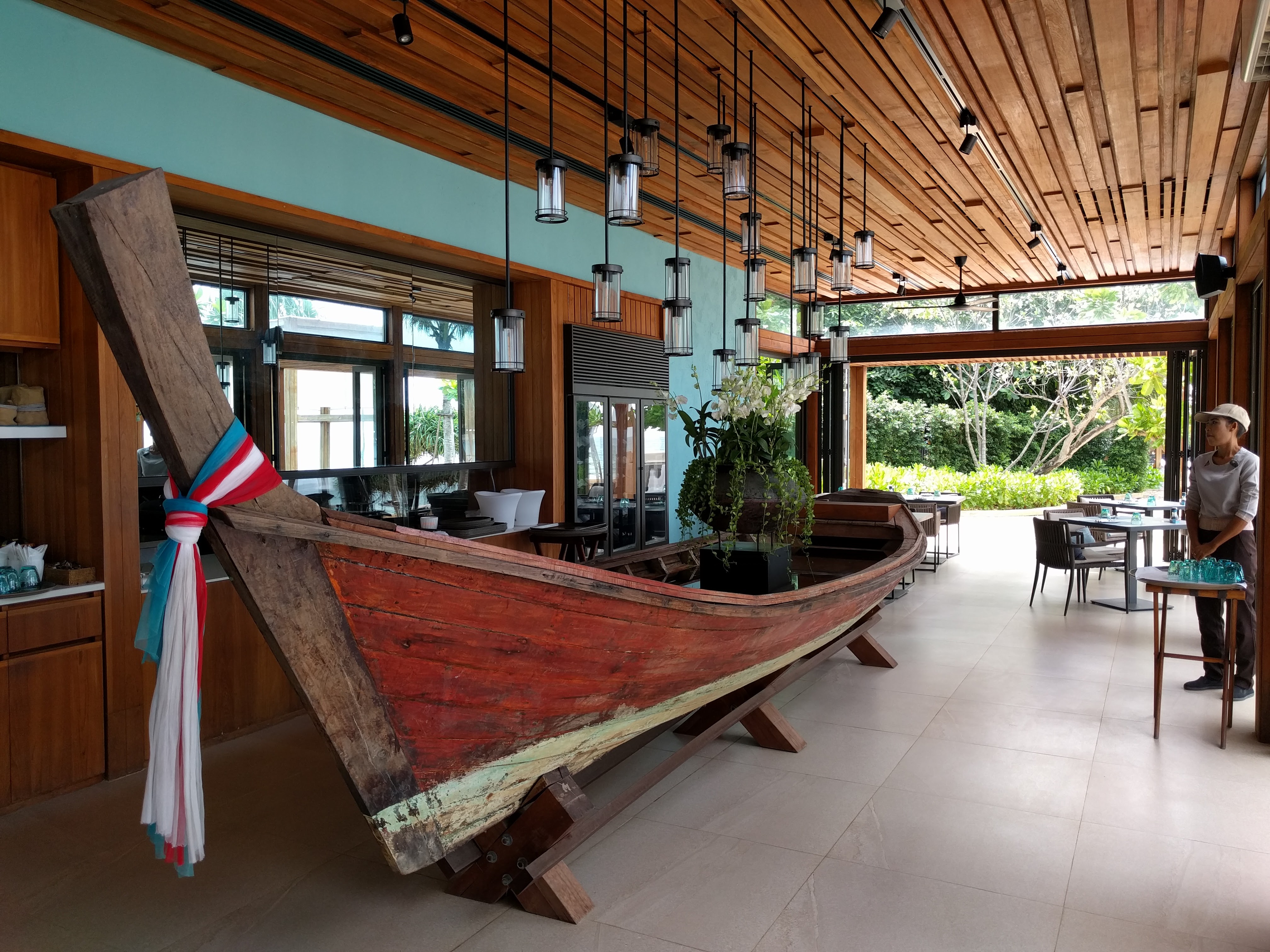 Reggae Bar – don't let the name influence you. This reggae bar is part of the Crown Lanta resort and offers amazing sunset views, as well as an extensive cocktail menu and a daily happy hour from 6:30pm – 7:30pm.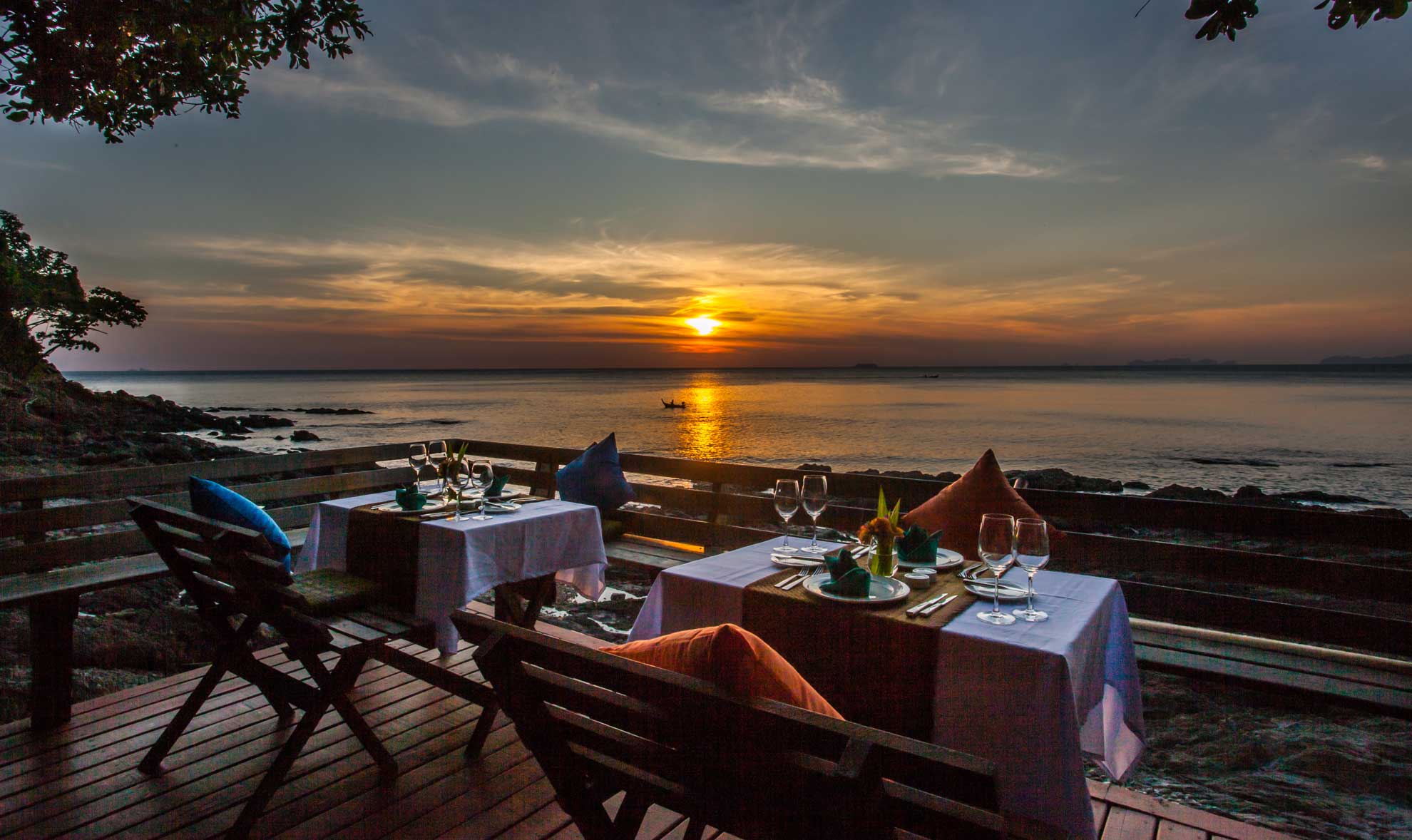 Italian delights – If you are looking for great pizza then head to Sole Mare Italian Pizzeria and Restaurant. Run by an Italian who imports or grows all the ingredients himself, the pizza at Sole Mare is outstanding. An unusual name for a restaurant, The Frog has a delicious menu of burgers and pasta. Go through the restaurant to find the secret garden at the back.
Activities on Koh Lanta
One of the most highly rated cooking schools in Thailand, not only will you learn the art of Thai dishes, but all the profit made by Time for Lime goes directly back to the Lanta Animal Welfare Centre. Their work with animals on the island has been incredible – the Founder of Lanta Animal Welfare Centre, Junie Kovacs, estimate back in 2014 that they have sterilized and Rabies vaccinated around 85-90% of the dogs on the island! Lanta is one of the few places in Thailand where you don't see animals in pain on the road and I highly recommend making a donation to them (here), as a little money goes a long way on Lanta! 
For Digital Nomads needing to work, entrepreneurs who want to check up on their business, or anyone looking to spend some time online, Kohub is Koh Lanta's first co-working space and offers fast wifi and a great community.
Diving
From taster dives to open water certification and beyond, the Andaman sea region has lots of excellent dive spots. Within the Pimalai resort is Scubafish dive center, or further north of the island is Kon-Tiki dive center with an impressive dive vessel and high quality standards.
Motorbikes
Throughout the island, you can rent scooters to explore, and the roads are pretty safe and empty (although have some large potholes). There are also bigger bikes available, from 250cc dirt bikes to more classic motorbikes from road exploration. Ask at your hotel for more information and the different models available.
Trips
While Koh Lanta has enough beaches and areas to explore, it's a good idea to get out on the water and explore the sea too. For divers, there are daily trips out to different sites, and for everyone else there are fun day trips to Koh Phi Phi (to see the famous Maya bay), a 3-island and 4-island tour, or Koh Haa (5 island) tour. Near to Koh Lanta is the stunning Emerald cave which can only be accessed through a cave in the rock. The Pimalai offers a sunset cruise to Koh Haa which includes an afternoon of snorkelling, followed by wine, beer and canapes on the return journey.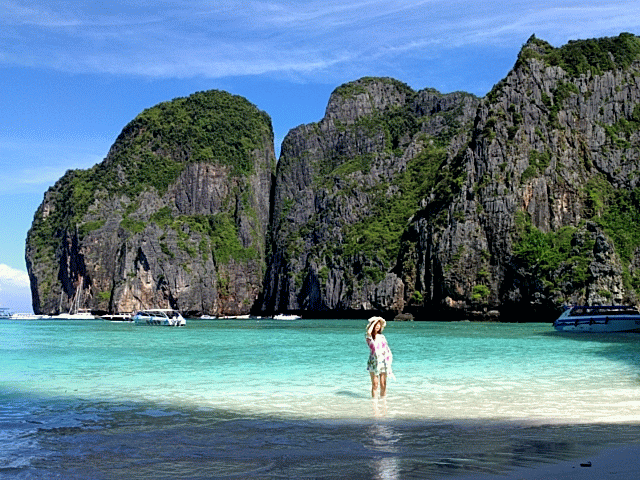 Weather
Year round, Koh Lanta is always a warm 26-32 degrees Celsius, and has two seasons – Dry and Monsoon. The dry season is the best time of year to visit; November to April is dry, sunny and boasts daily blue skies. However, because of where it is located, January and February are the only two months that can be counted on being dry and sunny. The rest of the year occasionally sees rainy days, which can actually be a relief to the daily bright sunlight. Cool winds from the west counter the relatively high humidity Koh Lanta gets. Although the seasons don't matter so much to visitors, it's worth remembering some restaurants and shops do close for the low season (but then this happens all over Thailand, except Bangkok and now Chiang Mai, since even in the low rainy season the city is flooded with Chinese tourists).
Getting to Koh Lanta
Situated in Krabi province, there are 3 different airports serving the island. The best option is Krabi airport, which has direct flights from Chiang Mai with Air Asia (2 hours). From the airport, the easiest way is to arrange a transfer with your hotel or take a taxi. There is also a mini van that comes from Krabi town and stops to collect people at the airport, but the last van is at 16:00 and it is advisable to book ahead in advance to guarantee a seat. The minivan costs 400 Baht, while prearranged transfers are around 1,500 per person, and a private taxi will cost about 2,500 Baht (for up to 4 people). The last car ferry heads to Koh Lanta at 10pm and after that there is no way to get to the island at night – plan accordingly!
You can also go via Phuket airport or Phuket Island. From the airport you can catch a minivan (around 2,000Baht) or private taxi for around 4,500 Baht, both of which will take around four hours to get to Koh Lanta. If you are already on Phuket, then there is a slow passenger ferry (4 hours) and a fast speed boat (1 hour, 45 mins) to Saladan Pier on Koh Lanta. Both boats stop at Koh Phi Phi on the way.
Trang is a smaller and less popular airport to go by, but there are good connections from Chiang Mai via Bangkok. Minivans can be booked for up to six people for around 4,000 Baht, or there are transfers available per person. The transfer includes a ferry ride from Trang, via smaller islands and eventually to Koh Lanta, and is a nice way to see some smaller islands in the Andaman sea.
Coming up soon are Luxury guides to Koh Samui and Phuket, so to keep up to date with spectacular properties and luxurious spots in Thailand like 'Luxurious Chiang Mai' on Facebook. And if you are considering visiting Chiang Mai then order our ultimate travel guide to luxury in Chiang Mai city on Amazon.