The Best of Koh Samui is a guest post from the talented writers at The Content Castle. If you are a writer in need of a luxurious break, then consider one of their writer's residencies. 
Koh Samui is Thailand's second-largest island, with an array of white sandy beaches and idyllic resorts and restaurants. Whether you prefer fine dining, drinking cocktails in a pool-side bar, or dancing into the early hours of the morning, Koh Samui is big enough to accommodate all tastes and is a great base to explore the beautiful islands in the Gulf of Thailand.
Beaches Galore
Samui has a range of stunning beaches to offer, from expansive stretches of sand packed with vast choices of restaurants, to quiet alcoves to find your own quiet piece of paradise. Chaweng, Samui's main town, hosts the longest beach on the island and offers an array of restaurants, bars and clubs. With plenty of places to sip cocktails, eat fresh seafood and dance the night away if you wish, this is the place to be if you like a bustling atmosphere. Lamai, a little further south, is not as busy as Chaweng, but still offers a wide range of accommodation and places to eat, providing a happy medium.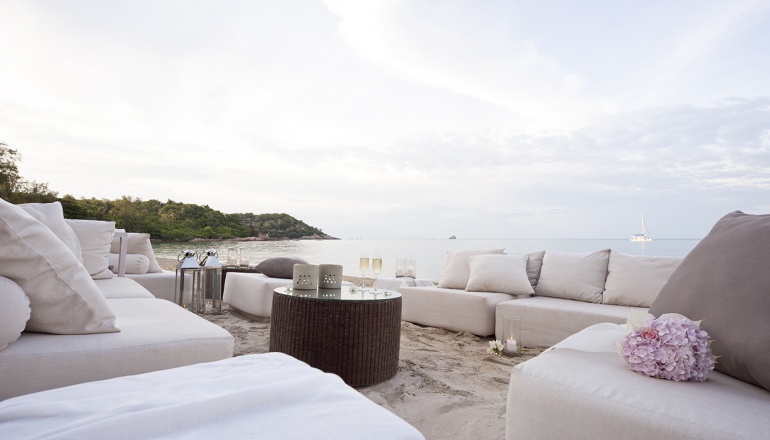 For a quieter stay, Bophut – in the northern tip of Samui – is a popular choice. Close to the popular tourist attraction, the Big Buddha, plus the Fisherman's Village, this is a great place to browse the boutique shops and art galleries. There's also a Friday night market. Another quieter area of Samui is Lipa Noi; both this and Bophut have plenty of accommodation options for couples or families looking for a luxury holiday. Lipa Noi has calm, shallow water, perfect for children. There's not much in the way of nightlife, allowing for a peaceful night's sleep.
Luxury Resorts and Villas
Many of the resorts on Samui have spas and restaurants on site so guests can enjoy a massage and high quality cuisine without even having to leave the grounds of their accommodation. However, if you like to be in the middle of the action, SALA Samui Chaweng Resort is one of the many luxury accommodation options only five minutes walk away from Chaweng town center. SALA offers uniquely designed rooms, a highly-rated restaurant and a spa, meaning guests can enjoy the comfort of the resort, or head into town as they wish. For a more laid-back option, Lamai has plenty of hotels and resorts on offer, including The Renaissance Resort and Spa, which is only four minute's walk to the Lamai night market.
For those seeking a more peaceful vibe, head to Mae Nam in the north of the island with views out over to Koh Phangan. Belmond Napasai is one of the best options in this area, featuring modern seafront villas and a spa, with tropical gardens on one side and a quiet, relaxing beach on the other. Another quiet choice is The Siam Residence and Boutique Resort in Lipa Noi on the West Coast of Koh Samui on Santi beach, it's a great place to relax and rejuvenate.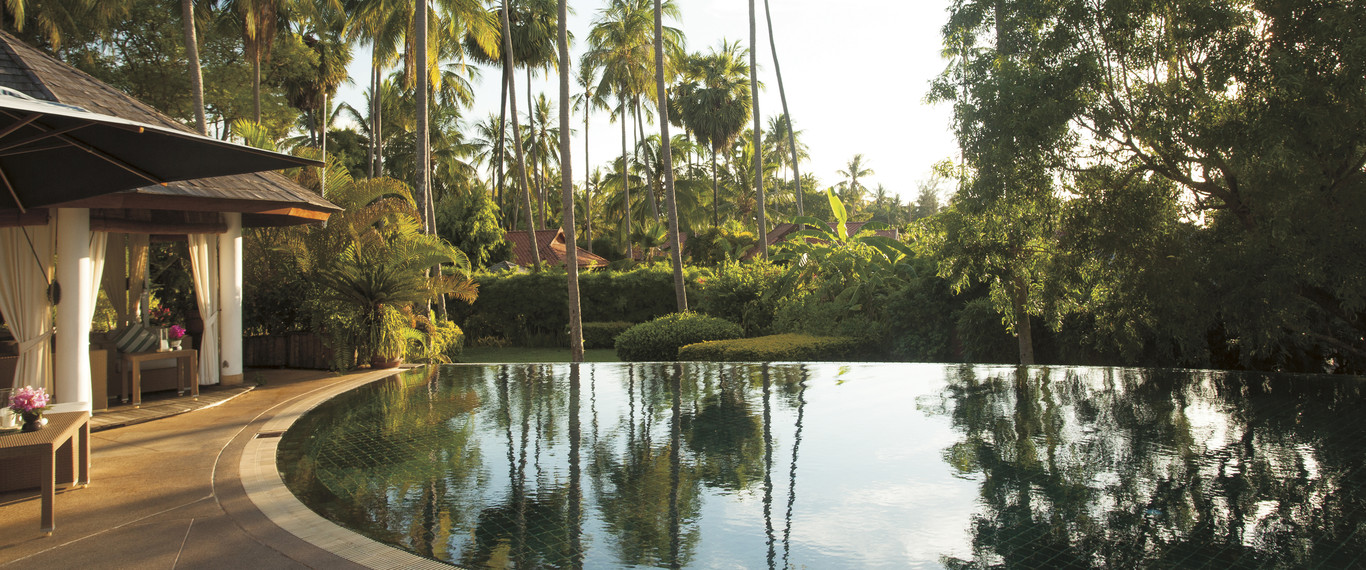 Airbnb is another great option, with various luxury homes and villas to rent all over the island. This could be particularly good for family or group holidays as they offer large villas in gated communities with multiple bedrooms. Some rentals will arrange staff for your stay, for an experience more like a hotel, otherwise you're free to choose somewhere with complete privacy to go at your own pace. Click here to get $30 of free airbnb credit.
Finally, a personal favourite is The Library, a beautiful design hotel with an impressive red swimming pool and equally impressive library. A paperback copy of Luxurious Chiang Mai is on the way to that library soon!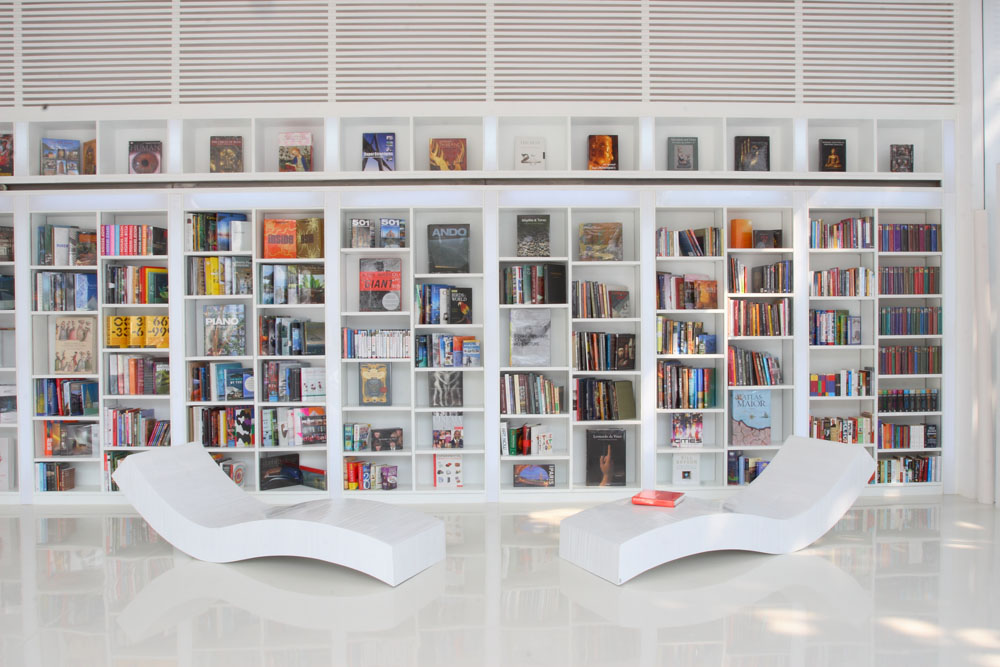 Culinary Delights
Eat in total darkness at Dining in the Dark to awaken your taste buds! Guided by blind or visually impaired staff, you'll be asked to leave all phones, watches or anything that generates any kind of light outside whilst you enjoy this nine-course culinary experience.
The aforementioned SALA resort has a sister resort further north at Choeng Mon beach. Its restaurant offers a fine-dining experience, and guests can hire a private gazebo (prior booking required), or enjoy an afternoon tea. The restaurant offers an extensive breakfast buffet, a large selection of Thai and international foods, plus a comprehensive wine list.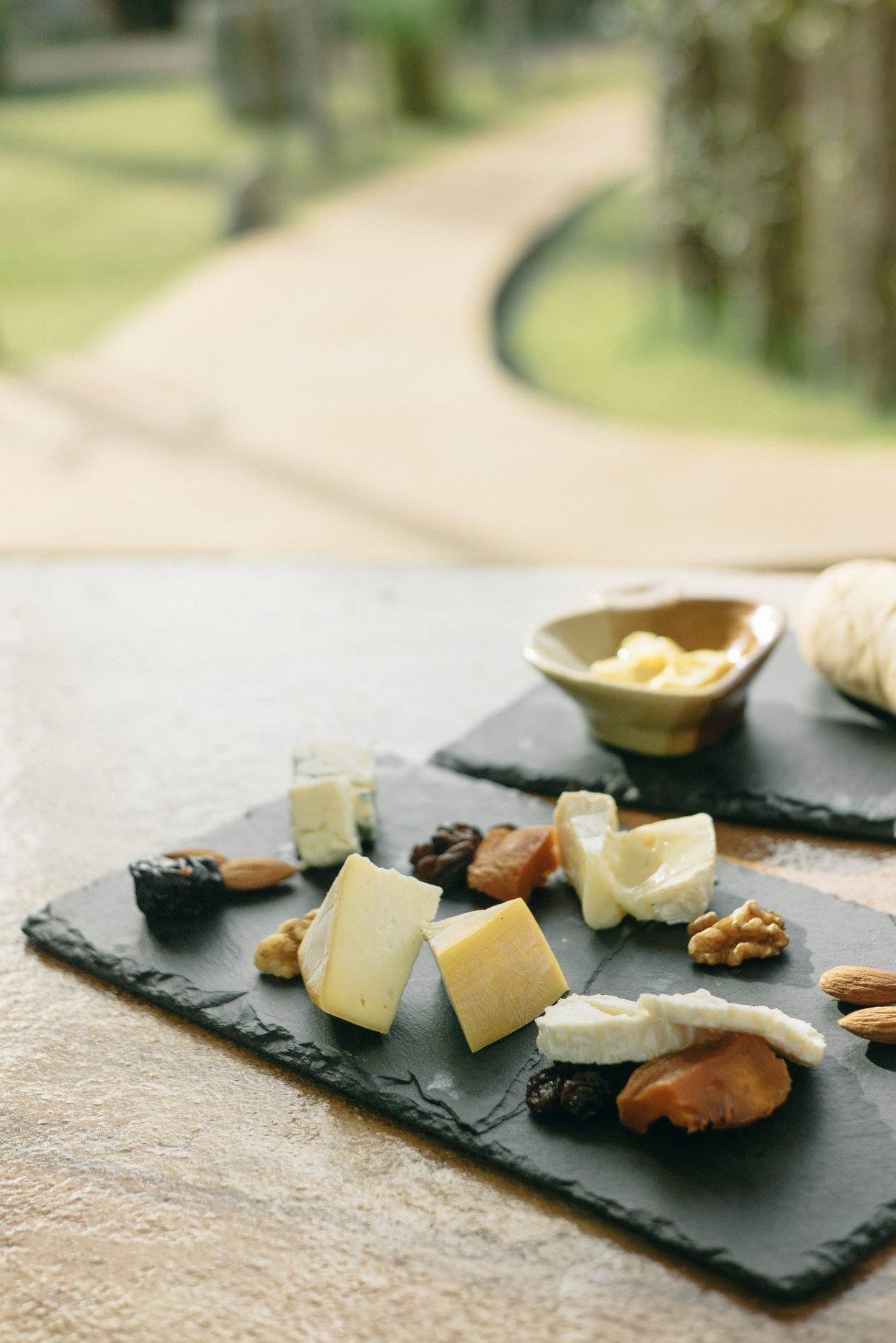 PASSA in Mae Nam is part of the Khwan Beach Resort. The Flemish-born executive chef sources the finest quality food and his passion for creating unique French-Thai fusion dishes is apparent in every bite. At the time of writing, the restaurant was voted #1 on Tripadvisor, the steaks and the seafood being solid favourites with guests. PASSA offers pool villas and luxury 'tents' (also known as 'glamping') plus wedding and celebration packages.
Activities: Explore or Unwind
Chartering a yacht or speedboat is one of the best ways to explore Samui and the surrounding areas with the freedom to be able to explore on your own time. Ang Thong Marine Park is the perfect place to visit for snorkeling, swimming and forest walks. Guests can enjoy diving off the coast if they wish, kayaking around the coasts or hiking through the jungle. This mostly untouched cluster of islands is perfect for exploring with your own chartered yacht. These can be rented with a full crew for sunset trips, half days or overnight trips to explore the islands surrounding Koh Samui.
For a more relaxing, indulgent experience on the island, visit one of the many luxury spas on Samui. The tropical Tamarind Springs Forest Spa comes highly recommended, with it's lush forest setting and excellent choice of packages for the full spa experience. Pick your massage of choice; from yoga and Thai massage to stretch out and loosen up the body, to oil massages, reflexology and facials. There are also herbal steam caves and plunge pools to cool off, plus snacks and drinks are available during your visit.
For those who may want to explore the interior of the island, there are a number of waterfalls on Koh Samui. A popular one is Na Muang, approximately 6 miles inland from Na Thon, as it has two impressive cascades and a natural pool to take a cool dip. The waterfalls can be seen as part of tours, or cars and motorbikes can easily be hired, or your resort will be able to arrange a driver for you.
How to get to Koh Samui
The island has an airport offering some international flights plus regular flights to Bangkok. If travelling from another nearby island there are regular boat services or private speed boats can be hired. Often a pier or airport pick-up is included with your accommodation.
Getting around on Koh Samui is easy thanks to the one main ring road around the island. Cars or motorbikes can be hired from plenty of places on the island, or your resort will be able to arrange a private driver or taxi when required.
Explore the Neighbouring Islands
Koh Phangan is only a 30 – 45 minutes ferry ride from Koh Samui, or even faster by speedboat. With laid-back, peaceful vibes, Phangan is a perfect place to relax and visit one of the many yoga centres on offer. Yoga and meditation retreats are available as well as detoxing retreats for people who may want to clear out the toxins and reinvigorate the body.
Koh Tao is the next island along after Koh Phangan and attracts snorkelers, divers and aspiring dive teachers from all over the world. The water is reliably clear and calm and is the perfect place for those who like being in the water to explore. Alternatively, take a boat trip, or hire your own, to stay above the surface and enjoy the gorgeous turquoise sea views and mountainous backdrop.
Koh Samui has something for everyone, and with the neighbouring islands easily accessible, including an airport right on Samui, it's the perfect holiday spot.