A recent advertisement in Bangkok Airways magazine was for a hotel called 'The Library'. As a writer, Thailand expat and hotel lover my interest was immediately sparked, but what was even more intriguing was that the advertisement didn't mention anything about the hotel or its location….what? The photograph wasn't particularly stunning (or understandable), and the Thailand country location could only be guessed from the .co.th ending of The Library's website. A clever way to get people interested or sloppy mistakes by the designer?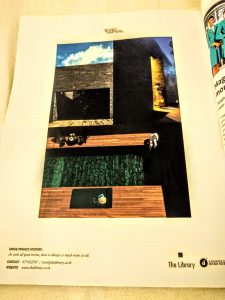 What I first thought was the press department's failure quickly switched into me being incredibly impressed. This exquisite 26 room hotel's advert (which I later found to be located on Koh Samui) was the only ad in the 162 paged magazine that had successfully got me onto their website. Their lack of information, and deliberate mystery had piqued my interest enough to search the hotel out. The Four Seasons had bought three adverts featuring stunning beaches and estates, and yet The Library, who gave nothing away about their resort in the advert, has a stunning property with an impressive blood red pool, expansive grounds and a library that is reason enough to travel halfway across the country to visit!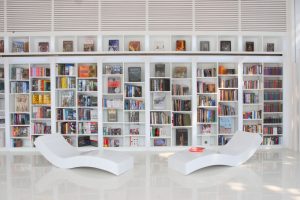 Sure the hotel could have (and maybe should have) featured the swimming pool in the advert, but the mystery and effort that potential customers go through to search out the property made it feel even more special. My overall impression; The Library doesn't need customers….. they want those worthy of finding them in the first place.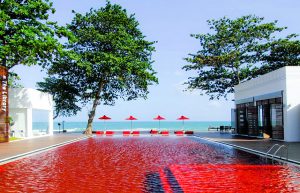 And the Bookmark room – watch this space – one day I shall be writing from there!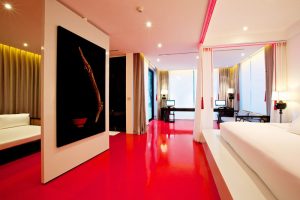 *Note that they have since changed their website from www.thelibrary.co.th to www.thelibrarysamui.com perhaps to make it more clear where they are?!