On the border of Thailand and Laos is the impressive 1,700 metre peak of Phu Chi Fah.
If you make the short climb up the mountain (around 760m from the car park) you will be rewarded with breathtaking views, and a near bird's eye view of Bokeo province valley and the mighty Mekong River below.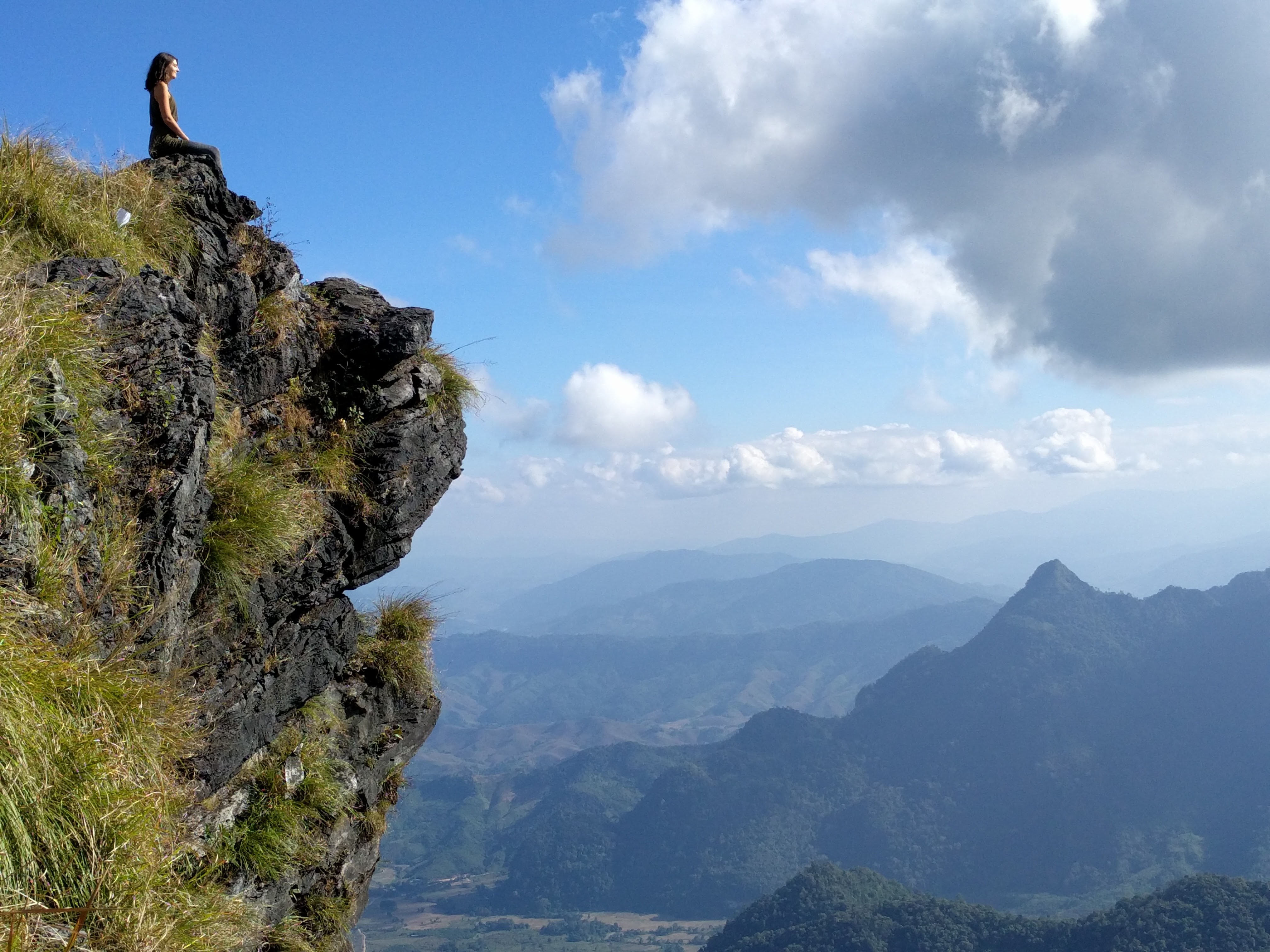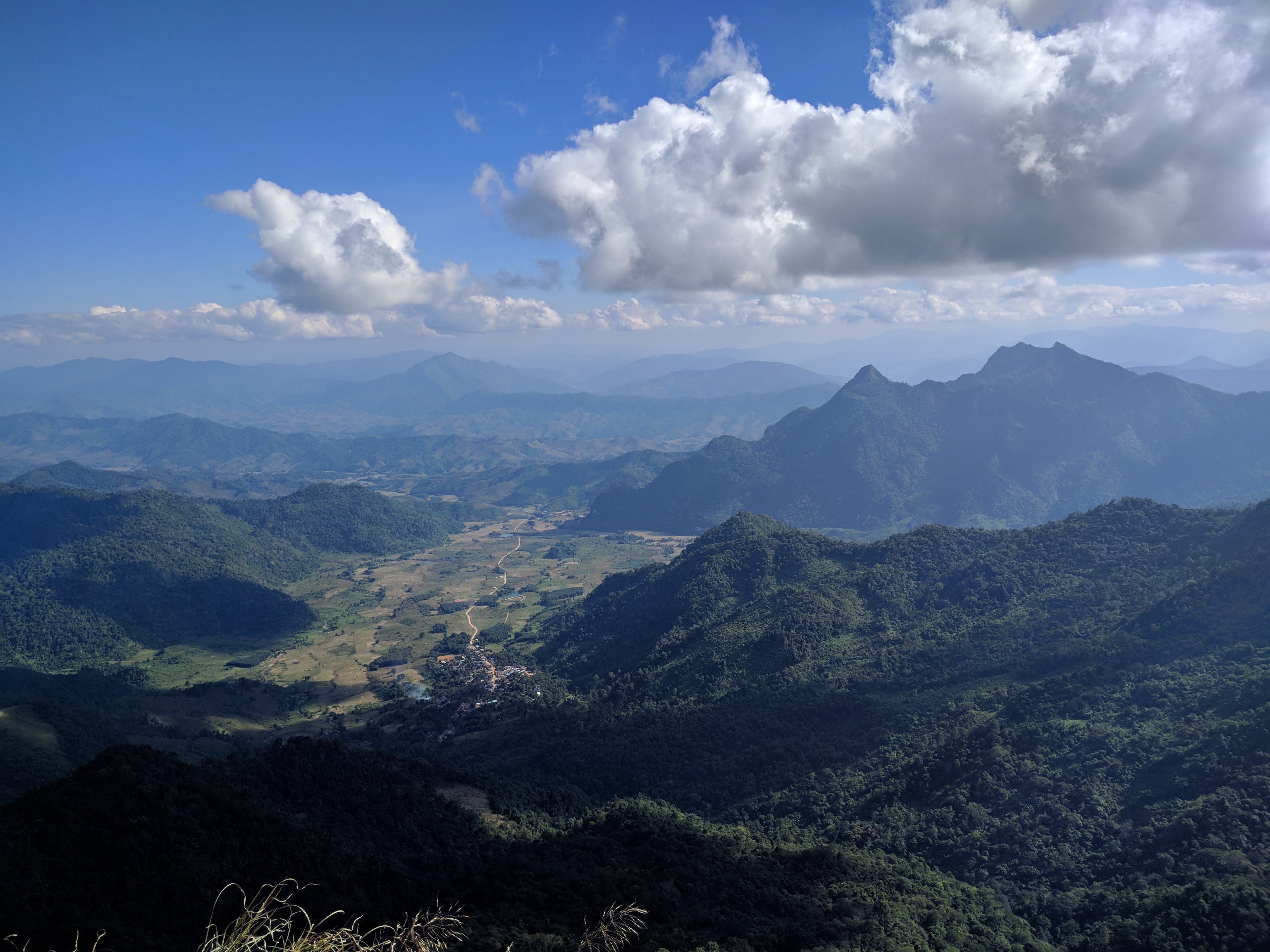 Phu Chi Fah viewpoint is part of the Phu Chi Fah Forest Park in Chiang Rai province, and around a 4-5 hour drive from Chiang Mai. The peak is famous for its impressive sunrises, with the scenery revealing itself slowly at 6am. The valley is usually filled with fluffy cloud cover, the tips of the mountains surrounded by clouds and making them look like small islands of the sky. As the sun rises, the clouds disappear, revealing the depth of the valley and the stunning mountain ranges in every direction. Phu Chi Fah is the border of Thailand and Laos, so if you lean out far enough (not recommended) you will will be in another country.
The best time to visit Phu Chi Fah is between November – early February, as this will guarantee the clearest views and the lowest temperatures. Since most of Thailand is above 30 degrees most days of the year, Thai's rush to Phu Chi Fah during December to experience the uncommon 'cold' weather. Dawn is also a busy time, with most people camping on the main road nearby and waking up at 4:30 am to get prime viewing spots. Dawn is busy at Phu Chi Fah as this is what hundreds of people come to the Forest Park to see and while the experience and pictures are worth it, don't expect the morning to be peaceful.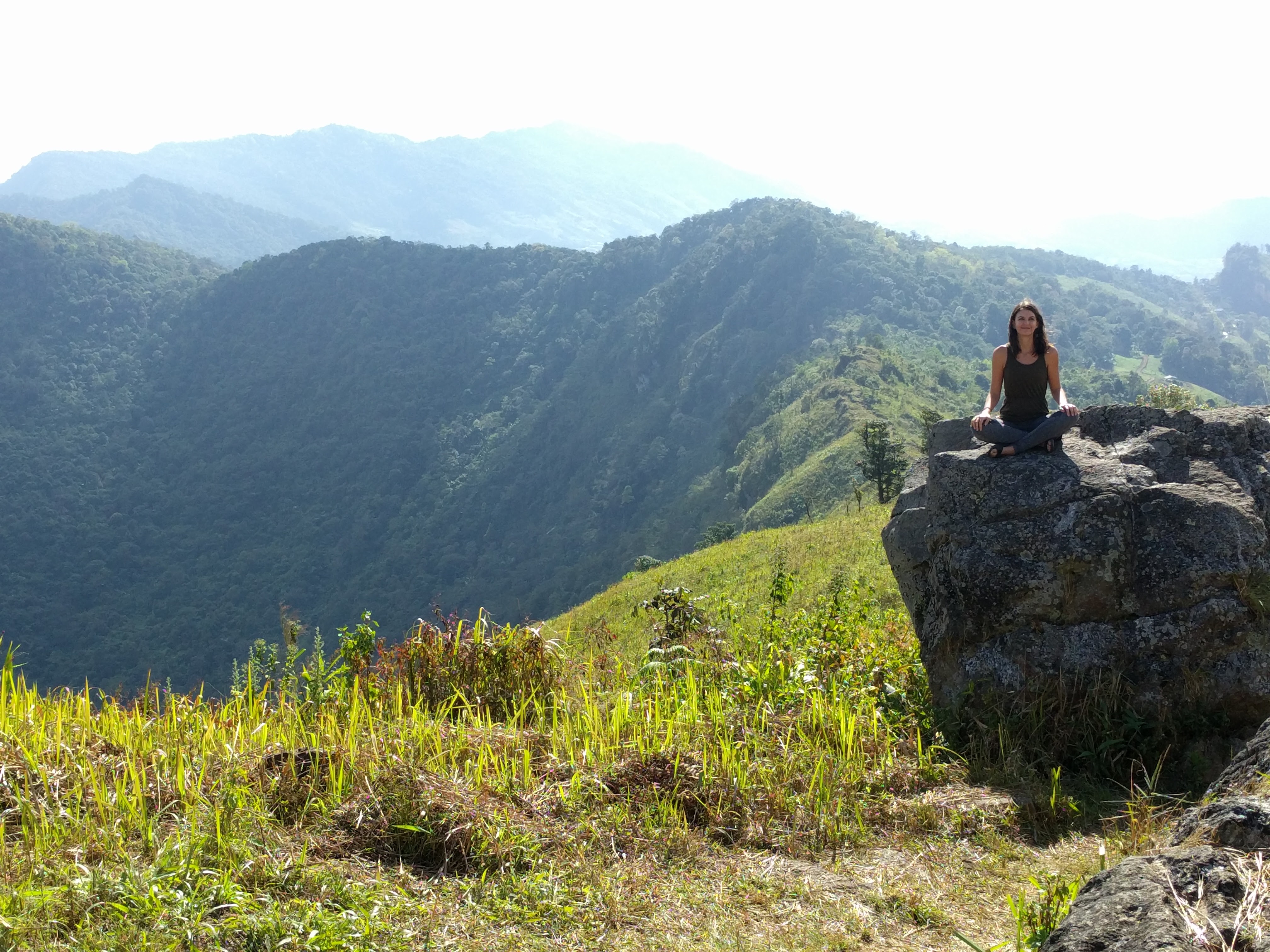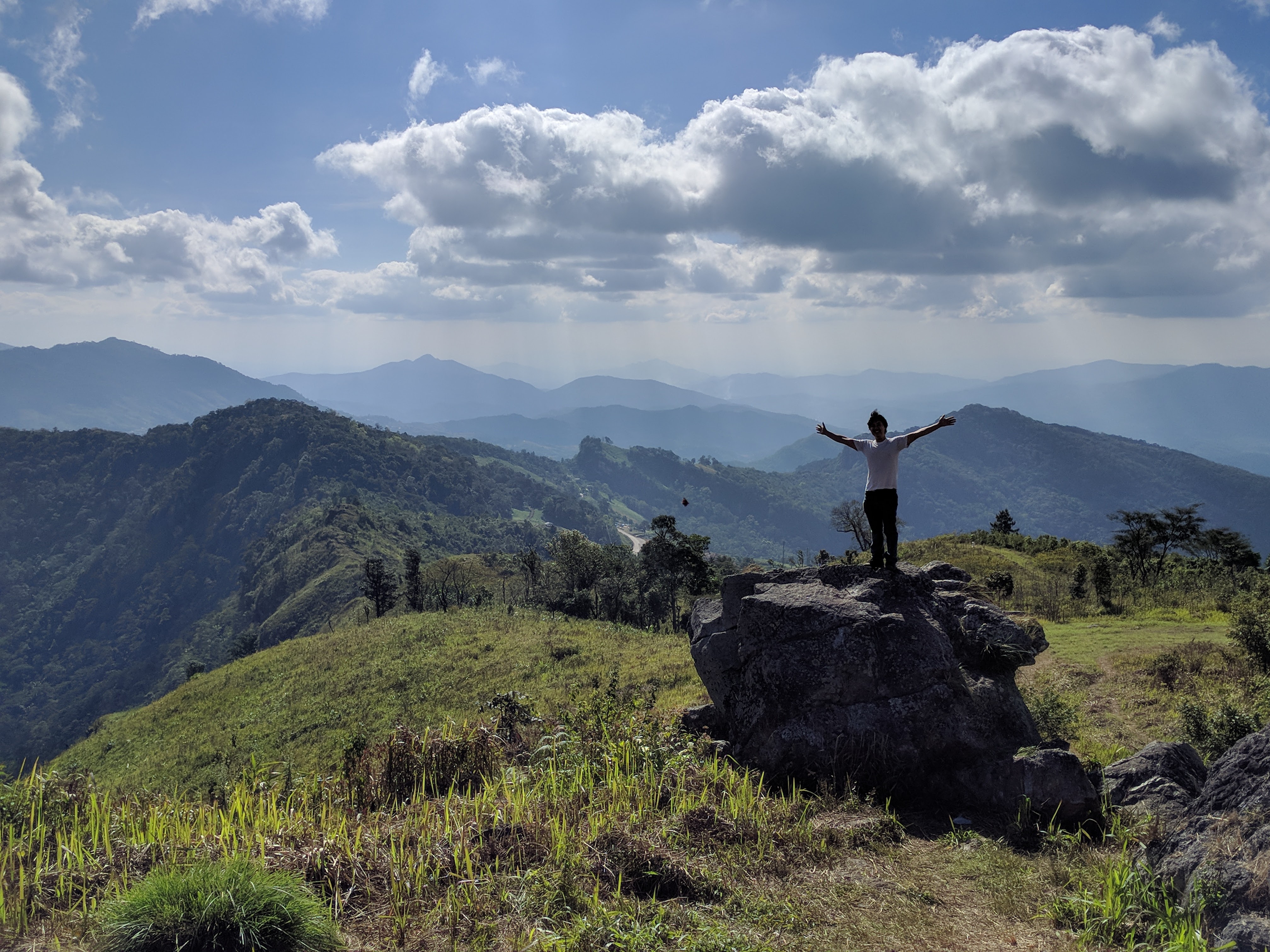 An alternative option for visiting Phu Chi Fah is to go during the daytime, or for sunset. Not only does this mean you don't need to wake up at 4:30 am, but there are considerably less people around in the daytime, and the chance for great visibility is increased. Since Phu Chi Fah offers 360 degree views, sunset would also be a beautiful event on the peak, and since 'sunrise at Phu Chi Fah' is the thing to do, sunset might be more special and less crowded! We visited during the day and found the place half deserted, leaving us to marvel and take photos free of people, and free of the fear of being knocked off the cliff by crazy photographers.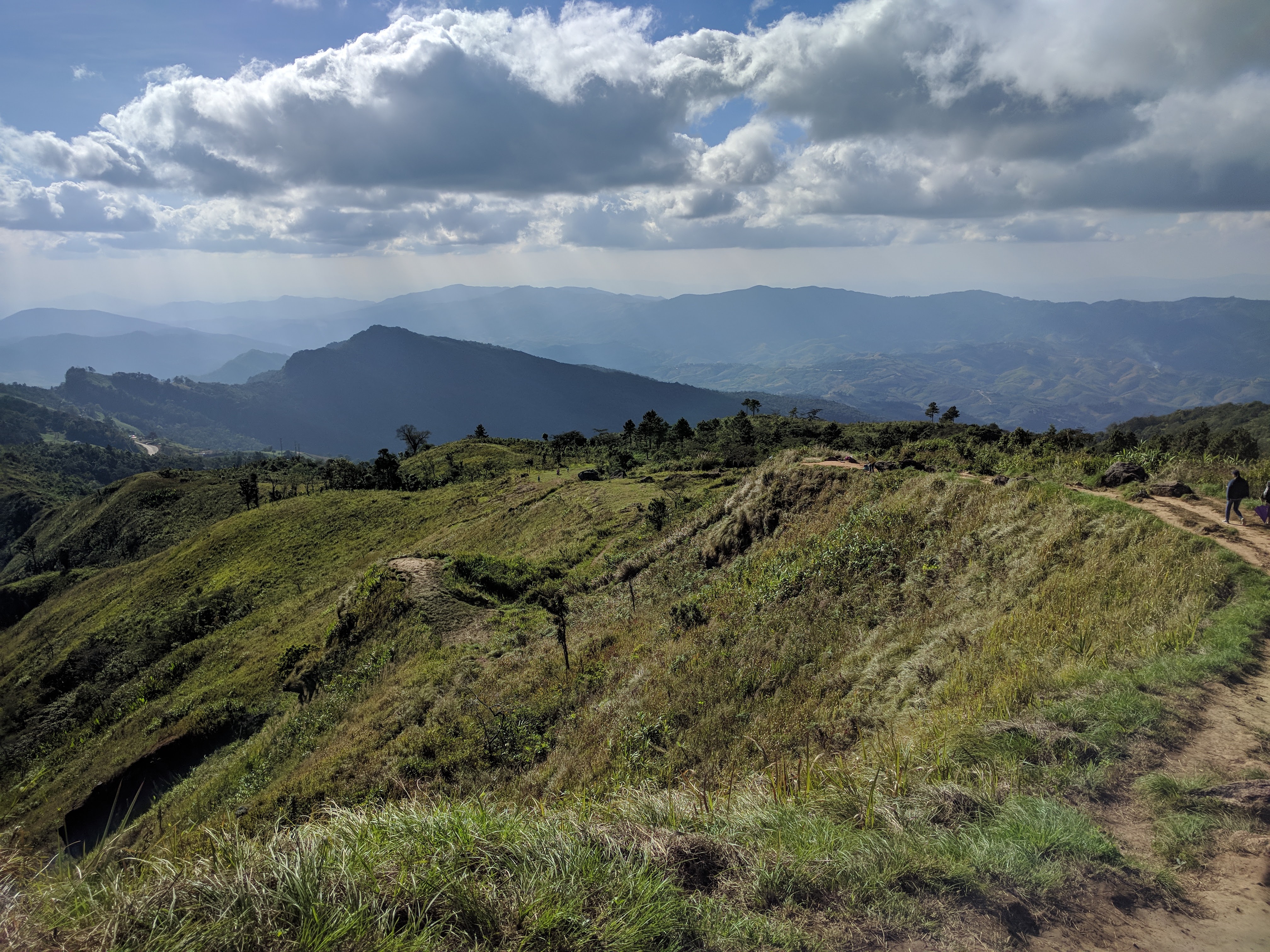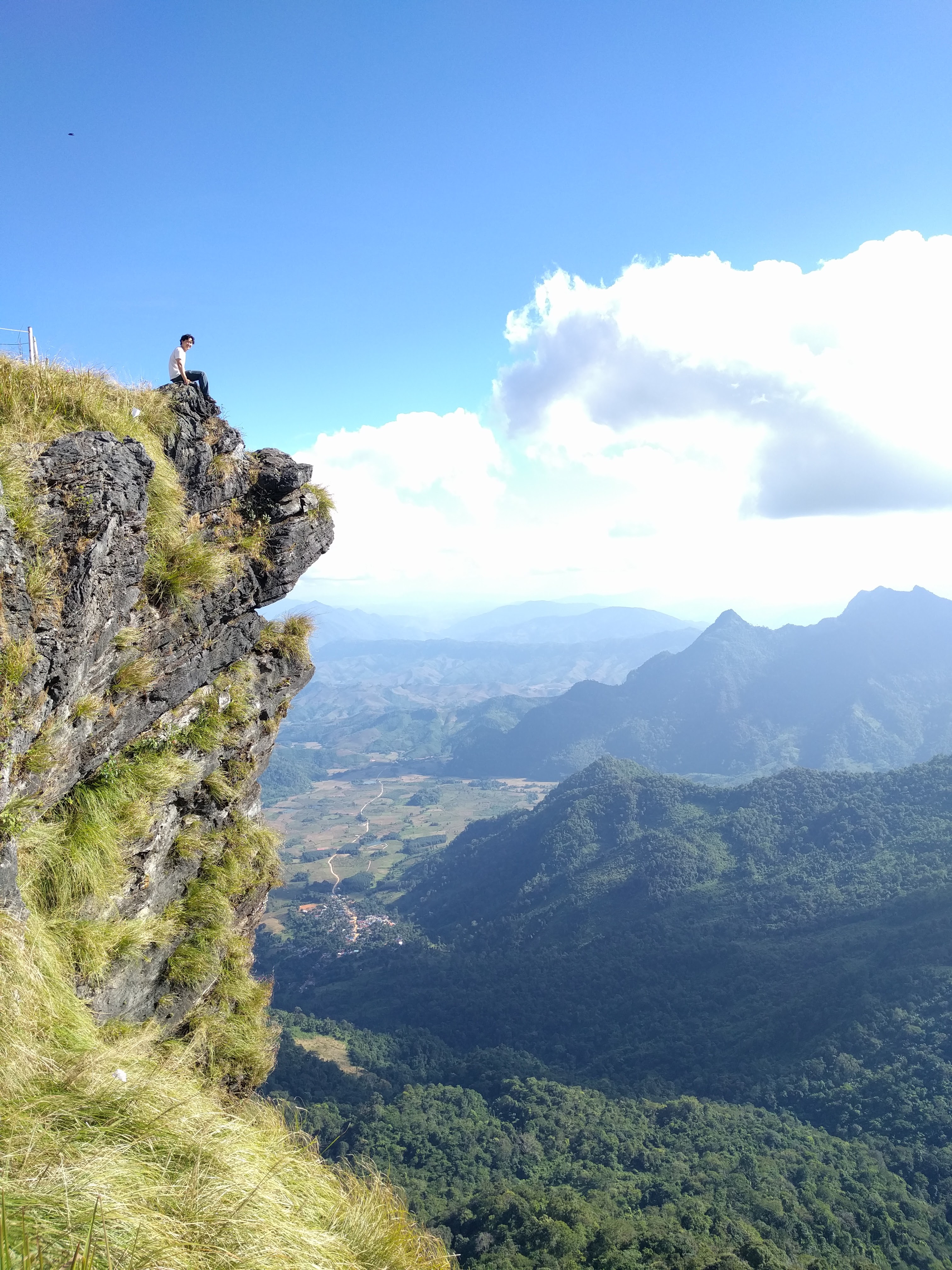 If you are visiting Phu Chi Fah for sunrise, then dress up warm, even though 15 degrees doesn't sound cold for Europeans or Canadians, in a country where every building is built for hot weather you can get cold quickly! It's wise to book accommodation in advance, or take a tent and sleeping bag with you and plan to arrive before nightfall as the road is steep and windy up to Phu Chi Fah.
Phu Chi Fah's location on Google Maps: https://goo.gl/maps/SzL5Qn3Qmpw
And for sunrise inspiration: