The Pimalai Spa is one of a kind – a spa within a five star hideaway resort within a national park, on an understated island surrounded by the Andaman sea. Winner of one of the prestigious Conde Nast Johansens Luxury Spa awards in 2017, the Pimalai Spa does not disappoint. From the spa's aesthetics to staff's friendly hospitality, treatments, rooms and aftercare, everything about the Pimalai Spa on Koh Lanta offers guests a chance to get go of stress and enter a state of calm and serenity.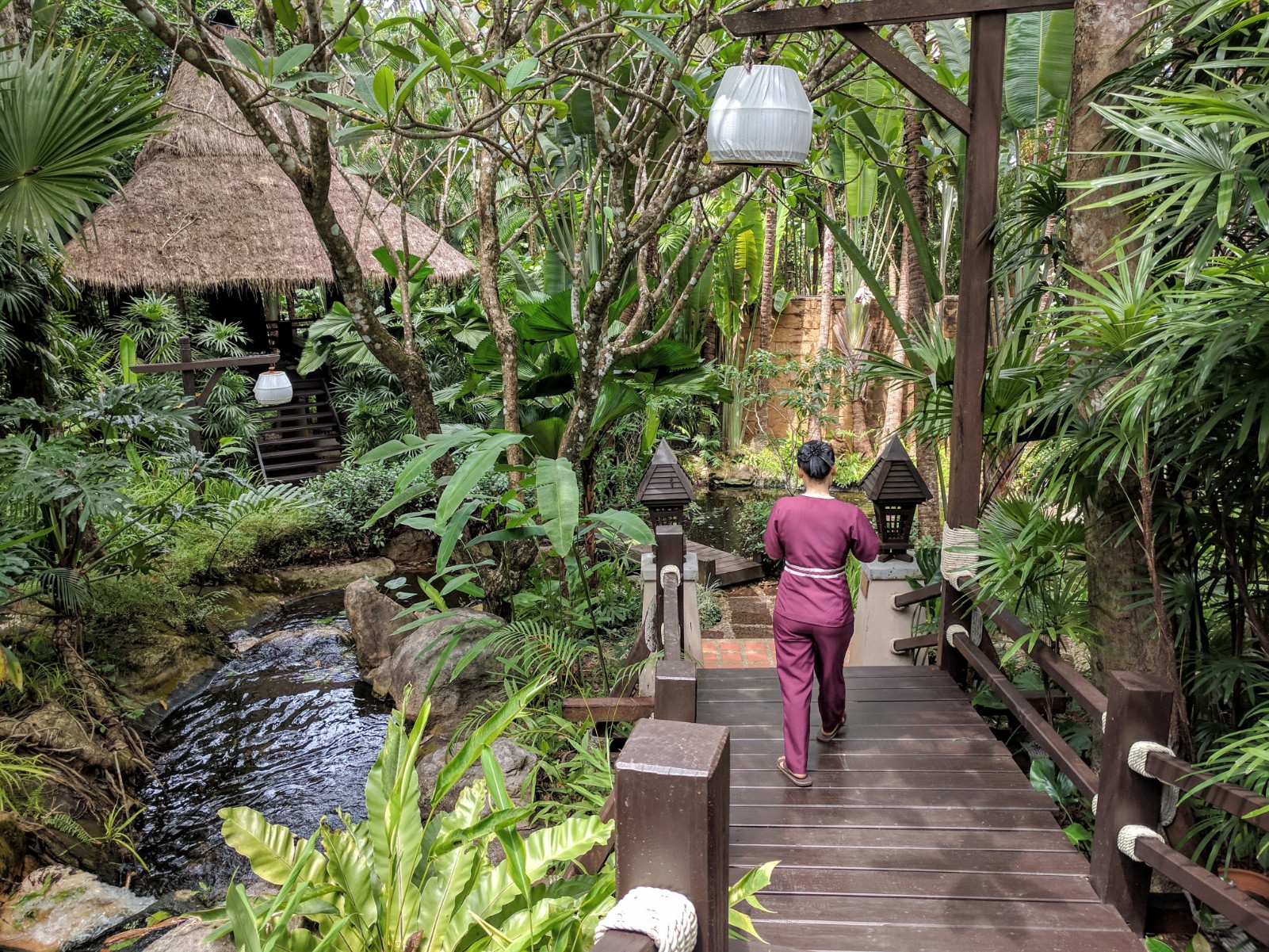 With seven treatment salas, topped with grass roofs and surrounded by nature, guests are whisked away into a relaxing cocoon, to be massaged, scrubbed wrapped and stretched. The Pimalai Spa menu is offers a few traditional Thai massages including the Royal Siam, Asian aroma and the Royal Siam with Thai Herbal Luxury Compress (a must try for new visitors to Thailand). For those looking for a more vigorous massage then the tension relief, Swedish Massage or Pimalai Sport massages all improve alignment and help to release deep built up tension. The spa also has a range of facials depending on skin types, and they even offer a facial treatment for men.
The spa menu continues with body treatments and wraps designed to get you beach ready; try the 90 minute Cellulite Reduction Wrap or Thai Clay Wrap, both great for releasing toxins in the body. The 30 minute Andaman Sea Salt Scrub will ensure your beach body shines, while the Relieve After Sun Care treatment will aid recovery from too much fun in the sun.
The Pimalai Spa is open from 10am – 9pm daily, but booking is essential as the little luxur spa is in high demand, both from guests at the Pimalai Resort and from other visitors to the island. To book a treatment, call the Pimalai Spa on (+66) 075 607 999, or email them at [email protected]