For those who find Chiang Mai too busy, Chiang Rai will seem much more relaxing and manageable. A sleepier and more traditional Thai city, Chiang Rai was founded about 30 years before Chiang Mai by the same King, and at the time it was the capital of the Mengrai Kingdom (later known as the Lanna Kingdom).
Chiang Rai is not as touristy as its big sister Chiang Mai, but it can be argued that as a city it is even more important thanks to its more temperate climate, rich valley with the beautiful Mae Kok River, and close proximity to Myanmar (the border is less than an hour north), Laos and South Western China – also known as the Golden Triangle area.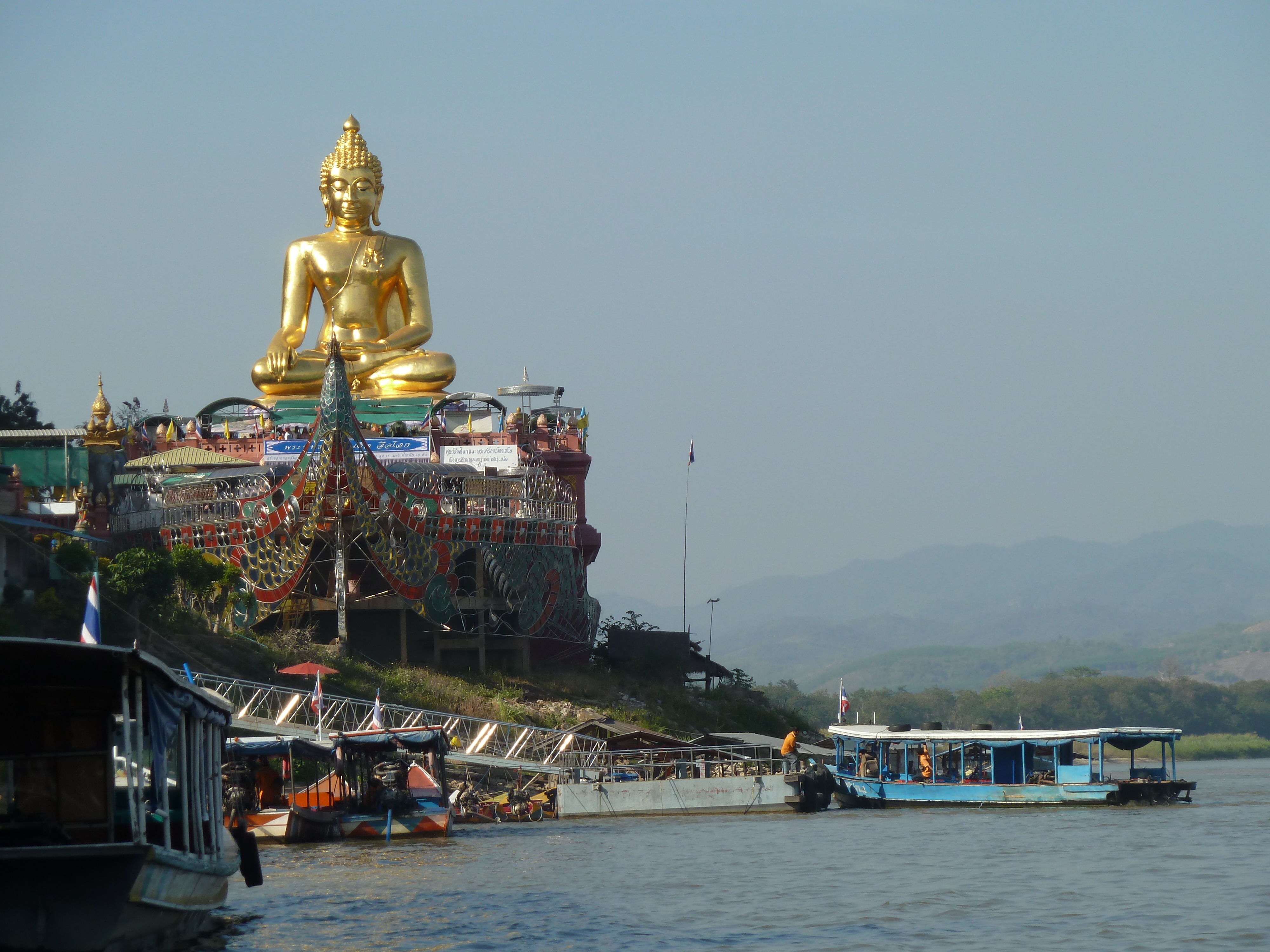 Chiang Rai has a similar history as the rest of the North, with frequent invasions from its neighbours, and in fact was under Burmese rule for hundreds of years before rejoining the Lanna Kingdom and then Siam. However, due to its turbulent past, the region of Chiang Rai province holds more ethnic groups ( Karen, Akha, Lisu, Meo, and Hmong) and hill tribes than any other province in Thailand. The surrounding area is quite mountainous, and there are plenty of opportunities to visit coffee plantations, elephants centres, remote hill tribe villages and the magnificent Wat Rong Khun, the White Temple. Opened in 1997, the White Temple is a privately owned contemporary buddhist temple building. Designed by Chiang Rai local Chalermchai Kositpipat, the temple is an impressive and refreshing change to the traditional gold enveloped temples across the rest of the country.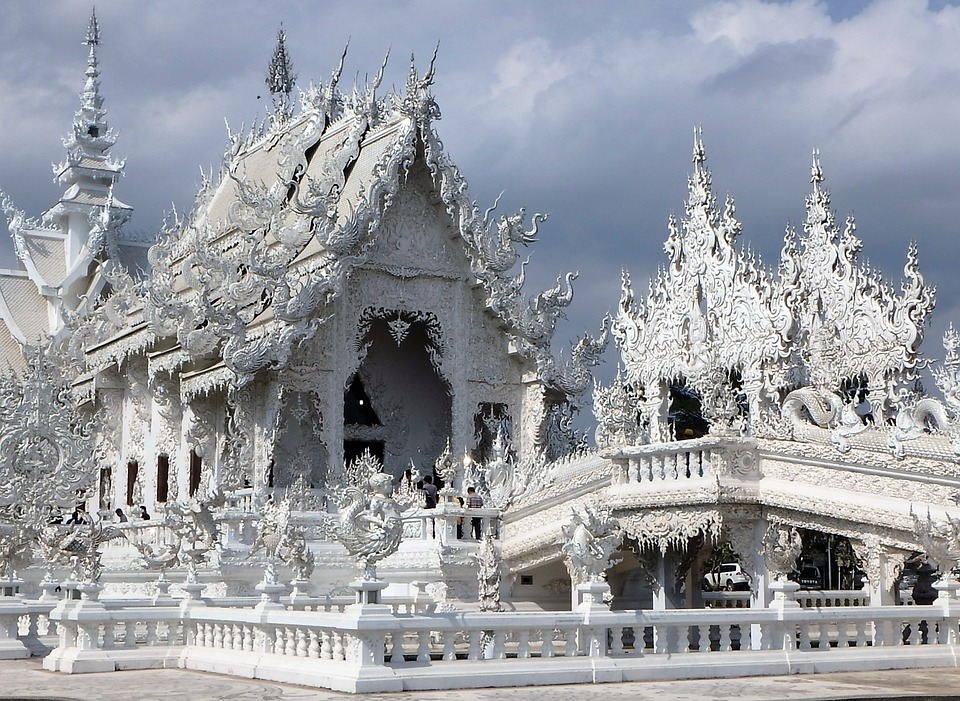 Since Chiang Rai is littered with talented artists, it wasn't long before a second art exhibition in the form of a temple appeared. The lesser known Baan Dam museum, known in English as the Black Temple, was created by the national artist Thawan Duchanee and includes a mixture of forty odd black houses, filled with art, sculptures, animal bones and skins. It is an odd place but for those into art, it's definitely worth a visit.
And during my latest visit, I discovered yet another coloured temple, this time a blue one. Wat Rong Suea Ten, or the Blue Temple, is a surprisingly impressive temple complex with an ornate blue interior (and exterior) housing a large and revered white statue of Buddha. The temples name translates to 'Tiger Dance' and the local story is that there used to be tigers that jumped over the nearby Kok river that skirts through the city. Still under construction, the Blue Temple is already on the tourist bus routes, and while not as busy as the White Temple, its not an undiscovered gem anymore.