What should you expect from one of the leading spas in the country, if not in the world? With Thailand being home of the massage and the hotel being the flagship property for a leading luxury brand, my hopes were high. Luckily, as expected, the massage was nothing short of amazing! I only spent one hour at the spa in the Amanpuri and that hour was enough to make me feel relaxed for a week. It is no wonder that they were recently voted Conde Nast Traveller's best bespoke retreat and one of the Best Spa's in the World, but then I would expect nothing less than remarkable from an Aman spa.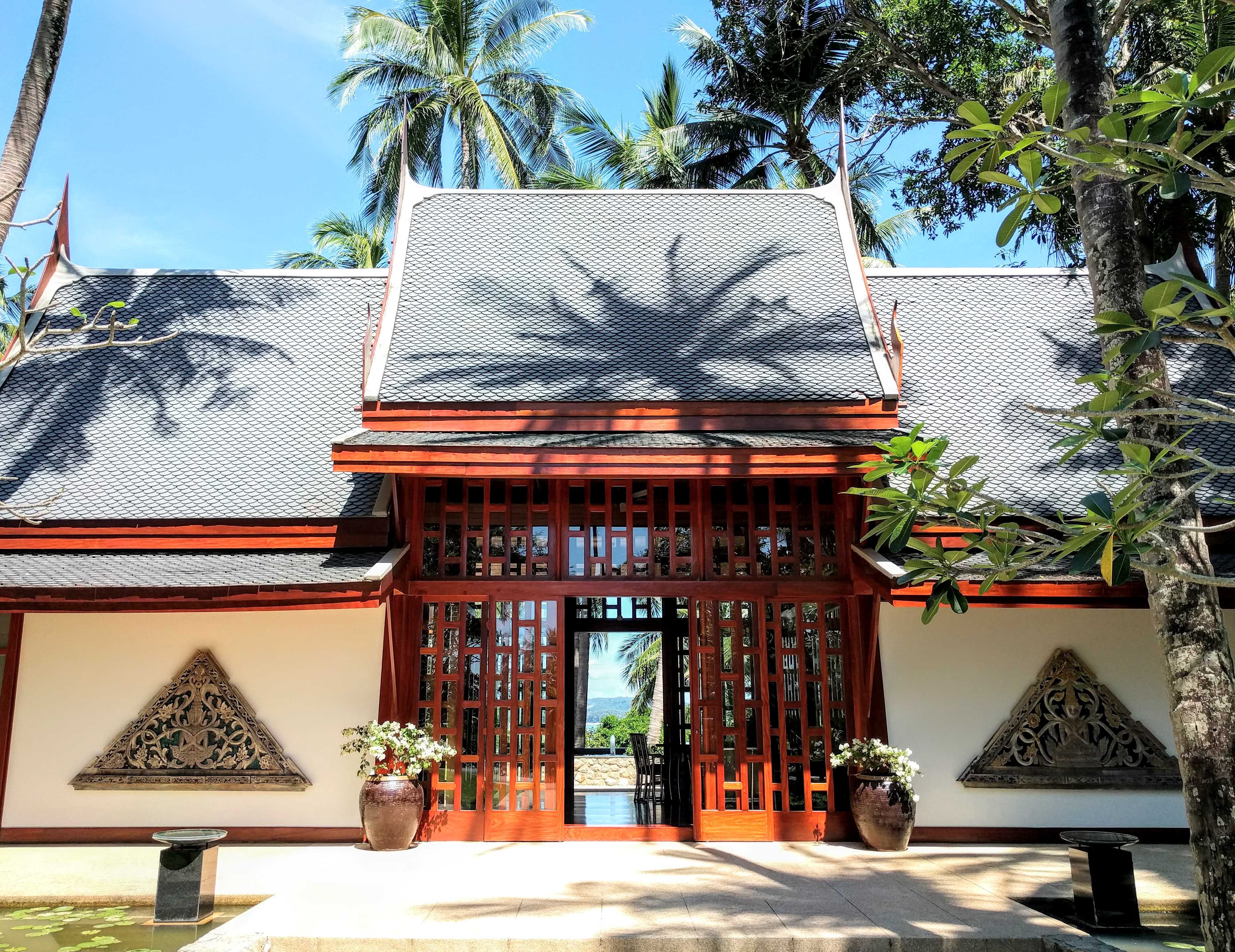 The Spa at the Amanpuri in Phuket is a hideaway within a hideaway. Complete privacy is guaranteed and while you are not being hidden from other guests, the timing just seems to flow naturally. Actually everything in the Amanpuri spa flows naturally, from the detailed zen style of the open air building, to the perfect amount of pressure during the treatment, music to temperature, everything seemed to flow effortlessly to perfection. Based on the initial assessment form pre-treatment, the practitioner chose the tension relief oil massage, which has been designed to relax and heal sore and tense muscles. As if she knew which parts of my body were sore and which needed more pressure, I spent the next hour in a deep state of relaxation. To the left the treatment room was a private balcony with sea and mountain views, and the treatment room was as beautiful as the resort rooms.
The Amanpuri spa has a delectable menu of treats for weary body and minds. The traditional 'Ancient Thai' massage which follows a 2,000 year old routine of stretches and pressure point techniques and the 'Royal Thai' version which focuses on restoring energy flows and was developed for the Thai royal family. The body treatments focus on detoxing a improving the skin's natural glow using local ingredients like pomelo, ginger, coconut and frangipani. The spa also offers more complex body treatments such as lymphatic drainage, body cleansing and herbal steams, as well as facials and manicures.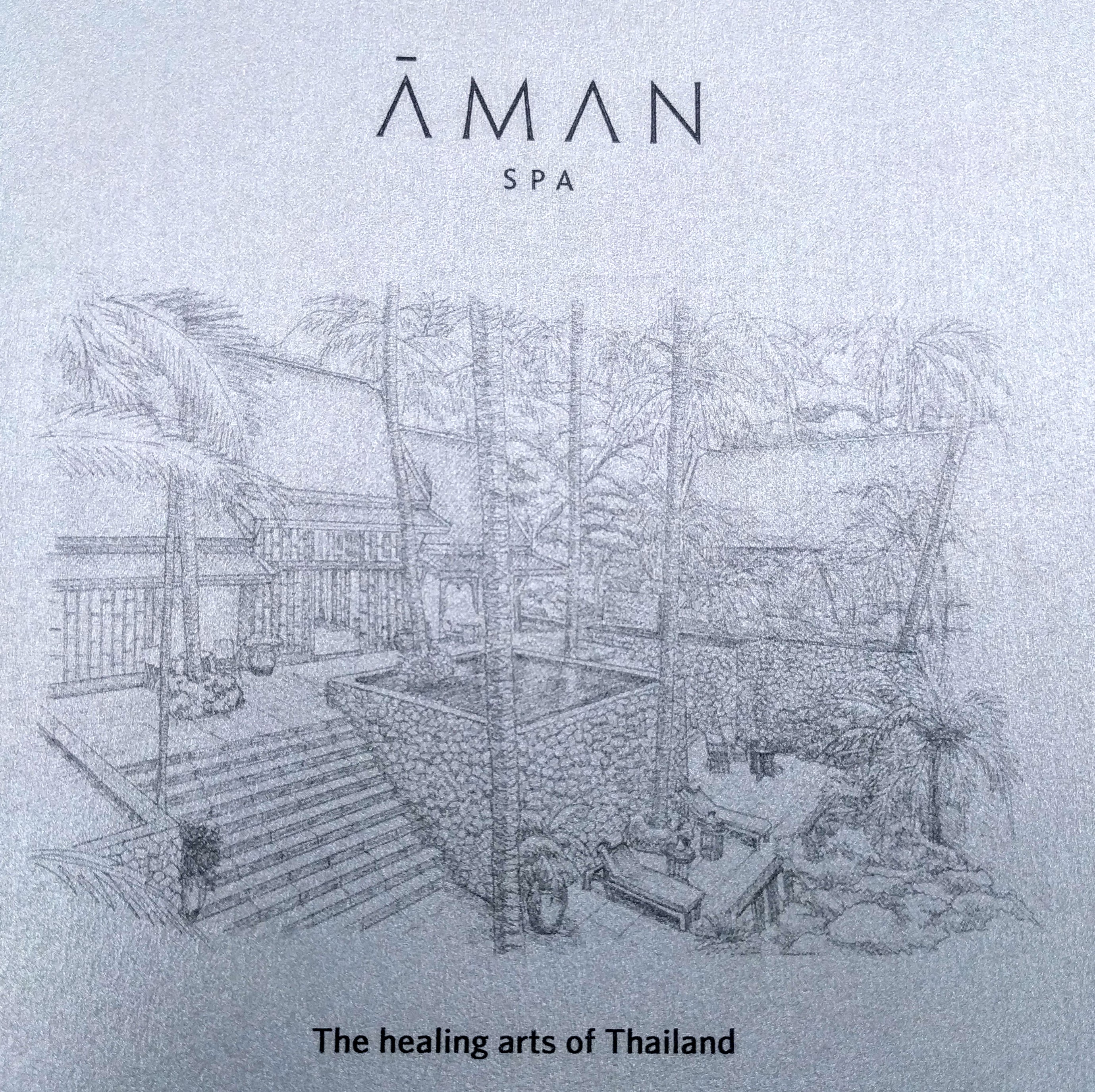 The signature treatments of the spa are what dreams are made of. The 'Amanpuri Awakening' 120 minute aromatic experience combines massage, herbal compresses and a steam to return you to your body in a state of complete relaxation. 'Puri Bliss' scrubs and streams you for two hours using natural ingredients to bring you into a state of bliss, and the 'Thai Deep Tissue' treatment combines traditional techniques with energy lines and pressure points to release and tension in the body and mind.
While having a healthy body is important, the spa team at Amanpuri knows that body treatments are only part of the solution to aches, pains, stress and weight.While spa treatments focus on an incredible experience, Aman's wellness program goes further.  For those seeking a complete journey into wellness or attempting to make changes in their life, big or small, an individually tailored wellness immersion program has been designed. From three days to two weeks, or even longer, the team at Amanpuri's spa creates a selective programme that caters to personal goals.  From weight loss to detoxing, fitness or even building a new sense of awareness, the personally tailored immersions are completely tailored to individual needs and lifestyles. Only four places are available at a time on the wellness immersions, and this ensures that each guest is fully catered for. Each wellness program is calibrated for maximum results but the small details are also cared for. From creating a recipe book adjusted to a new diet, while including favourite meals, or inviting family members along to create harmony and understanding when participants go back to their everyday lives, and support is continued even after guests leave the Amanpuri. For those looking to make a change or to shift an unhealthy habit, the individual wellness immersions are inspirational.
For more information or to book a treatment or wellness immersion see their website or contact the Amanpuri spa on Tel: +66 76 324 333 or +66 76 316 100