Are you an established or aspiring writer? Do you thrive off the creative energy of others? Would you love to hone your writing, editing and digital marketing skills while staying on a stunning tropical island in the Gulf of Thailand? If so, The Content Castle may be for you.
What is The Content Castle?
Nestled deep in the heart of Hua Thanon, a quaint fishing village on the heavenly Thai island of Koh Samui, The Content Castle is a beautiful, spacious writers' house full of creatives and travelers from all over the world. Founded by Canadian journalist Kaila Krayewski, The Castle was born from a unique and original vision, giving writers the opportunity to create content in return for room, board and a whole heap of inspiration.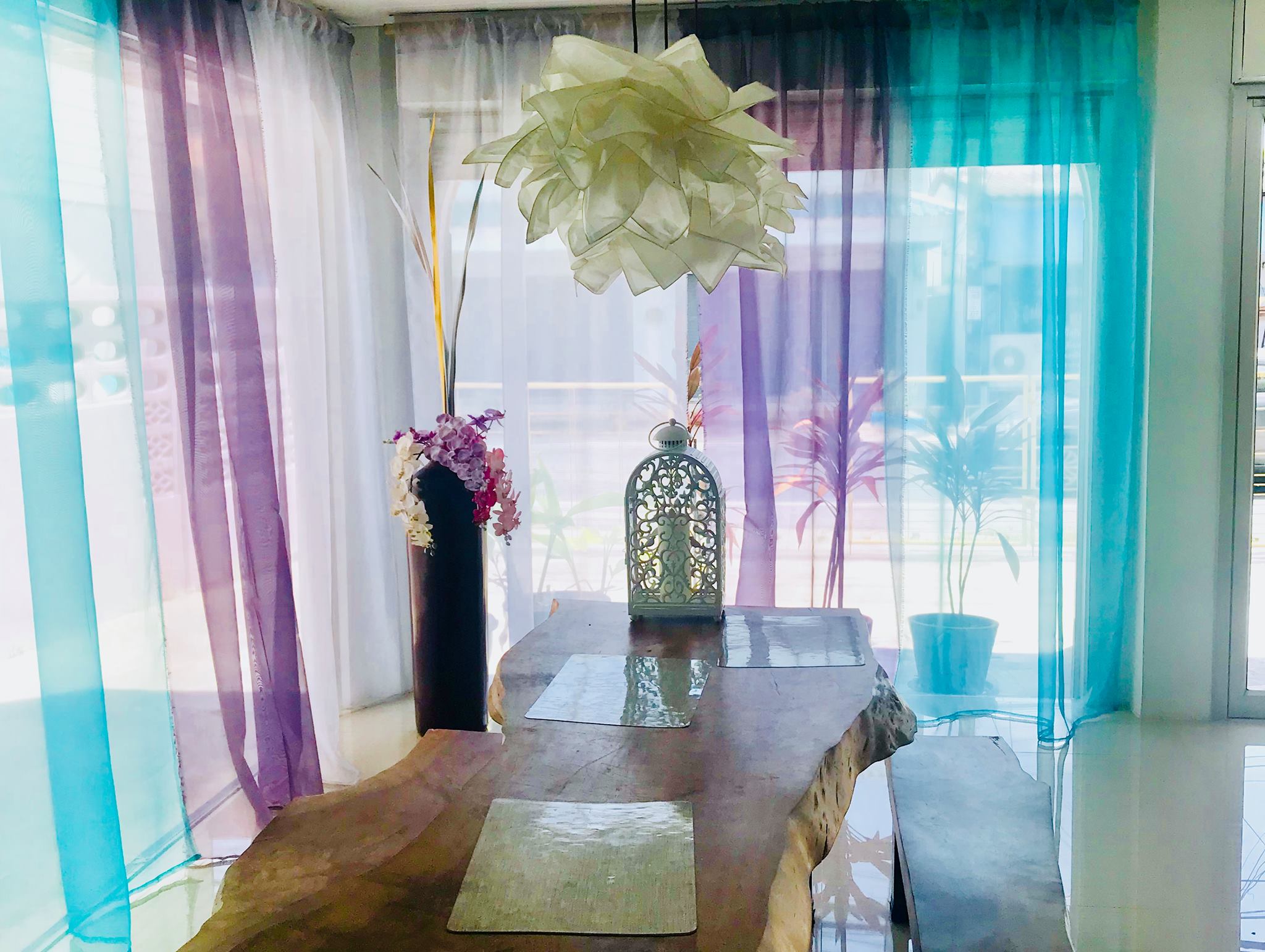 In exchange for writing 7,500 words a week, writers get two delicious home-cooked meals a day, six days out of the week, informative workshops and presentations on a wide range of writing and marketing topics such as self-editing, grammar and pitching articles, and fun group excursions to attractions around the island, from captivating waterfalls to golden sandy beaches and bustling night markets. As well as access to the entire house, which features lots of cosy little nooks to write in and comfortable balconies to relax on, each resident is given their own private space in one of the house's colourful themed rooms such as 'The Boudoir' or 'The Cavalier'. The Content Castle is the very first house of its kind, and for writers looking for motivation and inspiration in a charming setting, it is an opportunity like no other.
Who is The Content Castle for?
The Content Castle is open for applications for writers from of all backgrounds, whether you're a copywriter, freelance editor, self-published writer or aspiring author. Creative types flock to The Castle to improve their writing skills but also learn new skills, including practical attributes they can apply to their own work and businesses in the future. Individuals need not have a vast amount of previous experience in order to apply; as long as they can demonstrate good writing and editing skills, they will be considered for the house. One of The Content Castle's aims is to encourage new writers, inspiring them to follow their writing dreams with the help of their fellow creatives. In the past, The Castle has catered to digital marketers, travel bloggers, authors, editors, proofreaders, ghostwriters and budding authors from all over the globe. Residents can stay between one and three months, and The Castle is currently able to house seven writers at any one time.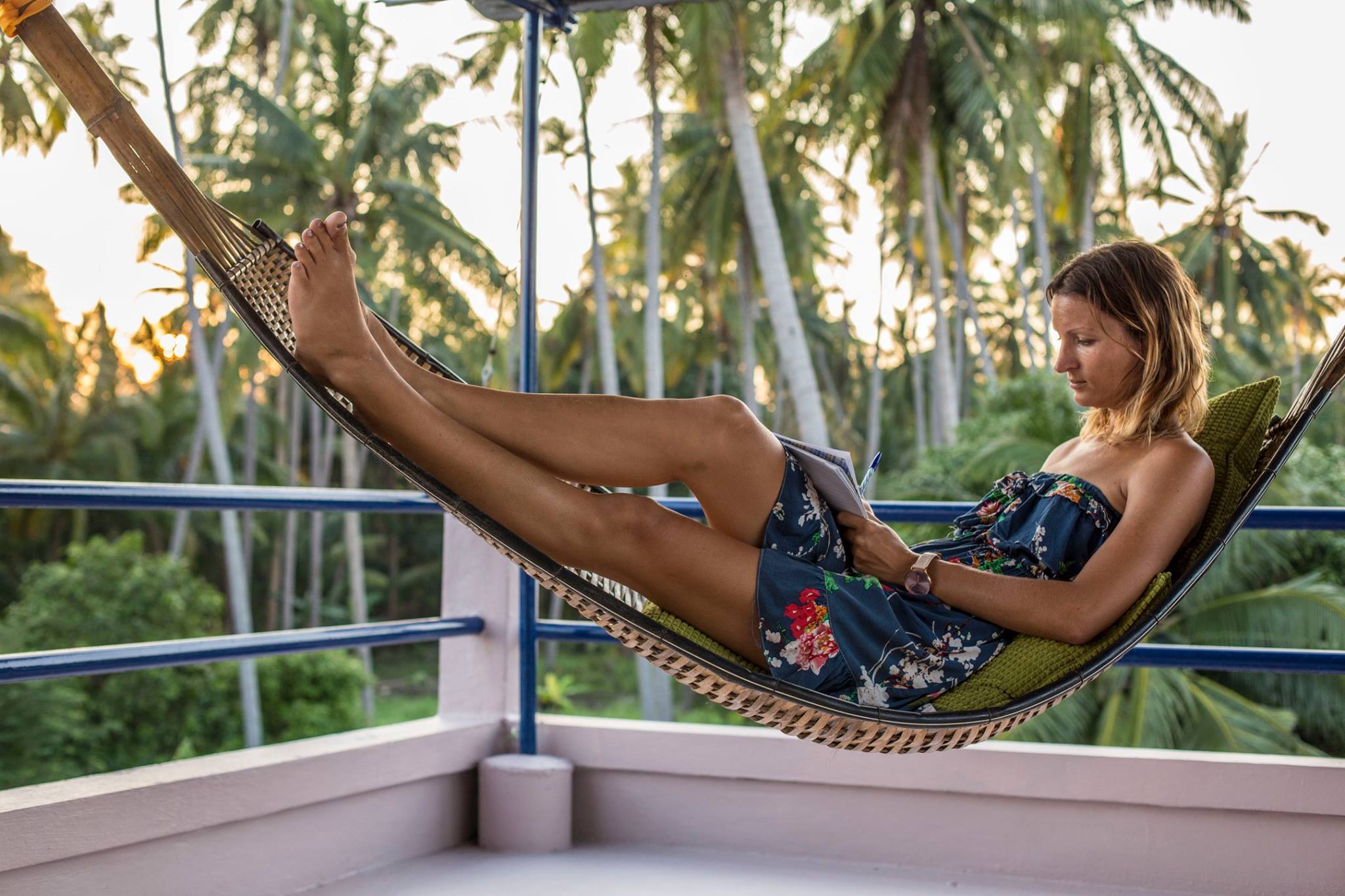 Why apply for The Content Castle?
The Content Castle is so much more than just an opportunity to live in a beautiful house on a tropical island. For writers wanting to gain real-world experience with both content writing and social media management, this program is perfect. Residents will be able to mingle with creative types from all over the world, giving them the opportunity to learn from each other not only in terms of writing but also in learning about various cultures and viewpoints. We all know that travel can broaden the mind, both in terms of the places you see and the people you meet, and The Content Castle adds a whole new dimension to this equation, letting you expand your mind and your skill sets at the same time. Whatever your writing background, you will learn a lot at The Castle in a short space of time – that is guaranteed.
What's the area like around The Castle?
The village of Hua Thanon, located in the south of Koh Samui island, emanates a genuine Thai community feel. It is close enough to the town of Lamai (including the stunning Crystal Beach) to give you many wining and dining options, but far enough away for you to avoid the tourist hotspots if you wish. Hua Thanon has a laid-back, chilled vibe to it, perfect for writers and creative types who want to take a few steps back from 'tourist Thailand' and see what it's really like to live like a local on Koh Samui.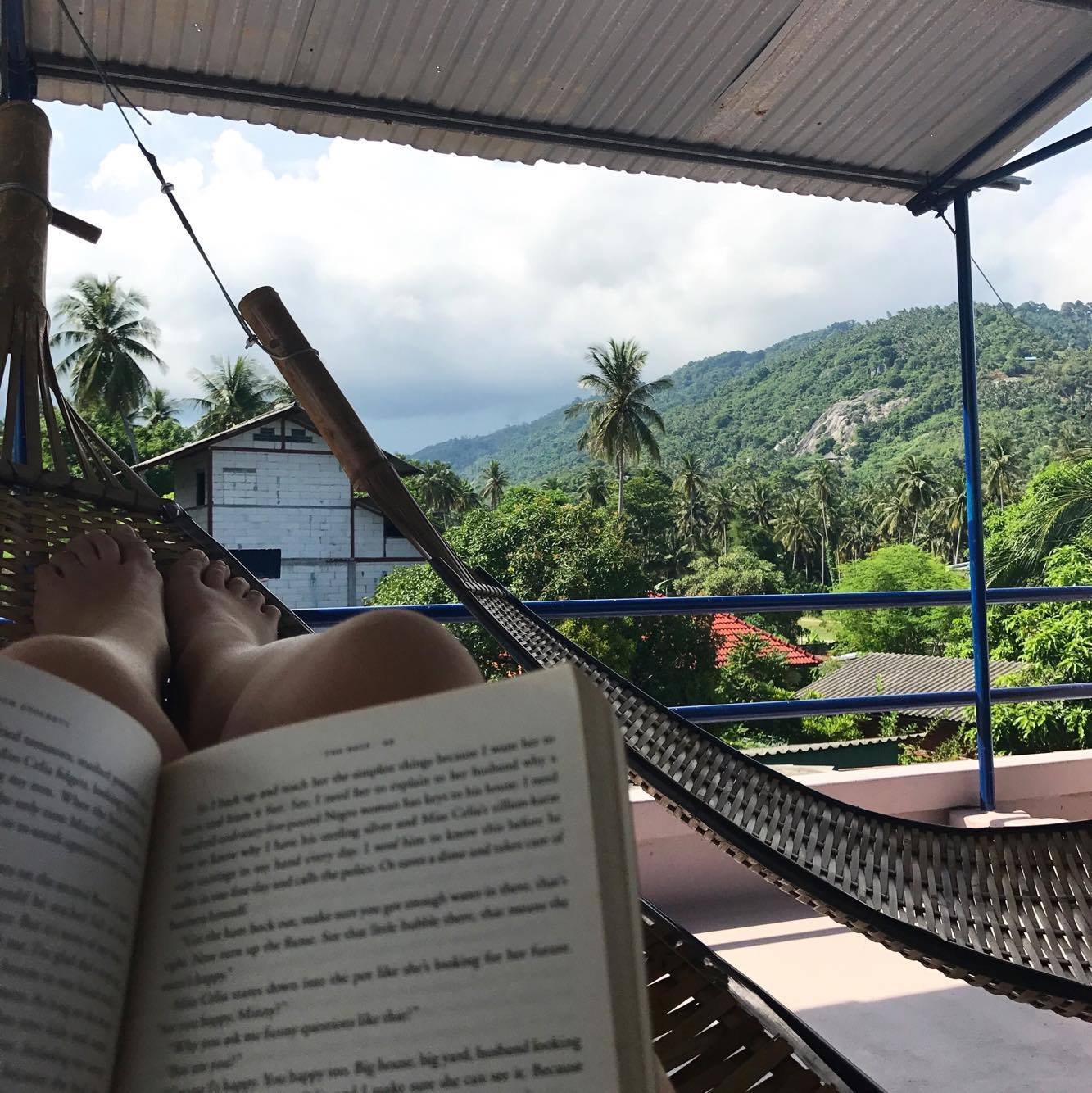 The house is located across the street from the beach and residents have sea views from The Content Castle's top floor, meaning the writers are never too far from the calming sound of waves gently lapping at the shore. Nearby bars and eateries include Vitamin Sea, offering both Thai and French cuisine right on the beach, the Bamboo Cafe providing typical British fare and inexpensive cocktails, and The Place, the local coffee shop that offers Castle residents 15% off their food and drink. The much loved Guan Yu shrine, featuring a huge shrine to the Chinese God of War, is just down the street; Guan Yu himself can be seen from The Castle's many balconies, keeping a watchful and protective eye on the residents as they work.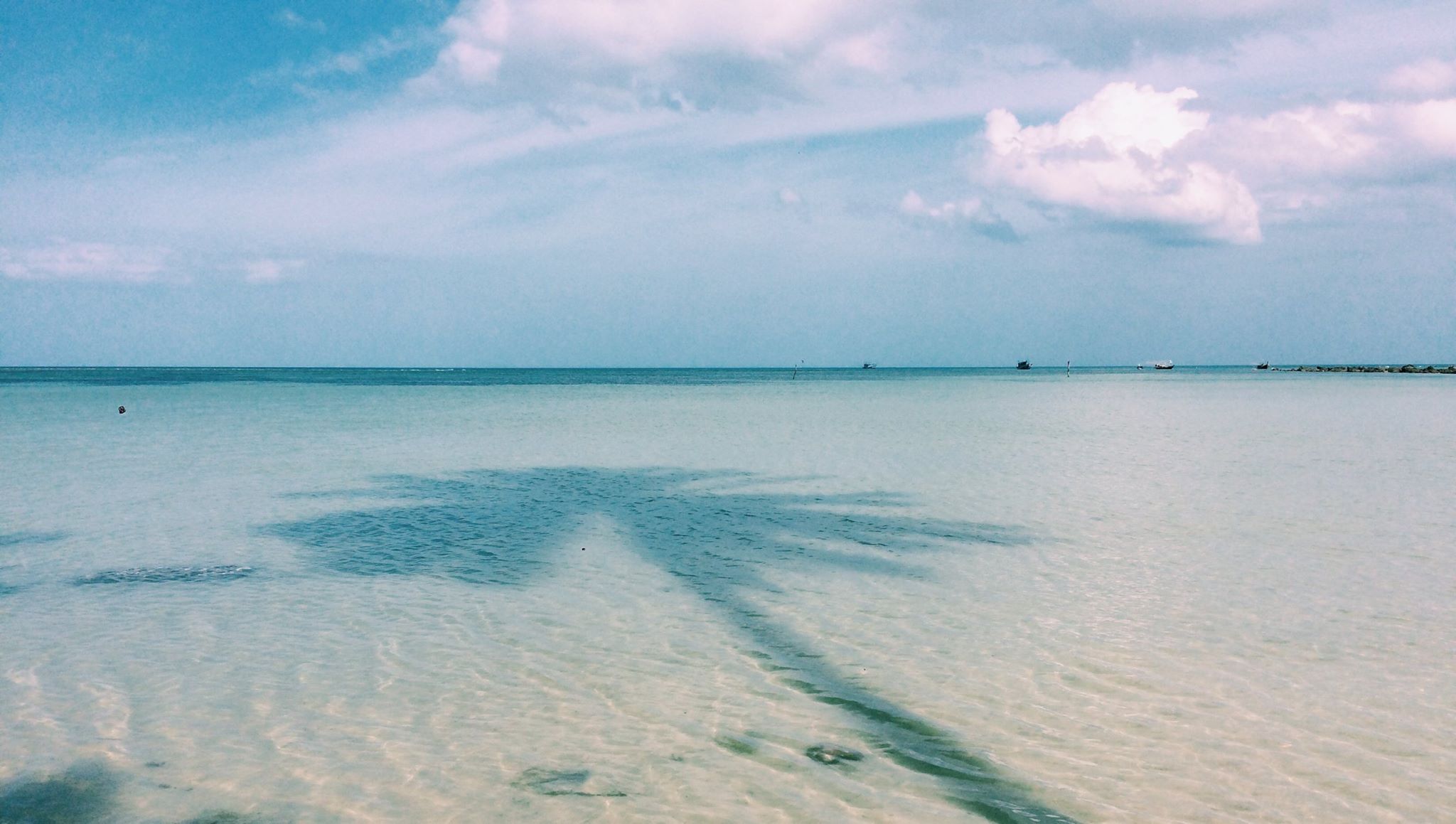 Koh Samui itself is one of many hidden jewels in the Gulf of Thailand; many tourists visit the neighbouring island of Koh Phangan, well known for its Full Moon (and Half Moon) parties. Being a resident at The Content Castle means you can explore Koh Samui while only being a 30-minute ferry ride from Koh Phangan – perfect for a day trip to gather more inspiration for your writing.
How do you get to Koh Samui?
Although a relatively small island, with a population of just 62,500 (as of 2012) and an area of 88.3 square miles (taking around 1.5 hours to cruise around its famous 'ring road'), Koh Samui acts as a central hub allowing access to its neighbouring islands, Koh Phangan and Koh Tao. There are, therefore, several ways of getting to Koh Samui, the easiest one being to fly. Conveniently, Koh Samui has its own airport, run by Bangkok Airways. Planes fly to and from Bangkok (a journey length of an hour to an hour and a half) 19 times a day. Planes also fly into Samui Airport from Chiang Mai, Phuket, Krabi, Pattaya, Singapore, Hong Kong and Kuala Lumpur. Once at the airport, travellers can ride in a shared shuttle bus to their accommodations from just 130 Thai baht ($4 USD) with private taxi costs ranging from 500 to 1200 THB ($16 to $38 USD) depending on the destination.
Other options for getting to Koh Samui include trains, buses and ferries, which usually work out much cheaper than getting a direct flight to the island. If you don't want to spend hours upon hours on a bus or a train, another option is to fly to Surat Thani from Bangkok, then get the ferry across to Koh Samui. There are five flights a day from Bangkok to Surat Thani (operated by Air Asia or Nok Air), with the flight time being just over an hour. Getting this flight and then the ferry over to Samui will save you money but will add approximately three hours onto your journey compared to a direct flight.
If you don't want to fly to Surat Thani, you can get a train or a bus from Bangkok, with many opting for the quicker overnight train. If you get the bus, you can buy a bus and ferry combo ticket from the bus station, and there is no reservation required.  Snacks, water, a blanket, and even food coupons are often included for your comfort.
How do you apply for The Content Castle?
If you can imagine yourself writing and relaxing in the wonderfully warm Samui sun, and if you think you'd be a great fit for The Content Castle, you can discover more about the house and how to apply on their website, and by following them on Facebook, Twitter or Instagram.