The secluded resort is a part of Phuket often overlooked by tourists and expatriates. But the Amanpuri is the pinnacle of luxury and worth exploring a new level of travel right on your doorstep.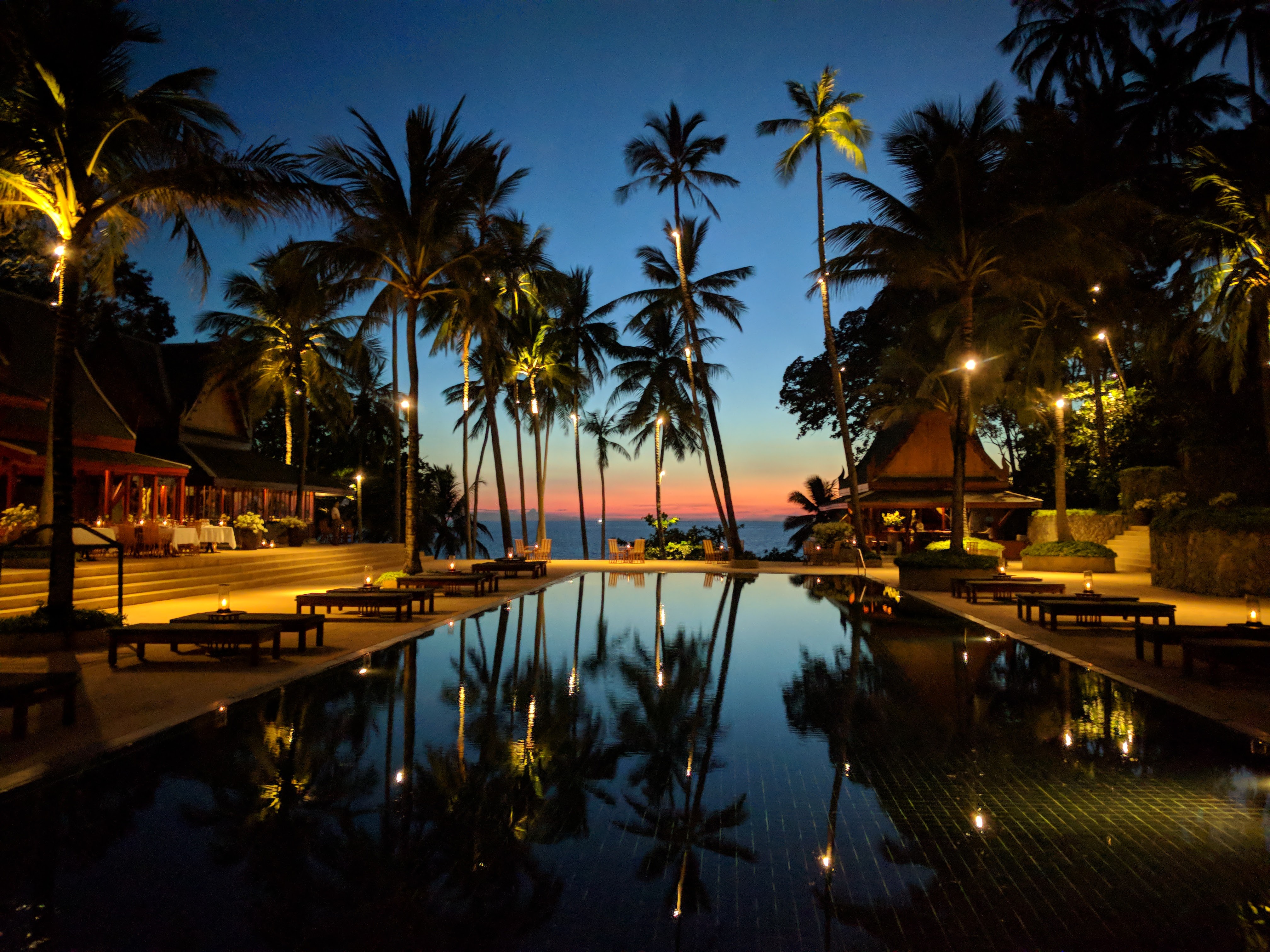 Living in Thailand exposes us expats to a different side of Thailand, one rich of culture, unusual idiosyncrasies and genuine Thai hospitality. The craziness of everyday life on the streets slowly starts to become understandable, and yet the smiles, bright colours and smells never fade, instead becoming richer thanks to another layer of deeper meaning behind each sight. The downside to being an expat here is that over time the beauty of Thailand becomes lost on us. The incredible nature that wows tourists and brings around 30 million visitors to Thailand each year becomes the normal, everyday scenery for expatriates living in Thailand, and we usually don't appreciate what's on our doorstep as much as we should.
A few months ago I visited Koh Phi Phi on a day trip. I hadn't planned on going, but I was in Krabi anyway and part of me wanted to see what all the fuss was about. I was apprehensive because it was nearing high season, so I expected to be surrounded by boatloads of tourists and touts trying to sell me keyrings and fake Ray Bans, both of which I desperately try to avoid.  Our first stop was Maya Bay on Phi Phi Ley, where famous scenes of 'The Beach' were filmed and despite the beach cove being full of tourists wearing fake Ray Bans (to be expected of course), the scenery was breathtaking. All of those promotional posters from 'Amazing Thailand' weren't photoshopped – the sand really was golden and the water a perfect shade of turquoise. This got me thinking of all the places in Thailand that I've been avoiding due to the tourist crowds (mainly the Southern islands) and started wondering why many expats travel to Bali, Vietnam or further afield when Thailand has so much to still offer us domestically.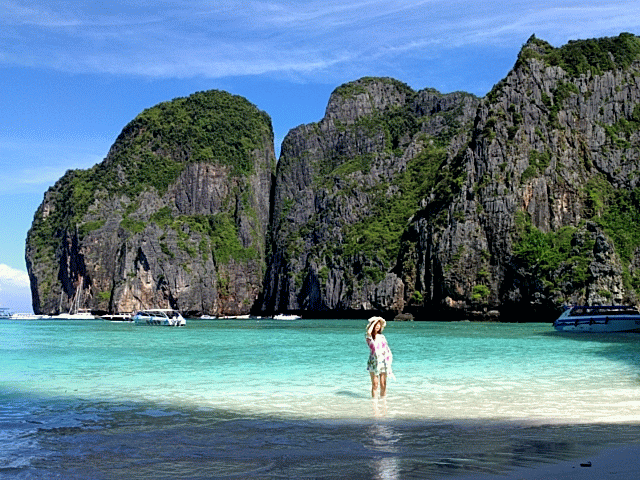 Years ago I ended up having to stay overnight in Surat Thani. Every single Thai person I encountered was incredibly rude to me, and even when I tried to talk with them in Thai, they ignored me and continued in a rough transactional English, refusing to let me see the room before paying or even sitting down in a restaurant before ordering and giving them money. This was the result of Thai friendliness being eroded by dealing with thousands of tourists and haggling backpackers over the years; a fake smile, blunt sentences and zero trust. The 16 odd hours I spend in Surat Thani were enough to make me avoid the tourist spots of Thailand for a good three years, and only after seeing the beauty of Koh Phi Phi and the travellers who had crossed the globe to see those beautiful islands, did I start to reassess what amazing sights were easily accessible to me.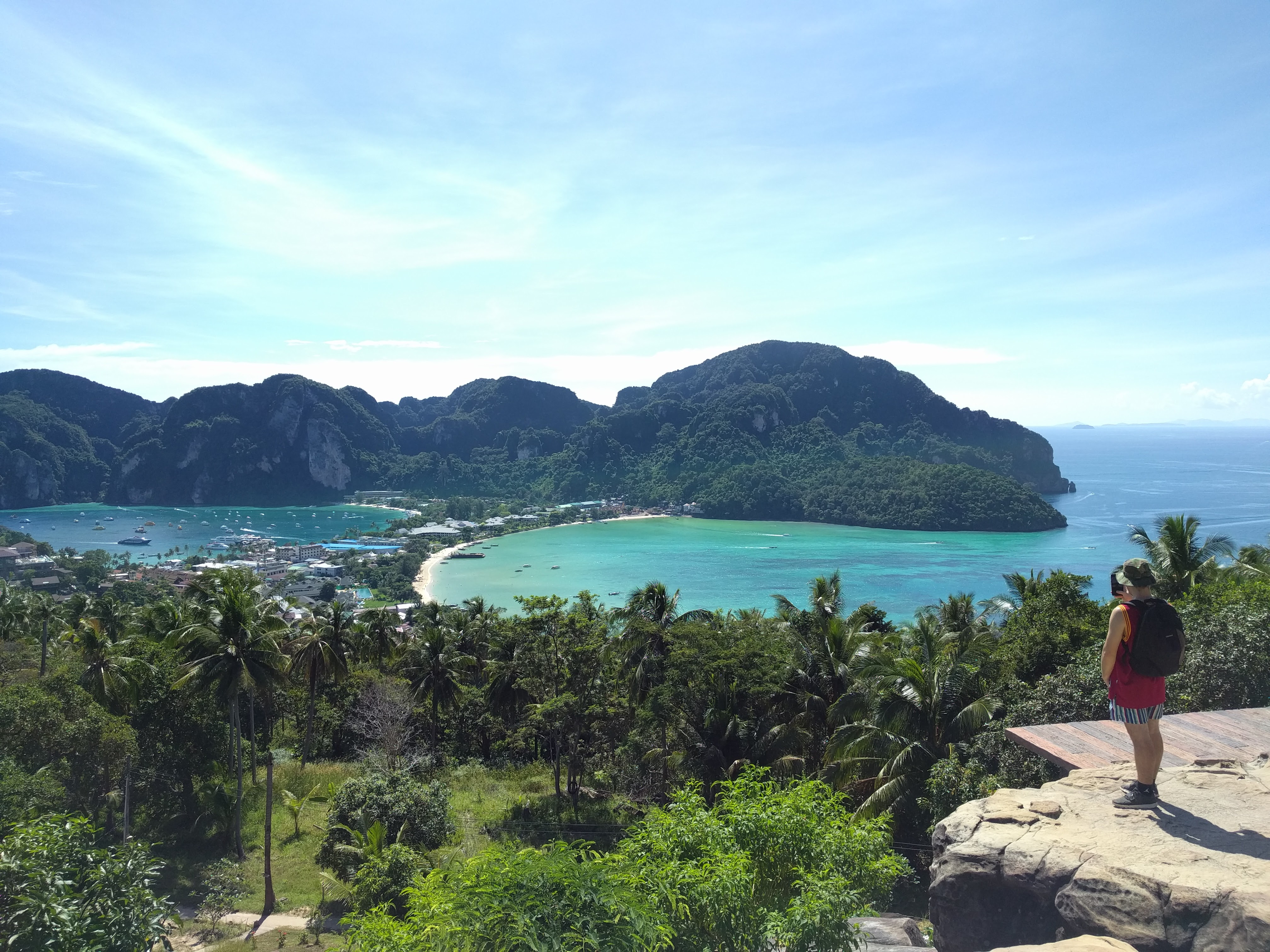 Phuket doesn't have the best reputation among expats, probably thanks to the infamous Patong beach, and everyone I know advised me to skip the island and head to Phang Nga, Koh Lanta or other less developed areas. Since my destination was already set I decided to treat the trip to Phuket as a holiday to a foreign land, and technically it was foreign, as I had never been there before. Arriving in Phuket on a late Friday evening, my initial impression was as expected; A run down airport, complete with half finished construction, the smell of tropical air mixed with backpacker sweat and every single taxi driver shouting at me as if I was the only tourist they would see in the whole week. It felt pleasantly foreign compared to the lazy taxi drivers of Chiang Mai international, or the long orderly taxi queue at Don Muang airport. The streets of Phuket seemed somewhat familiar even at night, with routine 7-11's and dangerous drivers, but arriving at the hotel, I was introduced to the Phuket of tourists dream of, and travel thousands of miles to experience.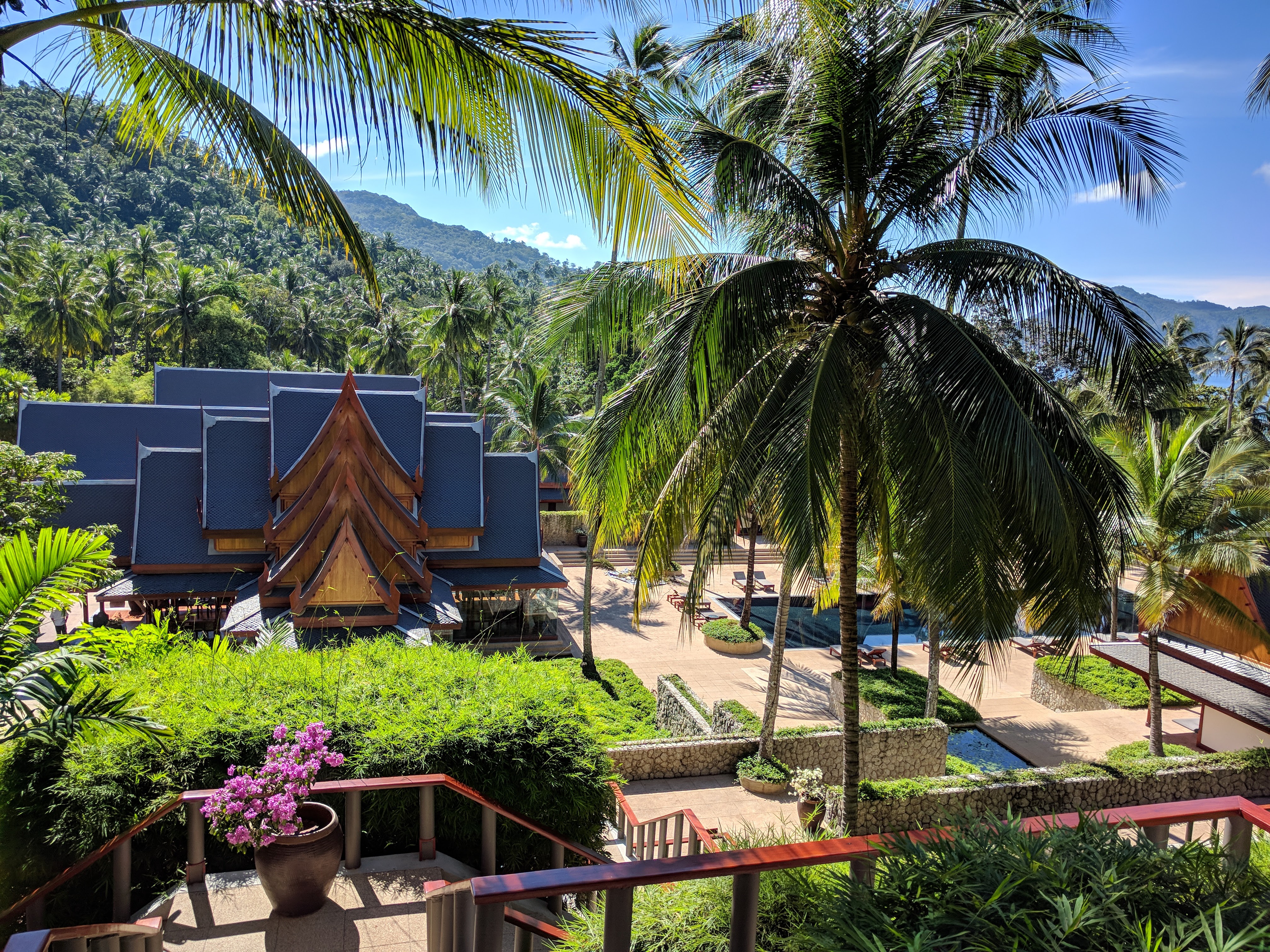 The Amanpuri hotel is the flagship property of the world renowned Aman brand, and one of the most well placed resorts on Phuket. The first of 31 unique properties throughout the world, the Amanpuri was built in 1988, was a trendsetter in its early years and is probably one of the main reasons that Phuket developed into a high end luxury destination. Its iconic black swimming pool was the first of its kind in Asia and became the destination for designers, architects and the rich and famous (from Beyonce to Bill Gates) trying to experience Amazing Thailand without their paparazzi. The secluded resort is a part of Phuket often overlooked by tourists, and almost always overlooked by expatriates. But when direct flights are fast and frequent, and the Amanpuri is the pinnacle of luxury in Thailand, it's worth exploring a new part of Thailand, or a new level of travel without spending time and money on flying abroad.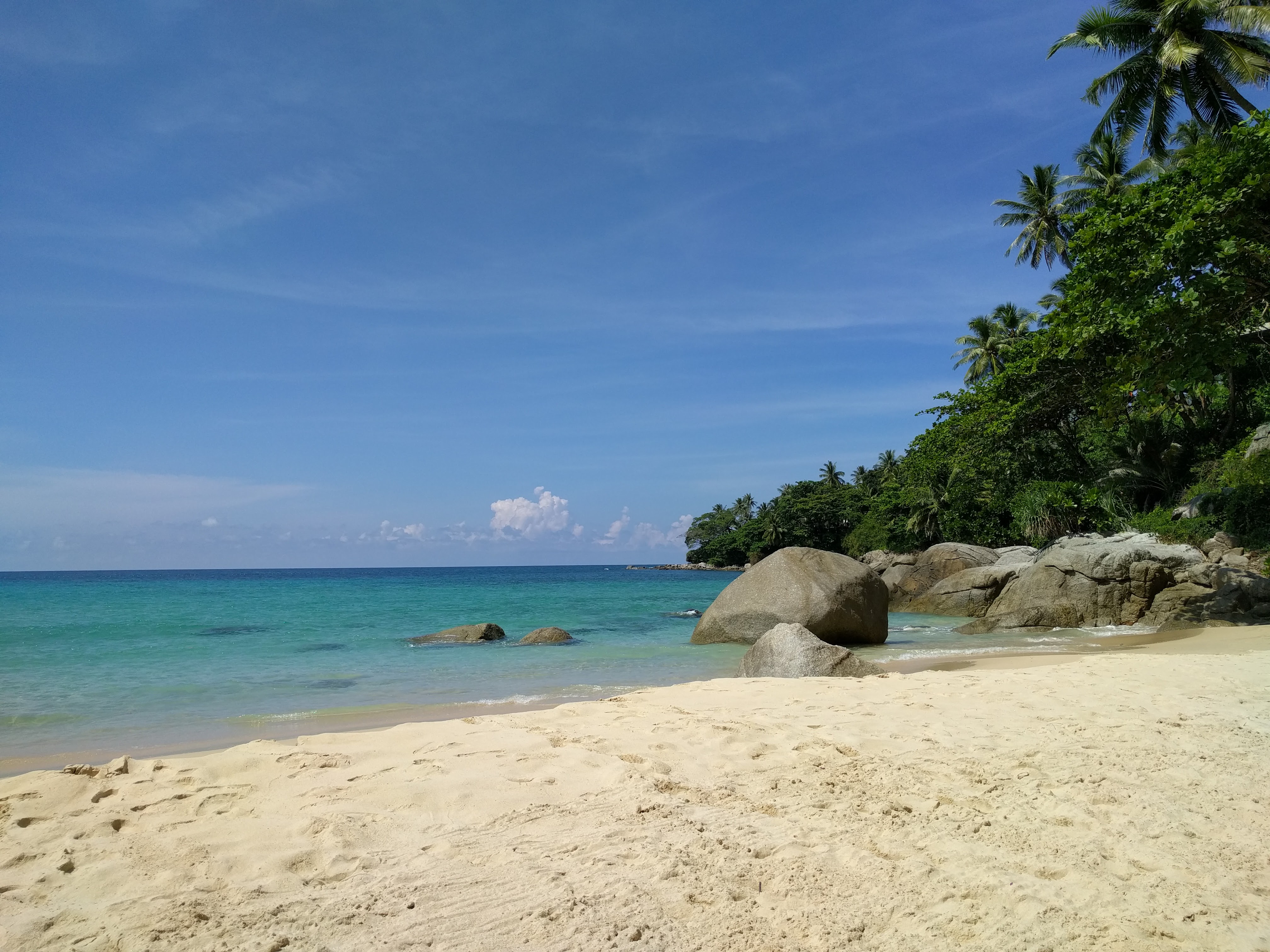 The Amanpuri values privacy and opulence over everything else and has 40 Pavilion rooms and 44 private villas hidden in a verdant coconut mangrove. The resort is a spacious 24 hectares and has been built around the now towering coconut trees. These revered trees are oddly dotted throughout the resort, popping up in the fountains of the spa, near the restaurants and along the sandstone staircase leading to the private beach. The natural landscape of the private peninsula has been carefully preserved and even on the beach, the imposing smooth rocks still remain, reminding guests that they are guests of the island and hinting at the former landscape before the resort.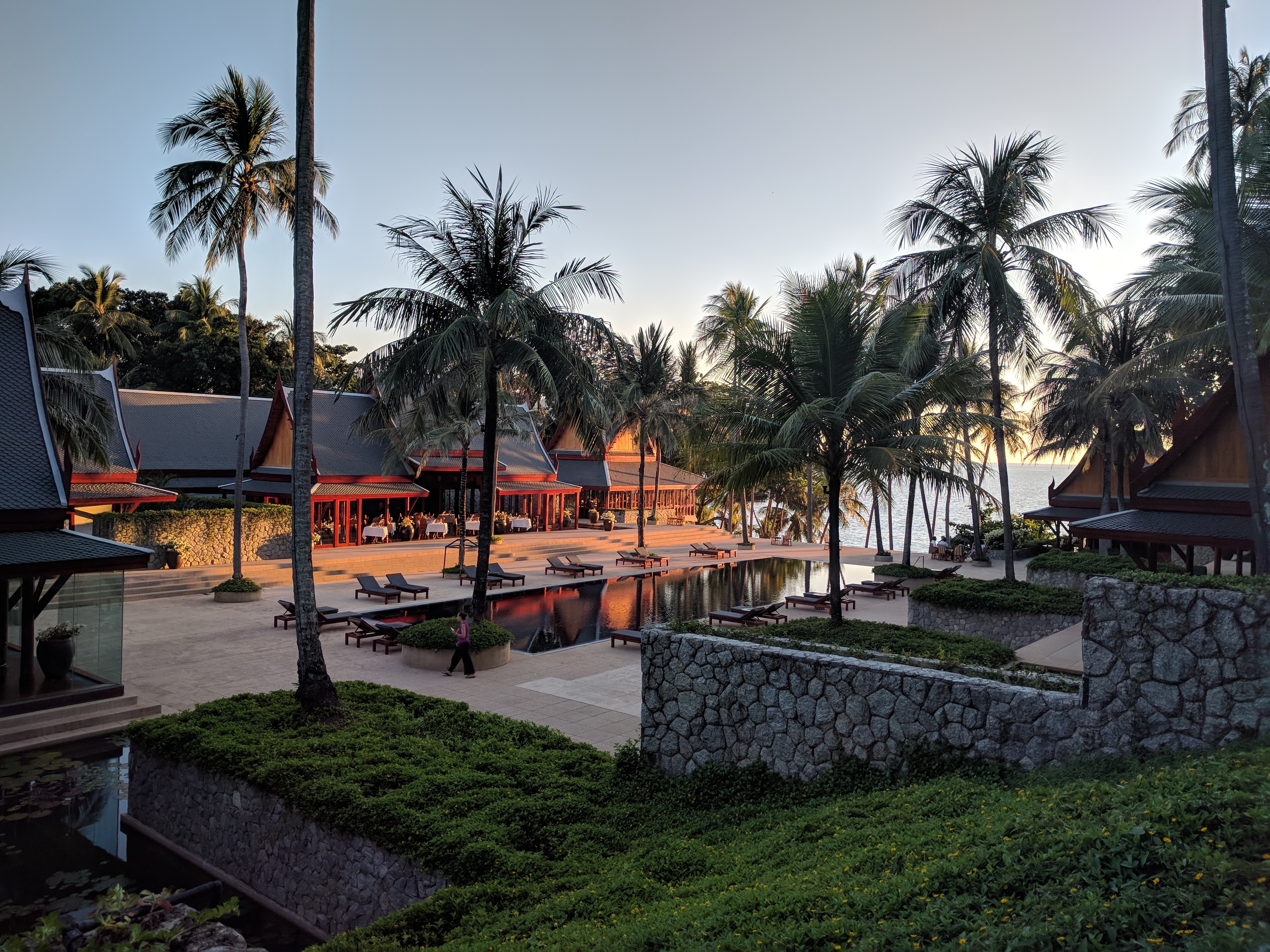 Inspired by the architecture of ancient Ayutthaya, the Amanpuri is a private hideaway and lives up to its sanskrit name; place of peace. This is no longer the Thailand of tourists, elephant pants and day trips, this is the stunning paradise that people travel the world to find, and a space for guests looking to truly escape. For expatriates in Thailand, the Amans exclusive 'Undiscovered' and 'Discover Amanpuri' packages are invitations to experience a different side of Phuket, and a dream holiday within your adopted home country. It is also a chance to reset and re-open our eyes to the beauty of Thailand right on our doorsteps; to again appreciate the blue sky, the outstanding hospitality and remind ourselves of all the hidden secrets that Thailand still has to show us. Thailand's charm is the reason that the Aman group exists today, and the inspiring Amanpuri is a glimpse into one of the world's most exclusive luxury hotel groups. So for your next holiday take a chance on 'touristy' Thailand but explore the country from a different angle. You are bound to be pleasantly surprised at what's still undiscovered.